The Best in Carriages, Wagons, and More Horse Drawn Vehicles…
Conveniently located just off Route 23, a few miles west of New Holland, A & A Carriage, Wheel, and Harness began manufacturing new wheels for carriages and wagons in 1995 and has been selling a wide variety of horse drawn vehicles since 1998, including carriages, carts, and wagons that are both new and used.
At any given time, A & A typically has between 40 and 50 vehicles in stock, ranging in size from mini to draft.  From the lightweight Easy Enter Road Cart, which is easy to move and load, to the spacious Pioneer Buckboard Wagon, from small Pony Wagons to the large Hay Ride Wagon… most selections have a range of customizable options for the buyer to choose from. In addition to sales, A & A repair services for wheels, shafts, brakes, lights, seats, buggy tops, and paint.  They are also a reliable destination for synthetic harness and tack supplies.
In-stock wagons, carriages, and sleighs are available for daily or weekly rentals…contact A & A for rates and availability.  Special event rentals are available for weddings and hayrides.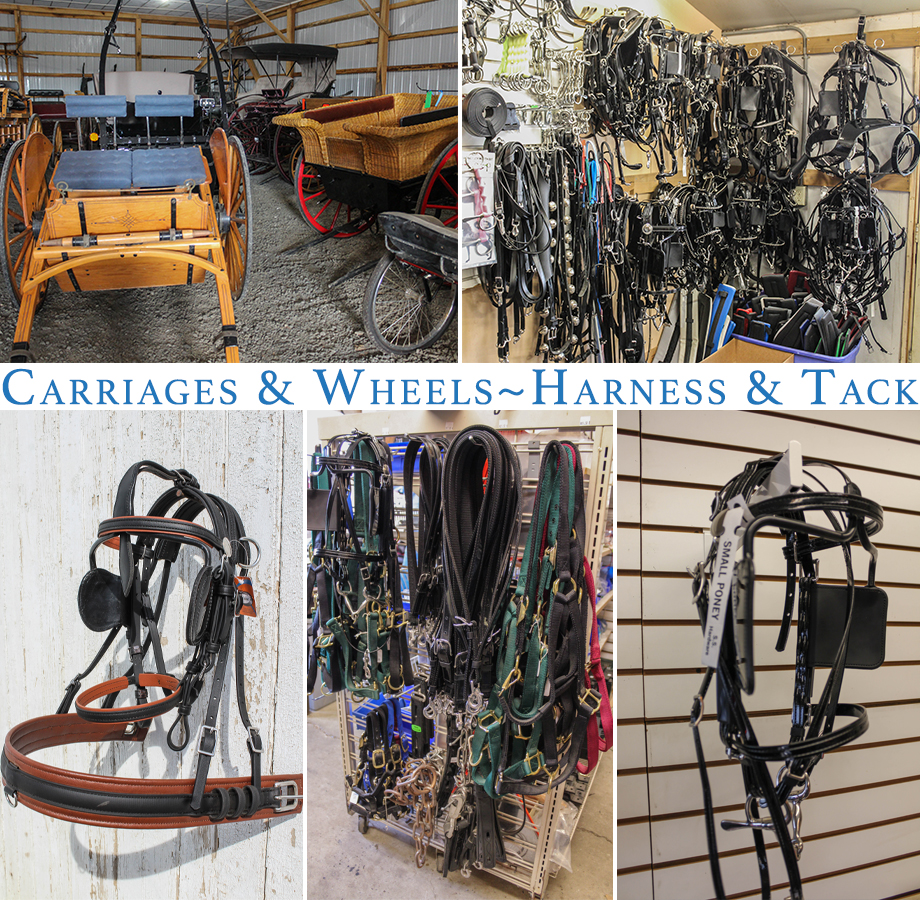 Contact Us!
Phone: (717) 355-9182
Address:
214 N Shirk Road New Holland, PA 17557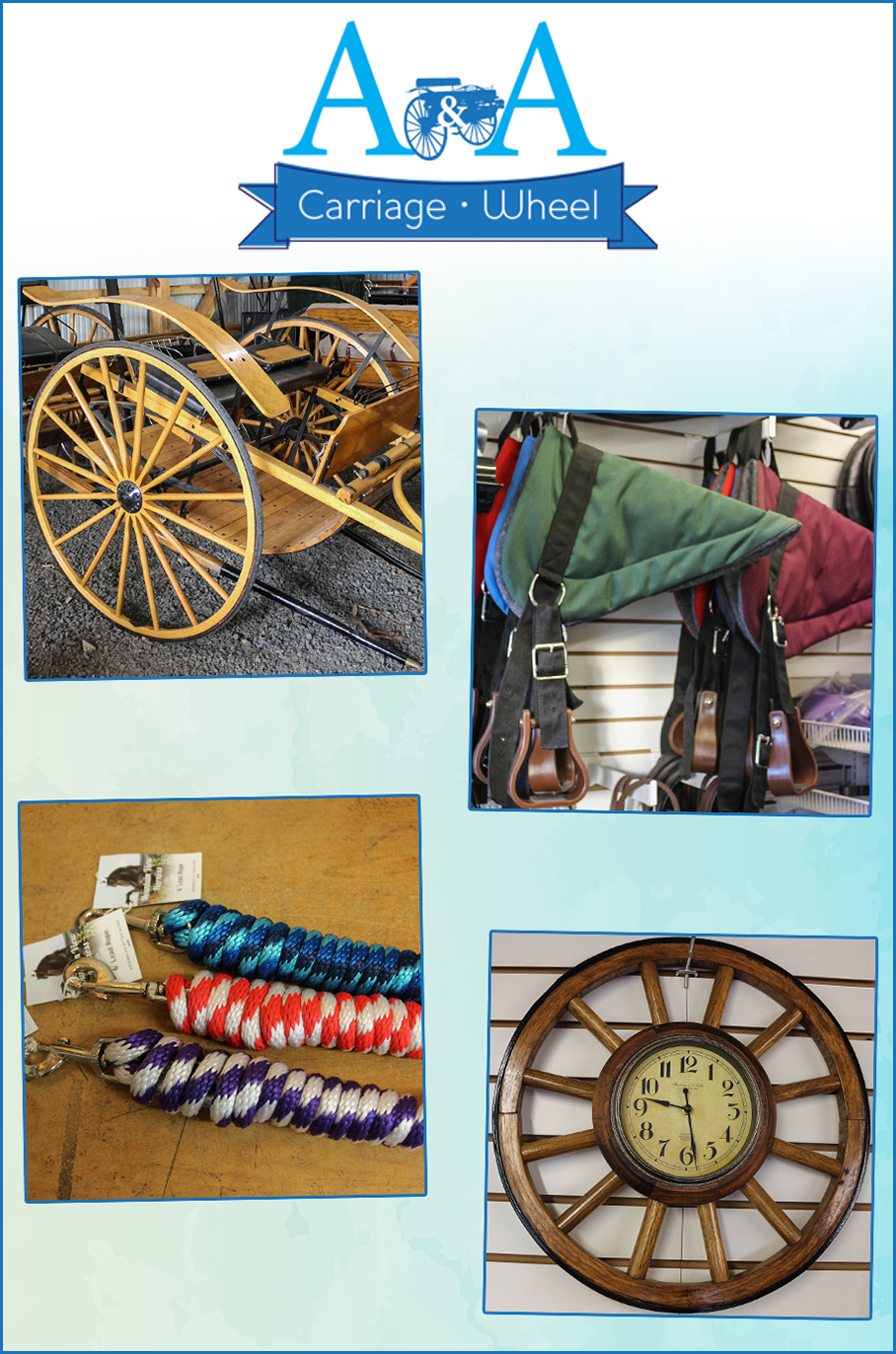 Wednesday
8:00 AM - 5:00 PM
Thursday
8:00 AM - 5:00 PM
Saturday
8:00 AM - 12:00 PM
Good Friday, Ascension Day, and Other Christian Holidays
Closed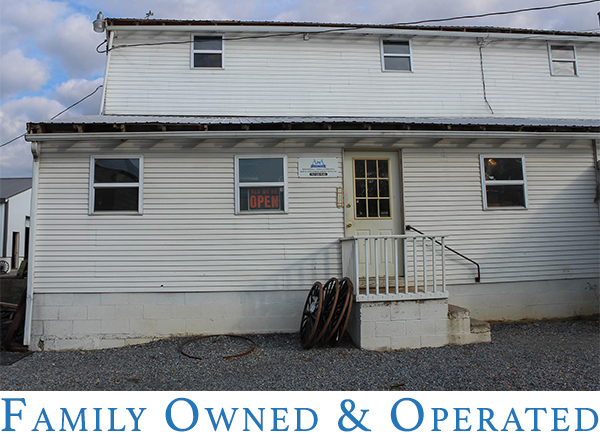 Great service, definitely recommend for your cart and harness needs. If possible pay with cash or check the up charge for using a card is a little high.