Feautring All Your Pennsylvania Dutch Baked Good Favorites…
At A&L Baked Goods, we are baking for you, and if you enjoy old-fashioned Pennsylvania Dutch baking, then you're at the right place. We make a wet-bottomed Shoo-fly Pie that we hope will bring memories of the one Grandma used to make (and if not, we hope that our shoofly pie will make memories for you.) We make all of our baked goods from scratch in our home, so you get to enjoy treats from the kitchen without the work and mess of making it yourself. The ingredients are sourced whenever possible from local growers, for example, the eggs we use in our baked goods come from our own small flock of hens, and, as another example, the fruit for peach pies, and apple pies comes direct from the orchard. 
A Cinnamon Roll warmed in the microwave can make a delicious breakfast tradition! When you are enjoying your coffee, a Peanut Butter Blossom Cookie will be a welcome addition! A Whoopie Pie is just what you need as a snack or to finish up your lunch! Dinner Rolls go well with your evening meal (or whenever, for that matter.)  
Besides the offering of baked goods that we have regularly, we do various seasonal products. Fruit pies in season are a big hit. Blueberry Pie in July, Peach Pie August – September, and after that Apple Pie. We have Zucchini Bread for most of the summer. Autumn, as all of us know, is pumpkin season. And we offer Pumpkin Bread and Pumpkin Whoopie Pies.
When you are in charge of planning an event, we are here to help you with baked goods. Dinner Rolls for a wedding or cookies for your luncheon.  Be sure to reach out to us for a quote and we will do our best to accommodate your needs.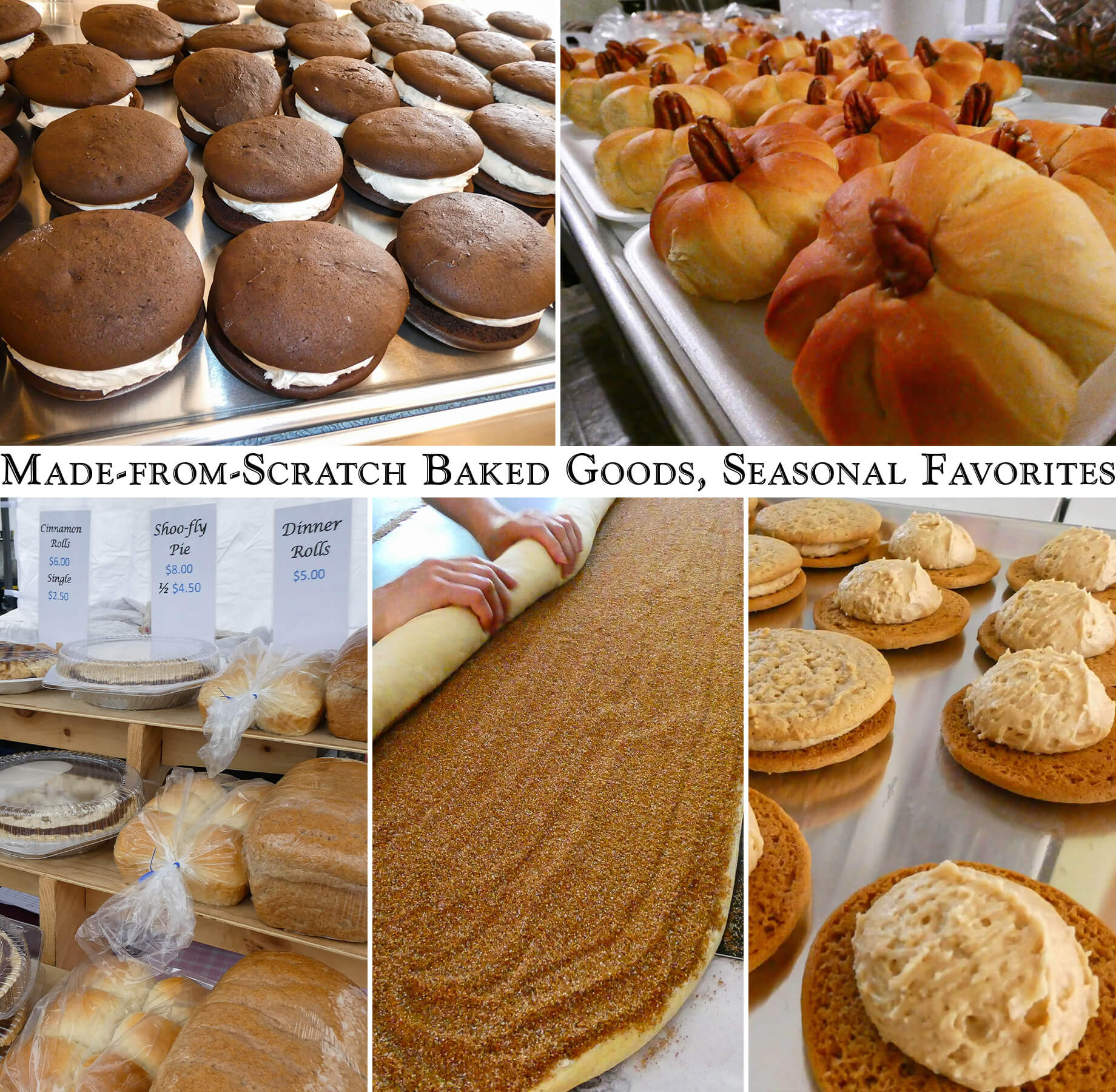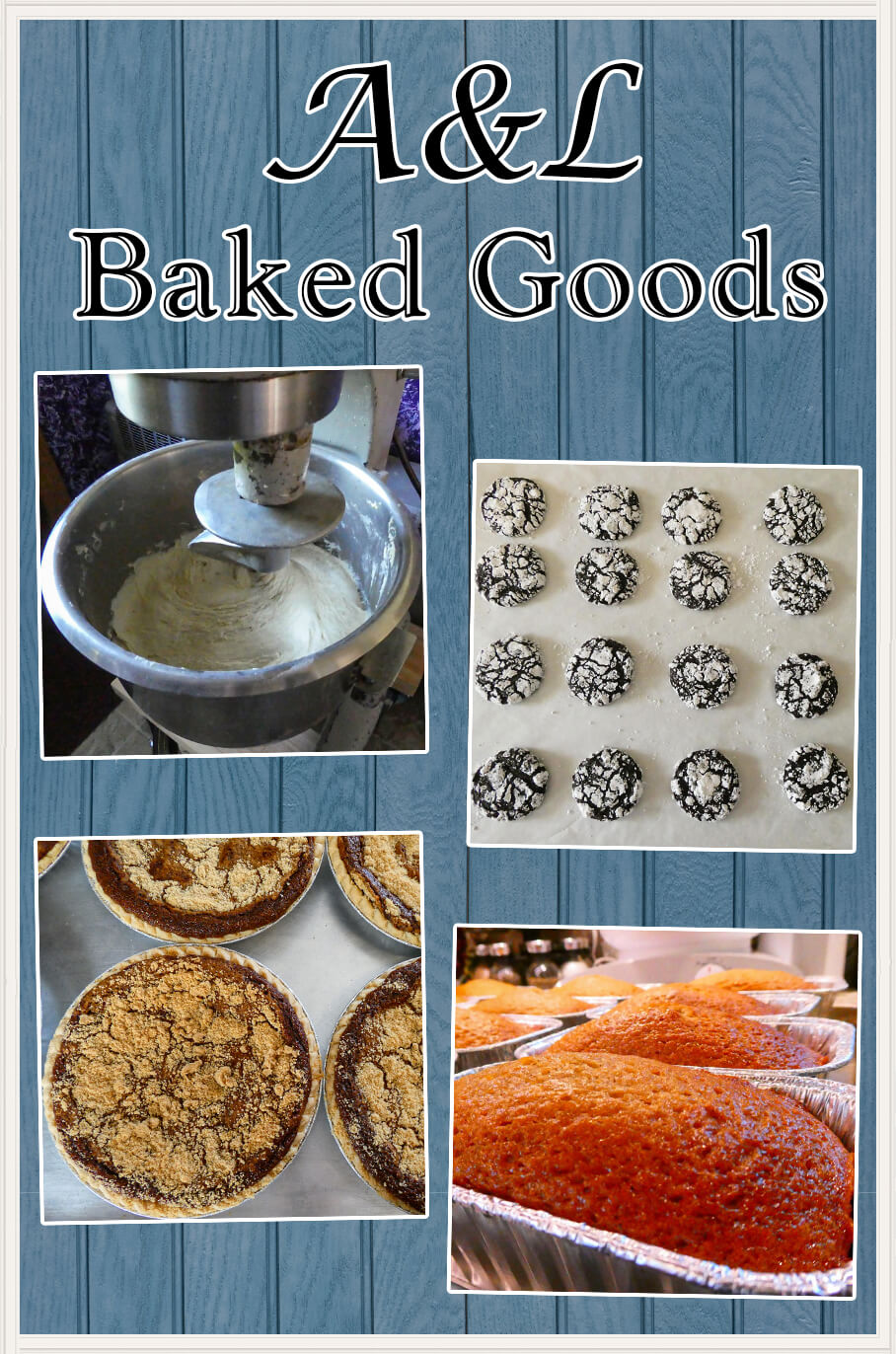 Lansdale Farmer's Market Hours
Saturday Mornings
Middle of May to Christmas 9:00-12:30 9:00-12:30
4th Saturday of January to April 10:00-12:00
~~~
A&L Baked Goods Home Stand Hours
Monday – Saturday, Open During Daylight Hours
Closed on Sunday
Directions to our Home Stand Location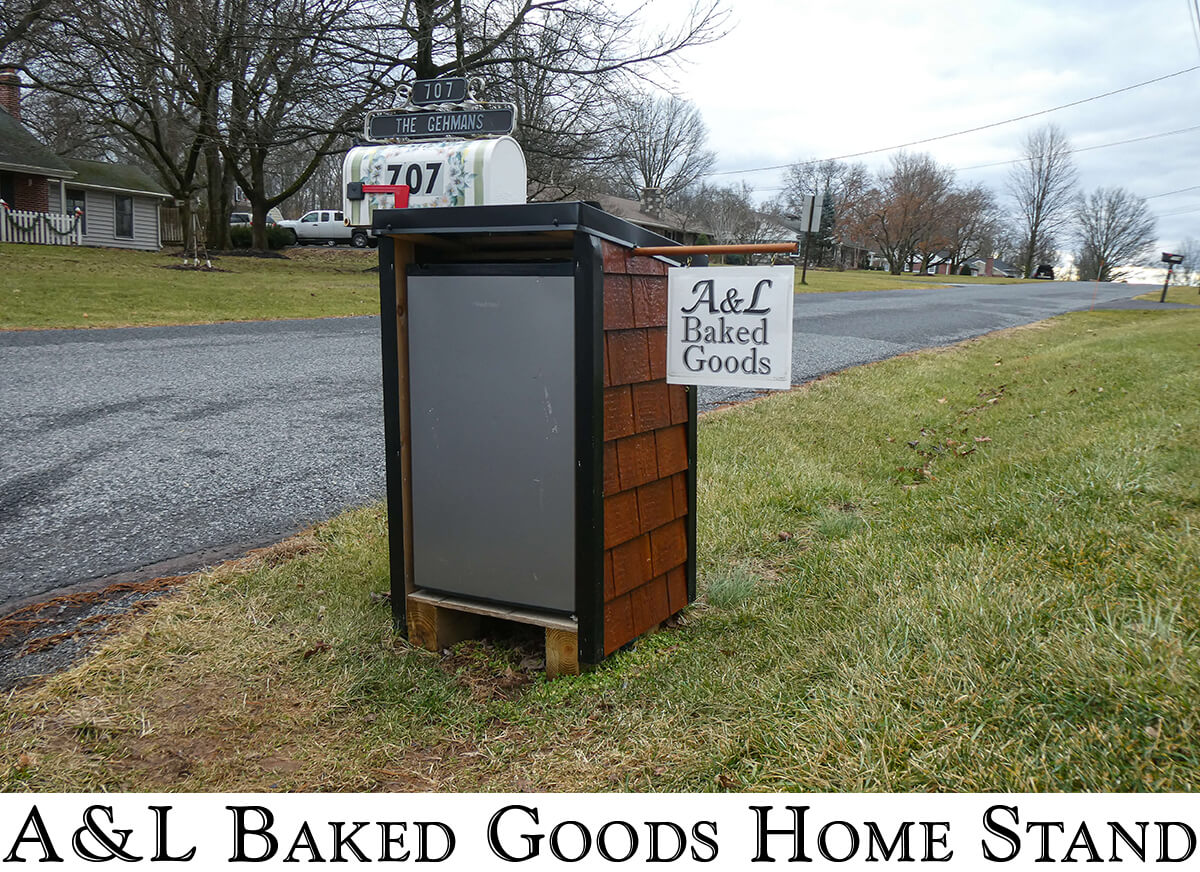 Small quantities of Whoopie Pies, Cinnamon Rolls, Shoofly Pies, & Peanut Butter Blossoms for self-serve.
Don't hesitate to call if you want to make sure we have what you are looking for!
Directions to Lansdale Farmer's Market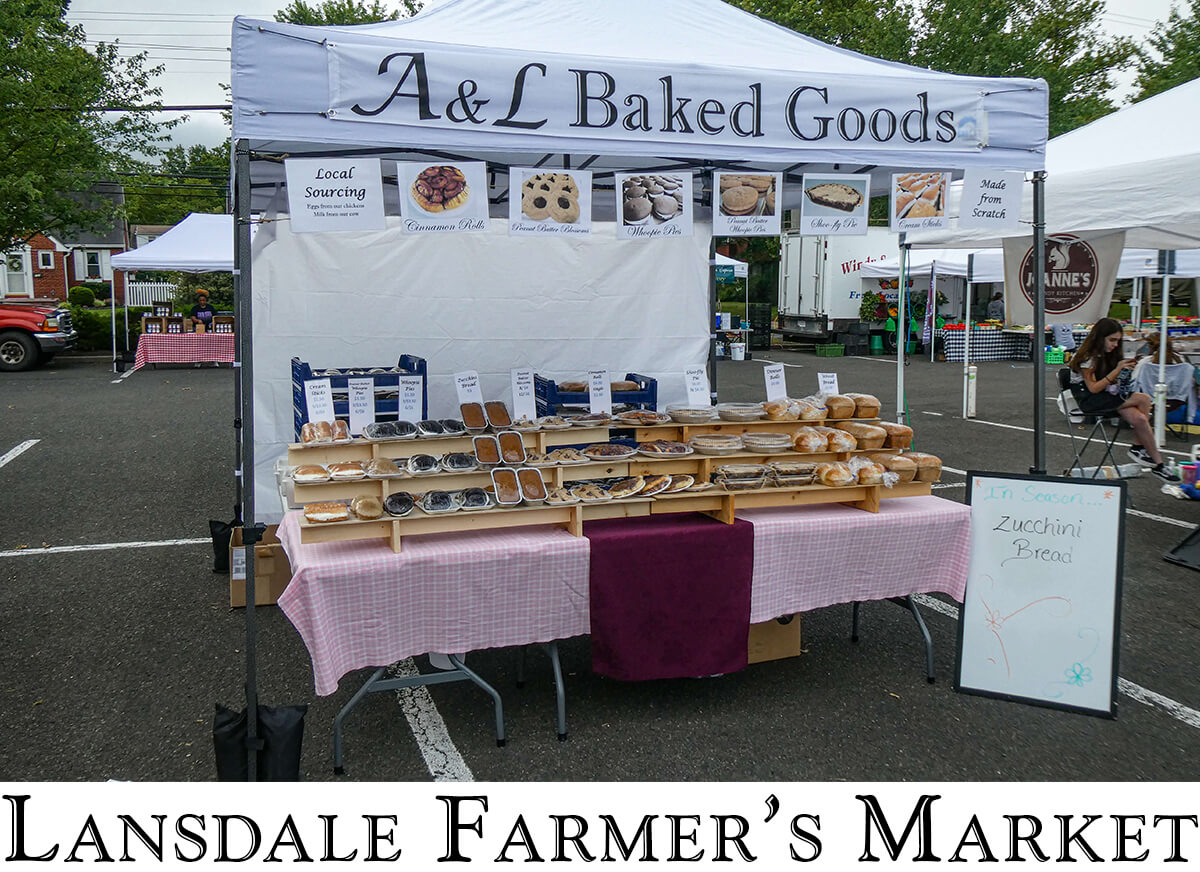 Saturday Mornings
Middle of May to Christmas 9:00-12:30
4th Saturday of January to April 10:00-12:00
Pre-ordered for pick up at the Lansdale Farmers Market. Sweet young couple who make incredible whoopie pies. We ordered more this week and cream sticks for a birthday party. Farm fresh and local. Reminds me of PA Dutch baked goods I had as a kid in Berks County. Great to find such a great product local.