Specializing in Fabric Tension Structures and Greenhouses…
Apex Fabricating, LLC is located in the heart of Lancaster County; PA. Lancaster County has a well-deserved reputation for skilled craftsman and a profoundly strong work ethic. Apex is no exception. Our team provides high-quality hand-crafted structures, components, structure installations and repairs.
Apex started out with greenhouse structures as the primary product line when Dwight Martin and his wife Christina began a wholesale greenhouse business and needed parts for their structures. That meager start has evolved into a full-service manufacturing and installation business.
By utilizing the knowledge and experience gained as a grower, Apex has designed and now offers a complete line of steel hoop structures for greenhouse growers, farmers, and other agricultural enterprises. In addition to a full line of greenhouse and high tunnel structures Apex also manufactures and installs fabric tension structures. These structures have a multitude of uses and have a low cost compared to other types of structures. Common uses are hay storage, equipment storage, salt, mulch, and top-soil bin covers.
The Apex sales staff has over 50 years of greenhouse growing experience. Working as a team, Apex can design and fabricate a structure to meet your specific needs. The Apex installation crews can install new structures as well as maintain existing structures. Services offered include recovering structures, repairing damaged structures, retrofitting existing structures with natural ventilation and additions to existing structures.
Be sure to contact Apex before making your next purchasing decision. The Apex team looks forward to working with you.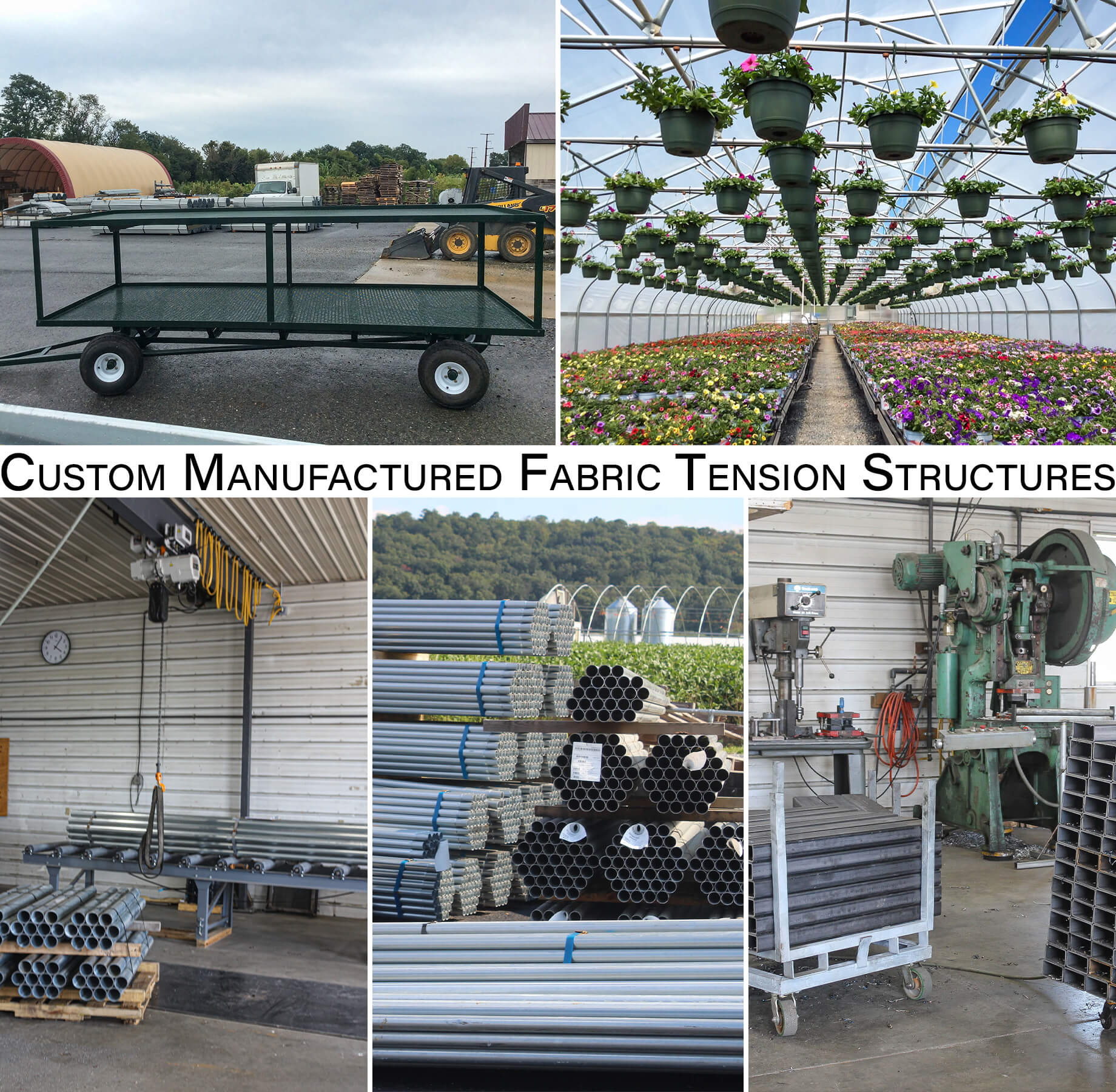 Contact Us!
Phone: (717) 355-2674
Address: 235 Witmer Road, East Earl, Pennsylvania 17519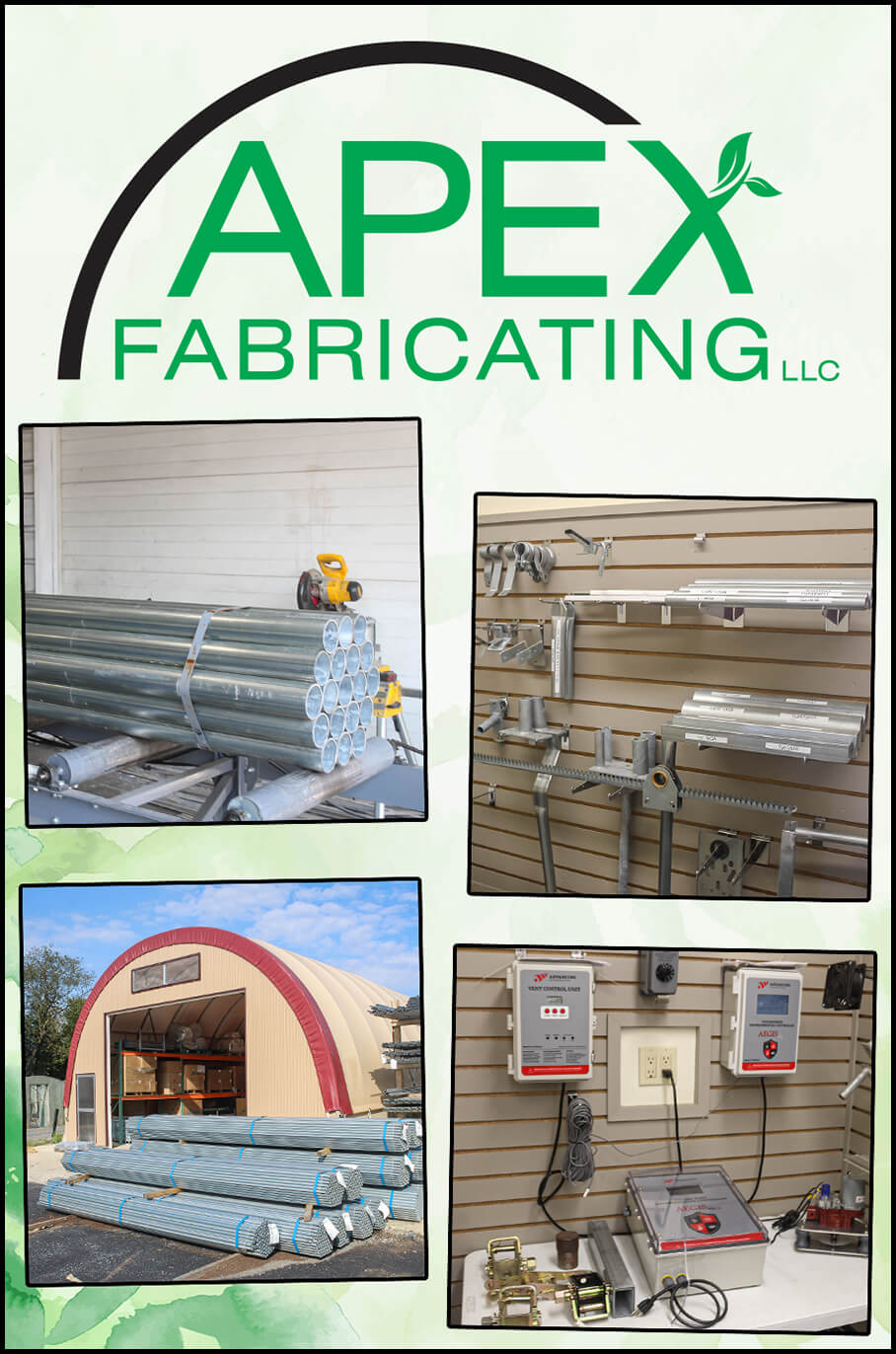 Tuesday
8:00 AM - 5:00 PM
Wednesday
8:00 AM - 5:00 PM
Thursday
8:00 AM - 5:00 PM
Good Friday, Ascension Day, and Other Christian Holidays
Closed