Protect Your Crop with the Best…
With a commitment to attentive service and every customer's full satisfaction, Benco Poly Film LLC of Lancaster County, PA and Milrody IN is a national wholesale agricultural distributor of a wide variety of quality farm products.
Silage Wrap products include good quality Flavor 
Seal (top seller), better quality Performance 5, and best quality Ultra 5 (made with new special resin technology).  Other available wraps include  Silopower & Silopower Extra Bale Wrap.
Available Twine selections include Tyrite Baler Twines,  SuperTie Poly Twine, and Dutch Harvest Twine.  Netwrap varieties include Hybrid and New Generation Hybrid Netwrap, Magic Blue Netwrap, and Dutch Harvest Netwrap.
Other available products are Plastar Silage Bags, Bag All Silage Bags, Bunker Covers, Performance Underlayer, 6.6 Mil Hytidouble, 2 in 1 Silage Film, Fortress Covers, Fortress Gravel Bags, Lastic Tubes, Hay Saver Plus, End-Caps, Bale Caps, Bale Sleevs, and Repair Tape.
See below Catalog for full description & specifications of all products.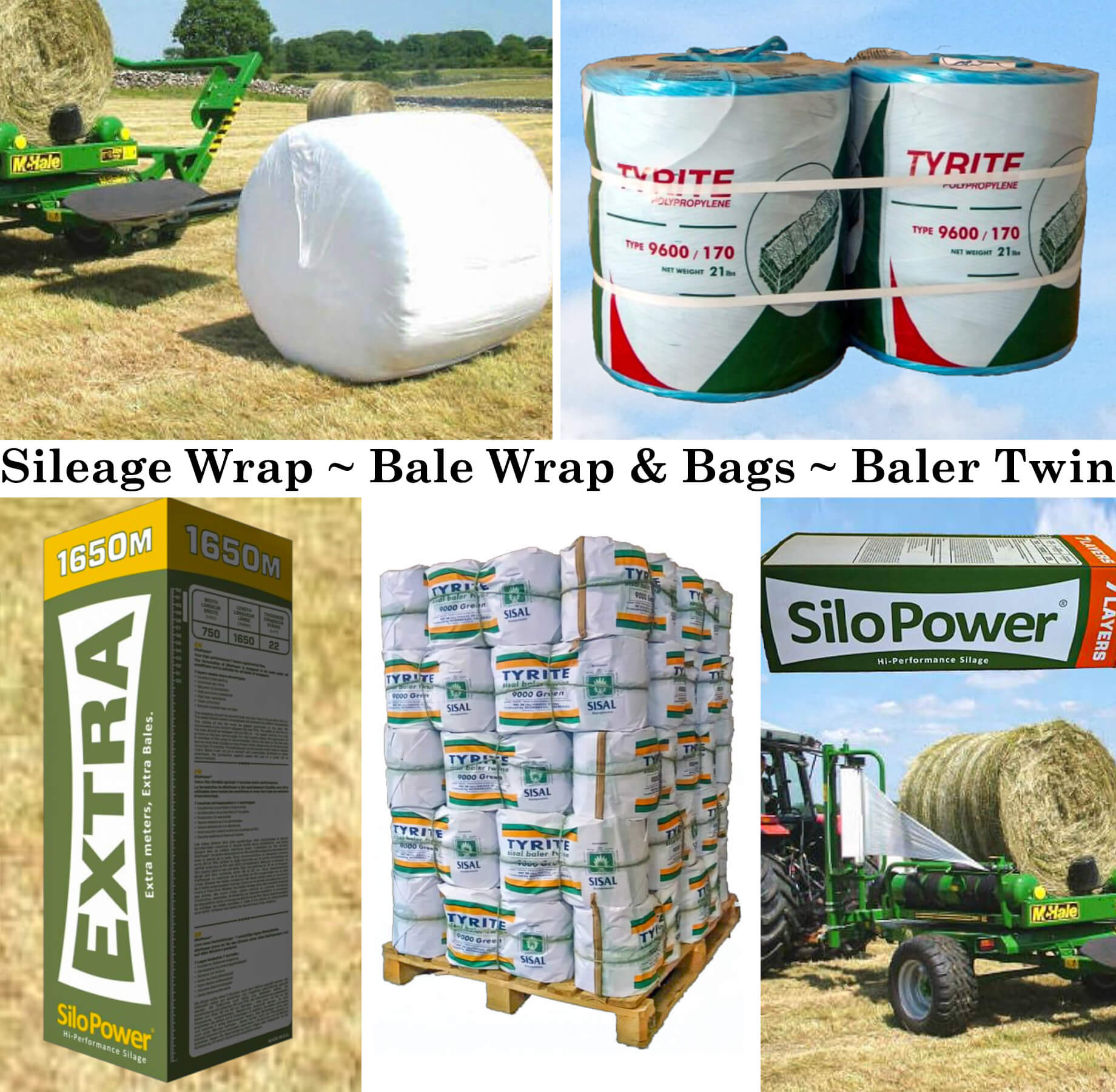 Contact Us!
Leola Phone: (717) 656-7046
Address: 161 Stone Quarry Rd, Leola, PA 17540
Leola Phone: (765) 561-6754
Address: 4362 W State Rd 244, Milroy, IN 46156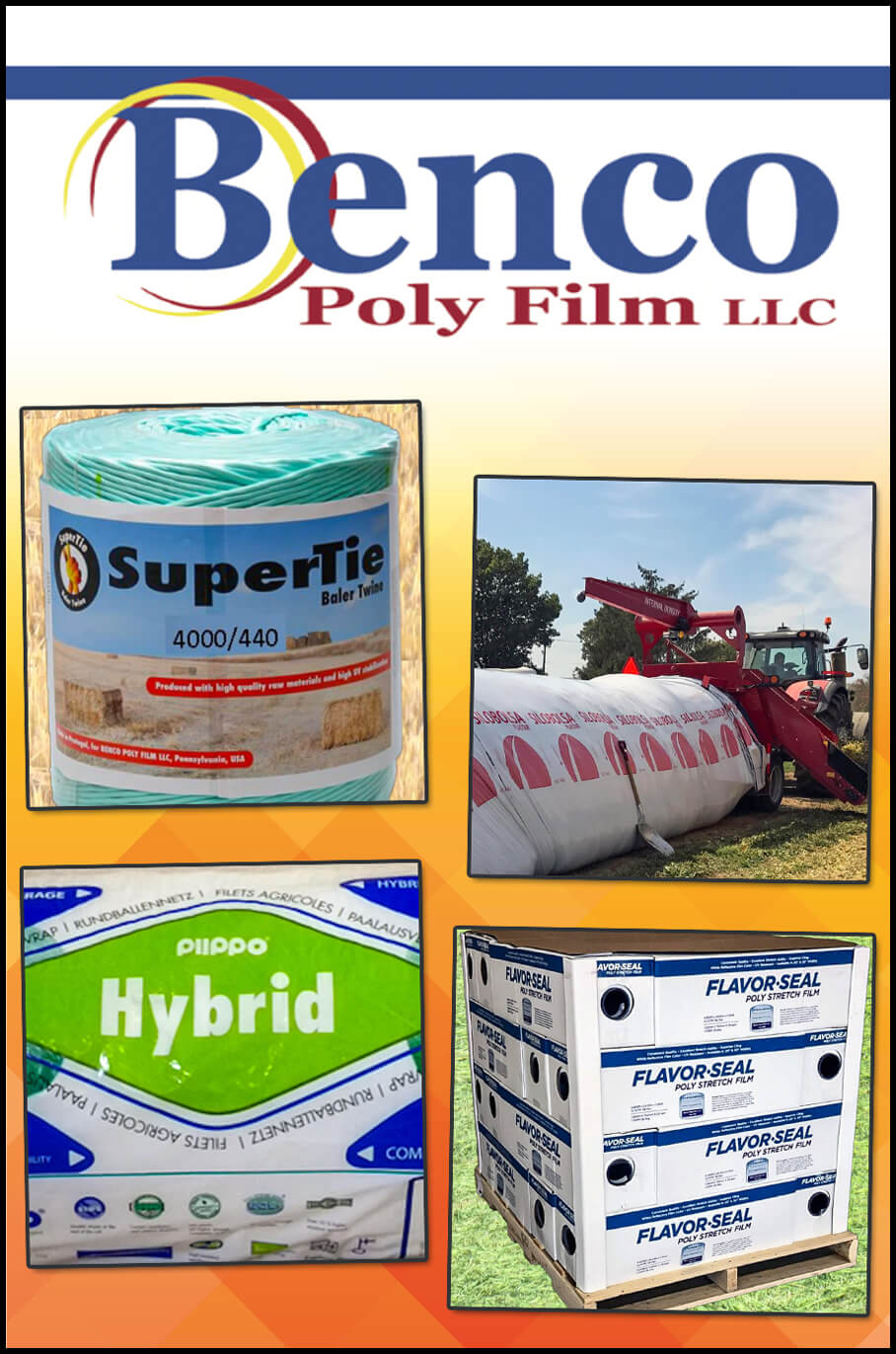 Tuesday
7:30 AM - 4:30 PM
Wednesday
7:30 AM - 4:30 PM
Thursday
7:30 AM - 4:30 PM
Good Friday, Ascension Day, and Other Christian Holidays
Closed
Leola Location Directions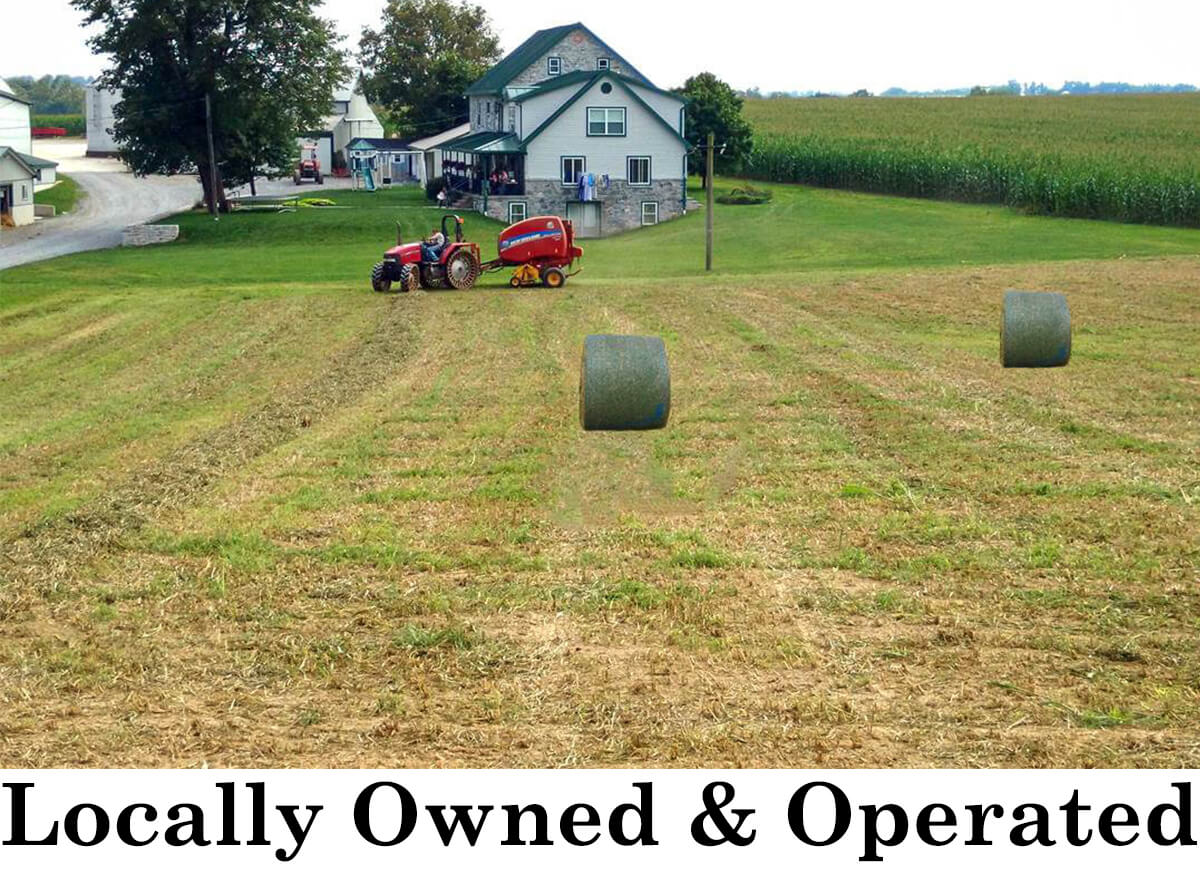 Milroy Location Directions