Raw Dairy Products Your Family Can Count On…
Black Walnut Dairy is a one-stop destination for straight-from-the-farm Raw A2-A2 Milk that is fresh-bottled by the Miller's on their family farm near Elizabethtown.
Their Dairy Store also features a variety of Raw Cheeses that are made either fully or partially from A2 A2 Milk, aged a minimum of 60 days and as much 3 years and more for their Sharp Cheddar Cheese.
The Raw Milk and Cheese sold by Black Walnut Dairy has no artificial growth hormones and is classified as non-GMO. It is also designated as A2-A2, which means it is more easily digested for those who struggle with lactose intolerance.
In addition to dairy items, the Store also features plenty of Golden Yoke Eggs that are cage free and grass fed, along with GMO-free grain.
The goal of Black Walnut Dairy is to offer quality products at a reasonable price for the growing families who need to manage their budget but want to eat healthily.  
Special orders for fresh baked goods (pies and breads) ware taken during the months of October and November, leading up to Thanksgiving.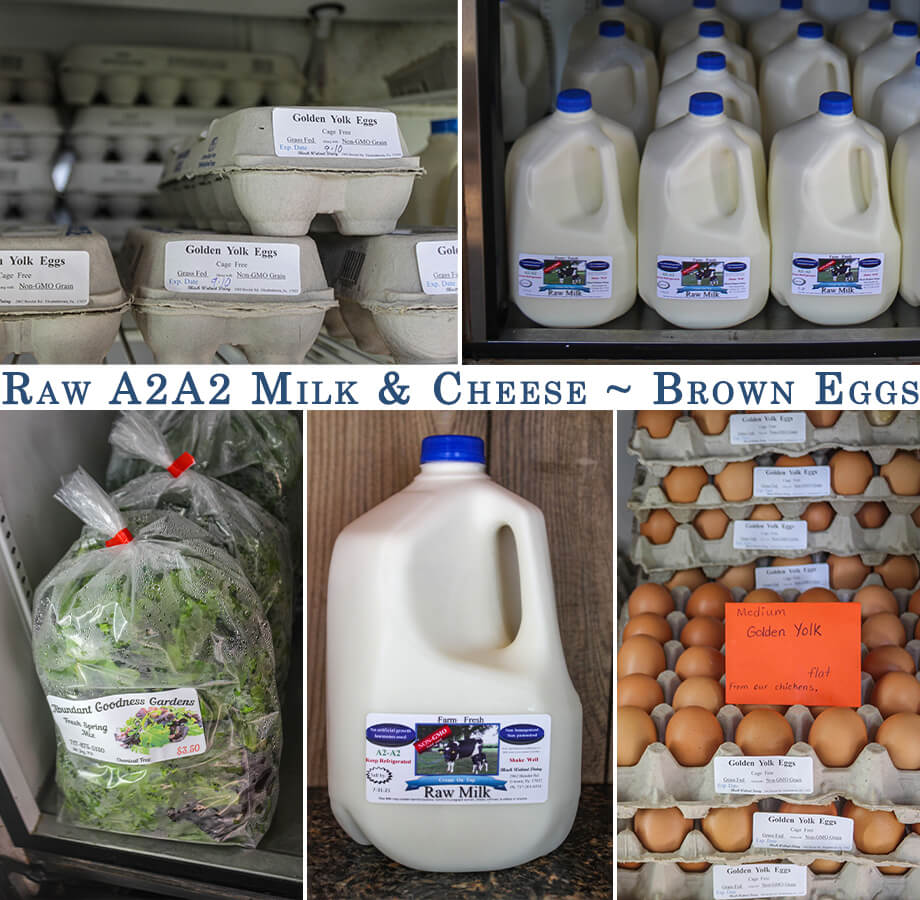 Contact Us!
Phone: (717) 201-6554
Address: 2062 Bossler Road, Elizabethtown, Pennsylvania 17022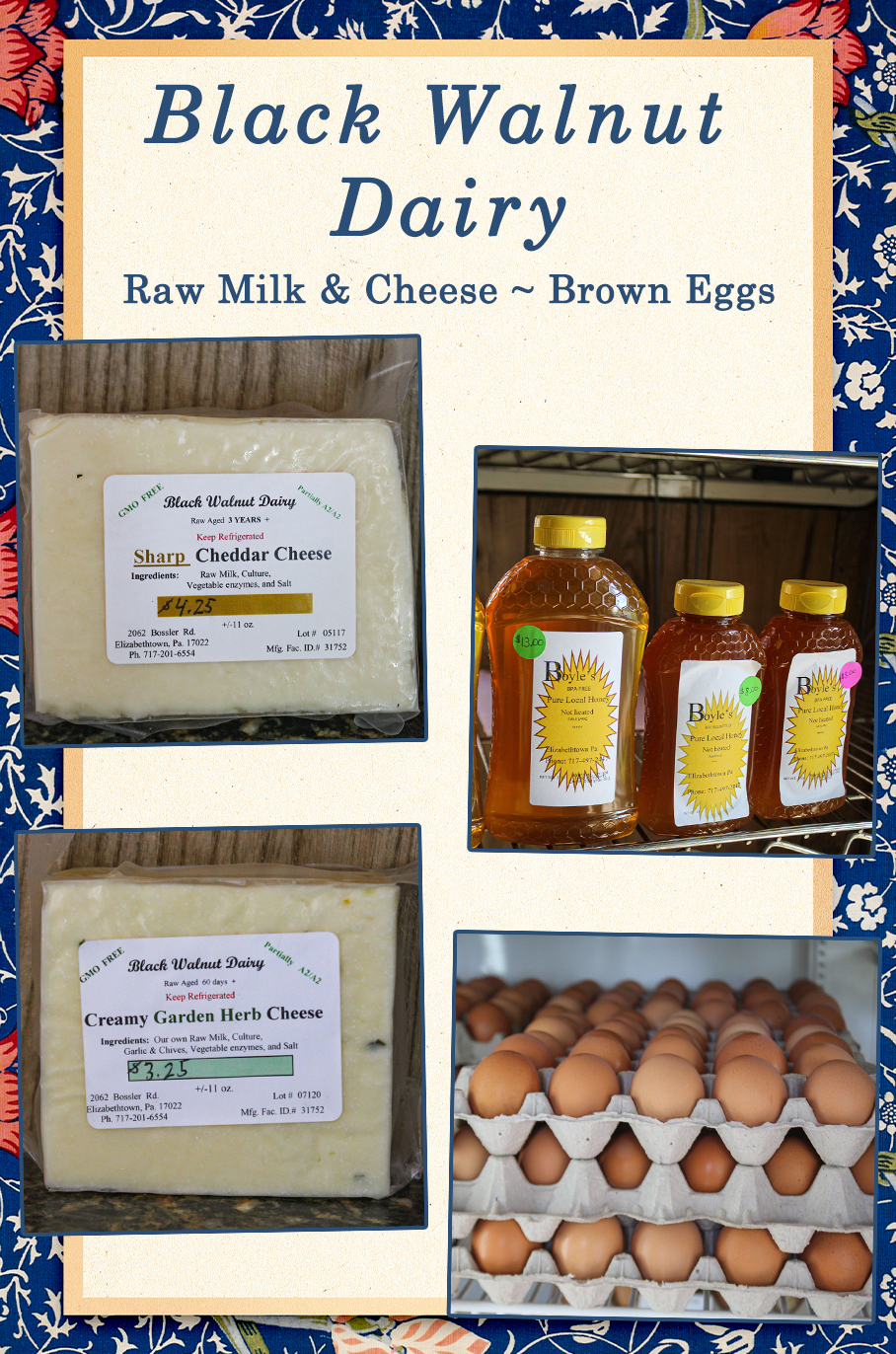 Tuesday
8:00 AM - 8:00 PM
Wednesday
8:00 AM - 8:00 PM
Thursday
8:00 AM - 8:00 PM
Saturday
8:00 AM - 8:00 PM