Borkholder Vinyl & Construction
62706 Nottawa Road
Sturgis, MI 49091
(269) 659-8588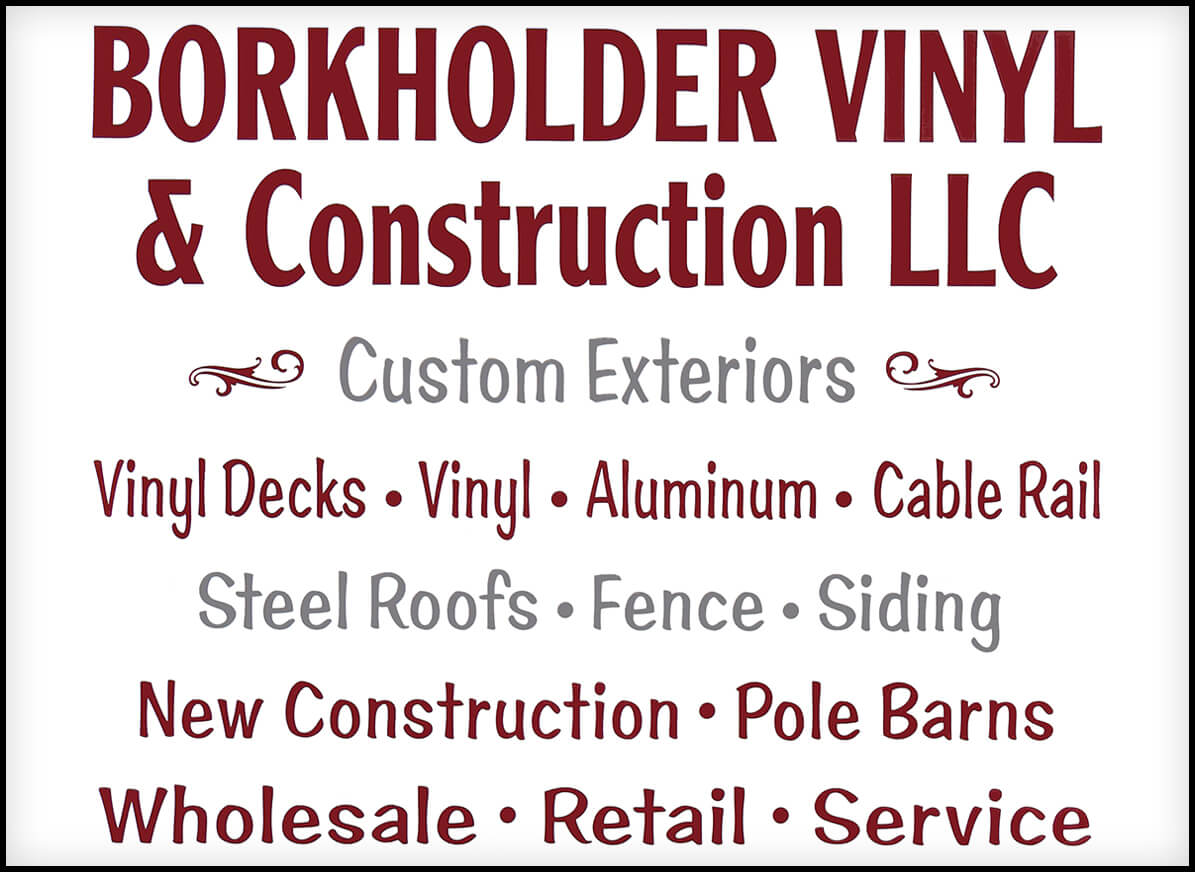 Borkholder Vinyl & Construction
62706 Nottawa Road
Sturgis, MI 49091
(269) 659-8588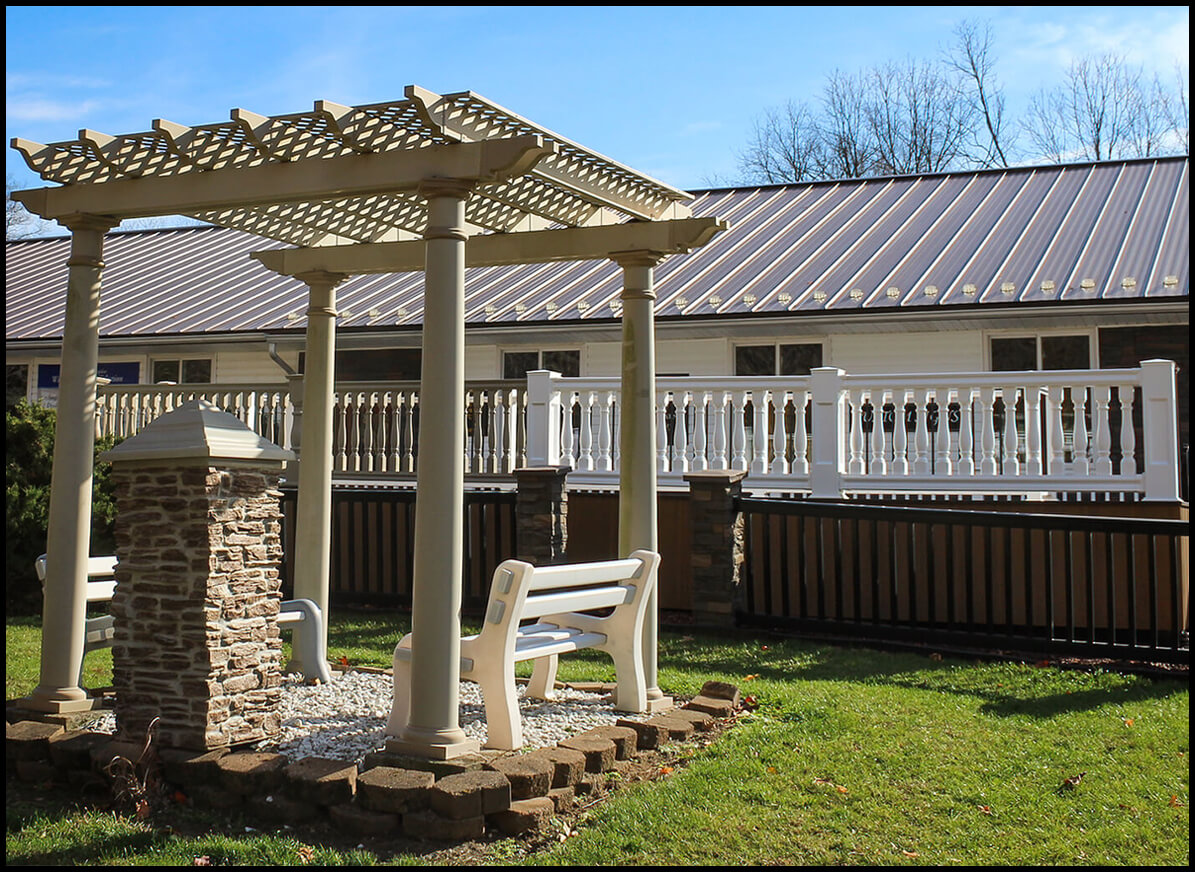 Whether Custom Vinyl or Any Other Construction, We Do It Right…
Borkholder's Vinyl & Construction is southern Michigan's one-stop destination for vinyl products including customized fencing, decks, pergolas, arbors, picnic tables, trellis, & more. They also offer residential and commercial construction, including roofing (asphalt shingles, ribbed, steel, metal), custom homes, and farm/industrial buildings (pole and post).
Borkholder's specializes in custom energy efficient green buildings.
Featured brands at Borkholder's include Superior Vinyl Systems, DECRA Metal Roofing Systems, Clubhouse Deck & Rail Products, Alside Exterior Building Products, Key-Link Fences & Deck Material, Cardinal Building Products, and more.
Borkholder's sells custom cut and fitted vinyl decks & fencing for home owners, contractors, and landscapers.