Floral Arrangements For Any Event, All Year…
Breezy Acre Farm Flower Shop is a one-stop destination for fresh, seasonal floral arrangements with flowers grown on the Breezy Acre Farm.  Flowers add charm and cheer to all occasions and your custom orders are always welcome!
In addition to a ready supply of bouquets for sale at their roadside stand, they happily take custom orders for weddings, showers, parties, birthdays, funerals, church functions, get well wishes, and other special occasions, including Valentine's Day, Easter, Mother's Day, Thanksgiving, and Christmas. 
From May through November, Breezy Acres has their own homegrown flowers. During the other months of the year, they buy flowers as needed, serving their valued customers with quality and excellence.
Call Breezy Acres for more information, if no one answer is always leave a short message, your call will always be returned as soon as possible.
From the owner of Breezy Acre Flower Shop…
"We started off in 2013 as a small cut flower grower, arranging and selling flowers to customers driving by, from a small self-service stand. The business took off, causing us to grow more flowers every year, especially as we provided flower arrangements for all different occasions.  We have a great team of willing girls that help with planting, cutting, and arranging flowers (and weeding!).
Our favorite thing to do is designing your custom order! We have done weddings, bridal showers, baby showers, funeral arrangements, socials, birthday parties–you name it, we have probably done it.
We have decided to make it a more year-round business and have now also expanded with winter holiday hours for Christmas (with local greens, berries, dried materials, etc) and custom made wreaths.  During the winter months we do not stock flowers daily but we'll still take orders at anytime.
For Valentine's Day, we offer beautiful arrangements that include roses and ferns.  By the time Mother's Day rolls around, we usually have some of our own flowers out of the greenhouse by then.  We love weddings and really enjoy working with our customers who are getting married. We love to do bridal flowers, altar arrangements, reception centerpieces, and whatever other decorations are needed. You tell us how you want it to look and what your budget is and the rest is our problem! We want to make your most special day as beautiful and memorable as we can. Need to have reception flowers delivered the day of the wedding? Delivery options are available, please ask period we will work with you and for you."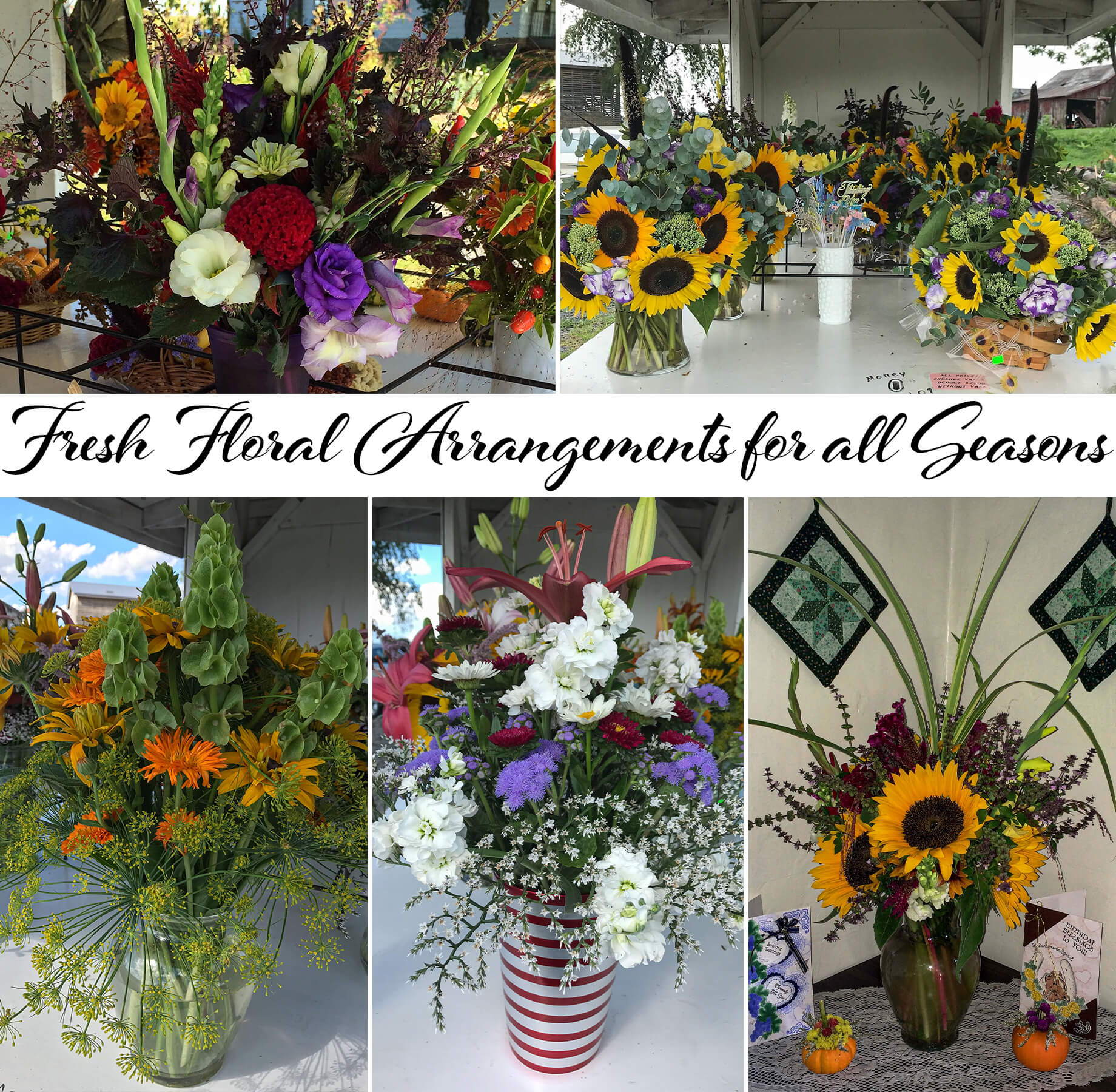 Contact Us!
Phone: (570) 538-1030
Address: 8150 Pennsylvania 54 Watsontown, PA 17777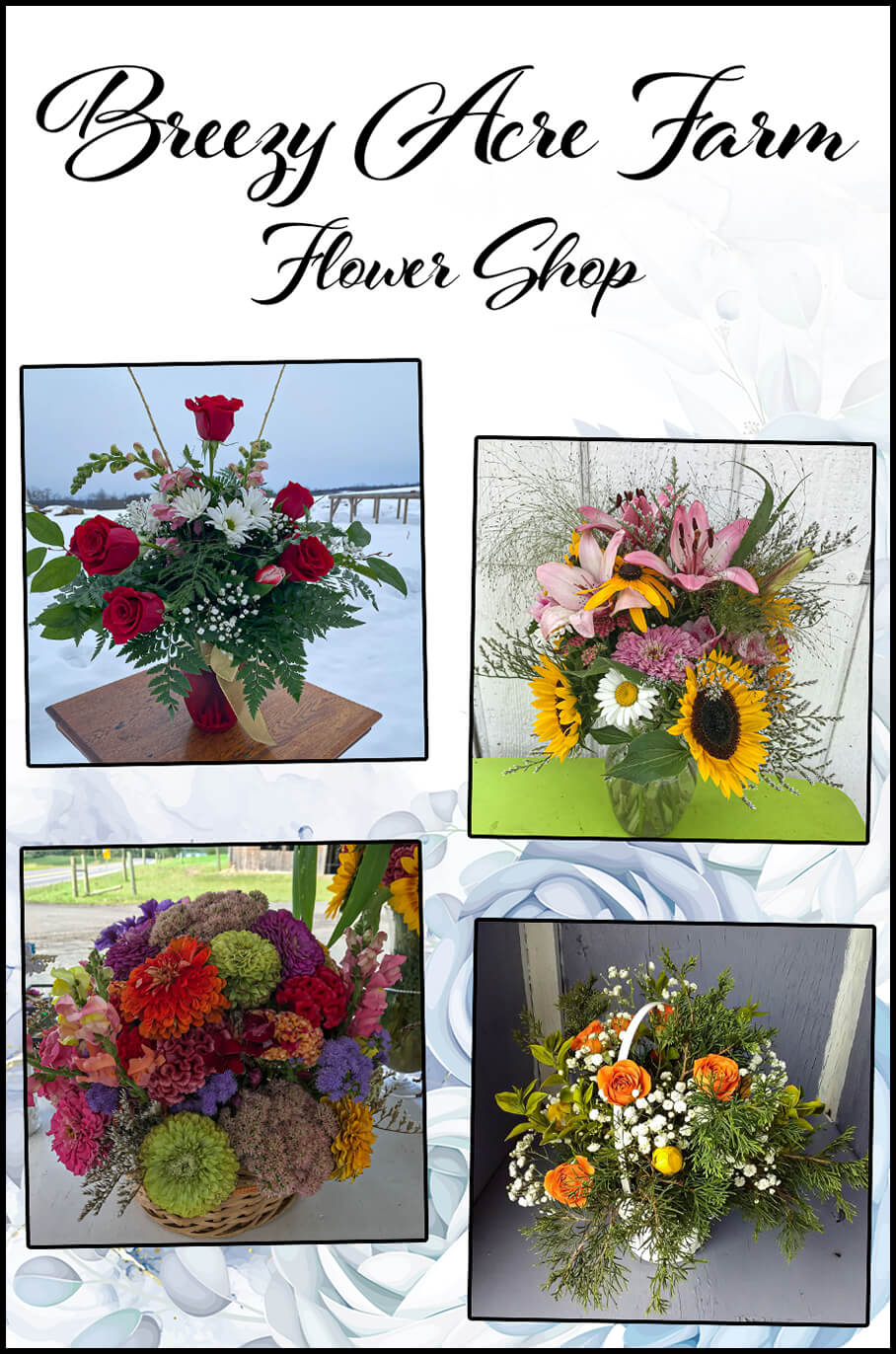 Tuesday
8:00 AM - 6:00 PM
Wednesday
8:00 AM - 6:00 PM
Thursday
8:00 AM - 6:00 PM
Saturday
8:00 AM - 6:00 PM
Good Friday, Ascension Day, and Other Christian Holidays
Closed