From Installation to Maintenance, Brubaker Services Covers All Your HVAC and Plumbing Needs…
Located in Bethel, PA, Brubaker Services  has been serving the communities of Lebanon, Berks, Schuylkill and Dauphin Counties since 2013.  Family owned and operated, Jason Brubaker and his team of skilled technicians specialize in wide range of HVAC services including, Air Conditioning, Air Duct Cleaning, Air Purification Systems, Furnaces and Boilers, Geothermal Systems, Heating, Plumbing, and Water Heaters.
Featured HVAC  brands carried by Brubaker Services includes Bradford White, Bosch, Energy Kinetics, iWave, Lennox, Navien, New Yorker, Rheem, Trane, and more.
In addition to installation and repair services, Brubaker Services welcomes their customers to join their Comfort Club with one of their annual Maintenance Plans.  When you have an annual heating and air conditioning maintenance plan, you can prevent costly repairs and keep your system running safe and efficiently. The summer heat and humidity and cold wet winters are brutal on your HVAC equipment. It is very important to make sure that your system is running safely and at its highest performance rate.
Welcome to Our Comfort Club!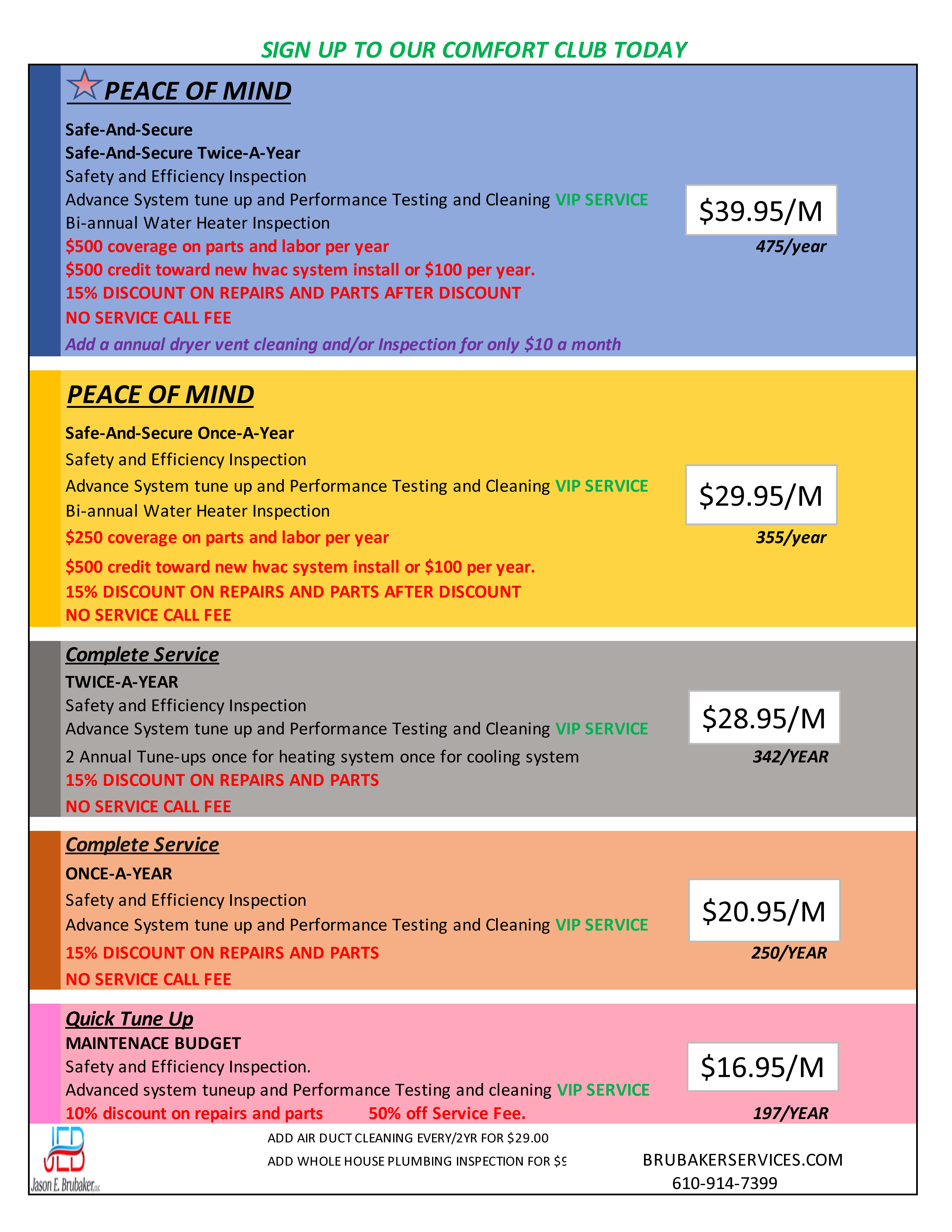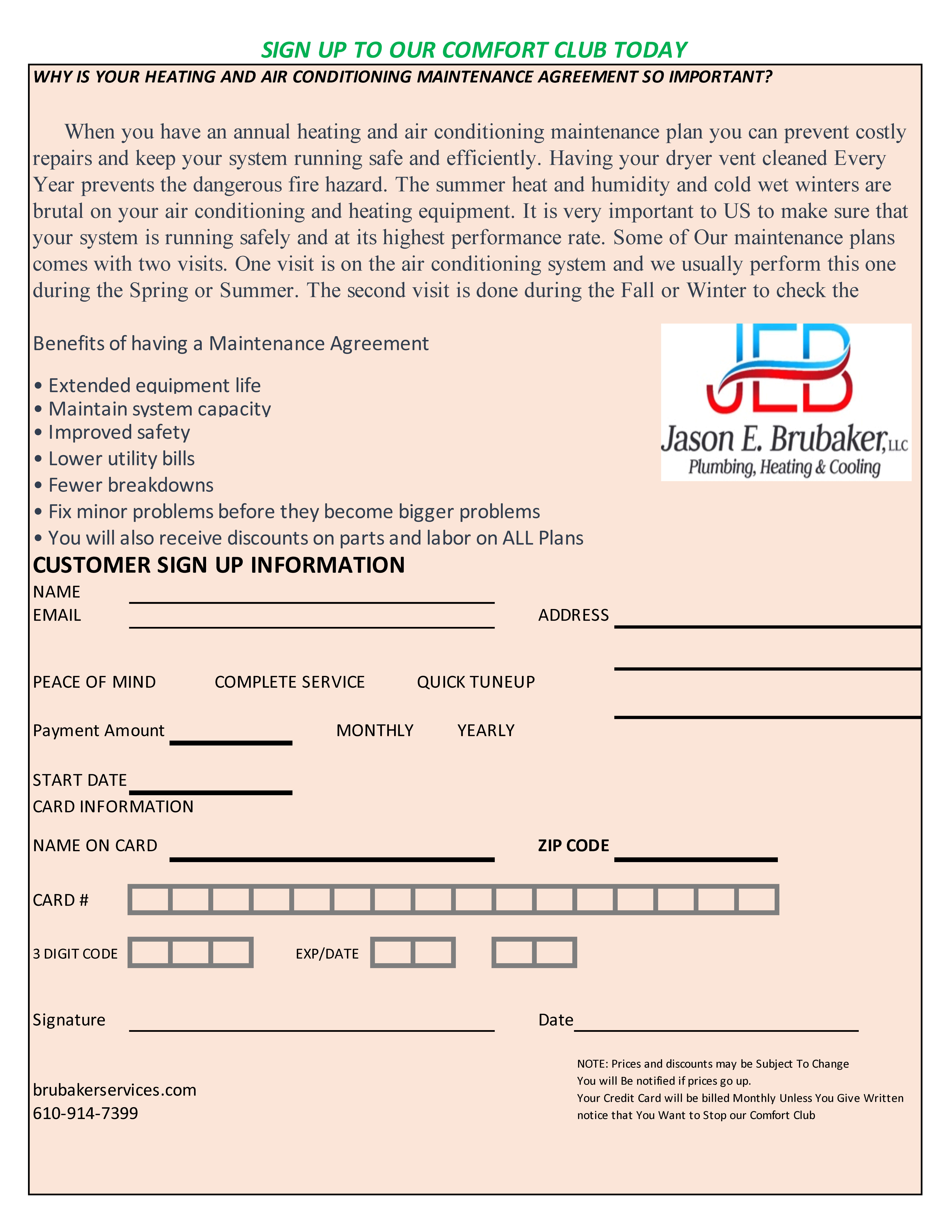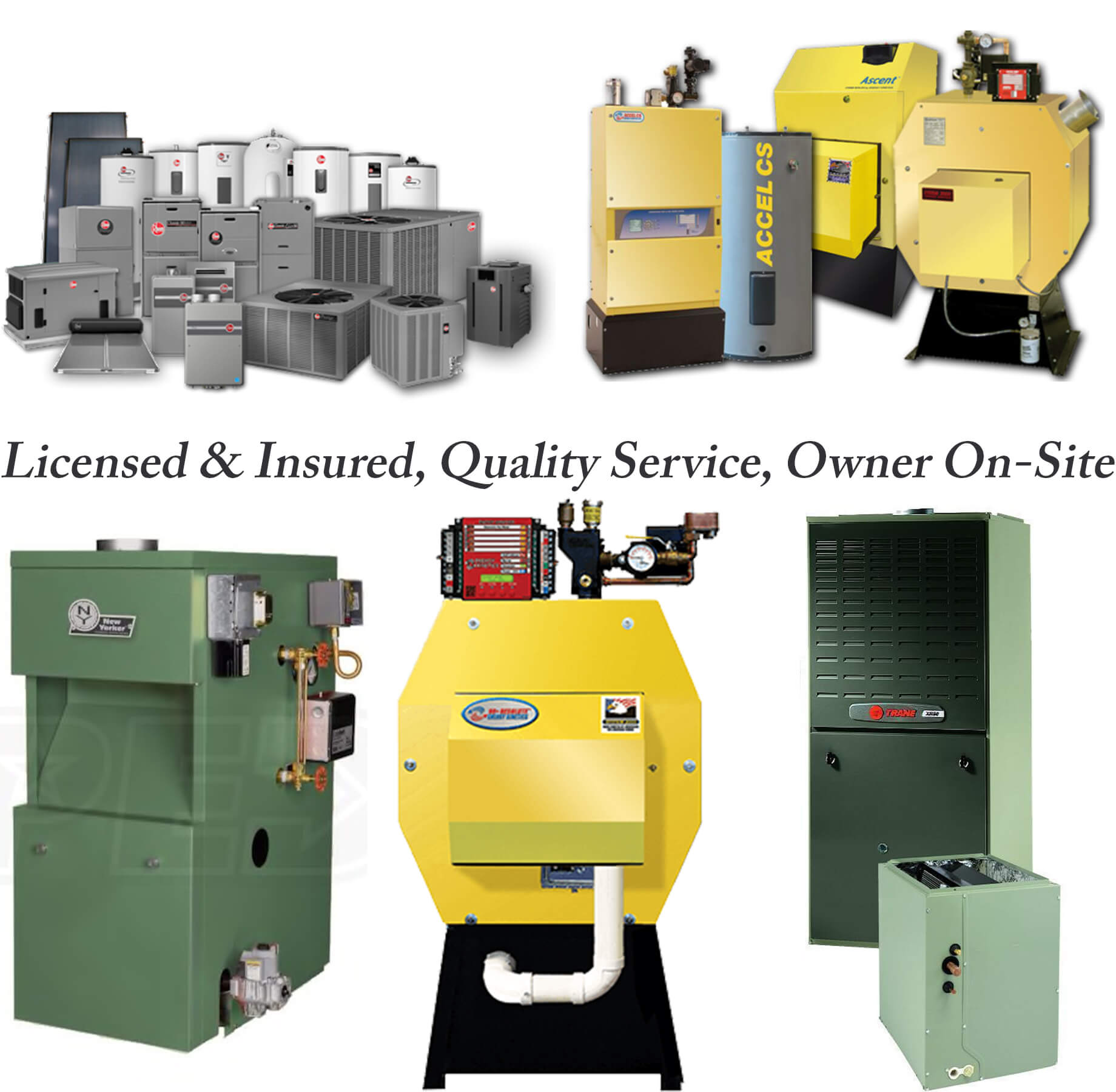 Contact Us!
Phone: (610) 914-7399
Address: 1000 Airport Rd, Bethel , PA 19507
Click Below for More Information
Keeping You Warm in Your Home or Business
Winter's chill is not something you need to experience indoors. Jason E. Brubaker LLC can help you lower your energy bills and increase your comfort with a heating equipment upgrade to fit your budget.
Our technicians are factory-trained and certified to install, repair and service all types of heating equipment. Call our family-owned business at (610) 914-7399 today. You can rest easy knowing that we will are qualified to do the job right.
The Latest in High-Efficiency Heating Technology
Geothermal systems
Heat pumps
High-efficiency gas and oil boilers
High-efficiency gas and oil furnaces
Hybrid systems
Indoor air improvement
Mini splits
Natural and propane heating systems
Oil heat systems
Radiant in-floor heating
We are also an Energy Kinetics dealer and service many brands. Energy Kinetics boilers can cut fuel bills up to 40 percent when compared to other boilers with similar AFUE ratings.
Call for All Your Heating Needs
Digital thermostats
Furnace tune-ups
Geothermal equipment services
Heat pump installation and repair
Oil and gas furnace installation and repair
Ask About Our Maintenance Agreements
Join our
Comfort Club maintenance program
and save money on potential repairs down the road! Insurance discounts are available as well, along with church and senior discounts.
Let Jason E. Brubaker LLC put more than two decades of experience to work for you. Give us a call at (610) 914-7399.
Keeping Cool in the Hot Summer Months
You know all too well how hot it can get in the northeast during the summer. Count on Jason E. Brubaker LLC to lower your energy bills while increasing your comfort with a new A/C system that fits your budget. Custom home builds are available for unique HVAC solutions.
Our experienced, friendly technicians are licensed and certified to install, replace and repair all types of home cooling services from the top name brands. Yearly maintenance is available as well, along with emergency repairs. Call us at (610) 914-7399 for details.
Affordable, Modern Cooling Technology
Digital thermostats
Geothermal systems and equipment
Heat pumps
Hybrid systems
Indoor air improvement
Mini splits
A/C Servicing and Installation
Feel cool and comfortable again, thanks to Jason E. Brubaker LLC. All our pricing is given to you upfront, so there are never any surprises when we're done. Locally owned in Bethel, PA, we serve customers throughout Lebanon, Berks, Schuylkill and Dauphin counties.
Call (610) 914-7399 for more information and be sure to ask about our money-saving
maintenance agreements.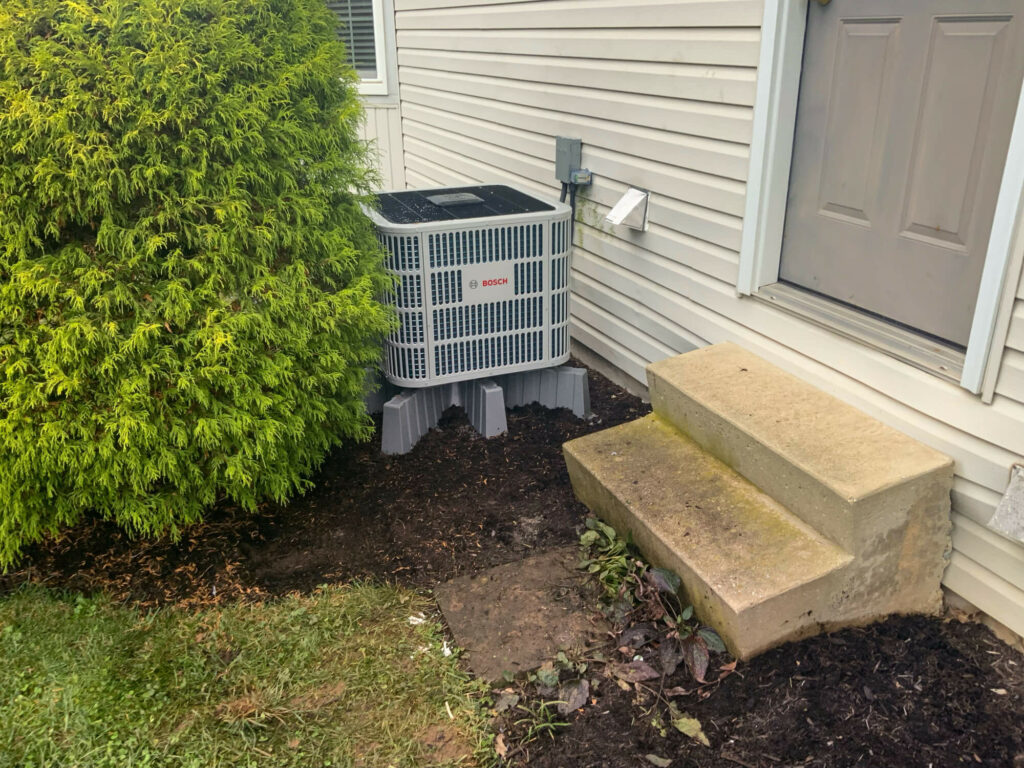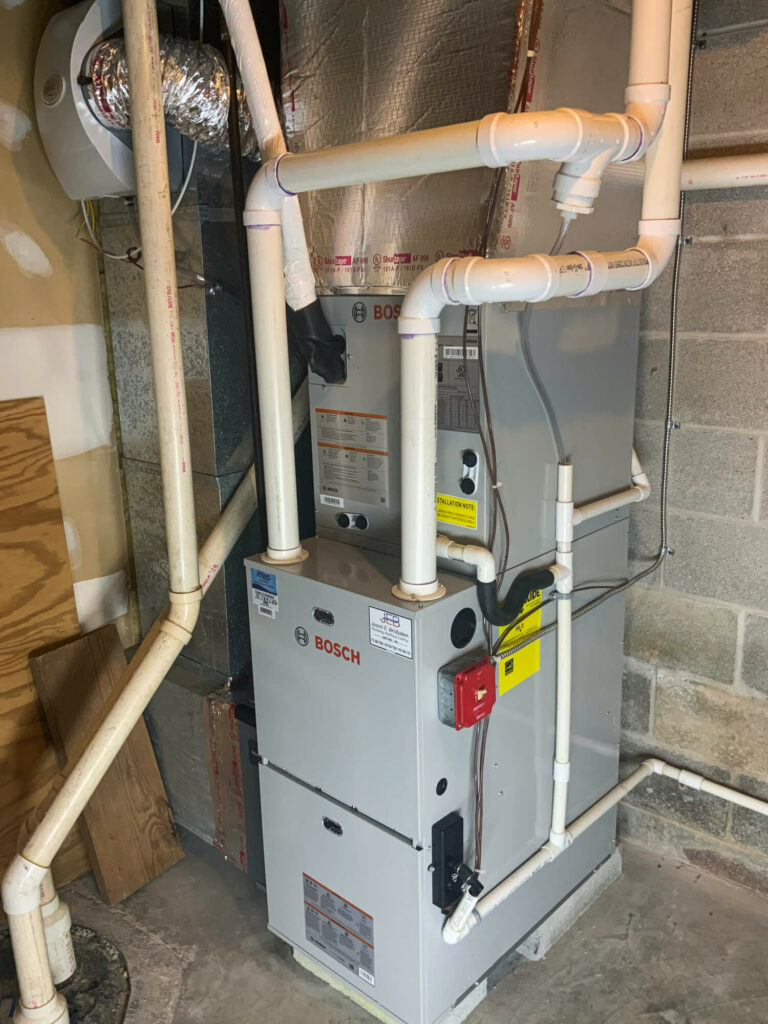 Expert Plumbing Repairs and Installations
Whether you need a new toilet or water heater installed, or have a leaky pipe, Jason E. Brubaker LLC is here to help! We have over 20 years of experience when it comes to plumbing installations, repairs and maintenance. Our skilled technicians are also available for custom home build plumbing projects.
Plumbing emergencies can happen at any time, which is why if you can't flush, we get out in a rush! Call (610) 914-7399 for expert plumbing repair work and see why we've earned an A+ from the Better Business Bureau.
Why Replace Your Old Toilet?
Is your toilet constantly draining water? Or maybe it never flushes correctly. Did you know that a leaking toilet can waste hundreds of gallons of water a year? Upgrade your toilet to an efficient 1.6 gallons per flush.
Contact
Jason E. Brubaker LLC for more information today!
New Plumbing Fixtures and Features
Don't hesitate to call if you want to update your bathroom plumbing. Many different styles and colors are available to match your ideas, with fixtures from all the top manufacturers.
Piping
Showers
Sinks
Toilets
Improve Your Home's Indoor Air Quality
According to the EPA, the levels of air pollution inside the home can be 2-5 times higher than outdoors. Without knowing, your air duct system could be contaminated with household dust, mites, mold, mildew, pollen and animal dander — all of which is cycled through the central air system and circulated throughout the air in your home.
Our technicians at Jason E. Brubaker LLC use a video inspection system to evaluate your home's ductwork. We look for harmful contaminants and determine whether cleaning is necessary to improve the quality of air inside your home.
Contact us
today to schedule your FREE air duct inspection!
Why Have Your Air Ducts Cleaned?
More than 50 million Americans suffer from allergies. According to Total Health and Better Health magazine, one out of four people who suffer from allergies do so because of the fungi and bacteria in their air duct system. Let Jason E. Brubaker LLC help keep your home's indoor air healthy and germ-free.
Ways to Improve Your Indoor Air
Everyone relies heavily on their heating and cooling system to keep them comfortable. Even with regular use, a heating and cooling system can trap a lot of unhealthy pollutants inside it, a lot of which are dangerous to your health! Here are some ways you can help improve your indoor air:
Clean your air ducts
Cut back on the air contaminants
Have us install an iWave air purifier
Improve ventilation
Make sure your air filter is clean and changed regularly
Have Your Dryer Vent Inspected and Cleaned
Most people think cleaning their lint screen is enough to keep their clothes dryer running efficiently and safely. Actually, lint can build up in the dryer's hose and vent, creating costly and dangerous situations. Just like your air ducts, you can't see inside your dryer vent.
Using our video inspection camera, we are able to show you all of the dirt and lint that stays inside your dryer and vent, even once you have completed your laundry and cleared the lint trap.
Lint is one of the most flammable items in your home. Do you have any idea how much of it is lying in your dryer and vent? In its Topical Fire Report Series, the U.S. Fire Administration states that 84 percent of dryer fires were found in residential dwellings. The leading cause remains the same — failure to clean!
Why Have Your Dryer Vents Regularly Cleaned?
Eliminate fire hazards – The Consumer Product Safety Commission estimates 15,500 dryer fires annually result in 10 deaths, 310 injuries and $84 million in property damage.
Extend the life of your dryer – Dryer vent cleaning helps your dryer run more efficiently, therefore extending its life.
Reduces drying time by increasing airflow – Help save money on your utility bills.
Maintaining and Repairing Your Water Heater
At Jason E. Brubaker LLC, we have more than two decades of experience repairing, maintaining and installing water heaters from all the top manufacturers. Most of our water heater services can be completed the same business day.
For more information, call our HomeAdvisor screened and approved business at (610) 914-7399. If you're unhappy with our work for any reason, we will do everything we can to make it right.
Upgrade to an Efficient New Water Heater
Replace your old water heater model with a new one installed by the factory-trained technicians from Jason E. Brubaker LLC.
Bradford White water heaters
Electric
Gas
High-efficiency models
Navien tankless heaters
Tanked water heaters
Keeping Your Home Clean
Our crew always will go above and beyond to keep your home clean while on the job. They wear shoe covers in your home and will take every extra precaution to ensure maximum safety and cleanliness.
Give us a call at (610) 914-7399 and if we miss you for any reason, you'll hear back the same day. Saturdays we are available by appointment only.
Breathe Cleaner, Fresher Air
Jason E. Brubaker LLC offers the iWave air purifier system. This device installs in any duct air conditioning system. When air passes over the iWave, ions produced by the device reduce pathogens, allergens, particles, smoke and odors in the air, creating a healthy environment without producing any harmful byproducts.
iWave uses patented technology, called needle-point bi-polar ionization, to create equal amounts of positive and negative ions. When these ions are injected into the stream, they break down passing pollutants and gases into harmless compounds like oxygen, carbon dioxide, nitrogen and water vapor.
When the ions come in contact with viruses, bacteria or mold, they remove the hydrogen molecules. Without them, the pathogens have no source of energy and die. The ions also attach to allergens like pollen and other particles, causing them to band together until they are large enough to be caught by your ventilation system's air filter.
iWave's technology generates the same ions that nature creates with lightning, waterfalls, ocean waves, etc. Nature uses energy and shear to break apart molecules, naturally cleaning the air and producing a healthy environment. The only difference between the iWave's technology and nature is that the iWave does it without developing harmful ozone.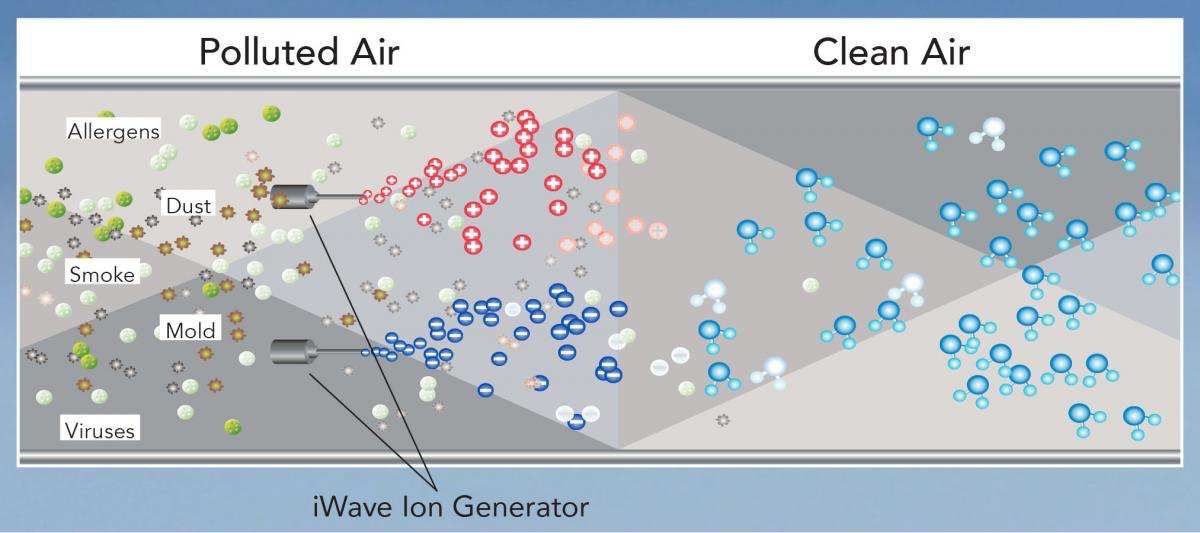 Get the iWave Advantage
You'll find iWave's advanced technology provides the most effective air purification method. Other common air purification technologies require ongoing maintenance with bulb/cell replacement every year or two, making the cost of ownership undesirable.
iWave air purifiers have no harmful byproducts, and most models require no ongoing maintenance and have no replacement parts. In fact, with the iWave-R's patent-pending self-cleaning design, you can enjoy years of maintenance-free performance.
For more information on an affordable iWave purifier, call
Jason E. Brubaker LLC at 
(610) 914-7399.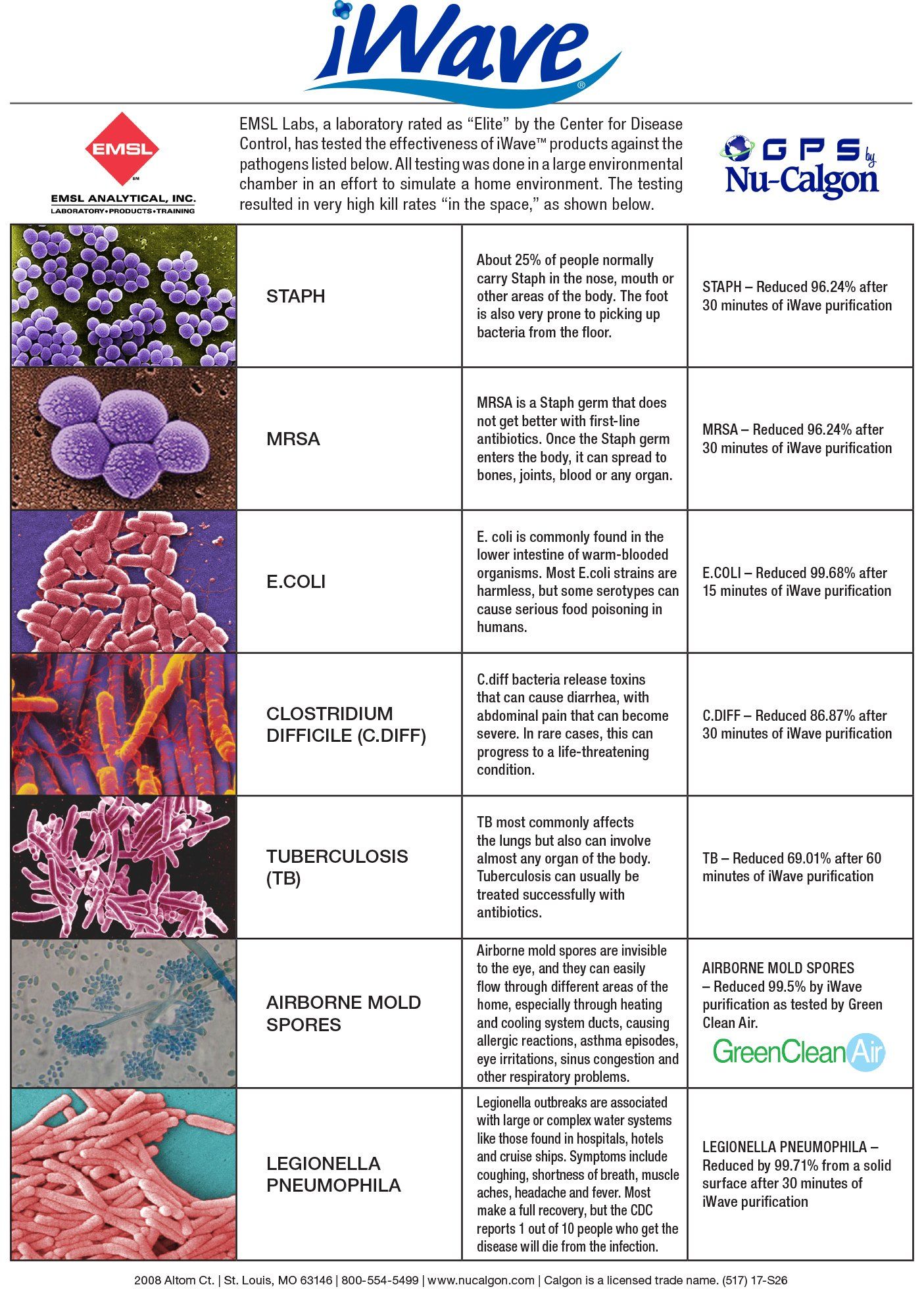 Heat Sourced Directly from the Earth
Geothermal energy is growing in popularity as a state-of-the-art way to heat your home. This highly efficient system can be installed with ease by the licensed professionals from Jason E. Brubaker LLC.
A geothermal system uses ground-sourced heat in conjunction with water and air heat exchanges to heat (and cool) your home. An investment up front in a geothermal system will save you money on your energy bills in the long run.
With geothermal energy, you don't have to worry about any outdoor units installed on your property as everything is completely internal. For more information from Jason E. Brubaker LLC, call (610) 914-7399.
Money-Saving Rebates Available
In many instances, federal rebates, as well as rebates from your local utility company, are available for switching to geothermal heating.
Contact us
for more information.
All Work Done Right the First Time
Our work is always done right the first time and you'll always get upfront pricing on your estimate, so there are no surprises when your bill arrives. Financing options are available as well!
Top-Notch Boiler and Furnace Services
If your home or business is heated by a furnace or boiler, have it repaired, maintained or tuned up by the experienced technicians from Jason E. Brubaker LLC. We know that heating systems can fail at any time, which is why we offer emergency repair services.
Call (610) 914-7399 and experience our outstanding customer service. Don't forget about our
Comfort Club maintenance agreement program!
Installing New Furnaces and Boilers
Upgrade your outdated furnace or boiler to a new, energy-efficient model at a highly affordable price. Many of our installations can be completed within the same business day. We carry boilers and furnaces made by all the top manufacturers.
Reach out
to our family-owned and -operated business today for more information.