Stop in For a Tune-up, a New Bike, Or Any Other Bicycling Needs…
Join with the many customers who depend on Cedar Run Bikes for all their bicycling needs.  Located near Mifflinburg, they are a one-stop destination for quality bike sales and repair for Counties in Central PA, including Union, Snyder, Mifflin, Centre, Lycoming, Northumberland, Perry Montour, and Clinton.
Cedar Run carries a full line of quality bikes that can accommodate a variety of budgets.  From mountain bikes to road bikes, from child trailers to cargo trailers…customers find what they need at a price they can afford.  They specialize in name brand bikes, including Jamis, Scott, Pure Cycle, and Magnum E-Bikes.  They feature quality accessories, including Cygolites Lights, Arerius Bike Helmets, Kenda Tubes, and others.
Whether they are doing a tune-up for a member of their local faith community or making a repair for someone brand new to the area, Cedar Run Bike Shop provides reliable service and repairs for all makes and models.  Their team of bicycle mechanics is fully trained and each one is committed to ensuring their work is efficient, trustworthy, and road worthy.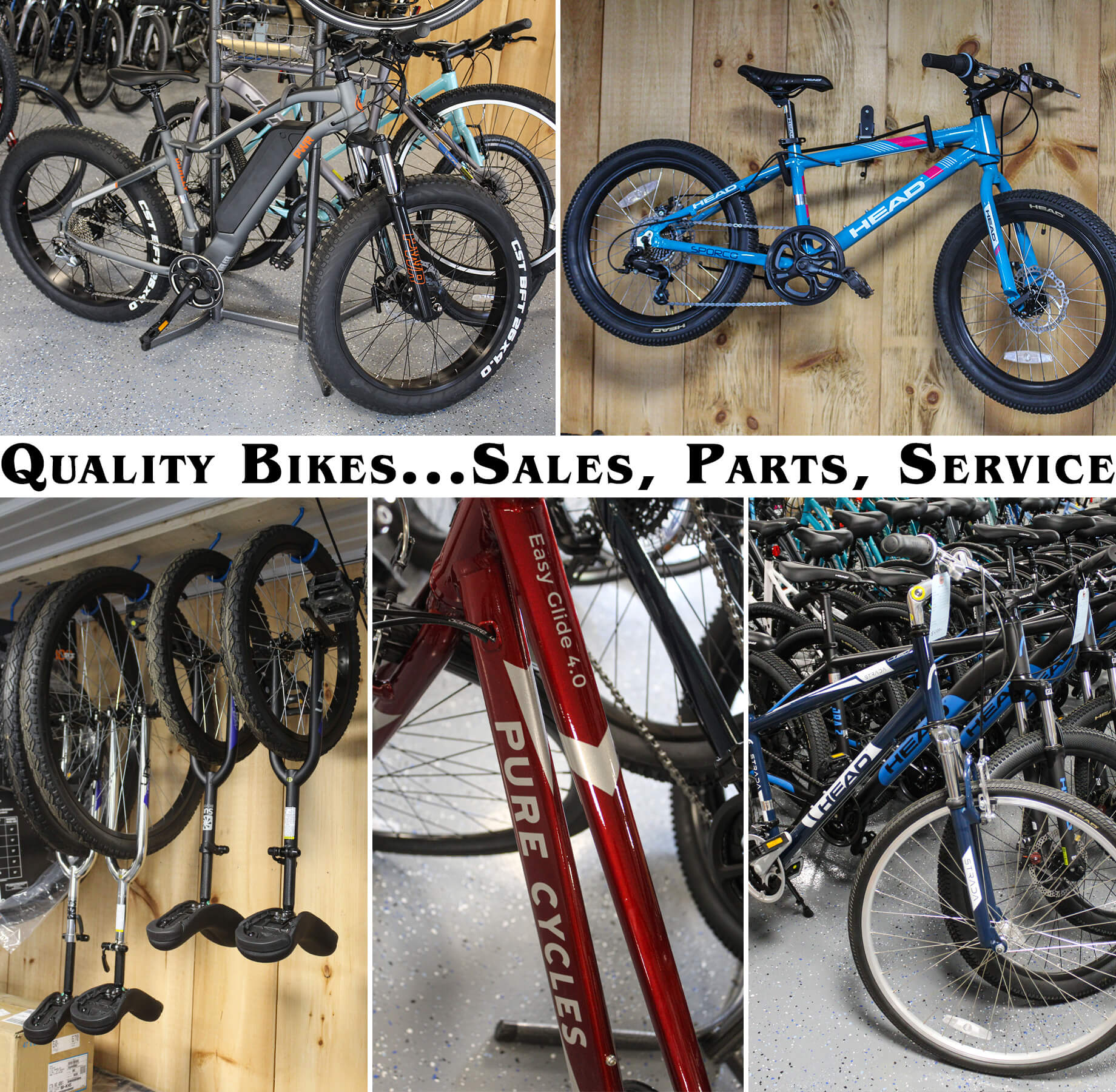 Contact Us!
Phone: (570) 966-4260
Address: 11900 State Route 304 Mifflinburg, PA 17844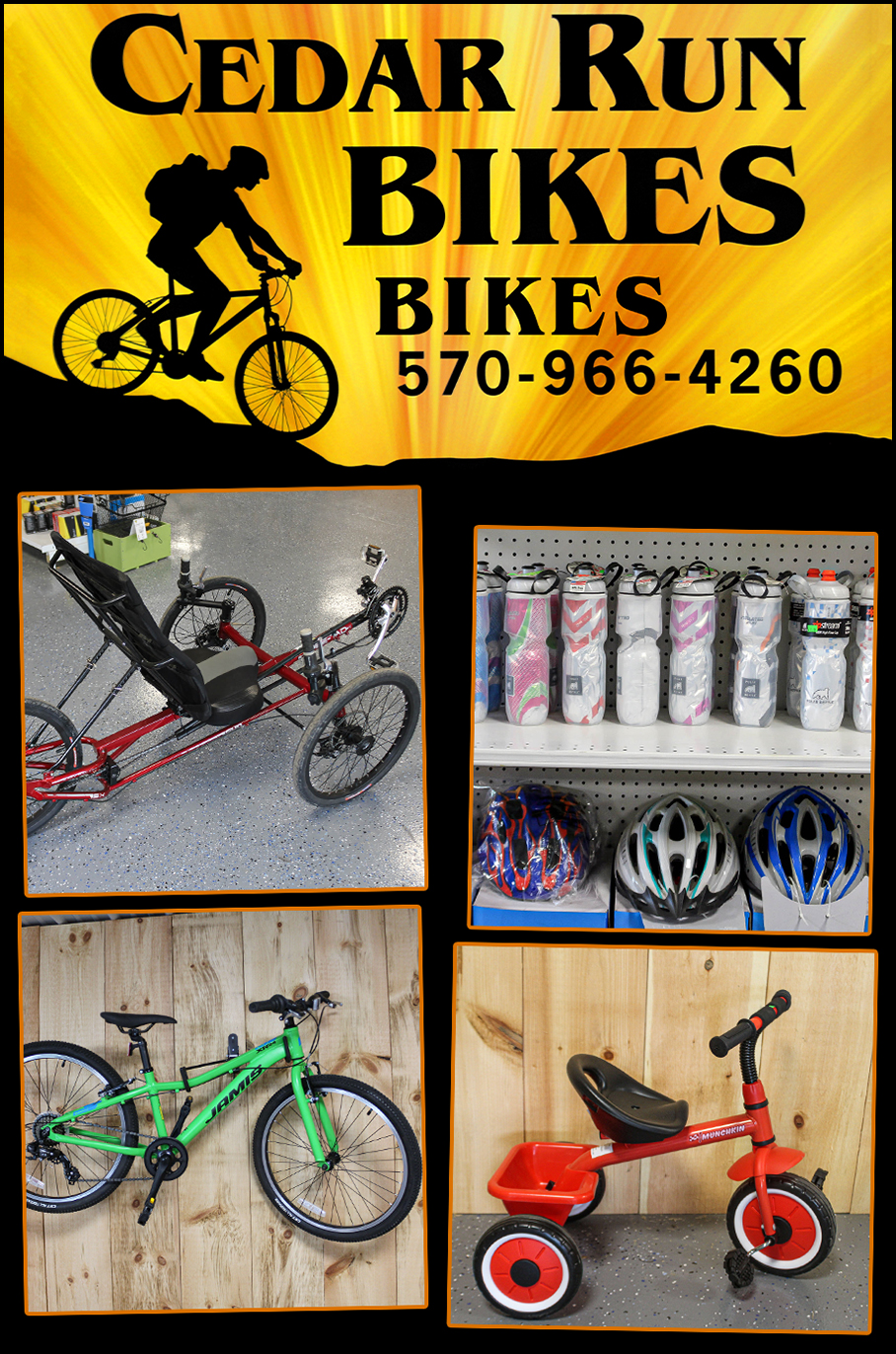 Tuesday
8:00 AM - 5:30 PM
Thursday
8:00 AM - 5:30 PM
Saturday
9:00 AM - 2:00 PM