A One-Stop Shop for Home, Farm, and Equestrian Supplies…
Cedar Valley Harness is a preferred one-stop destination for quality boots & shoes, harness & tack supplies, equestrian varieties, quality brand dog foods, farm goods, and variety store selections.
Cedar Valley Harness specializes in custom chick hatching and offers chick supplies, feeders & waterers, and more.
Cedar Valley Harness offers a full line of portable structures and storage sheds.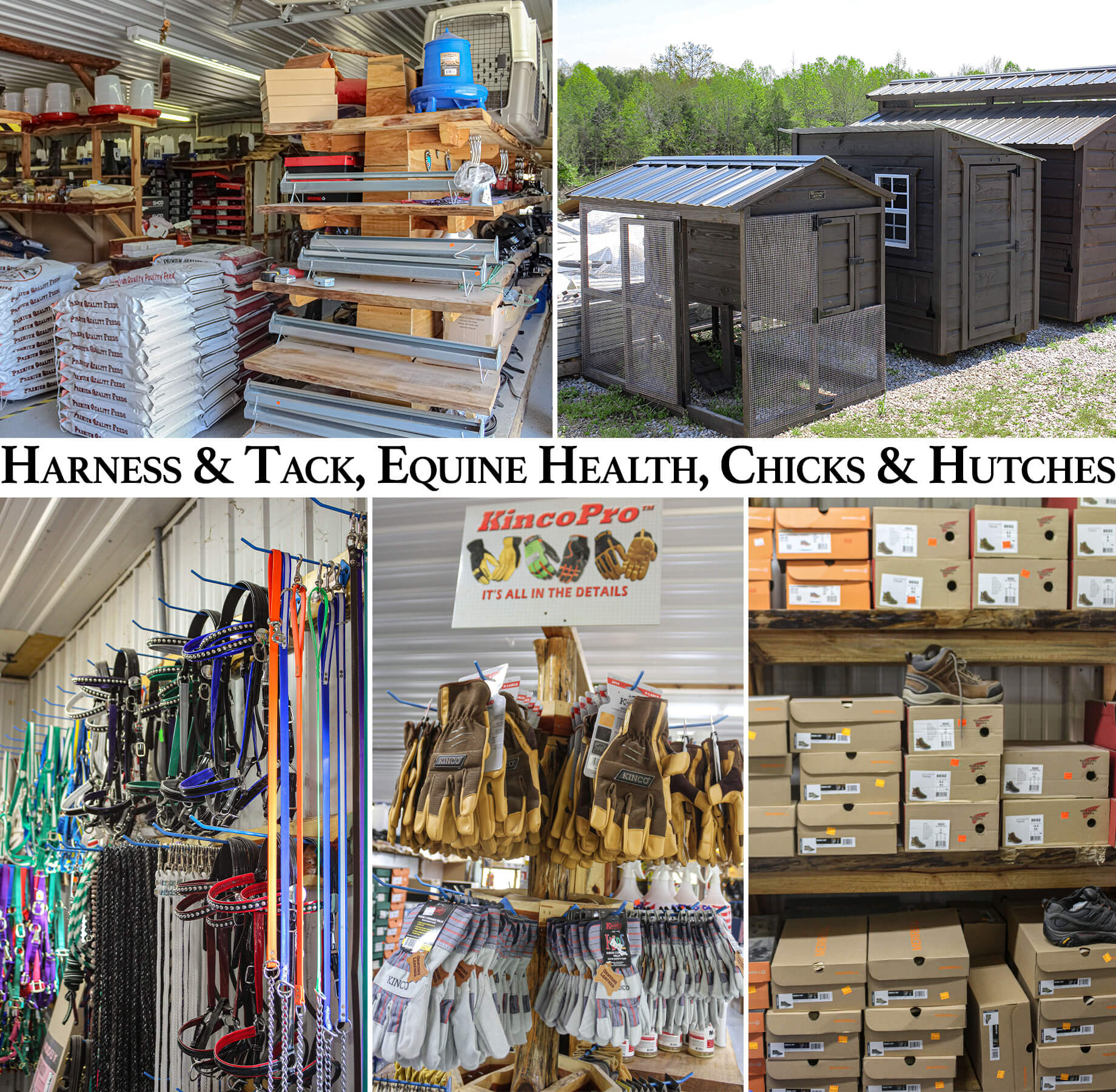 Contact Us!
Phone: (270) 707-8006
Address: 12370 Butler Road Hopkinsville, Kentucky 42240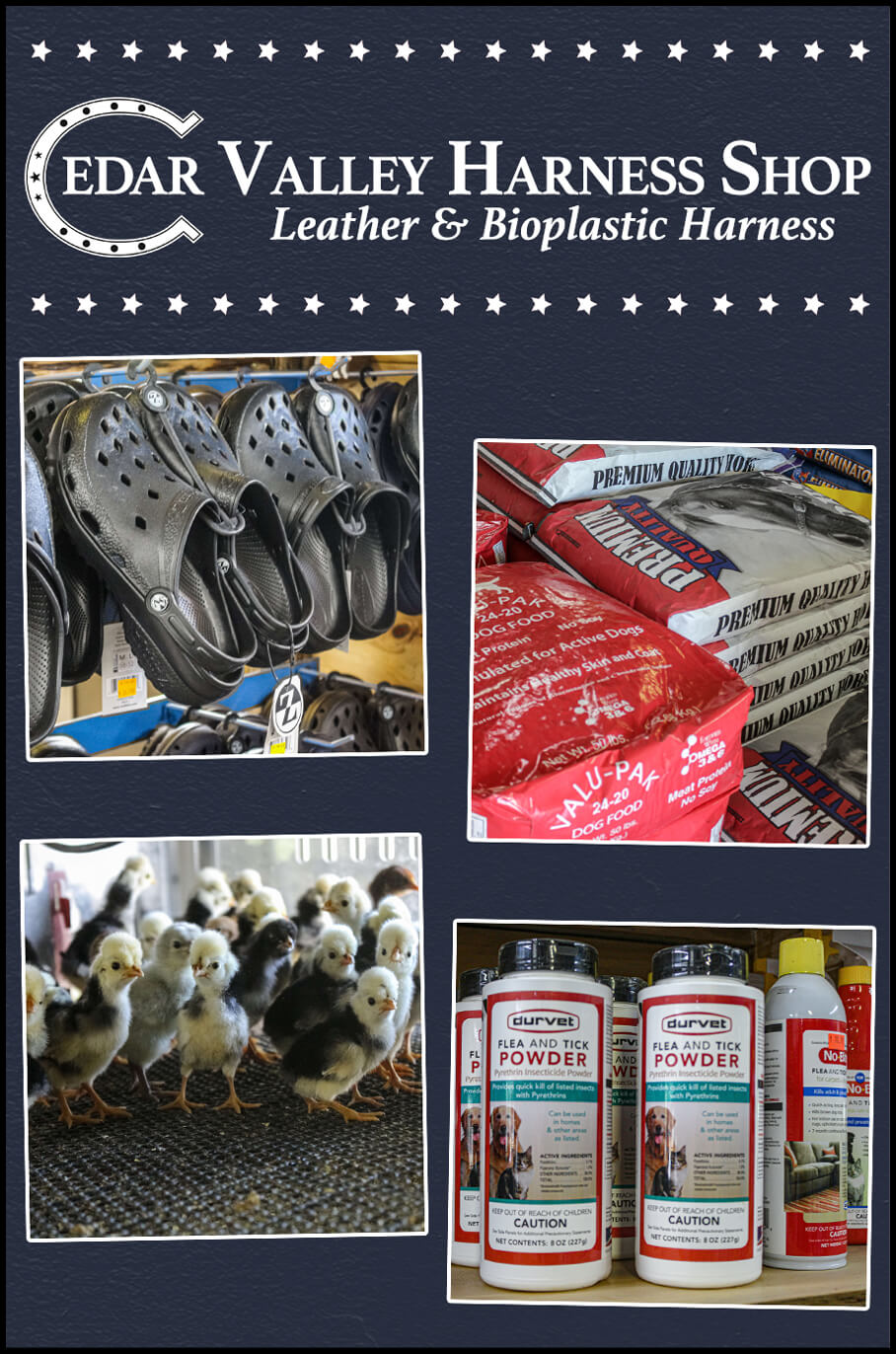 Tuesday
7:00 AM - 5:00 PM
Wednesday
7:00 AM - 5:00 PM
Thursday
7:00 AM - 7:30 PM
Saturday
9:00 AM - 3:00 PM
Good Friday, Ascension Day, and Other Christian Holidays
Closed