Aquariums, Water Gardens, Ponds & Tropical Fish…
ClearWater Ponds & Aquatics is a family owned business located in Lancaster PA just outside the town of Bowmansville on Route 625. Opening their doors in the spring 2010 they specialize in products and supplies for aquariums, water gardens, pond-less features, koi ponds, fountains, and large farm ponds / natural ponds and lake products like fountains, aeration systems, dyes and other treatments for your ponds.
Check out their greenhouse which is full of aquatic plants from anacharis to waterlilies and duckweed to floating lettuce. The fish house is also packed full of 1000's of koi and butterfly koi both standard and premium grades, ranging in size of 3" up to 18". There are also goldfish, shubunkins, sarassa goldfish,  fantails, oranda goldfish, catfish, feeder fish, bait fish, shiners, fathead minnows, rosy red minnows, snails and tadpoles.
In the water garden and pond section they stock items from Crystal Clear, AquaScape, Aqua Ultraviolet, Atlantic Watergardens, Blue Ridge, GreenLeaf, Fittings, Tubing, Hose, Danner, Pondmaster, Proline, Dott Products, Easypro, Firestone Pond Liner, Laguna, Koi Kichi, Lifegard, Pond Care, API, Massarelli's Fountains, Medo, Nitto Kohki, Microbelift, Ecological Laboratory, Matala, Oase, Pond Max, Shinmaywa, Summit, Savio, Tetra and Zeigler Bro.
Their Pond and Lake section includes products from Airmax, Applied Biochemist, Crystal Blue, Cygnet, Sepro, EasyPro, Kasco Marine, Agri Drain, Aquashade and Landis Water Ram Pumps.
They have products for your aquariums from Hagen, Fluvel, Marina, Estes, Hikari, Mars Fishcare, API, Tetra, Marineland and others
In their "gift shop" you will find a large variety of liquidated and/or surplus merchandise from housewares to tools and lawn & garden, all at discounted prices!
Contact Us!
Phone: (717) 445-4475
Address: 1060 Reading Rd, Narvon, PA 17555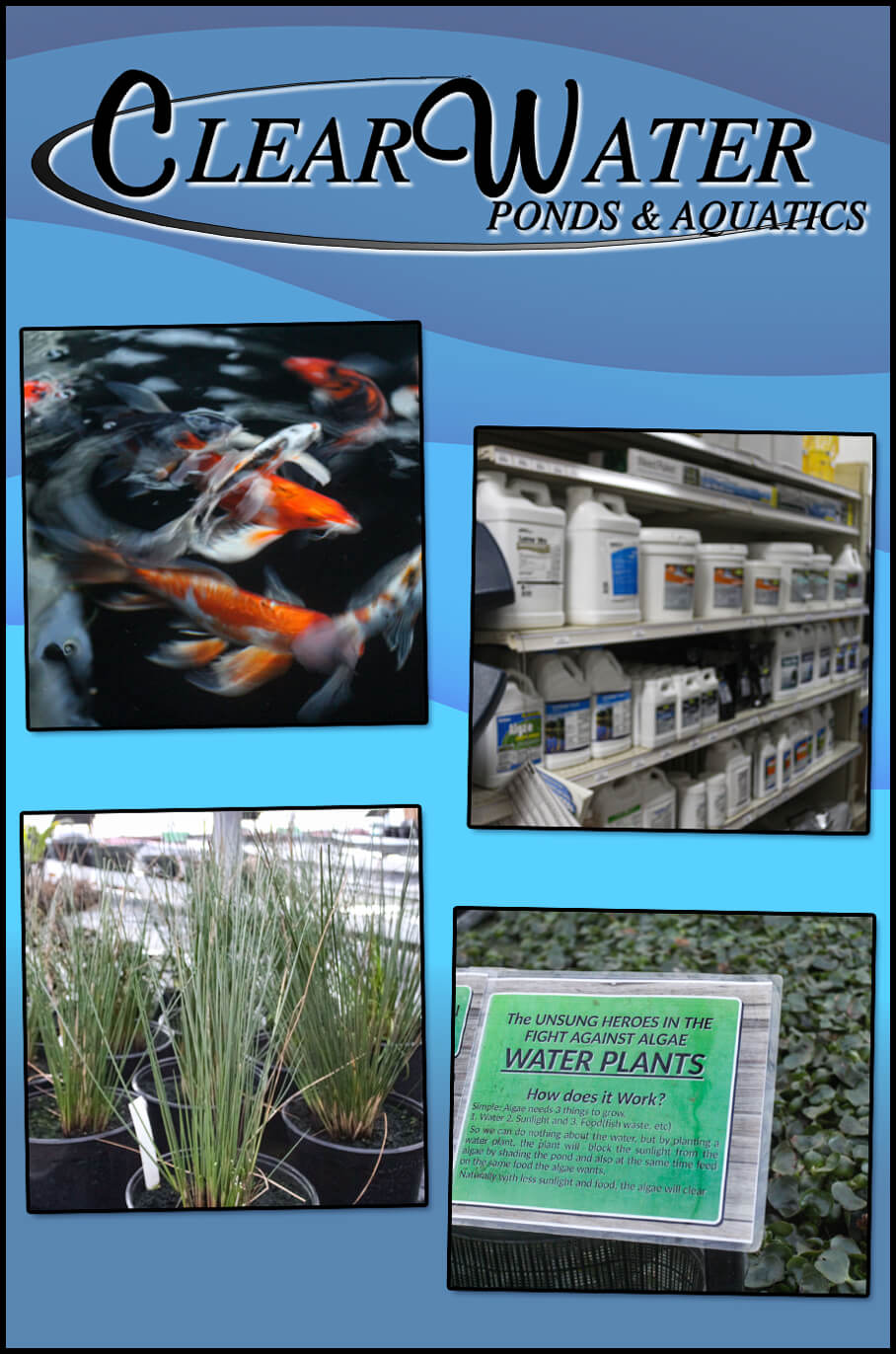 Fall, Winter, Spring Hours...
‎
Tuesday
8:00 AM - 5:00 PM
Wednesday
8:00 AM - 5:00 PM
Thursday
8:00 AM - 5:00 PM
Saturday
8:00 AM - 4:00 PM
Tuesday
8:00 AM - 7:00 PM
Wednesday
8:00 AM - 7:00 PM
Thursday
8:00 AM - 7:00 PM
Saturday
8:00 AM - 5:00 PM
Good Friday, Ascension Day, and Other Christian Holidays
Closed