Beautiful Outdoor Furniture and Propane Supply Expertise…
Colonville Furniture & Propane is Central Michigan's one-stop destination for all variety of outdoor furniture for decks, patios, porches, pools, and other outdoor spaces. Their furniture is available in all colors of poly and and a variety of wood species, including, southern yellow pine and cedar.
The store offers the sale of all sizes of propane tanks, from 5 lb. to 1,000 gallon, while propane refills are available for tanks up to 120 gallons. For off-grid living, they offer propane appliances including refrigerators, freezers, and kitchen ranges. These appliances are perfect fo both homes and cabins.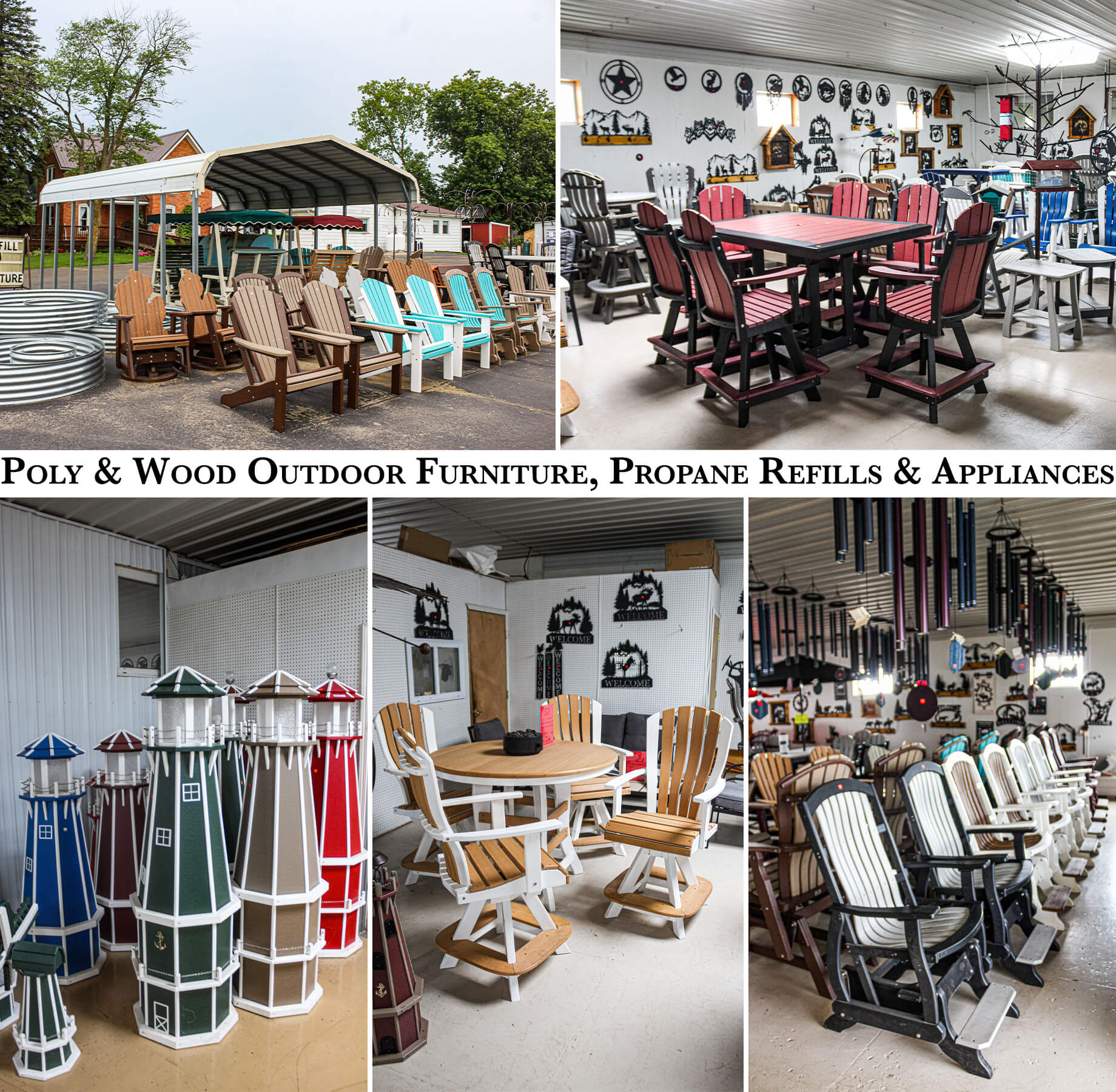 Contact Us!
Phone: (989) 386-8686
Address:  7047 E Colonville Rd, Clare, MI 48617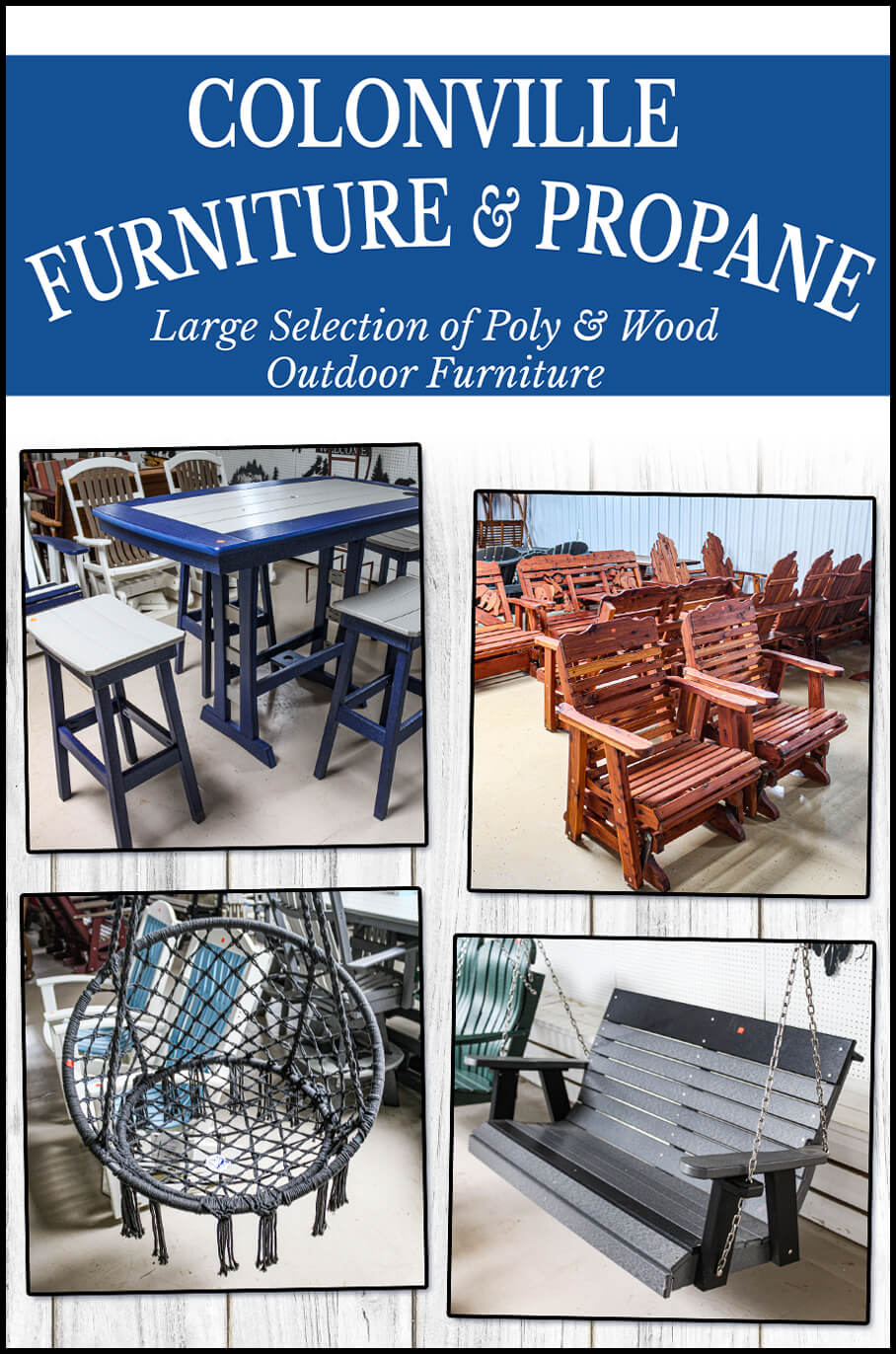 Tuesday
8:00 AM - 5:00 PM
Wednesday
8:00 AM - 5:00 PM
Thursday
8:00 AM - 5:00 PM
Saturday
8:00 AM - 5:00 PM
Good Friday, Ascension Day, and Other Christian Holidays
Closed