Your Source for Amish Raised Fresh Dairy Products…
Country View Creamery exists as a result of the collaboration of local Amish dairy farmers. They feature FRESH, made on the premises cheese. Come watch the process in store! In addition, Country View offers bottled milk, yogurt, and hand dipped Chaney's ice cream.
Produce is also offered in season. Don't forget to check out Country View's fresh made meats-beef, turkey, chicken broilers, and pork-all locally farm raised and processed. Come get your steaks, ground meats and more! Walnut Creek Deli meats are also featured. Lastly, be sure to pick up some local baked good from Schlabach's Bakery-you'll be glad you did!
We now accept Credit Cards as well as cash for payment.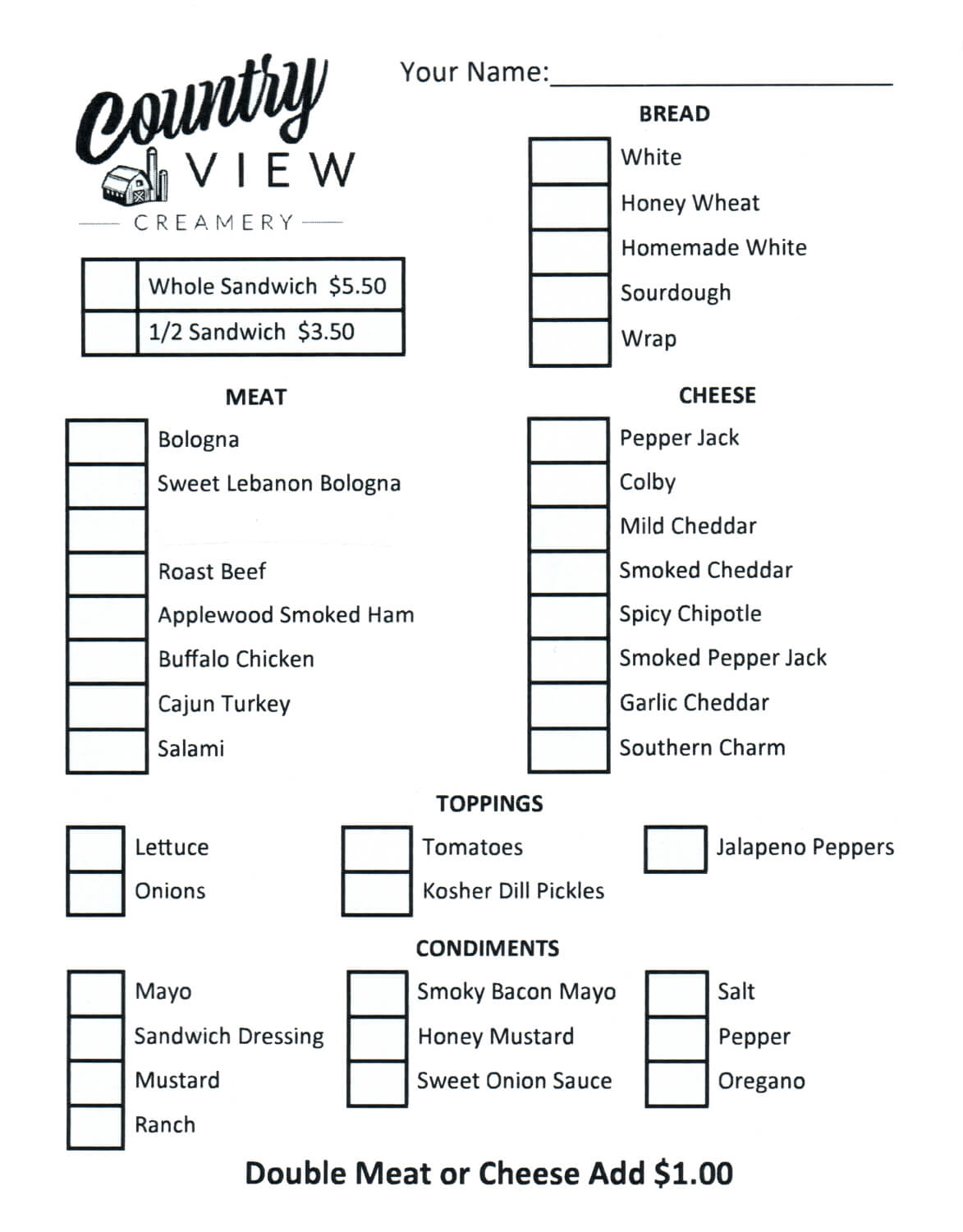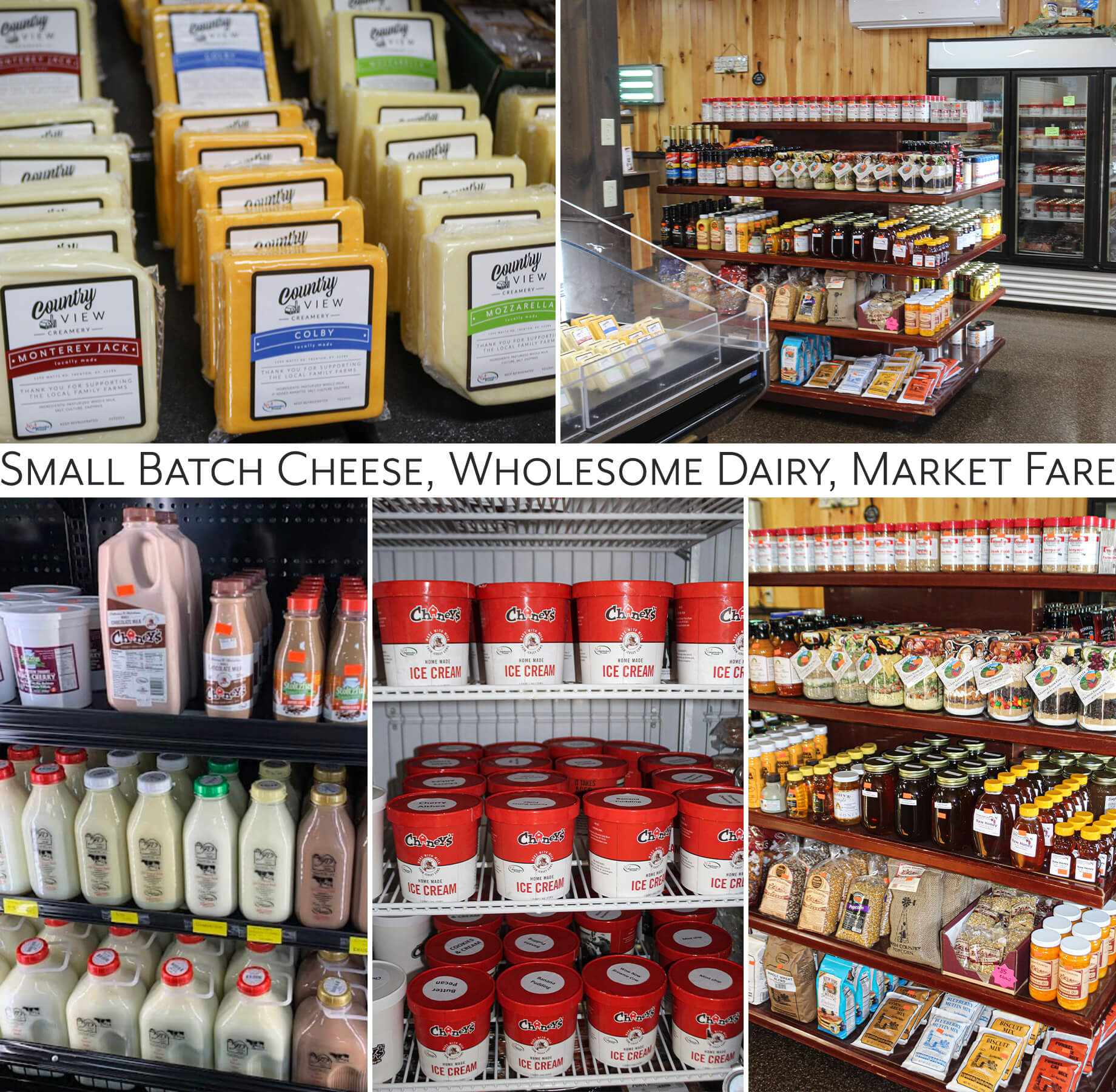 Contact Us!
Phone: (270) 466-0990
Address: 1290 Watts Rd Trenton, KY 42286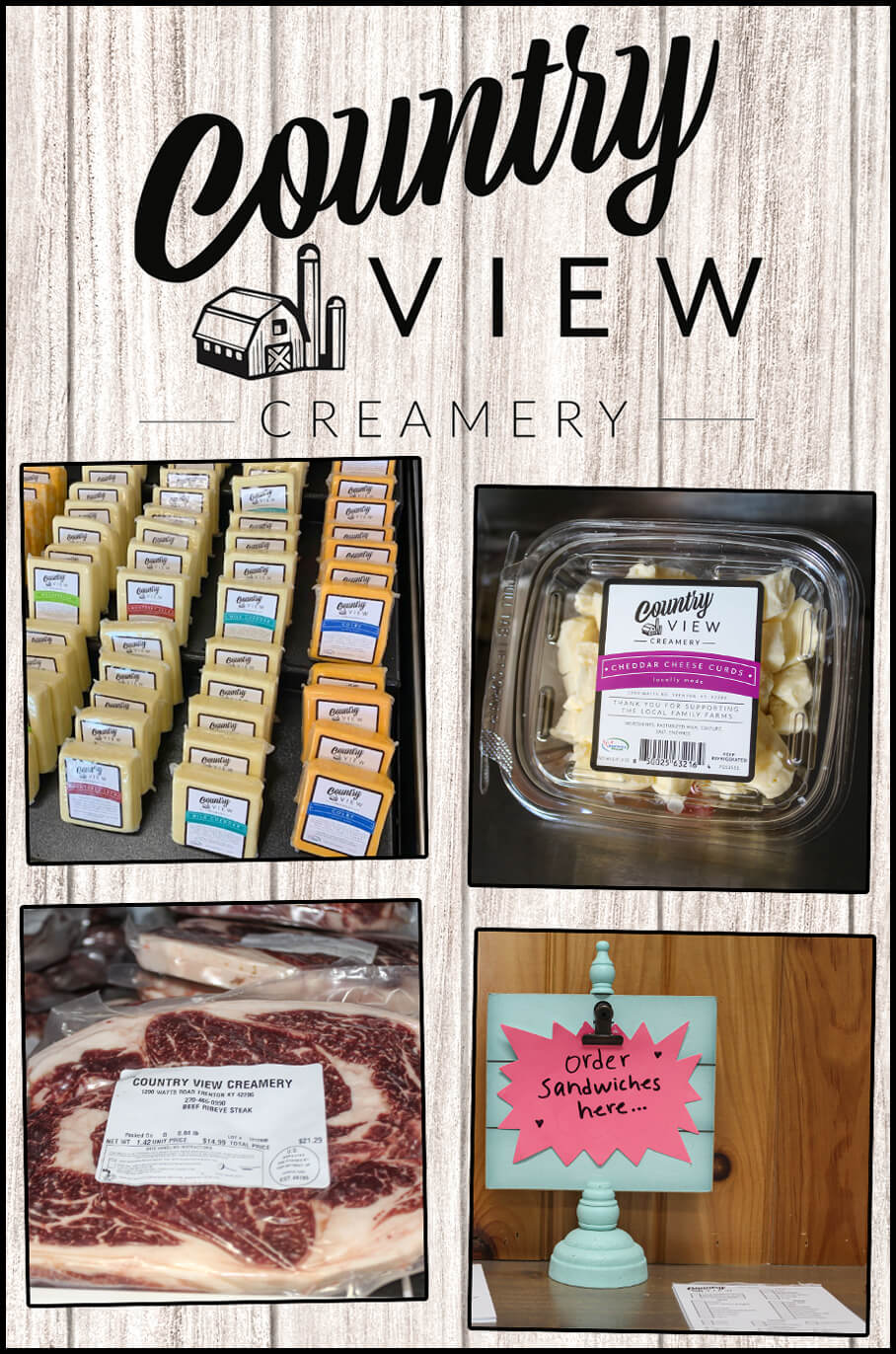 Tuesday
9:00 AM - 5:00 PM
Wednesday
9:00 AM - 5:00 PM
Thursday
9:00 AM - 5:00 PM
Saturday
9:00 AM - 4:00 PM
Good Friday, Ascension Day, and Other Christian Holidays
Closed