Featuring Footwear and Other Essentials For the Home & Garden…
Surrounded by Mennonite farmlands of Huron County, County Line Store is a one-stop destination for both locals and visitors from the surrounding regions of north-central Ohio and beyond. County Line specializes in quality name brand footwear, including Muck Boots, Skechers, LOWA, Sage Boots, LA VEGA, Caterpillar Work Shoes, Wolverine, Abilene Boots, BOGS, Tundra, Totes, Nothinz, Quatro Boots, Tingley Work Boots, Power Step, Bauer Skates, and more.
They also feature home goods, kitchenware, cleaning supplies, sewing items, natural health varieties, Lifetime Tables & Chairs, scrapbooking, gifts & cards, books & games, baby items, work clothes, and other variety store selections.
Gardeners & farmers shop for greenhouse & growing supplies.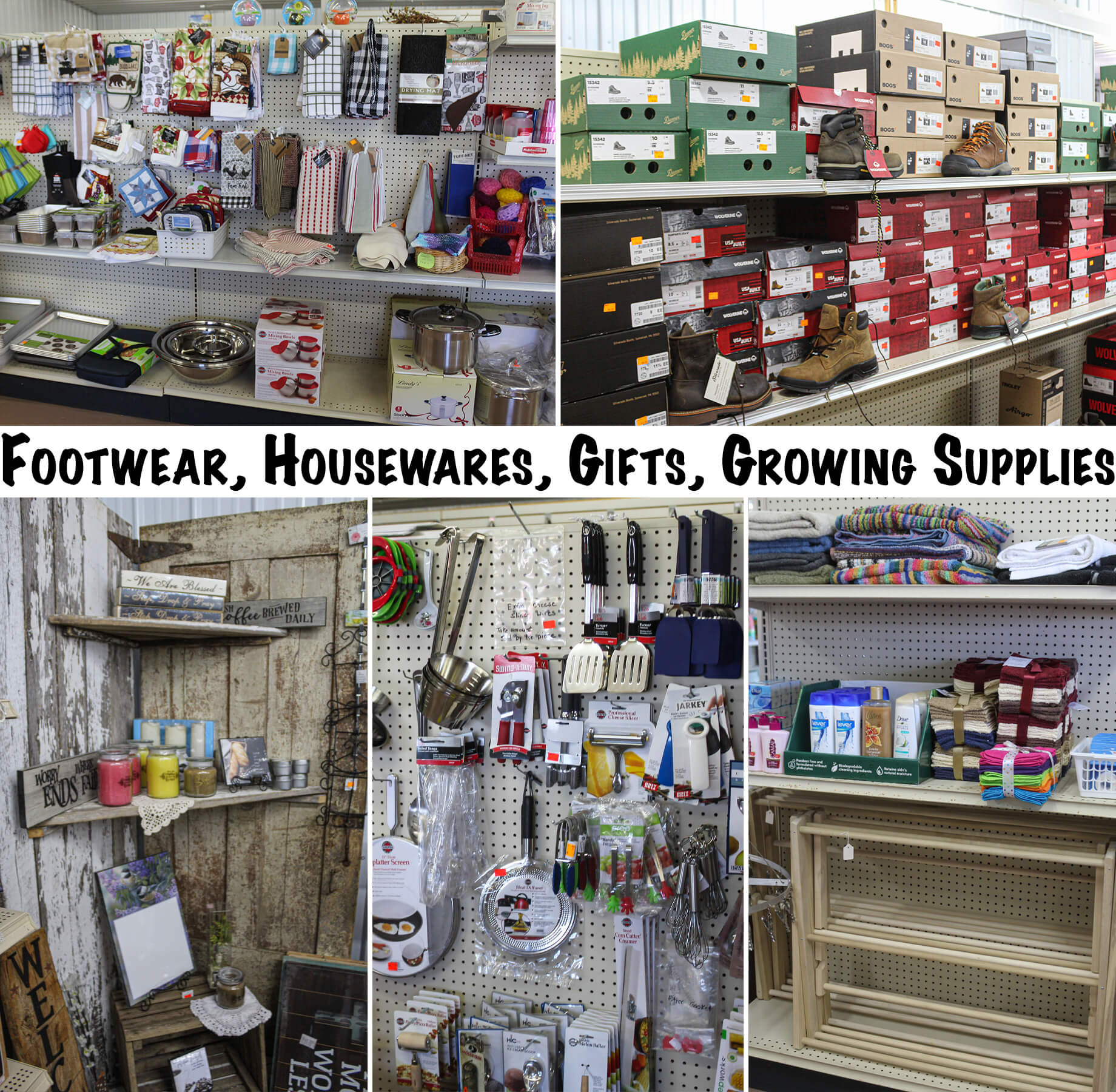 Contact Us!
Phone: (419) 896-3003
Address: 2465 Base Line Road West Willard, Ohio 44890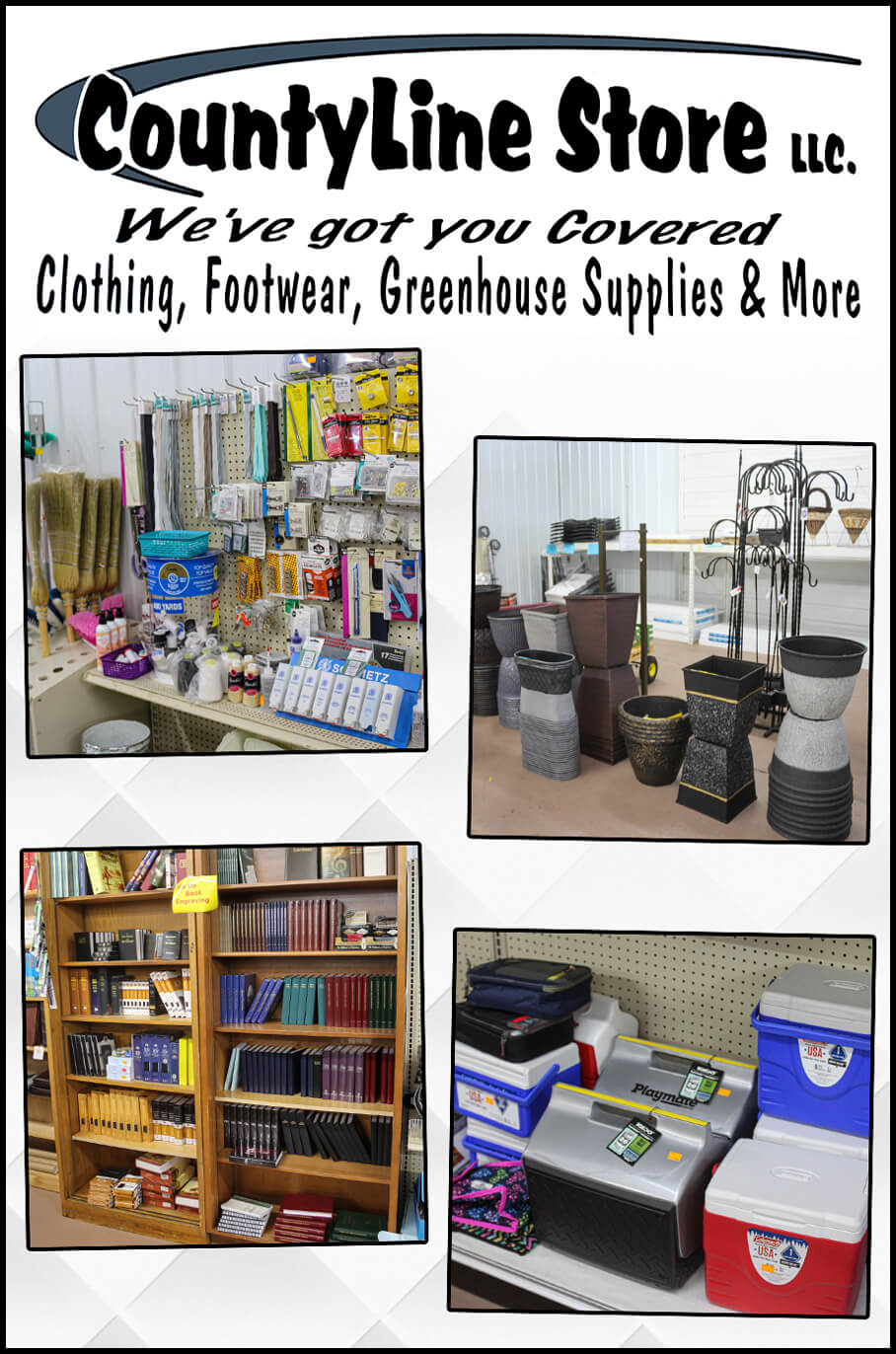 Tuesday
9:00 AM - 5:00 PM
Wednesday
9:00 AM - 5:00 PM
Thursday
9:00 AM - 5:00 PM
Saturday
9:00 AM - 2:00 PM
Good Friday, Ascension Day, and Other Christian Holidays
Closed