County Road Surplus
19661 Excelsior Road
Versailles, Missouri 65084
(573) 378-4201
County Road Surplus
19661 Excelsior Road
Versailles, Missouri 65084
(573) 378-4201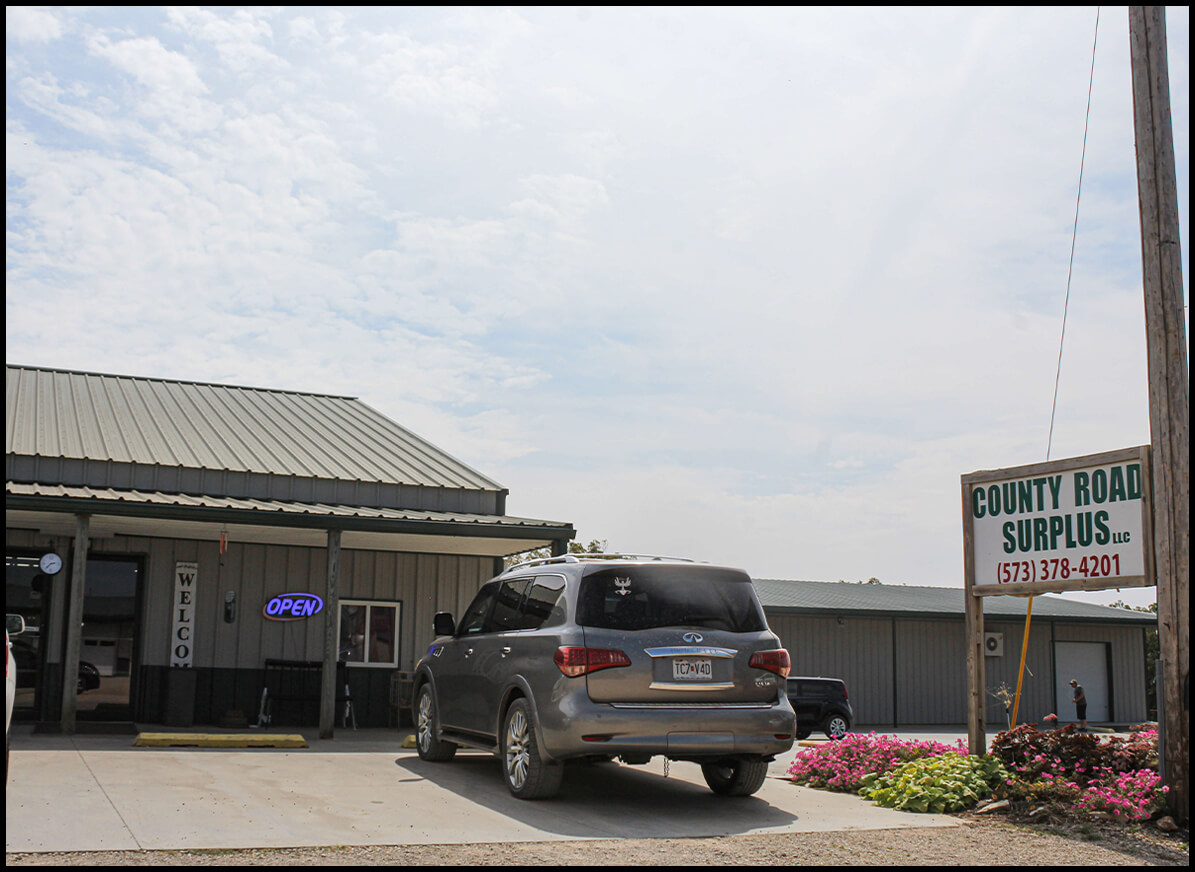 "Can't be Beat" Discounts for Home Goods & Dècor…
County Road Surplus is your one-stop shopping destination for great deals on close-outs and over-stocked items that are sold to grateful customers at significant savings off department store prices.  They feature new, name brand merchandise that is unpacked all day long, 6 days a week…so stop by often because you will find something new and different with each visit.
Join with the crowd of people who stop by on Saturday for their weekly bin extravaganza sale.
To keep the stock of merchandise "fresh and ever-changing," there is a color-coded discount system that gives an discount for purchases of items that have been on the shelf for a while.
Credit Cards accepted. No Consignments.
PLEASE NOTE…Photos in the gallery are only representative of the types of items featured in the Store at any given time…stock is constantly changing and there is no assurance that a particular item will be available when you visit.