Hardware Supplies and Polebarn Packages  From Your Local Source…
D&J Supply is a one-stop destination for complete polebarn packages, metal roofing, trusses, lumber, hardware & fasteners, and glu-lams (stress-rated engineered wood beam composed of wood laminations).
They distribute Everlast Metal Roofing & Composite Siding, Countryside Trusses, RigidPly Rafters, Moisture Shield Composite Decking, Woodsman Select Premium Vinyl Siding, Perma Column Permanent Foundations, and Owing Corning Tru Definition Duration Shingles, and DeWalt Power Tools.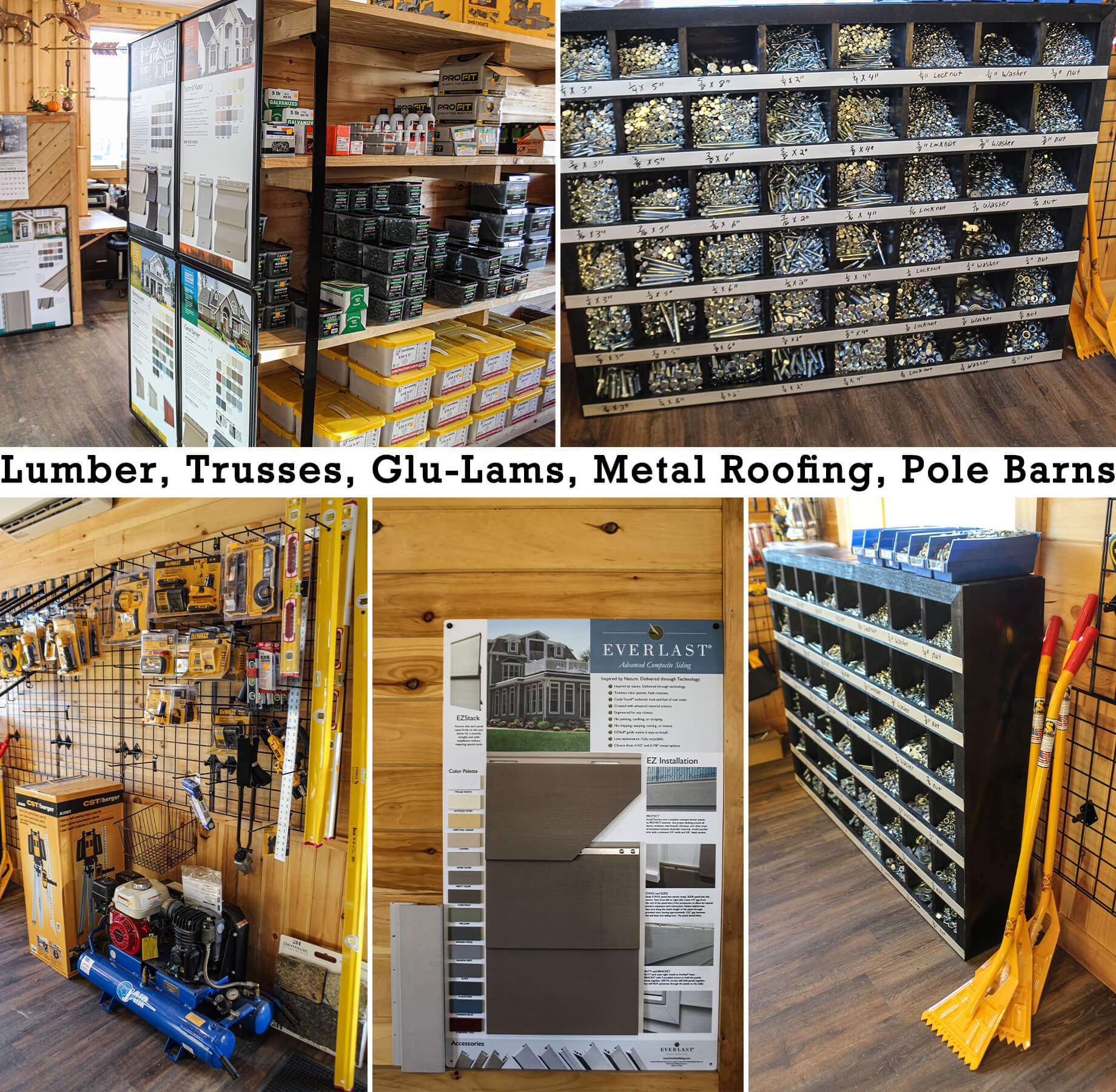 Contact Us!
Phone: (518) 705-2503
Address: 360 County Hwy 151, Saint Johnsville, NY 13452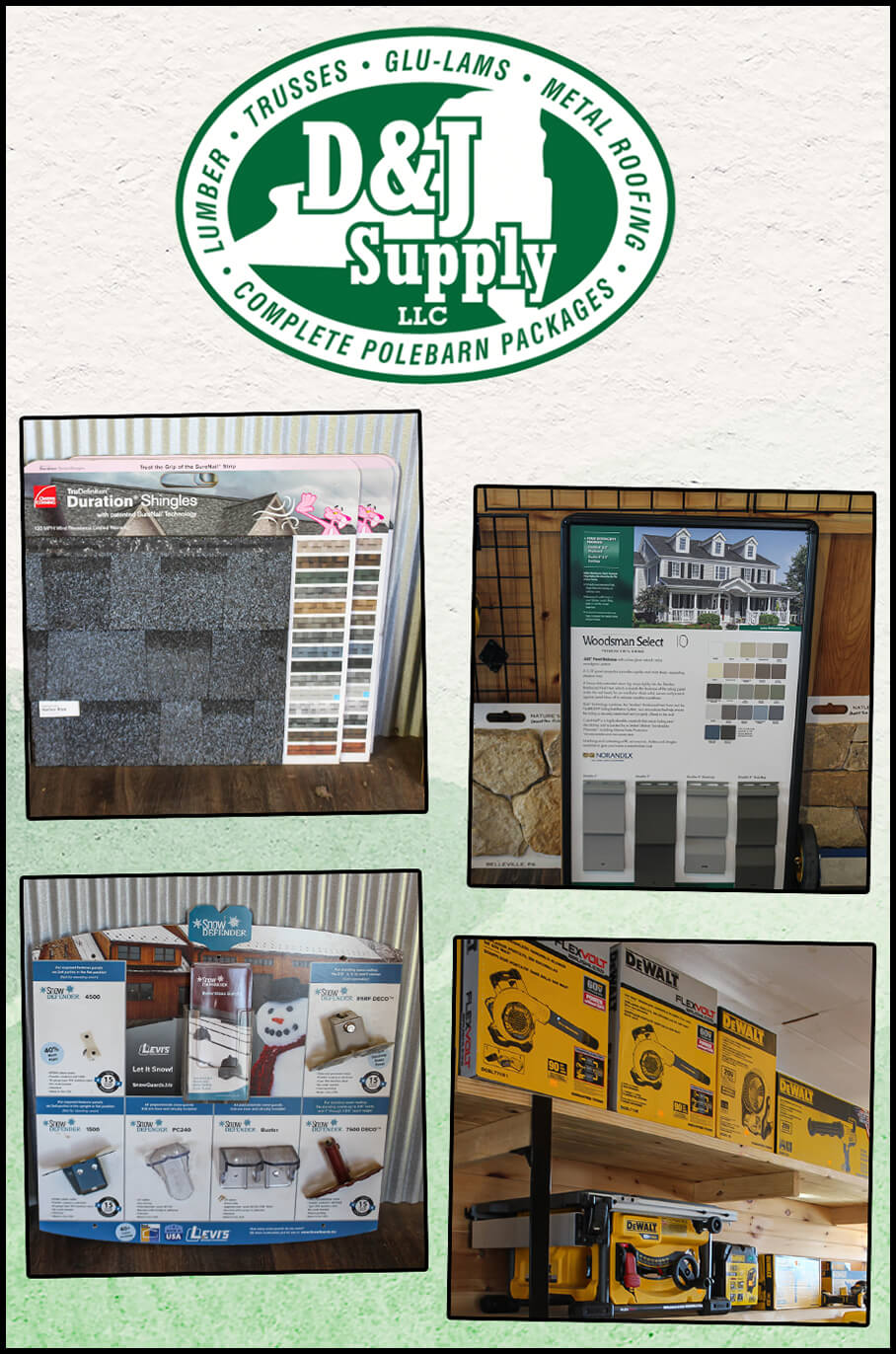 Wednesday
6:00 AM - 5:00PM
Thursday
6:00 AM - 5:00PM
Saturday
8:00 AM - 11:30 AM
Good Friday, Ascension Day, and Other Christian Holidays
Closed