Custom Butchering as Well as Retail Sold Meats…
Surrounded by Amish farmlands of Arthur, IL, Das Schlacht Haus offers custom meat processing of meats, specializing in the butchering and packaging of beef and pork. They also process sheep, goats, buffalo, and elk. In addition to processing bulk meat orders, they also offer their processed beef and pork through retail sales and by private label.
Their retail shop is open to the public and offers many fresh cuts of meats, sausages, meat sticks, seasonings, and more.
Stop by and ask their friendly & knowledgeable staff any questions you have in deciding the cuts and flavors you want.
Das Schlacht Haus specializes in dry-aged beef, a process where beef has been hung or placed on a rack to dry for several weeks, resulting in more flavorful and tender meat. They also feature grass-fed beef from Flying S Beef.  Grass-fed beef has numerous benefits to the environment, the animals, and to your health.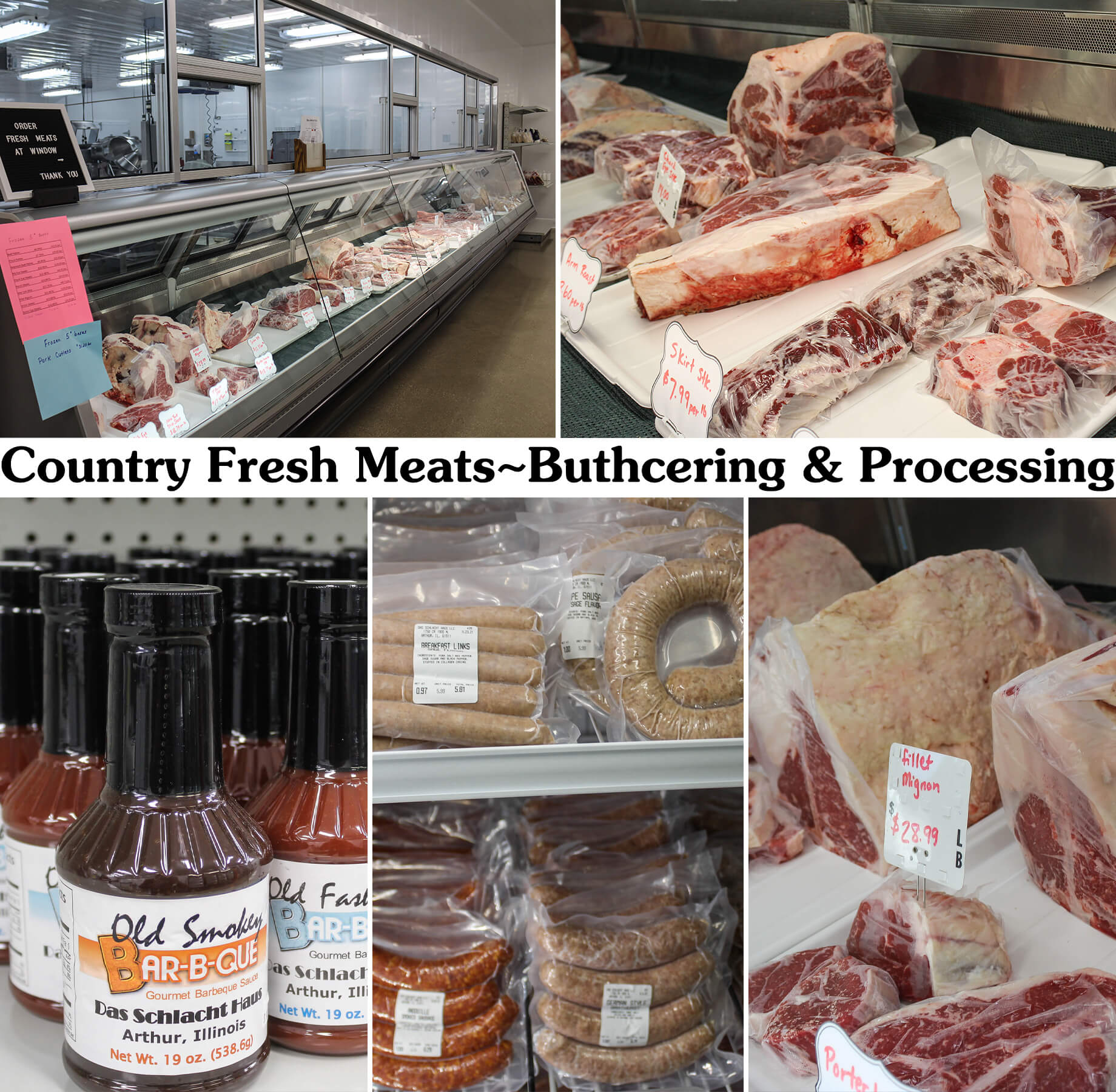 Contact Us!
Phone: (217) 543-5178
Address: 1758 East County Road 1900 North Arthur, Illinois 61911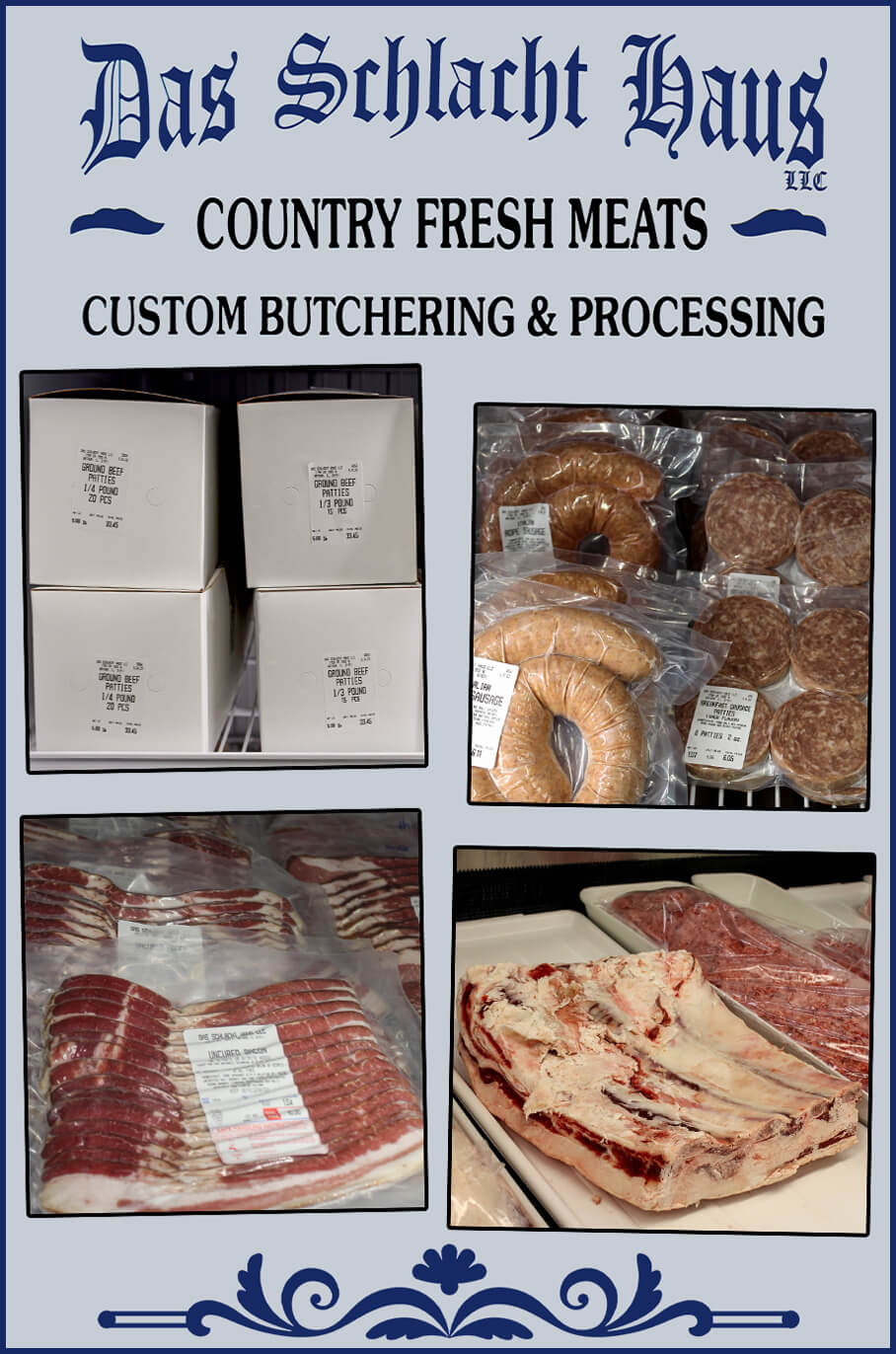 Tuesday
8:00 AM - 4:30 PM
Wednesday
8:00 AM - 4:30 PM
Thursday
8:00 AM - 4:30 PM
Saturday
8:00 AM - 11:00 PM
Good Friday, Ascension Day, and Other Christian Holidays
Closed