A True Home-Grown Market, From the Meats to the Greenhouse to the Produce…
Detwiler's Farm Market is a one-stop market destination for those who enjoy fresh and appreciate local. From in-season produce and fresh baked goods to locally raised meats & cheese and homestyle canned goods, the market fare selections at Detwiler's is extensive.
Their garden center and greenhouse offer the home owner and backyard gardener everything they need to beautify their property and grow bountiful gardens.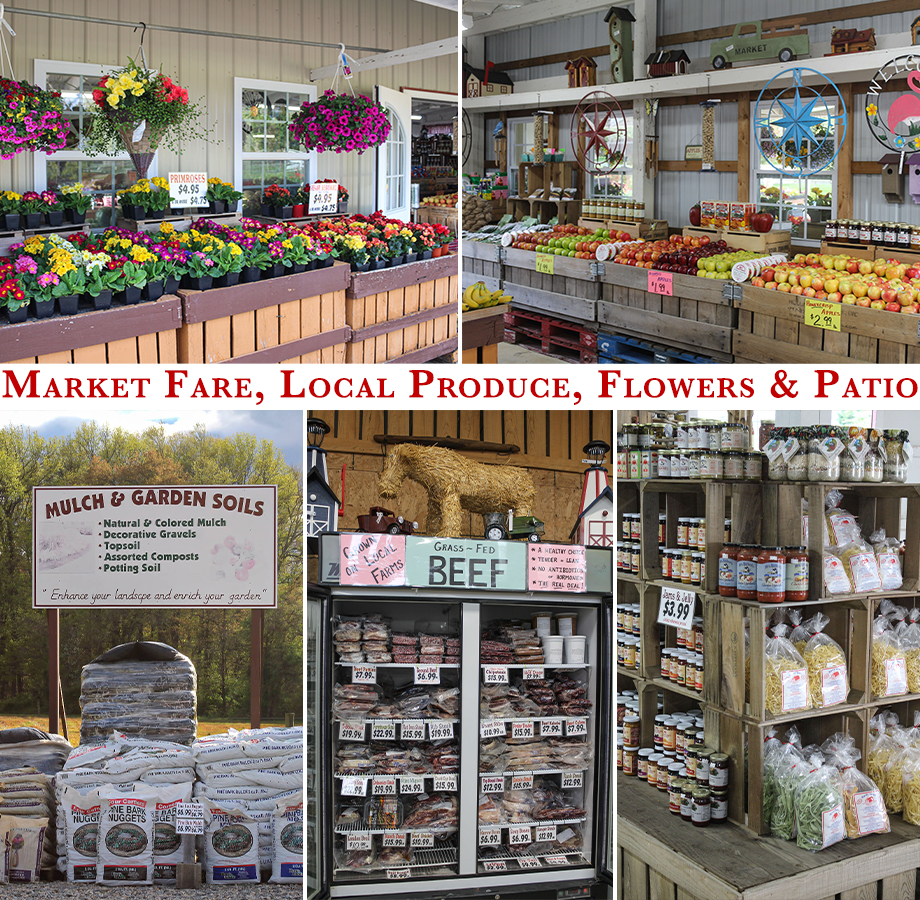 Contact Us!
Phone: (410) 392-5179
Address: 235 Locust Point Road, Elkton, MD 21921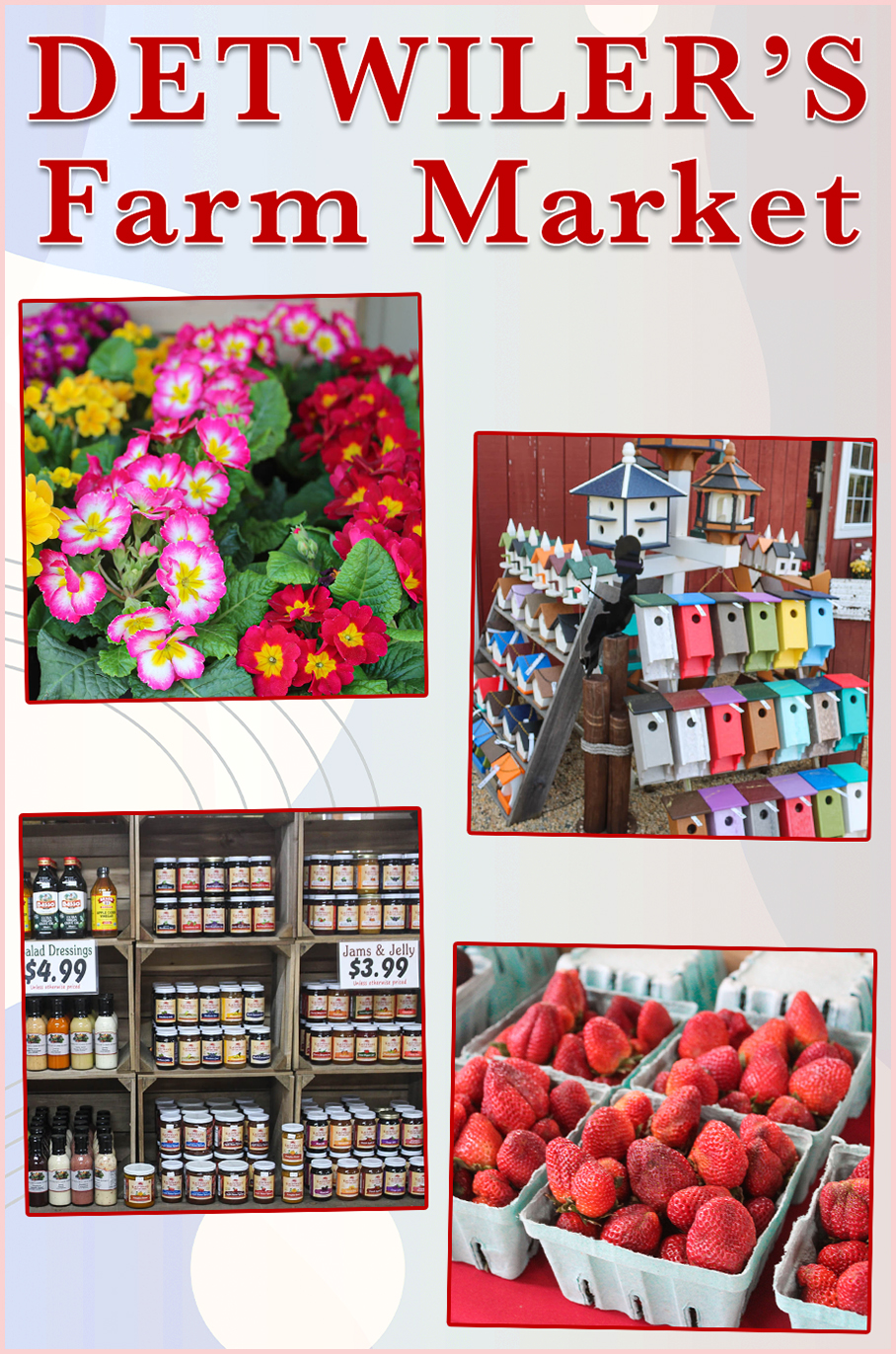 Tuesday
9:00 AM – 6:00 PM
Wednesday
9:00 AM – 6:00 PM
Thursday
9:00 AM – 6:00 PM
Saturday
9:00 AM – 6:00 PM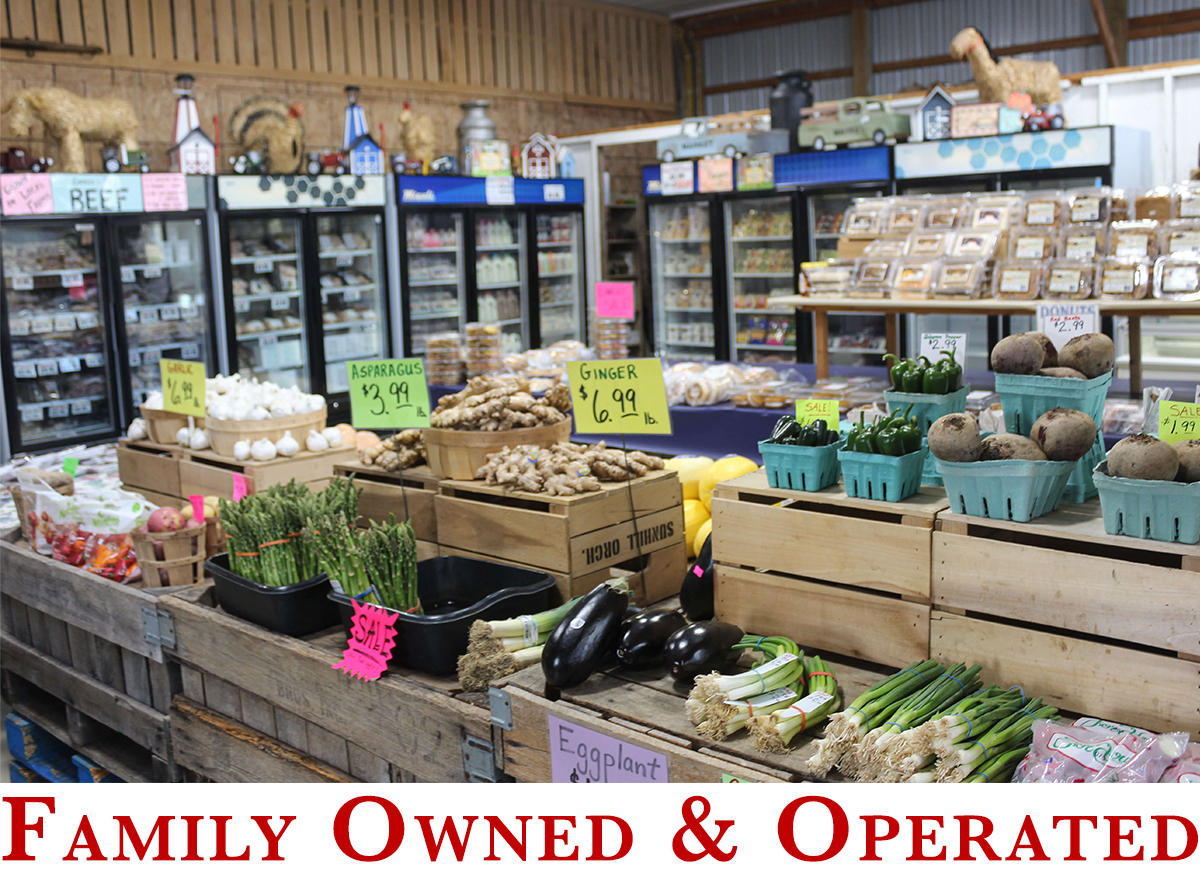 Greenhouse & Outdoor Living Gallery
Market Fare Varieties Gallery