Specializing in Pine Tack Room Cabinets & Accessories…
Featuring built-to-last durability and showcasing the natural beauty of pine wood, EK Tack Cabinets offers the best in tack room cabinets and accessories.
With years of experience as a woodworker and an unwavering passion for quality in everything he makes, Owner and Craftsman Enos King knows what is best suited for and appreciated by his equestrian loving customers.
Among the standard variety of items offered, EK Tack Cabinets features saddle &/or harness cabinets, wall cabinets, tack chests, and feed chests.
The saddle and/or harness cabinet comes in a deluxe or plain versions with shelf and closet options.  The wall cabinet comes with double doors and three shelves.  The tack chest features movable box trays.  The feed cabinets are made with 2 or 3 compartments.
In addition to the standard tack cabinets they are known for, EK Tack Cabinets also offers custom options for the tack room, as well as custom furniture creations for the home or office.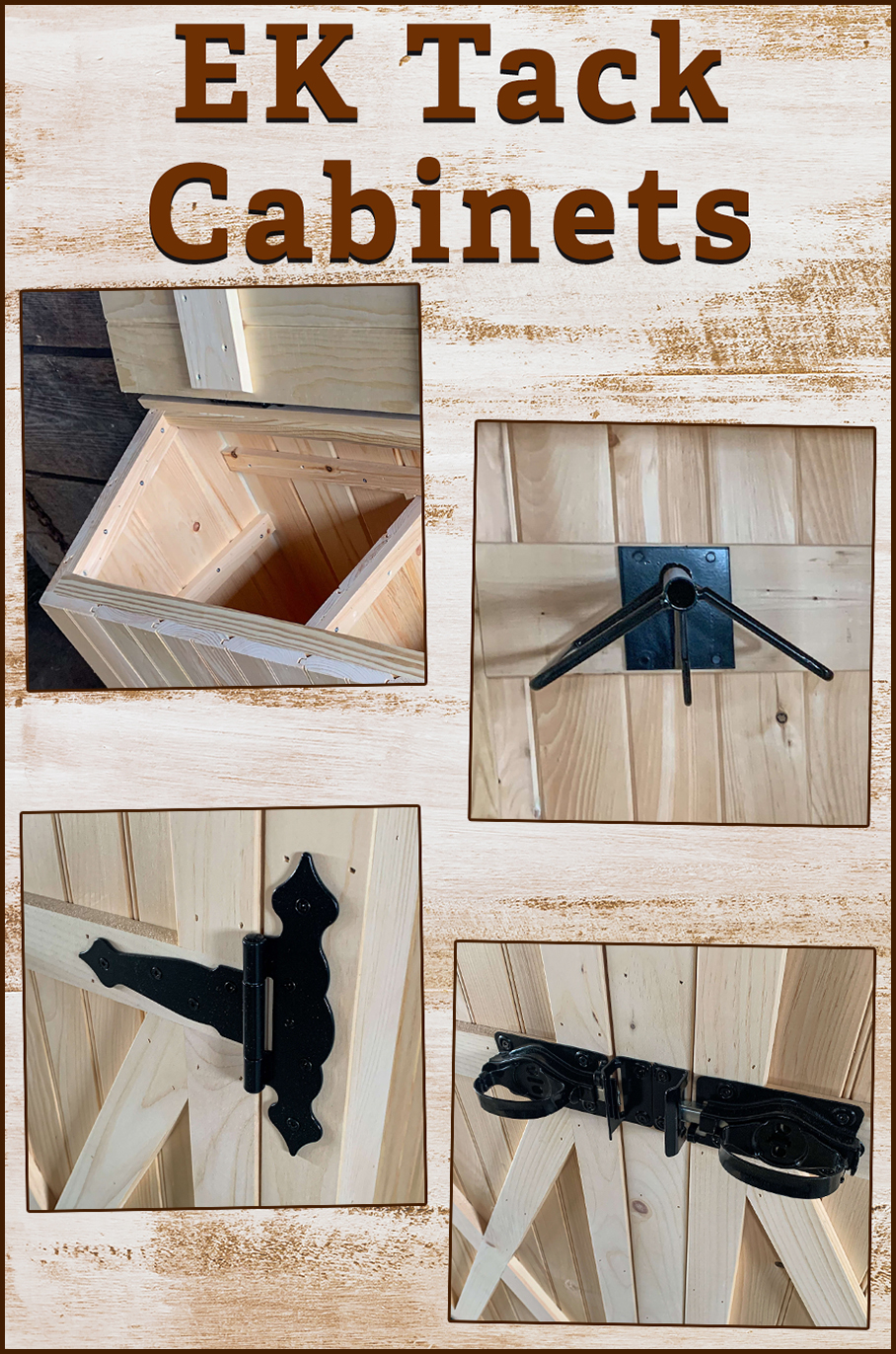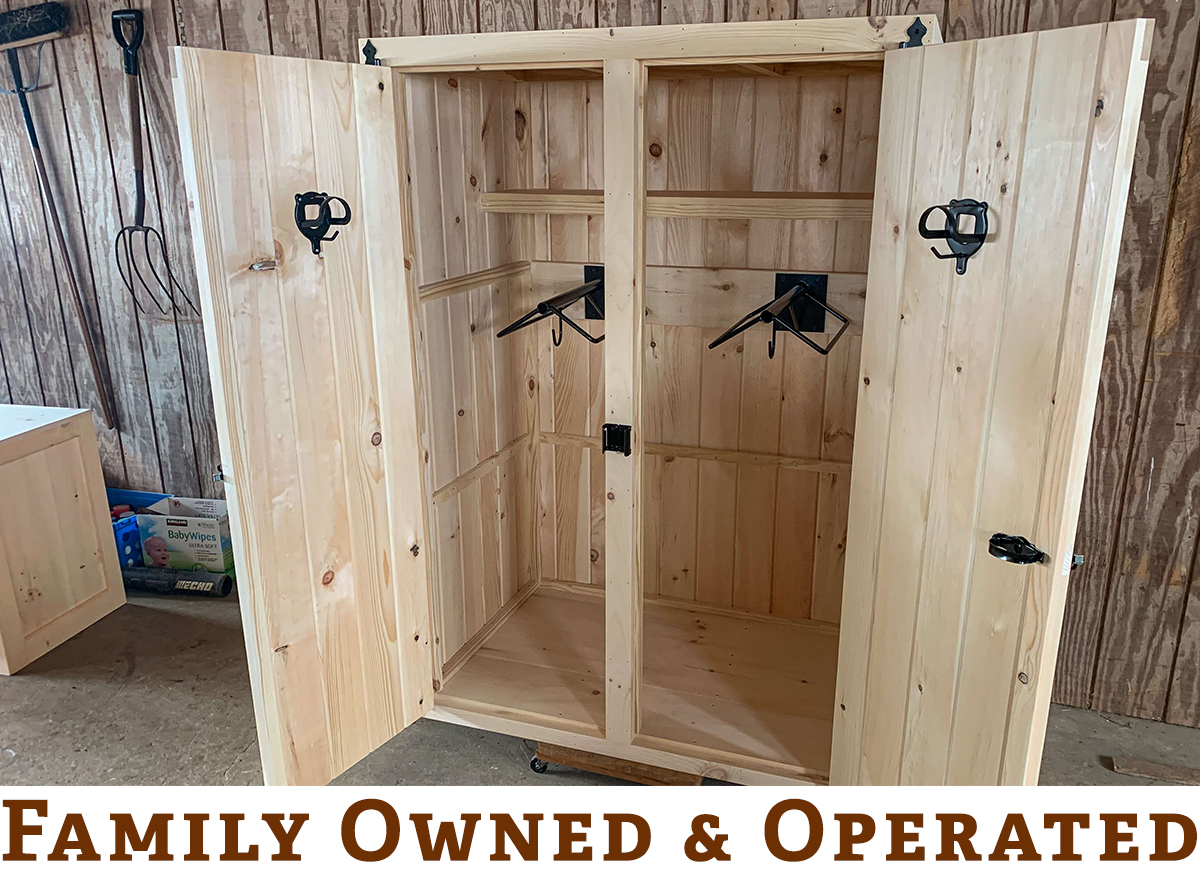 Contact Us!
Phone: (717) 208-0676
Address: 96 W Center Square Rd. Bird in Hand, PA 17505
Cabinet & Accessories Gallery