Good's Farm Market
1137 West Pulaski Highway
Elkton, MD 21921
(410) 392-9142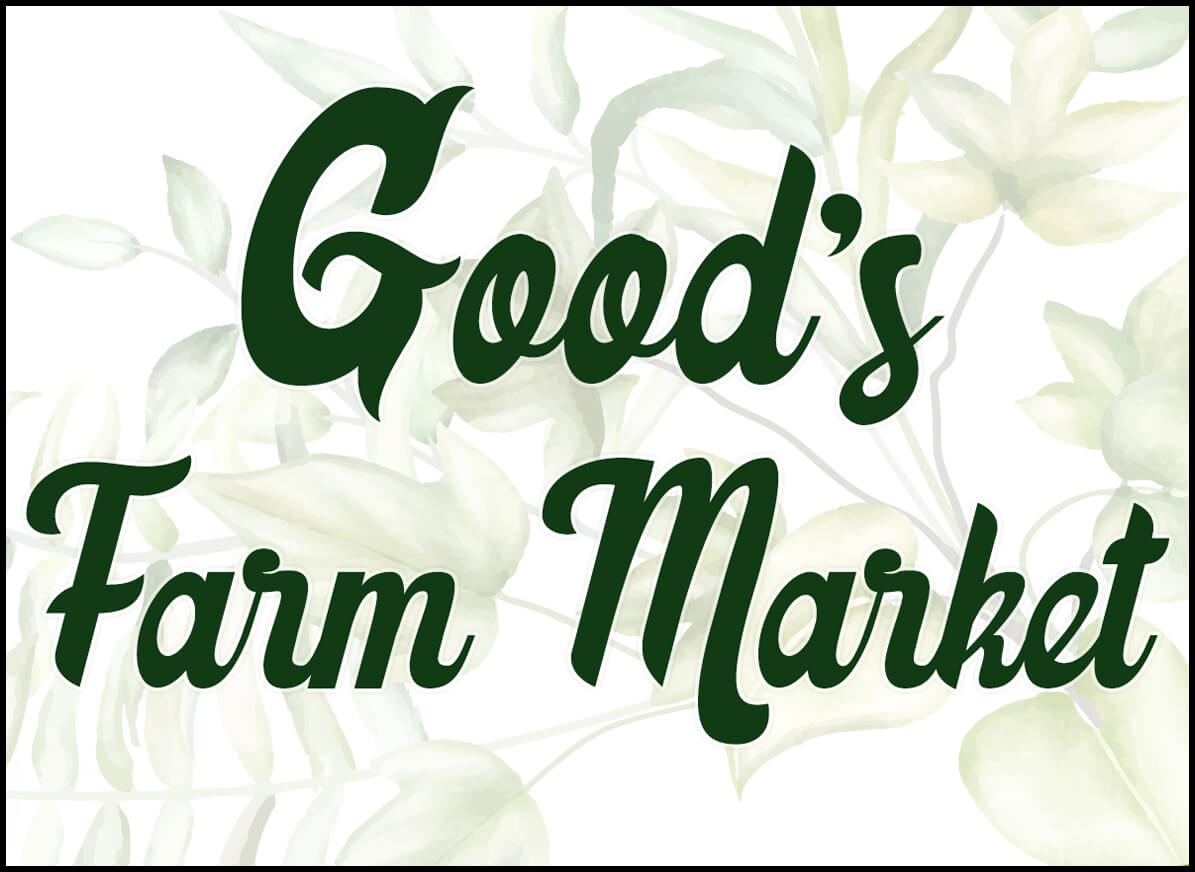 Good's Farm Market
1137 W. Pulaski Hwy
Elkton, MD 21921
(410) 392-9142
Featuring Homegrown Produced and Savored Baked Goods Enjoyed by Many…
Well known and much appreciated for their amazing tomatoes, fresh sweet corn and much more, Good's Farm Market of Elkton offers a full line of local homegrown fruit and vegetables in season.
Favorite bakery items available every Friday morning include like Sticky Buns, Angel Food Cakes, and Whoopie Pies.
Stop by and enjoy the friendly service of your local, family owned market!
Open Monday – Saturday from the end of April to sometime in November.