The Crew You can Trust with Everything from Metal Fabricating to Repairs…
Located in Mifflinburg, PA, J.D. Welding & Sandblasting is a one-stop destination for welding, repairs, and custom fabrication for industrial, commercial, and agricultural customers who travel from Union County and surrounding regions.
The team of skilled workers  at J.D. Welding have many years of specialized training and proven experience.  Together, they offer Iron Fabrication, Metal Fabrication, Metalwork Repair, Metalworking, Sheet Metal Fabrication and Steel Fabrication.
J.D. and his team also offer mobile welding services for on-location repairs.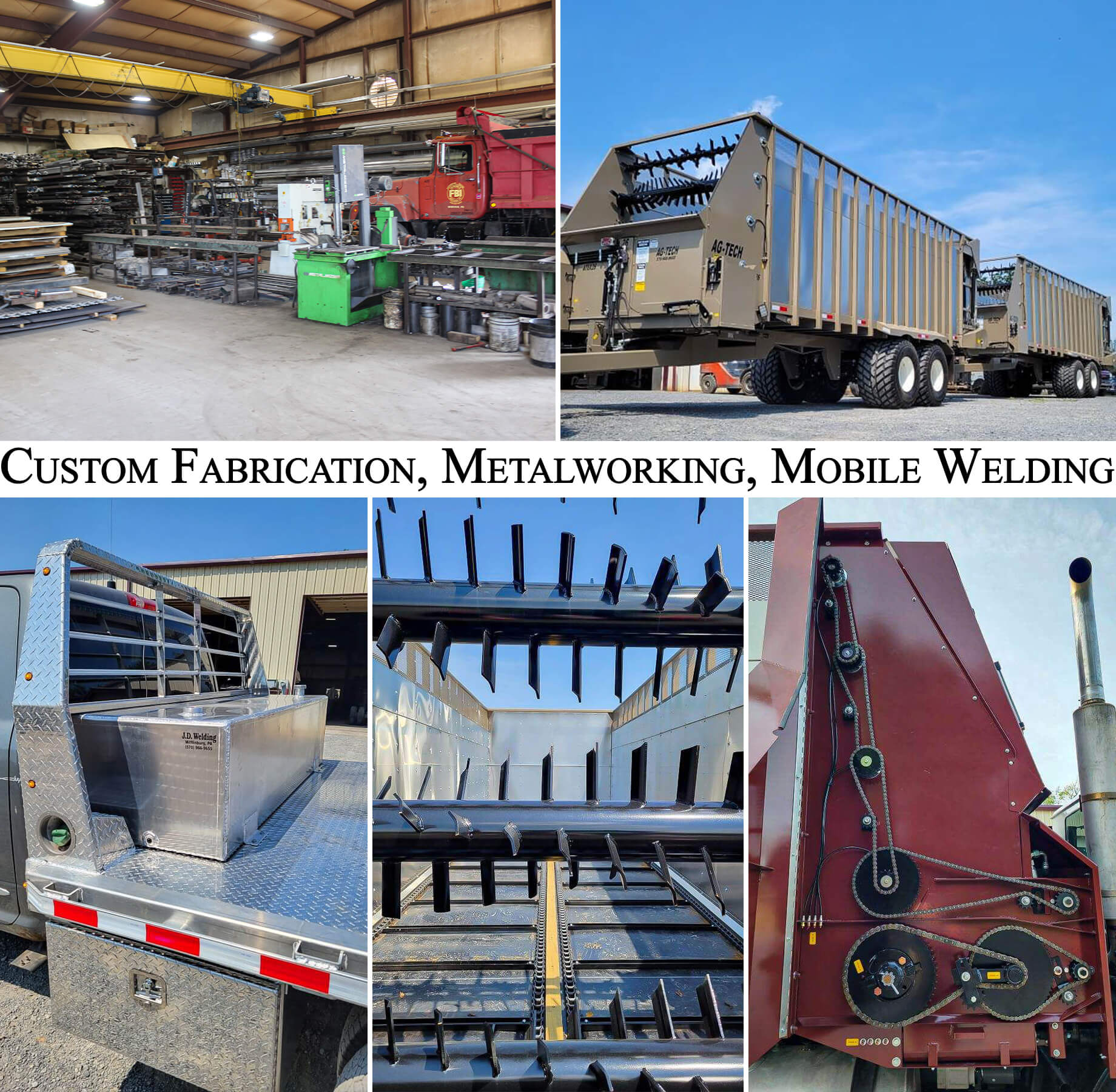 Contact Us!
Phone: (570) 966-9655
Address: 2220 Strickler Road, Mifflinburg, PA 17844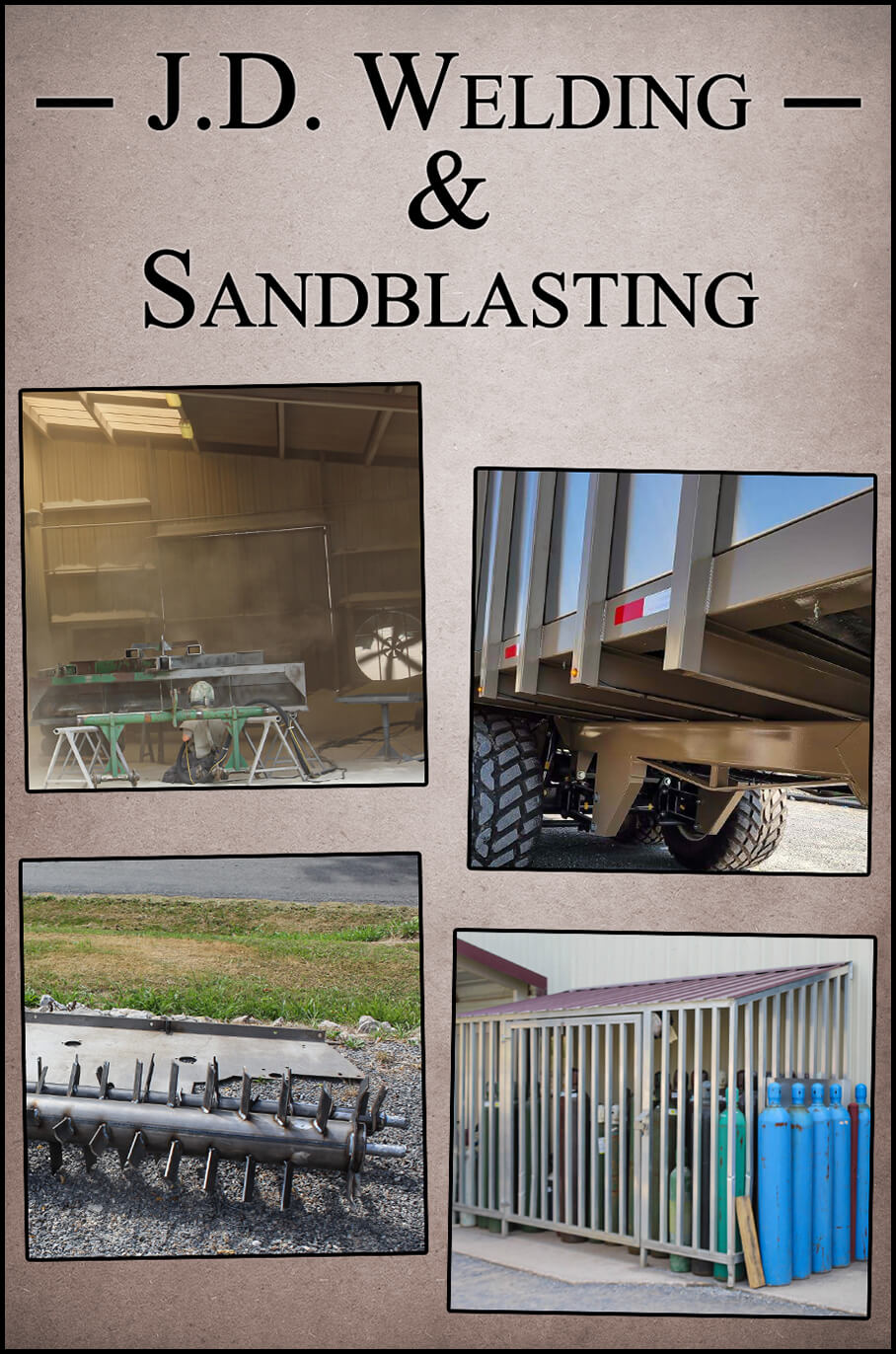 Tuesday
7:00 AM - 5:00 PM
Wednesday
7:00 AM - 5:00 PM
Thursday
7:00 AM - 5:00 PM
Good Friday, Ascension Day, and Other Christian Holidays
Closed