​Joplin Truss North
525 State Hwy 96
Sarcoxie, MO 64862
(417) 246-5215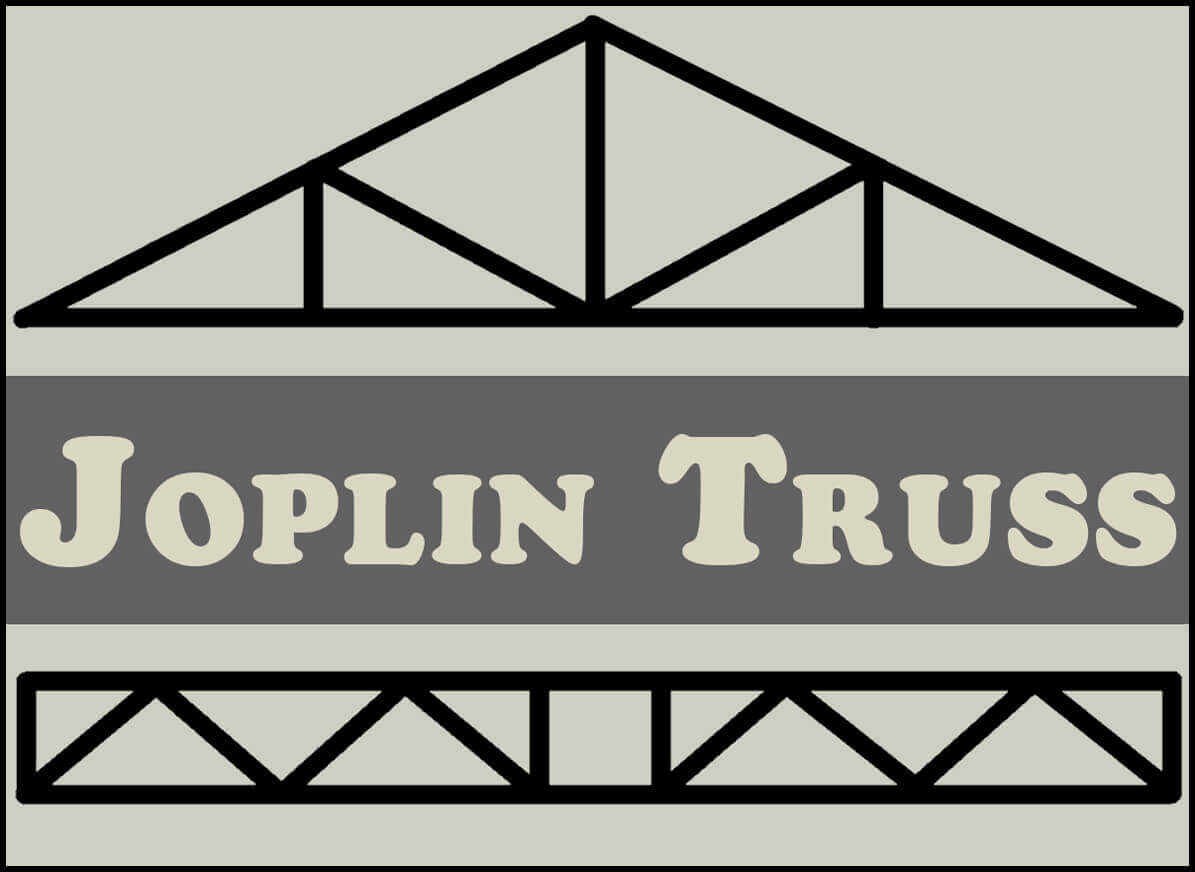 Joplin Truss North
525 State Hwy 96
Sarcoxie, MO 64862
(417) 246-5215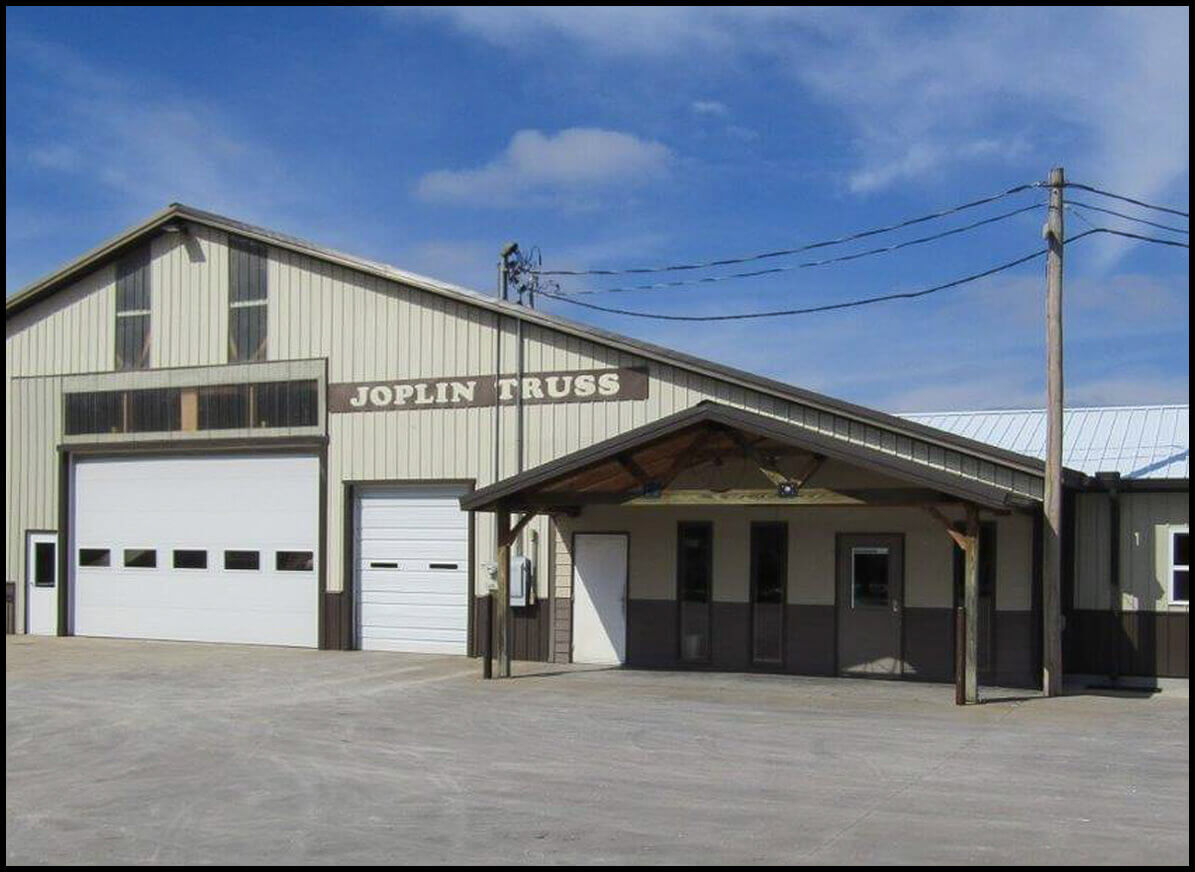 For Custom-made Truss & Building Products, they've got you covered.
Established in 1985, Joplin Truss North is a family-owned business, located along 96 highway, just east of Avilla.  They are here to serve the building industry in Jasper County, Lawrence County, and the surrounding regions in Southwestern MO and Southeastern KS.  They make completing your building project easier and more enjoyable! 
Joplin Truss North provides trusses in lengths up to 80′.  They have a complete line of structural lumber, plywood, I-joists, LVL's, fasteners, hangers, and more.  The level of care and commitment to their valued customers is shown by the quality of their products and the service they offer. Prompt, reliable service is their goal!
 Joplin Truss North is devoted to meeting the needs of their customers!  They believe those needs are best met by maintaining relationships with honesty, open communication, and mutual satisfaction.  They aim to treat their customers like they would like to be treated.    
-I Corinthians 3:11