Your Source for Quality Footwear and Equestrian Essentials…
Located in the rural PA Dutch countryside of Berks County, Leid Shoes & Saddlery is a well known and much appreciated local source for footwear sales, leathercraft repairs, and equine supplies.  In addition to serving members of the surrounding plain community, this hidden gem is a one-stop destination for everyone who appreciates high-quality products at reasonable prices.
Leid Shoe & Saddlery sells only the highest in quality at below normal prices.  Among the wide selection of available brands, they sell Wolverine, Ariat, Red Wing, Chippewa, Rocky, Georgia, Double-H, Smoky Mountain, and All-Purpose Muck Boots.  They also offer a variety of pull-over rubbers and boots, along with protective products that include mink oil, bee's wax, shoe polish, and insoles.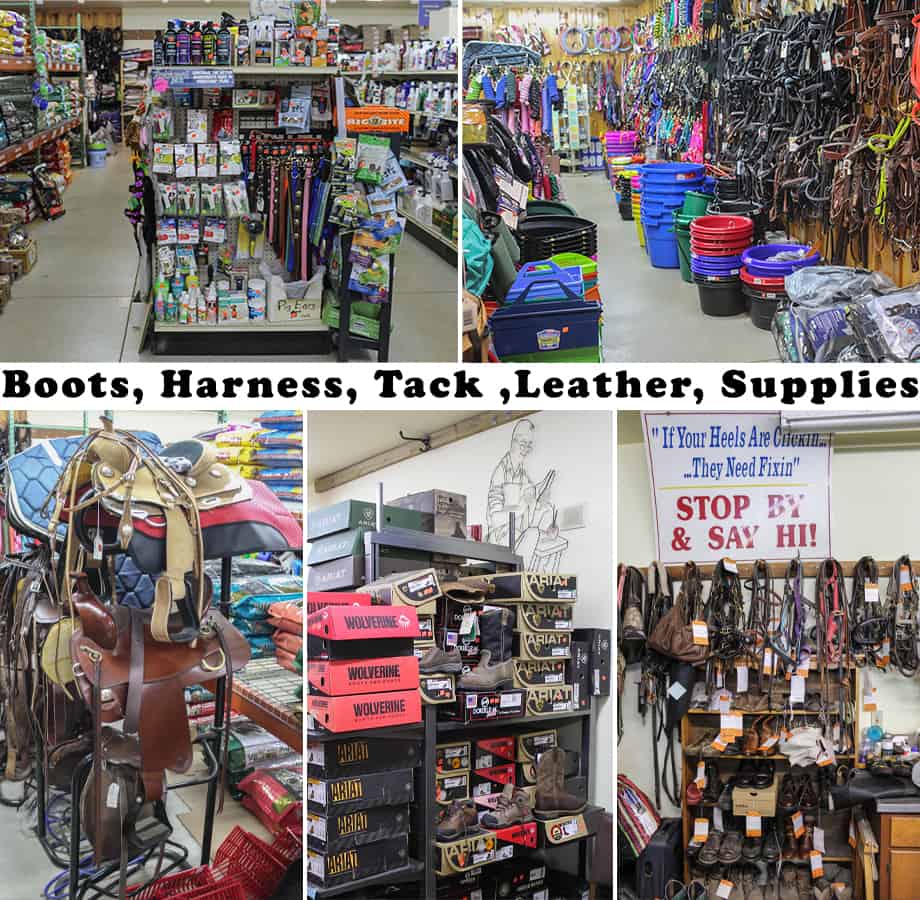 Contact Us!
Phone: (610) 682-0200
Address: 700 Kohler Road Kutztown, PA 19530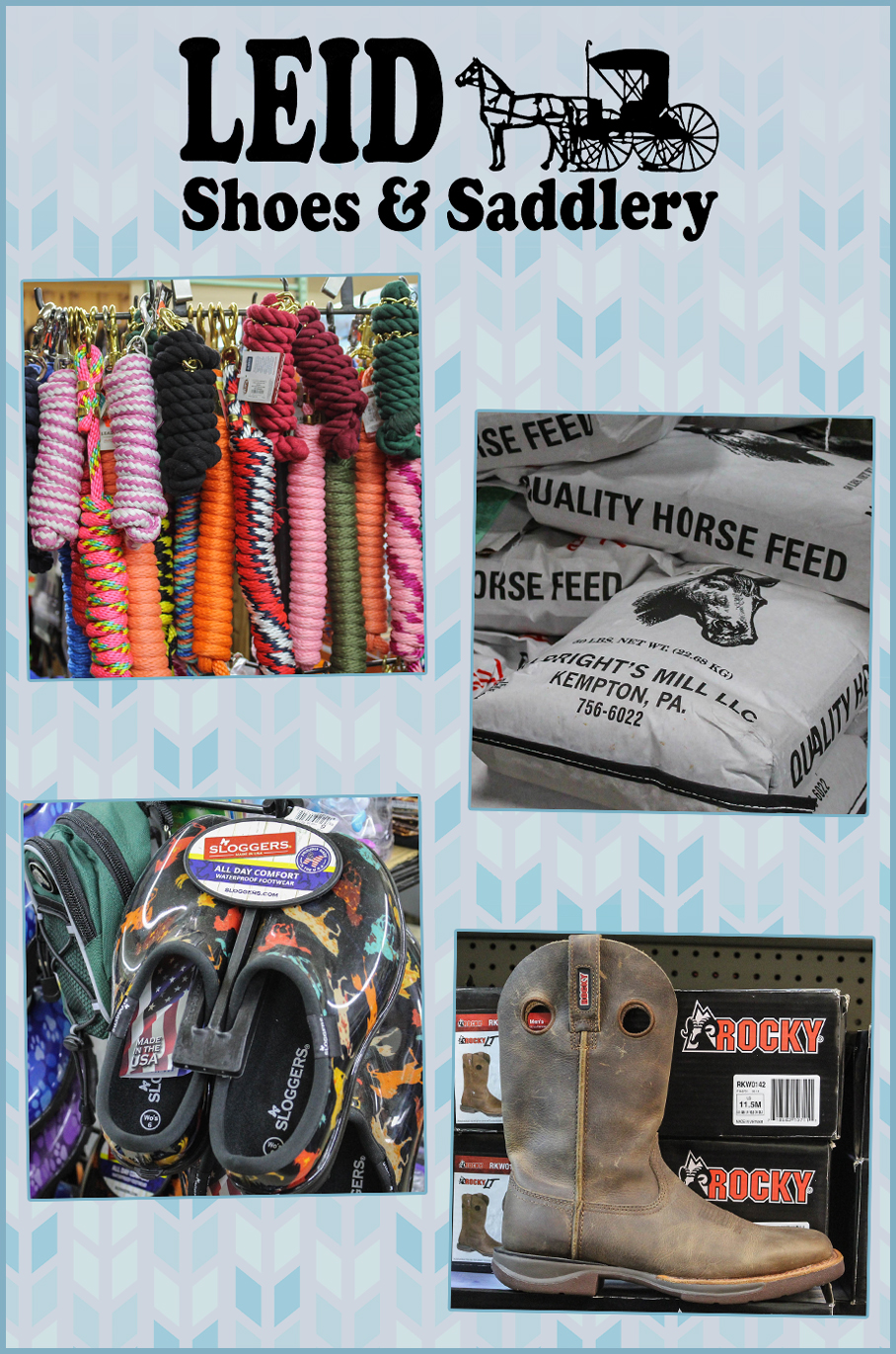 Wednesday
8:00 AM - 7:00PM
Thursday
8:00 AM - 7:00PM
Saturday
8:00 AM - 5:00 PM
Good Friday, Ascension Day, and Other Christian Holidays
Closed