Top of the Line in Farrier Products and Services…
Located in Clark County, WI, Martin's Farrier Supplies is a one-stop shop for all your farrier and equestrian needs. We feature items ranging from farrier supplies, horse shoeing supplies, equestrian health, harness and tack, saddles, footwear, and more.
We also service our customers by placing individual orders to meet your needs necessary.
We are family owned and operated, which means you are always speaking to someone who is commited to ensuring you leave our store with everything your horse needs to be healthy and perform as well as they can.
Additionally, we are committed to providing a full line of quality products for our customers and community.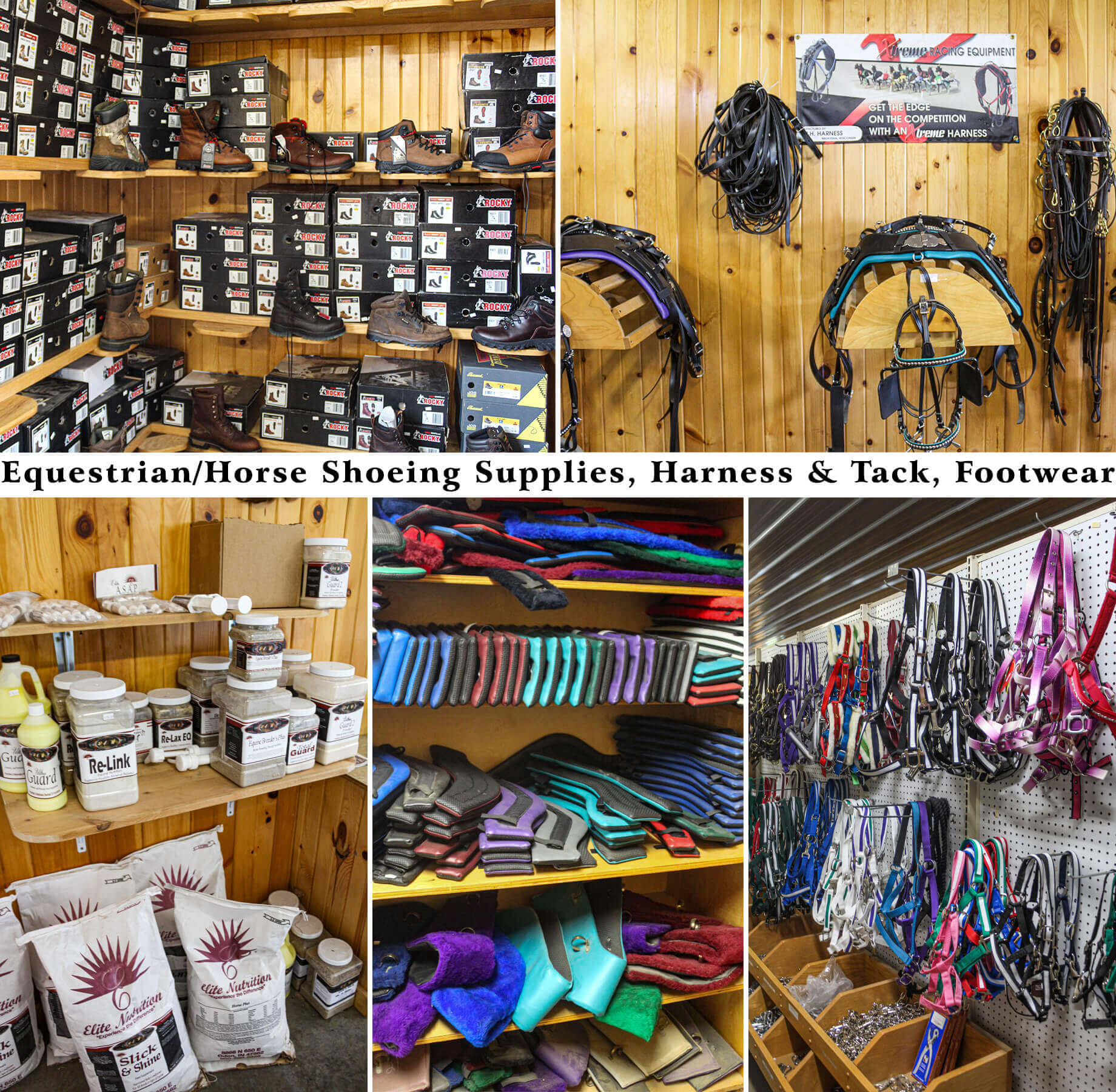 Contact Us!
Phone: (715) 773-2657
Address: w7464 Pine Rd, Thorp, WI 54771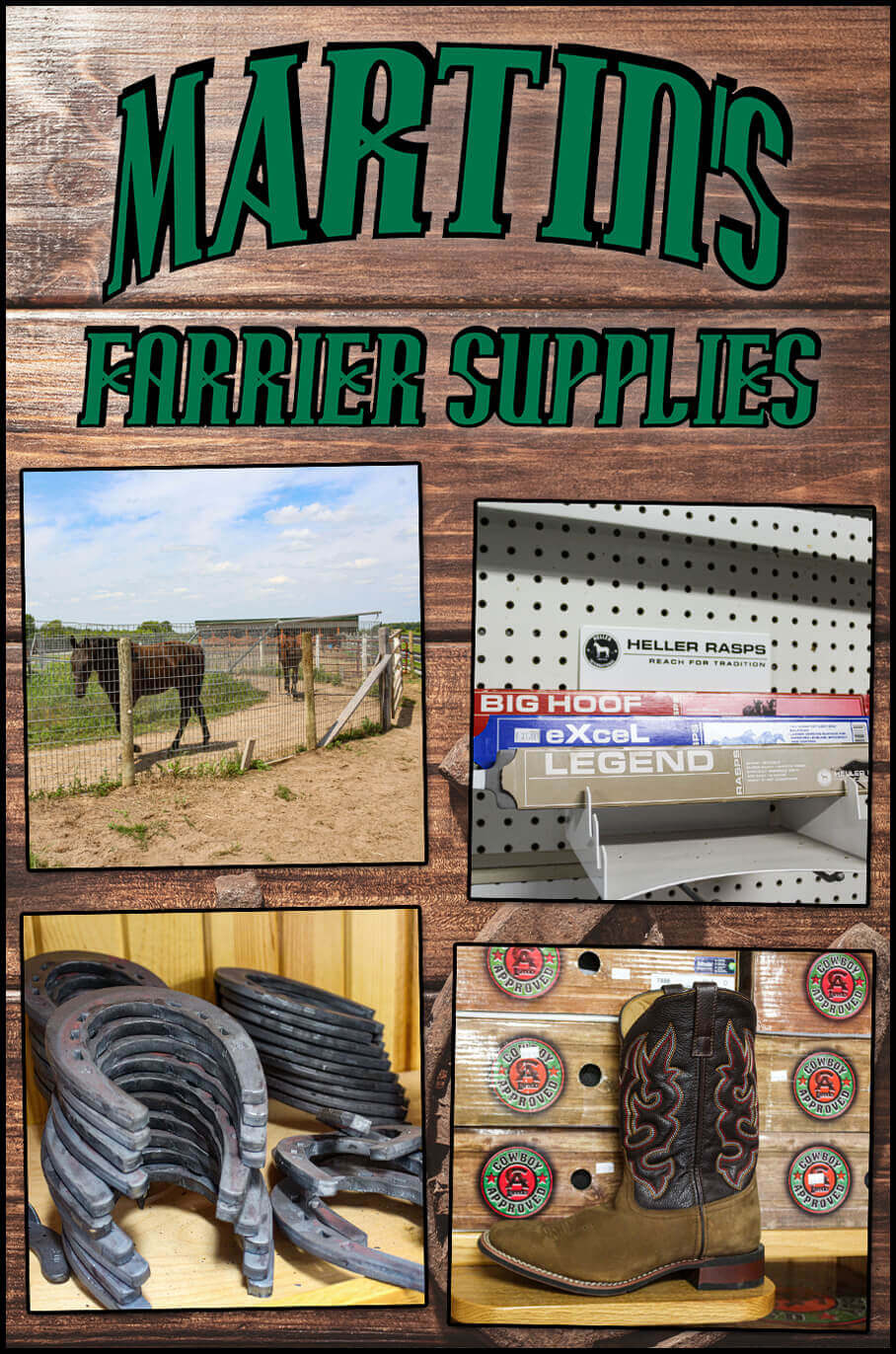 Tuesday
7:00 AM - 6:00 PM
Wednesday
7:00 AM - 6:00 PM
Thursday
7:00 AM - 6:00 PM
Saturday
8:00 AM - 12:00 PM
Good Friday, Ascension Day, and Other Christian Holidays
Closed