A True Variety Store Offering Everything from Canning Essentials to Handcrafted Furniture…
With an invitation to stop by soon, Meadow Ridge Variety Store and Woodcrafts welcomes those who are appreciate the selections of a genuine country store and value the quality of handcrafted furniture & accessories.
Surrounded by Amish farmsteads in Charlotte, MI, this hidden gem features a large selection of household goods, ranging from cooking and canning essentials to cleaning, organizing, and storage supplies.  For those who sew, quilt, or create crafts…you will find an extensive collection of quality fabrics, crafting accessories, and sewing notions.
When it comes to family fun activities and quality reading materials, Meadow Ridge Variety carries a nice selection of games and books for all ages.  They are also your shopping destination for meaningful gifts, home accent & living space accessories, poly outdoor furniture, and handcrafted furniture that can be custom-ordered,
Whether you are shopping for yourself or buying gifts for friends, you will find furniture and a variety of other merchandise that is attractive and built-to-last, including Rhythm brand clocks.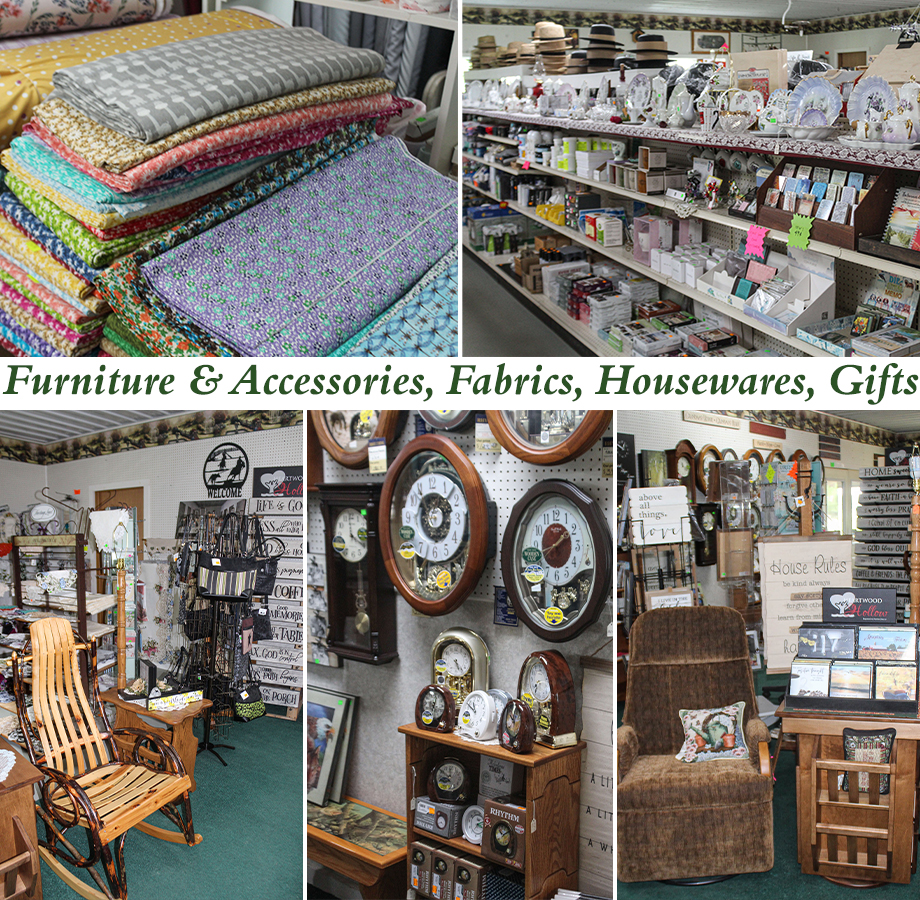 Contact Us!
Phone: (517) 543-8680
Address: 1705 N Ainger Rd, Charlotte, MI 48813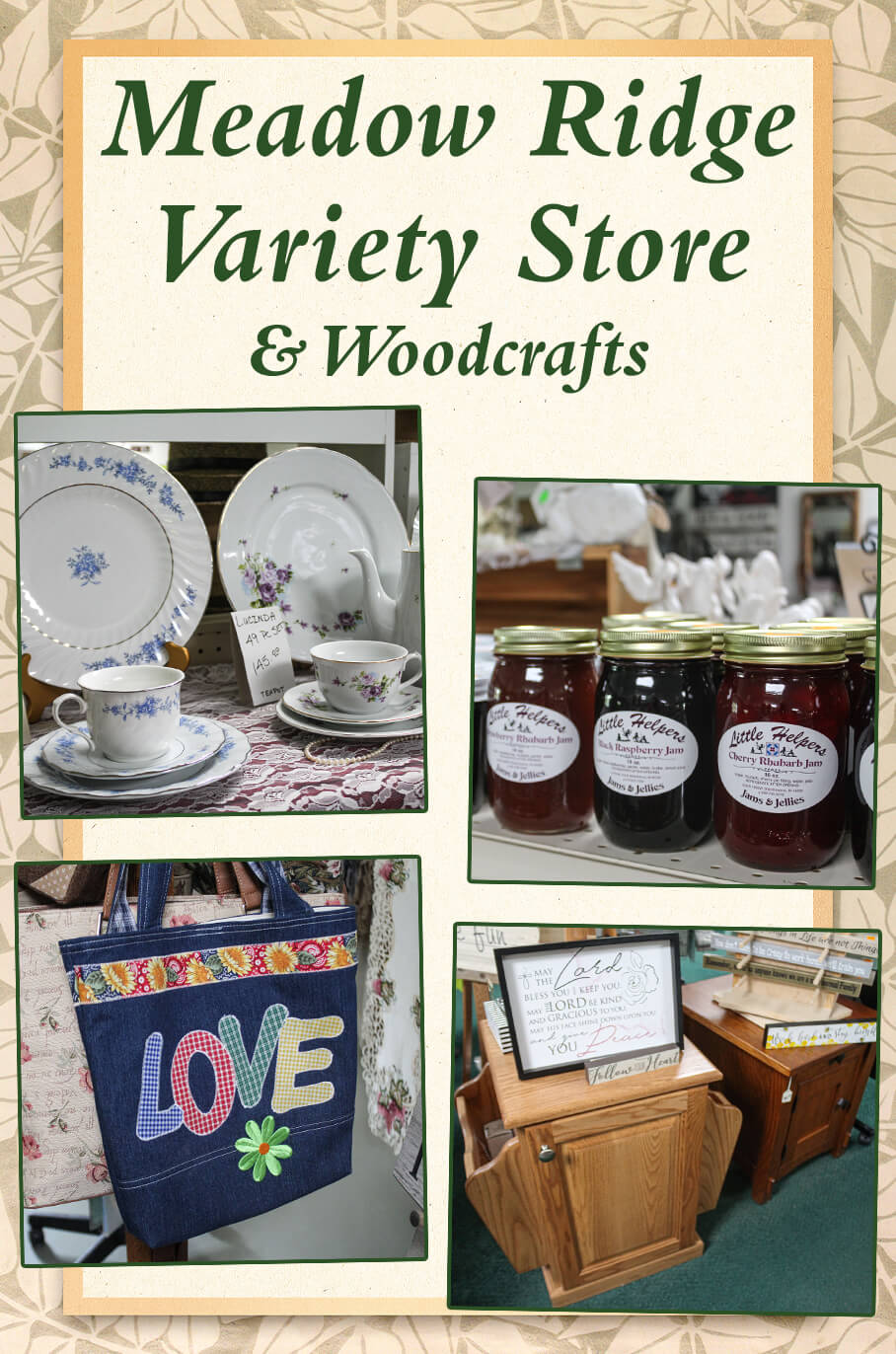 Tuesday
8:30 AM - 5:00 PM
Wednesday
8:30 AM - 5:00 PM
Thursday
8:30 AM - 5:00 PM
Saturday
8:30 AM - 5:00 PM
Good Friday, Ascension Day, and Other Christian Holidays
Closed