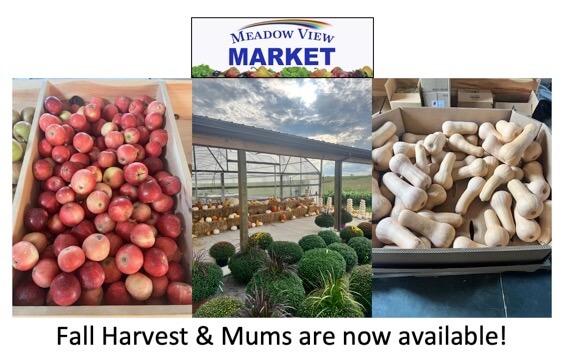 Fresh and Quality Market Fare Year Round…
Located in Pembroke KY, Meadow View Market opened its doors in Spring of 2023, ready to the communities of Christian County and surrounding regions in both Kentucky and neighboring Clarksville and Montgomery County, Tennessee.
During the spring season, Meadow View has a fully stocked greenhouse, filled with all variety of hanging baskets, potted arrangement, annuals & perennials, vegetable plants, and much more.
Beginning with early spring varieties of asparagus and strawberries, Meadow View features a full selection of seasonal local fruits and vegetables that include homegrown sweet corn, beans, melons, and much more.
Throughout the year, the Market carries homestyle preserves, canned goods, and baked goods on Friday and Saturday.  Additionally, Meadow View is fully stocked with footwear for the entire family, including quality work boots and athletic shoes.  Featured name brands include Dry Shod, Rocky, Propét, RHINO, and more.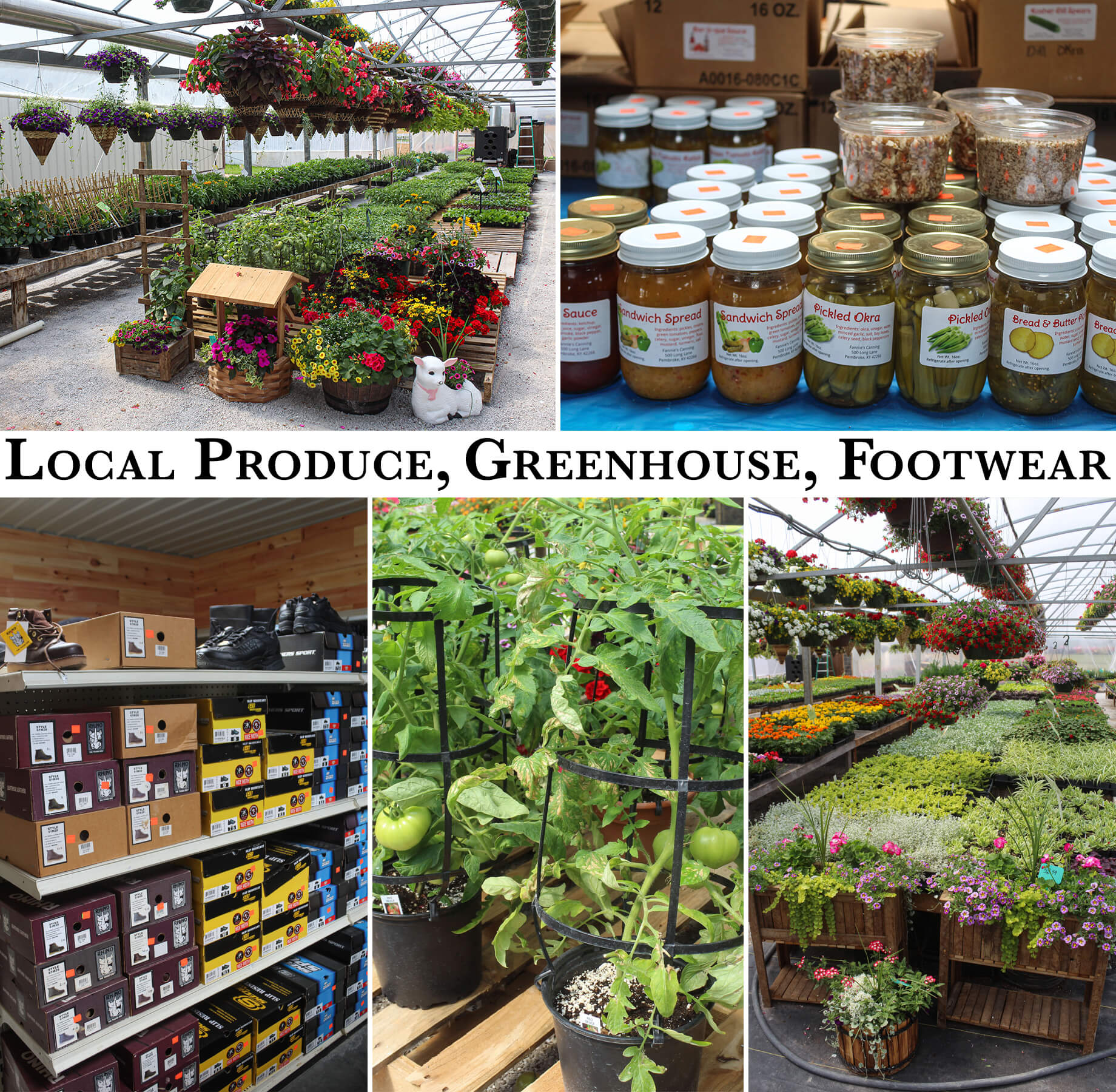 Contact Us!
Phone: (270) 475-2663
Address: 500 Long Ln, Pembroke, KY 42266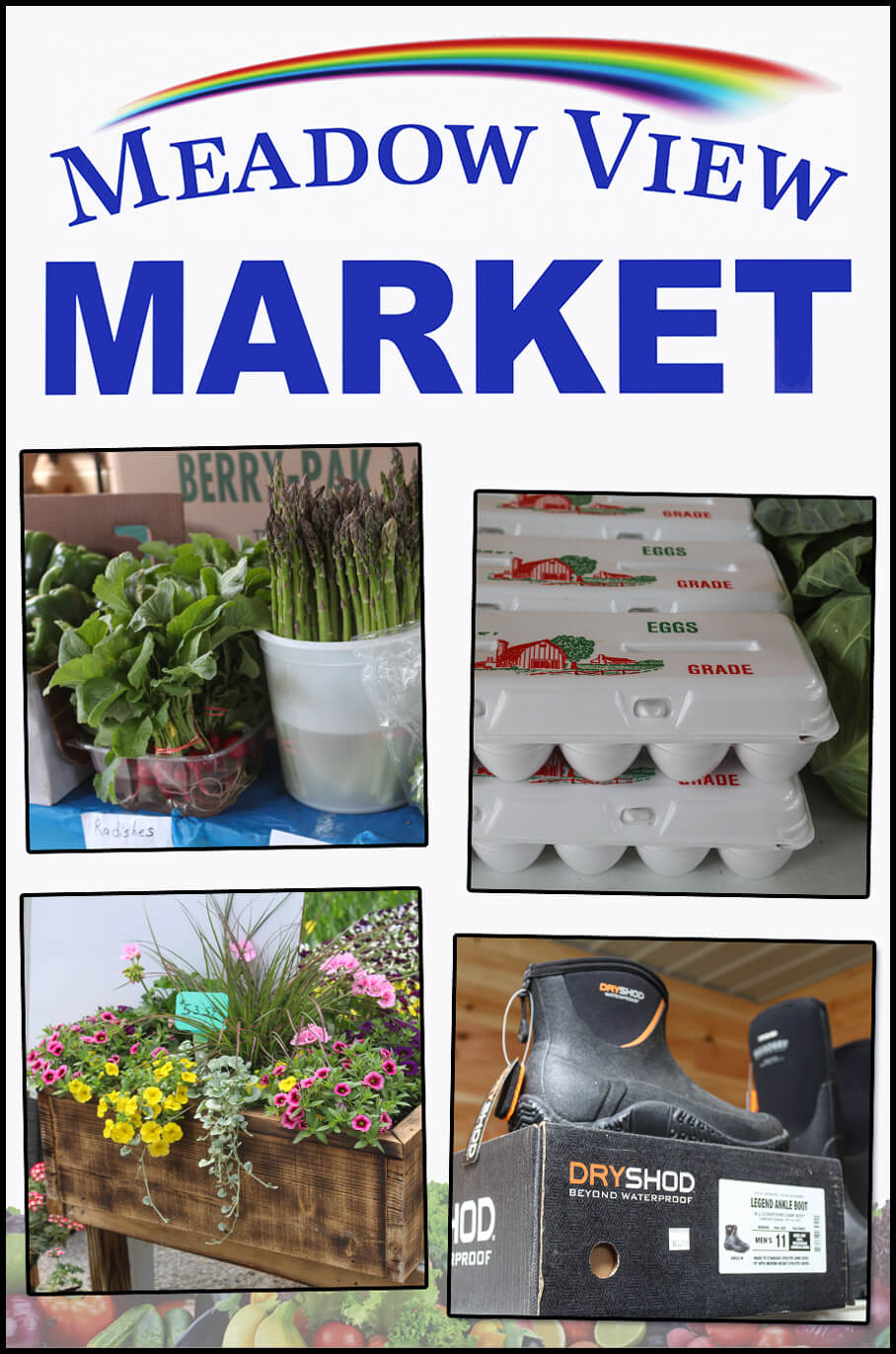 Tuesday
7:00 AM - 5:00 PM
Wednesday
7:00 AM - 5:00 PM
Thursday
7:00 AM - 5:00 PM
Saturday
8:00 AM - 5:00 PM
Good Friday, Ascension Day, and Other Christian Holidays
Closed