Traditional Cheese Making Done Right…
We are a family-owned coop located about 30 miles east of Cleveland. The co-op was started back in 1956. There are 90 Co-op members, 98% of whom are Amish. Most of our milk comes in 10 gallon cans.  All of our cheese is natural, made from milk from cows that are not treated with BST hormone.  We are a USDA approved plant.
Our cheese is made by the traditional method in vats. Making each vat individually ensures a quality product for our customers.
We make Mild Cheddar, Monterrey Jack, Marble, Pepper Jack, Farmer's, Brick, and our famous Marble Pepper jack.  Our newest products consist of Colby, Co- Jack, and pepper Jack Longhorn. Our cheese is shipped from Wisconsin to New Jersey and from Canada to Florida.
Visit our retail store and help yourself to free cheese samples. Watch cheese being made through the big windows and ask for a tour.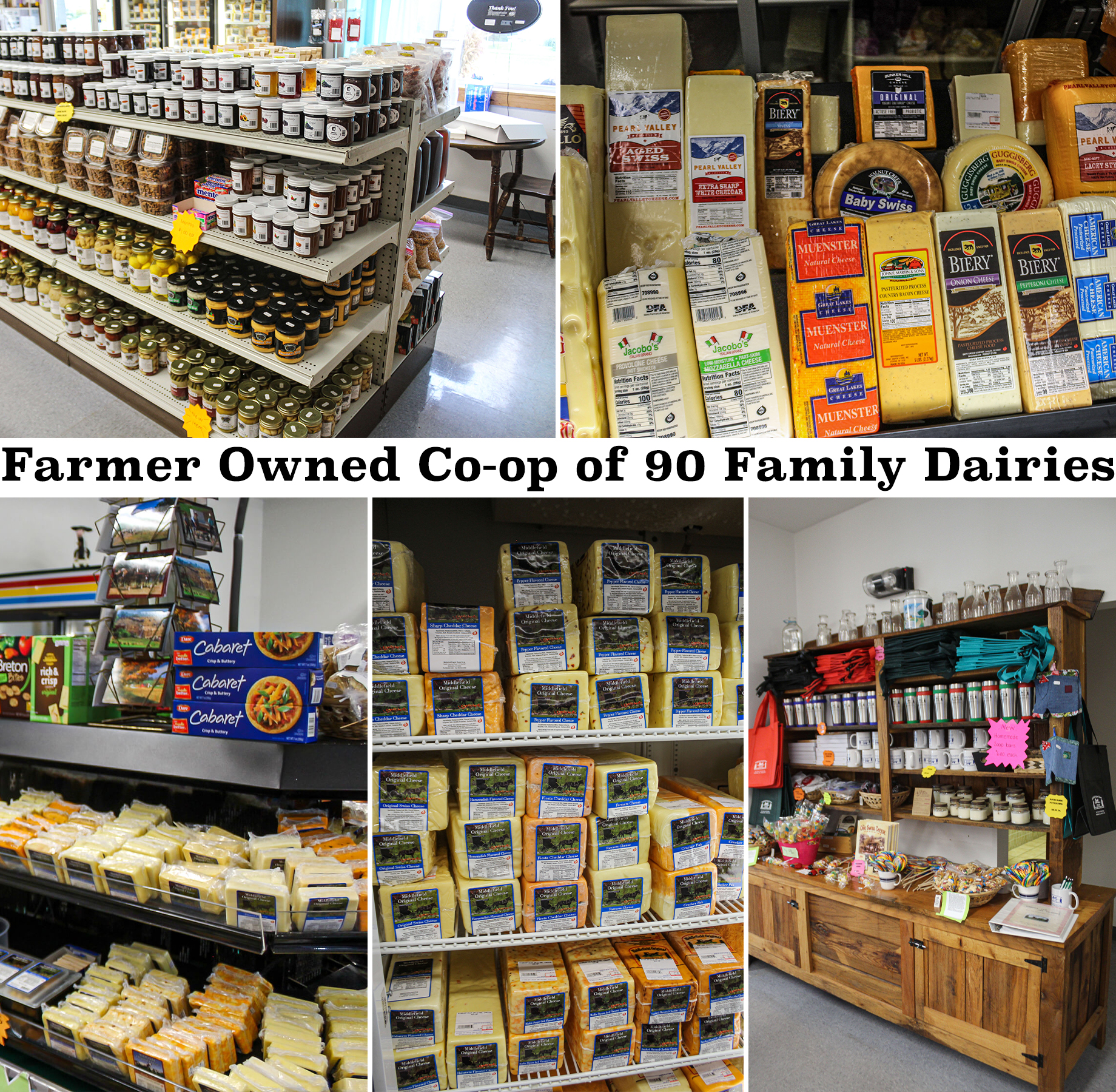 Contact Us!
Phone: (440) 632-5567
Address: 16942 Kinsman Road Middlefield, Ohio 44062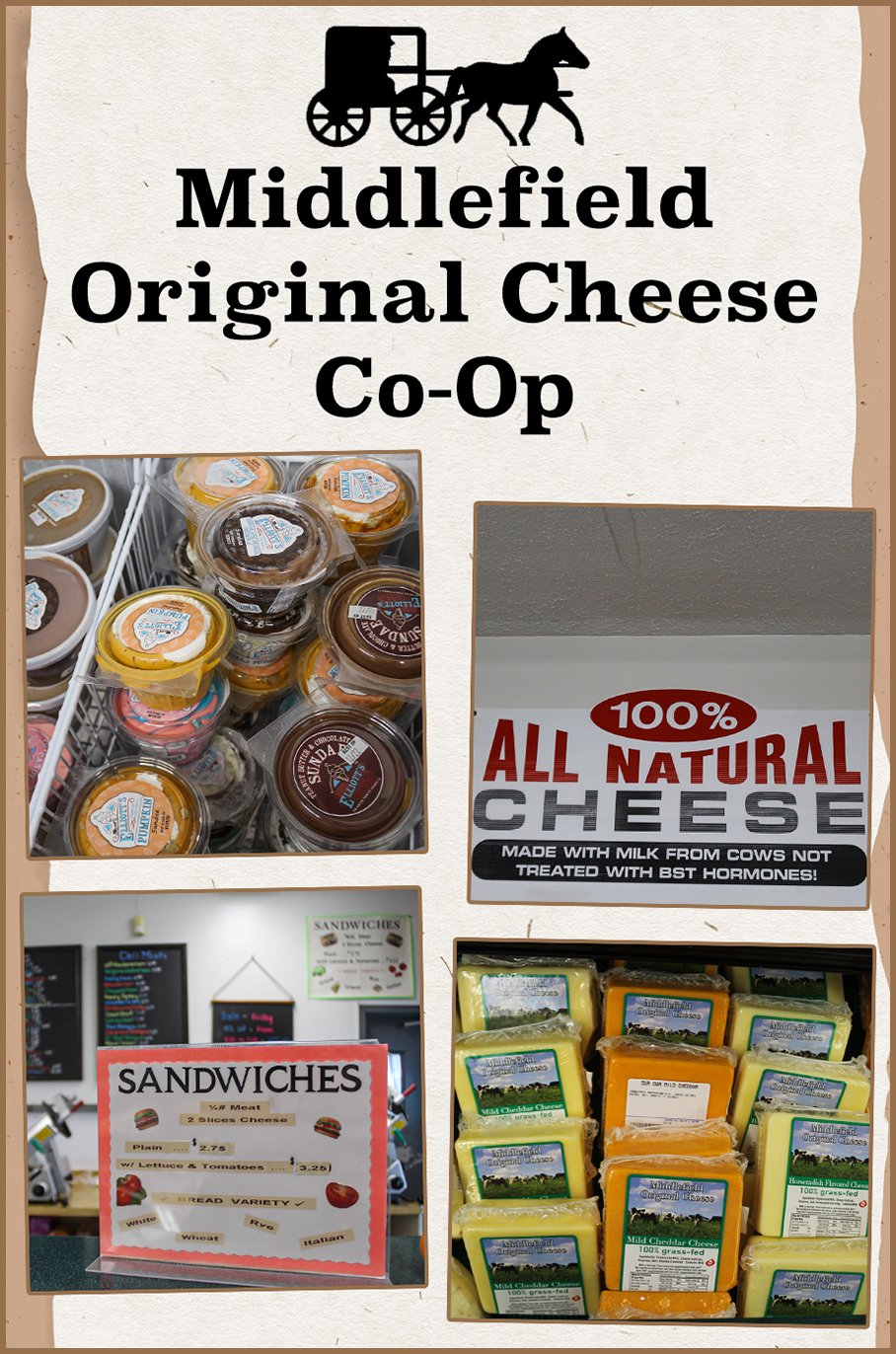 Tuesday
8:00 AM - 5:00 PM
Wednesday
8:00 AM - 5:00 PM
Thursday
8:00 AM - 5:00 PM
Saturday
8:00 AM - 4:00 PM
Good Friday, Ascension Day, and Other Christian Holidays
Closed