Homstyle Canning of All Your Favorites…
Miller's Country Jams is a favorite source for homestyle canned preserves that are distributed throughout Ohio and beyond.
Their features jam varieties include strawberry, red raspberry, blackberry, strawberry pineapple, strawberry rhubarb, peach, cherry, boysenberry, apple butter, blueberry, elderberry, black raspberry, grape, triple berry, pumpkin butter, hot pepper jelly, red raspberry jalapeño, blackberry varieties, peach pineapple, and apple cinnamon.
Sugar-free varieties include apple butter, black raspberry, blackberry, cherry, red raspberry, strawberry, strawberry rhubarb, and blueberry.
They also feature Ohio pure maple syrup and local raw honey.
All products can be purchased by mail-order and are available at select stores.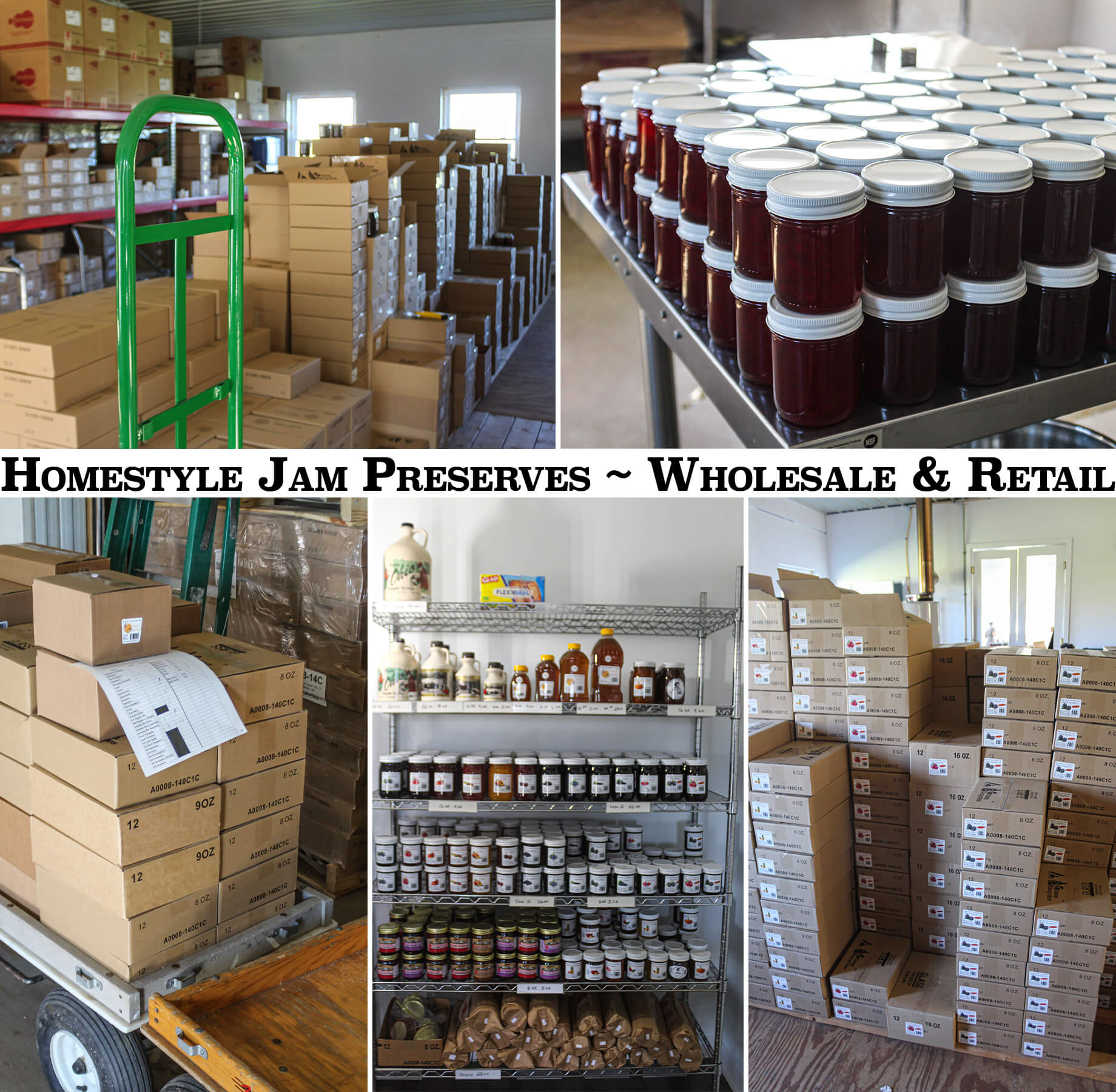 Contact Us!
Phone: (440) 632-9551
Address: 15884 Burton-Windsor Rd, Middlefield, OH 44062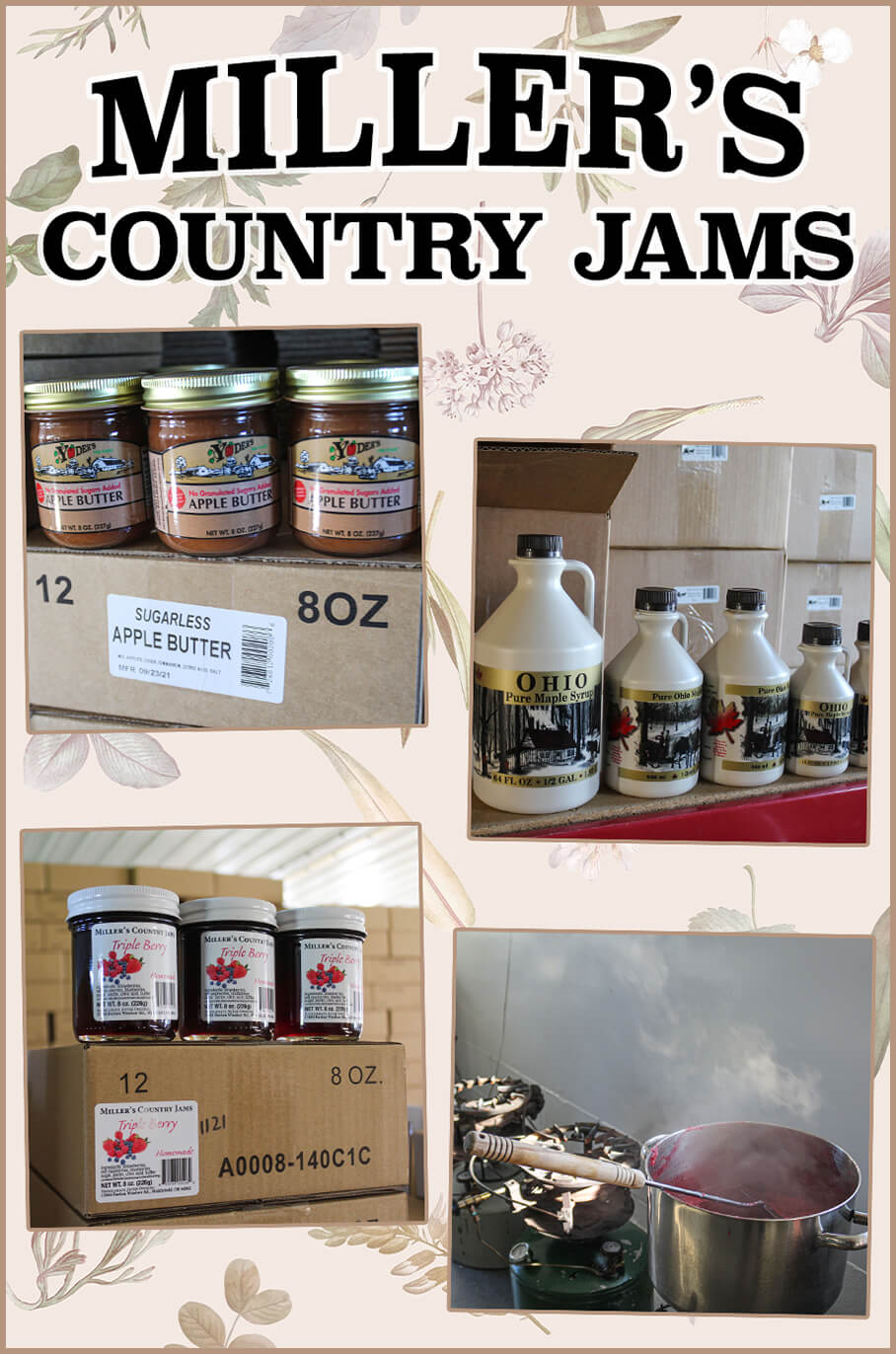 Wednesday
8:00 AM - 4:00PM
Thursday
8:00 AM - 4:00PM
Good Friday, Ascension Day, and Other Christian Holidays
Closed