Variety Store Variety at Prices that Consider the Family…
Miller's Country Store is a one-stop destination for fabrics and quality made shoes & boots, including name brands of Muck Boots, Dry Shod Boots, FILA, SKECHERS, Wolverine, McRae Boots, Under Armour, and more. Variety Store selections including food items, clothing, herbs & vitamins, household goods, decorative clocks, gifts & cards, and home décor.
Outside of the store, you will find a wide variety of poly furniture and decorative lawn items.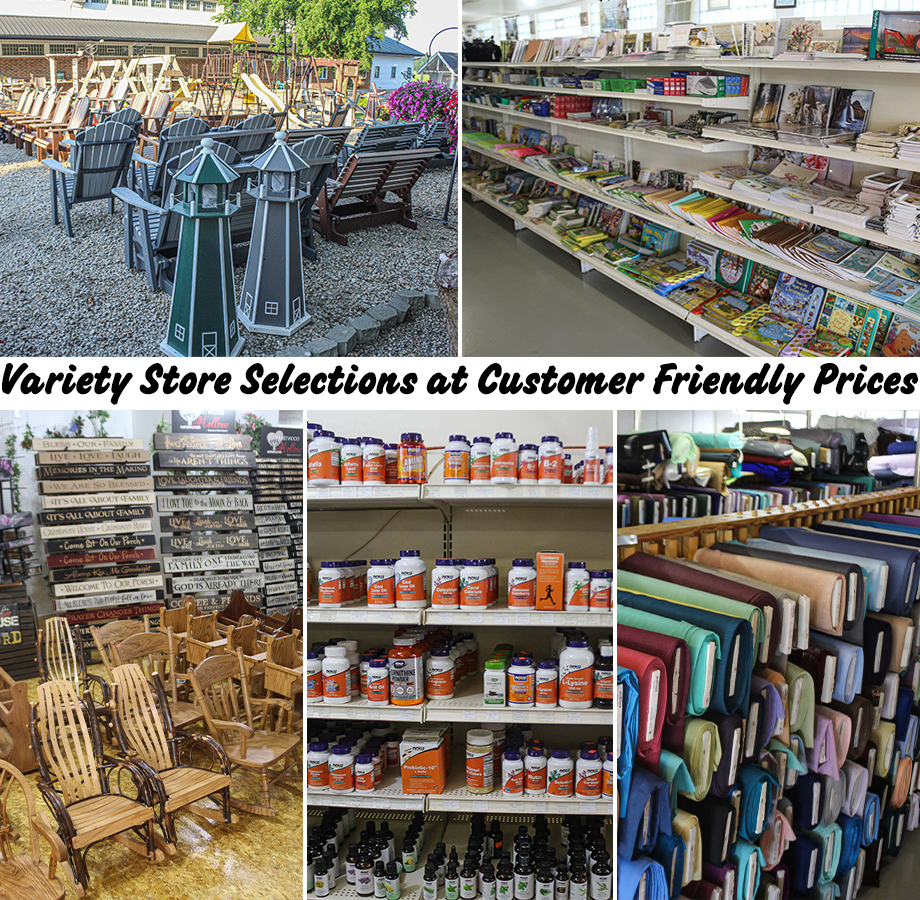 Contact Us!
Phone: (260) 437-4465
Address: 11205 Roth Road, Grabill, Indiana 46741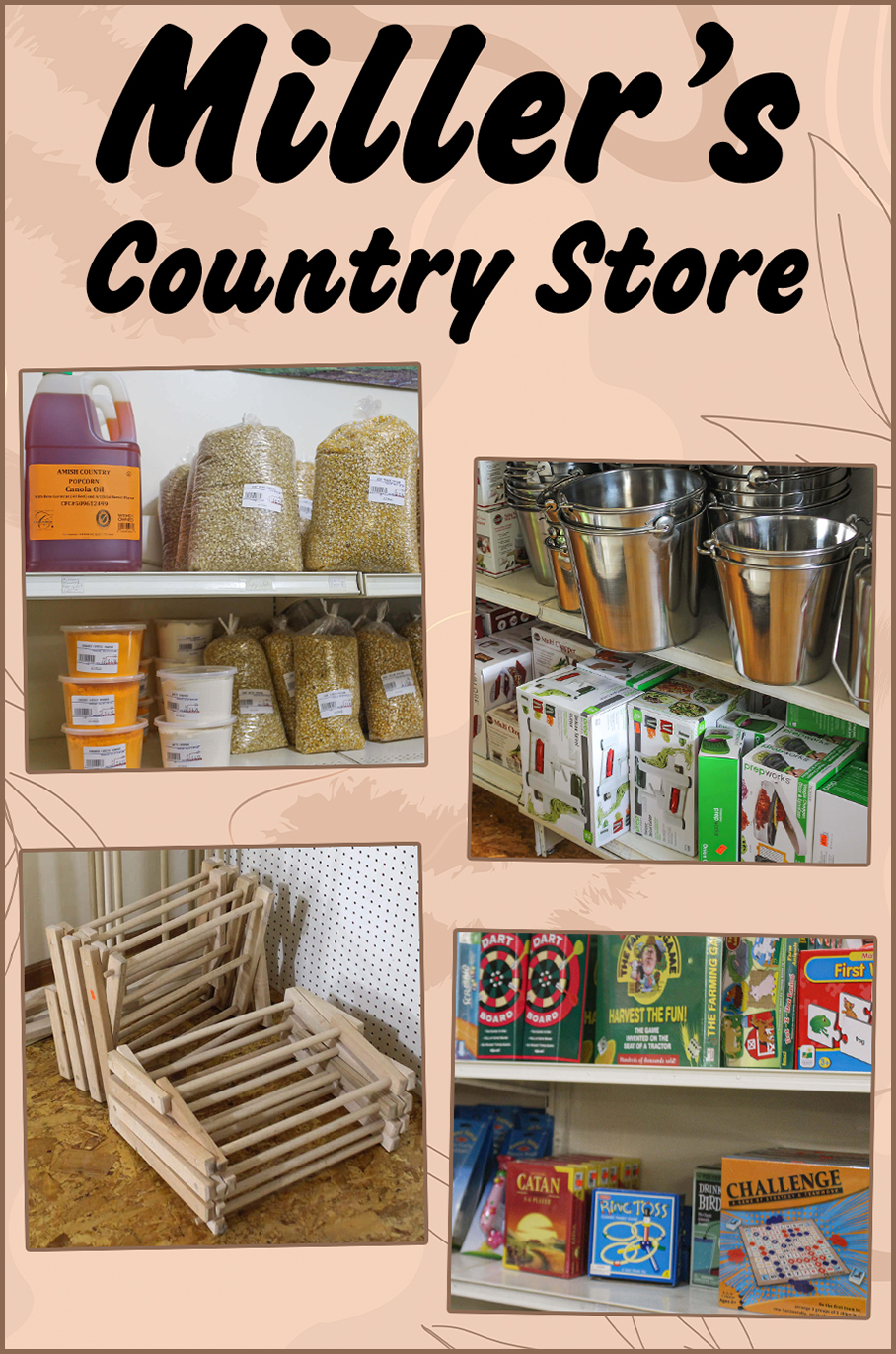 Tuesday
7:00 AM - 5:00 PM
Wednesday
7:00 AM - 5:00 PM
Thursday
7:00 AM - 5:00 PM
Saturday
7:00 AM - 3:00 PM
Good Friday, Ascension Day, and Other Christian Holidays
Closed