Footwear for the Whole Family & More…
Miller's Shoes & Variety is a one-stop destination for quality made shoes and boots, including name brands of Red Wing, Irish Setter, Danner, LaCrosse, SAS, Timberland, Merrell, Muck Boots, Dry Shod Boots, Skechers, Nothinz, Under Armour Shoes, Carhartt Footwear, Tundra Footwear, Durango Boots,
Power Step Insoles, and more.
Variety Store selections including food items, clothing, herbs & vitamins, household goods, decorative clocks, and home décor.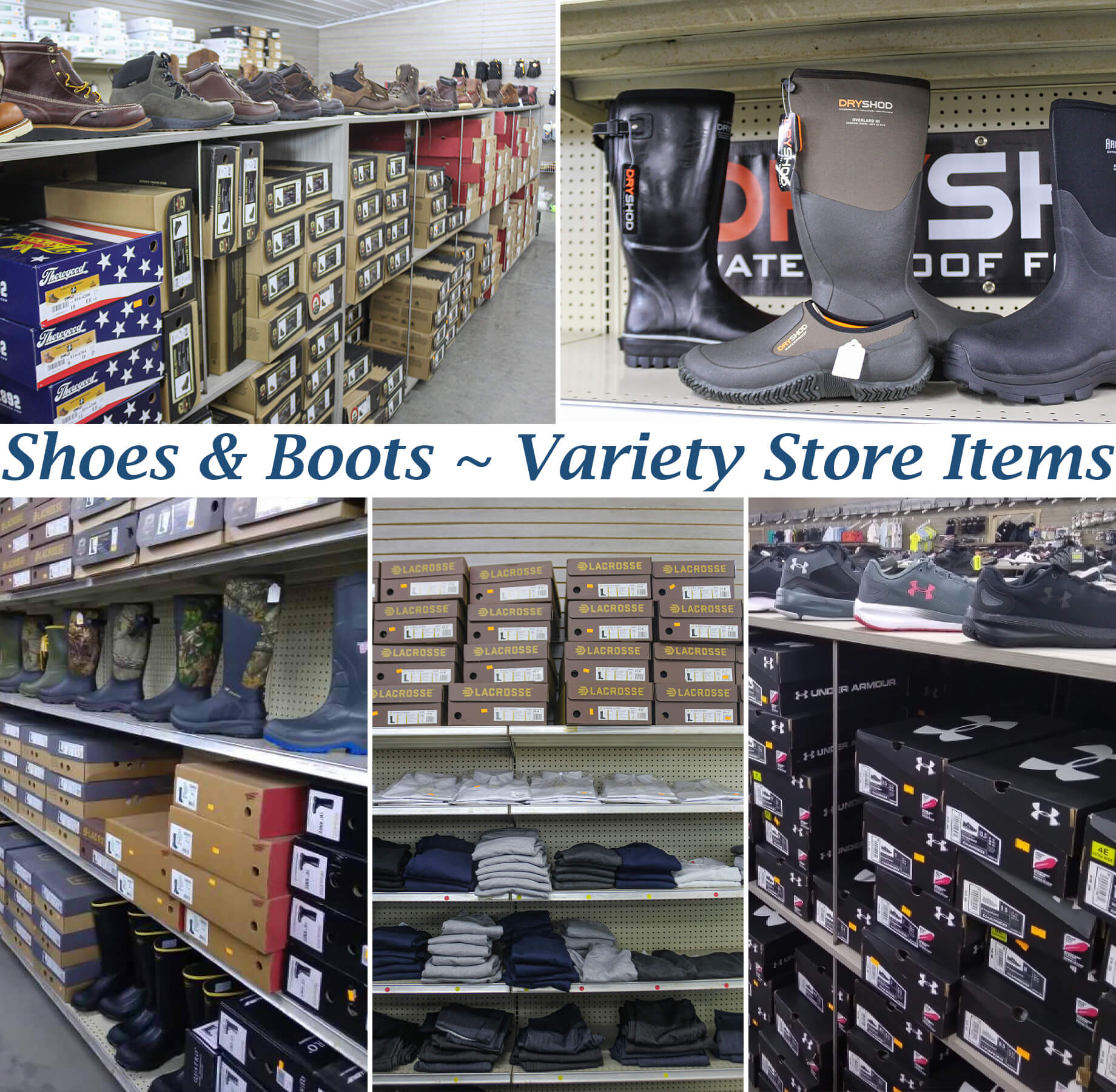 Contact Us!
Phone: (812) 486-3940
Address: 6250 N 700 E Montgomery, IN 47558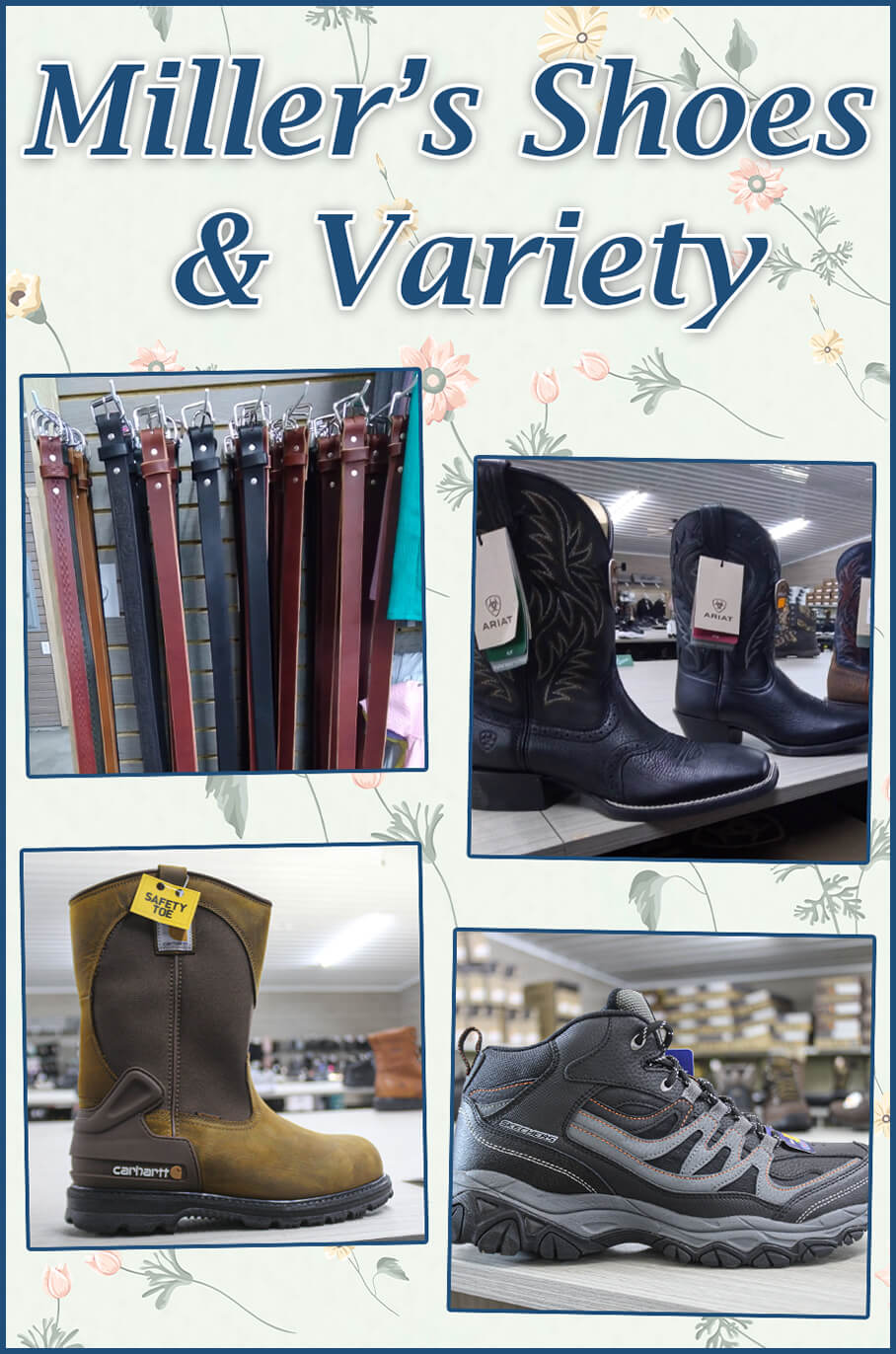 Tuesday
8:00 AM - 5:00 PM
Wednesday
8:00 AM - 5:00 PM
Thursday
8:00 AM - 5:00 PM
Saturday
8:00 AM - 5:00 PM
Good Friday, Ascension Day, and Other Christian Holidays
Closed