Market Fare and Greenhouse Products of the Highest Quality…
Montour Farm Market is a favorite one-stop market and greenhouse destination for Northumberland County and beyond.
The Greenhouse has a wide selection of springtime planting varieties (Bedding Plants, Vegetable Plants, Hanging Baskets, Perennials) for bountiful gardens and for bringing uncommon beauty to decks, patios, and summer lawns and landscapes.
The Market features the freshest and tastiest in market fare varieties including seasonally grown produce, homebaked goodies, local meats, cheese & dairy, homestyle preserves, nuts, chocolates, bulk foods, honey, maple syrup, snacks, and jams & jellies.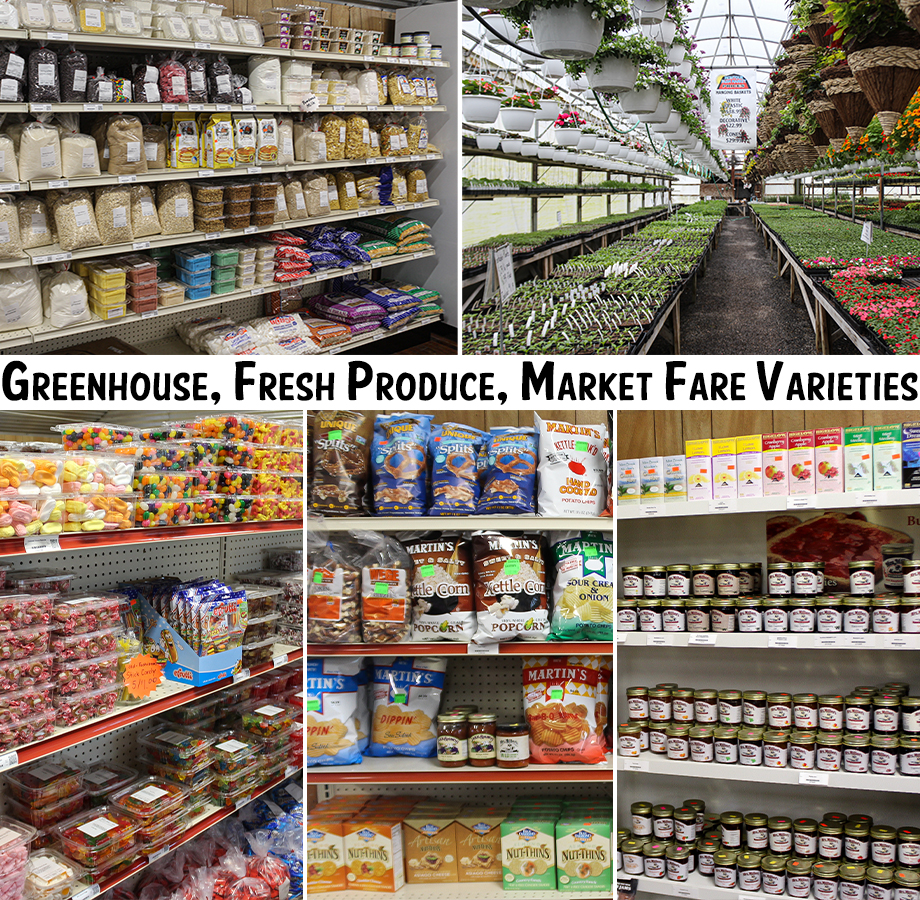 Contact Us!
Phone: (570) 336-6232
Address: 10830 Pennsylvania 44 Watsontown, Pennsylvania 17777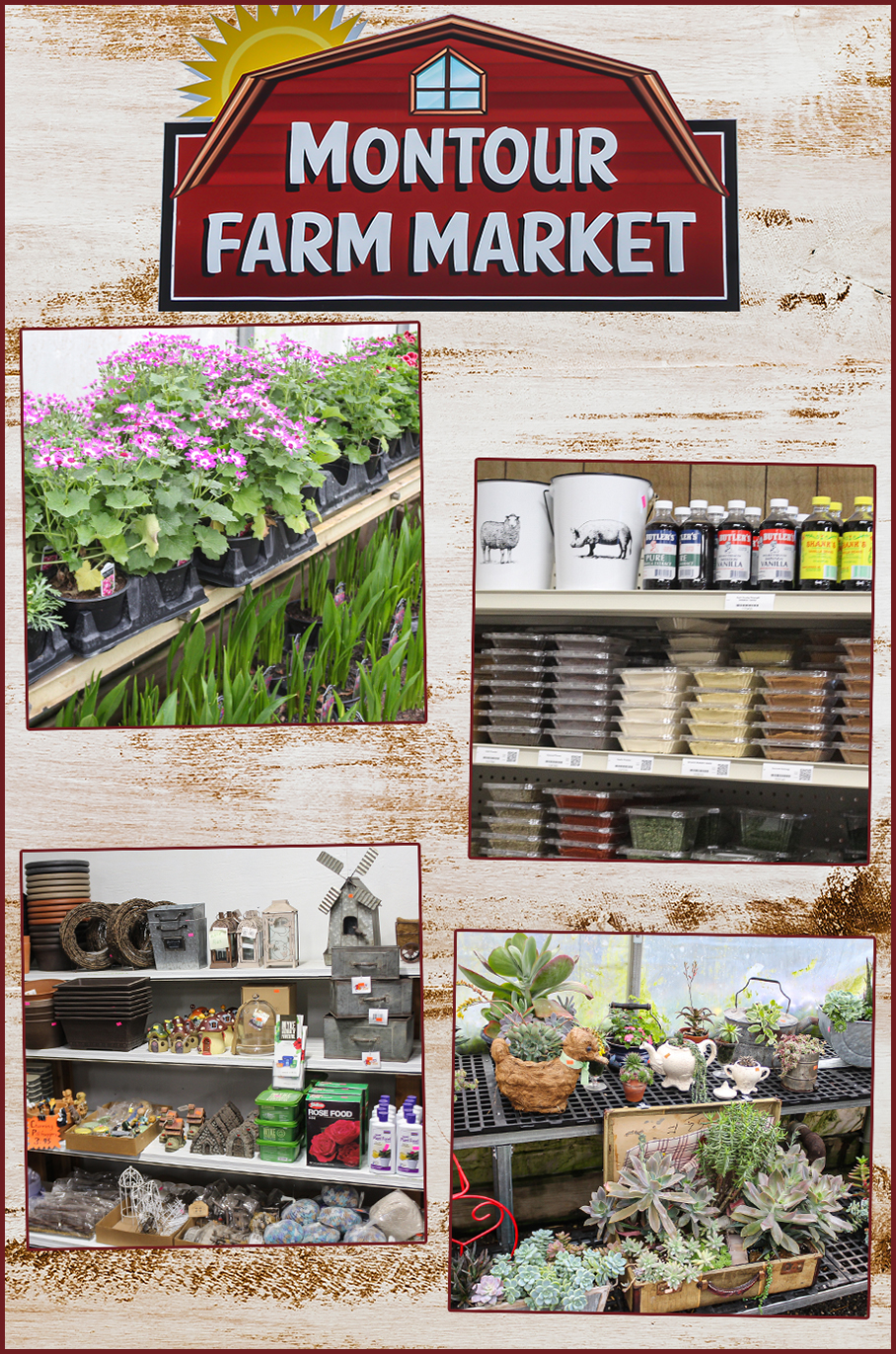 Spring, Summer, Fall Hours (April - October)
Monday - Saturday
8:00 AM - 5:00 PM
Winter Hours (November - March)
Tuesday - Saturday
9:00 AM - 5:00 PM