Outdoor Furniture Made With Quality to Last…
Mountainside Lawn Furniture of Logantown is your one-stop destination for their Beautiful Backyard Collection of polly furniture for lawns and patios. Each piece of their furniture is designed for quality, comfort, and appearance…made with highest quality material, superior structural strength, smooth rounded edges, and an elegant, appealing design.
Among their available selections, Mountainside features Swings, Gliders, Porch Rockers & Chairs, Balcony Furniture, Folding Adirondacks, Outdoor Serving Bars & Accessories, Dining Tables & Benches, Dining Chairs, Counter Chairs, Bar Chairs, Picnic Tables, A-Frames & Planters, Pillows & Seat Cushions, and Bird Feeders & Birdhouses. All. selections come in a variety of colors and woodgrains.
Contact Us!
Phone: (570) 725-2310
Address: 972 East Winter Road, Loganton PA 17747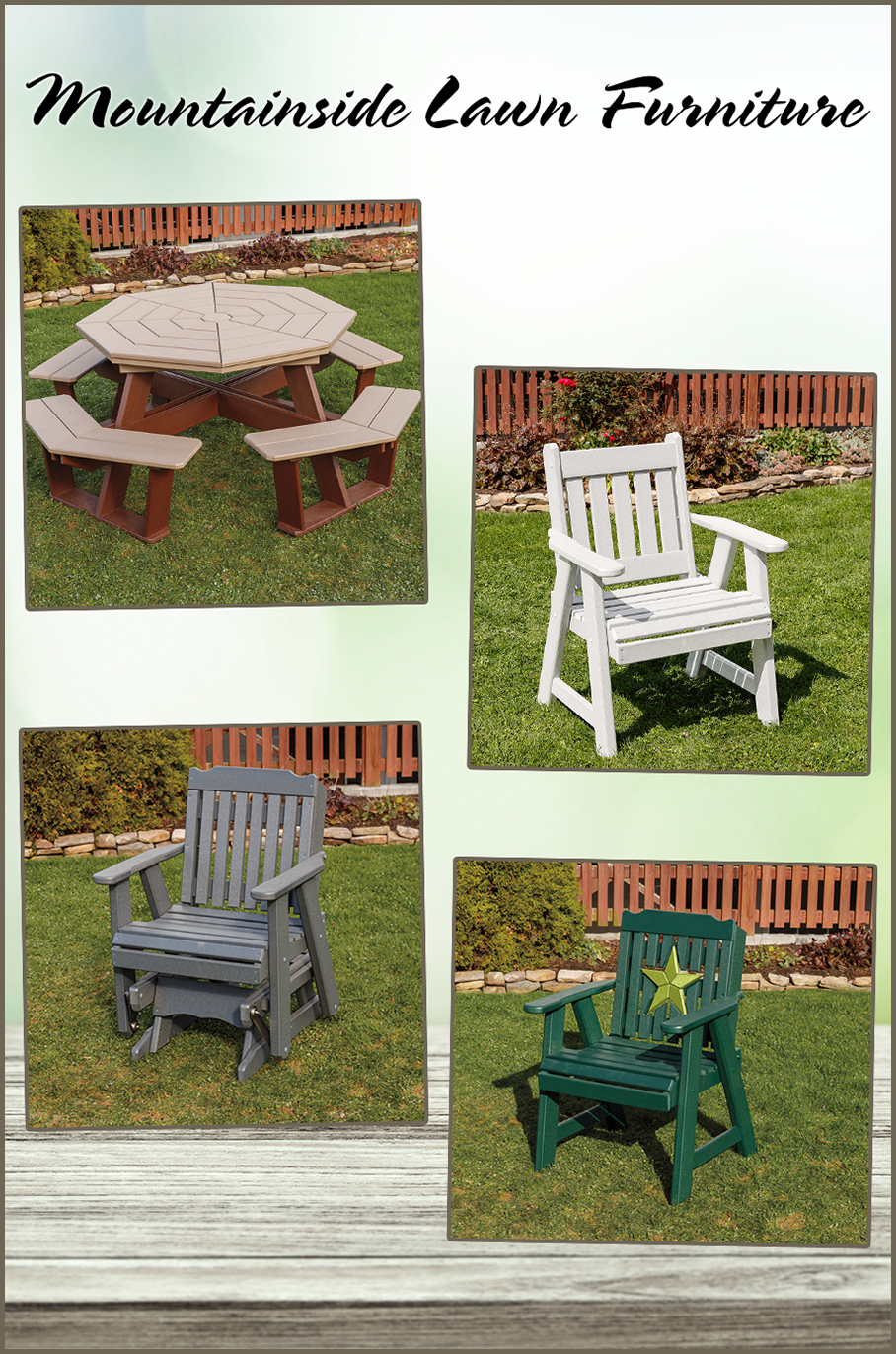 Tuesday
8:00 AM - 5:00 PM
Wednesday
8:00 AM - 5:00 PM
Thursday
8:00 AM - 5:00 PM
Saturday
8:00 AM - 2:00 PM
Good Friday, Ascension Day, and Other Christian Holidays
Closed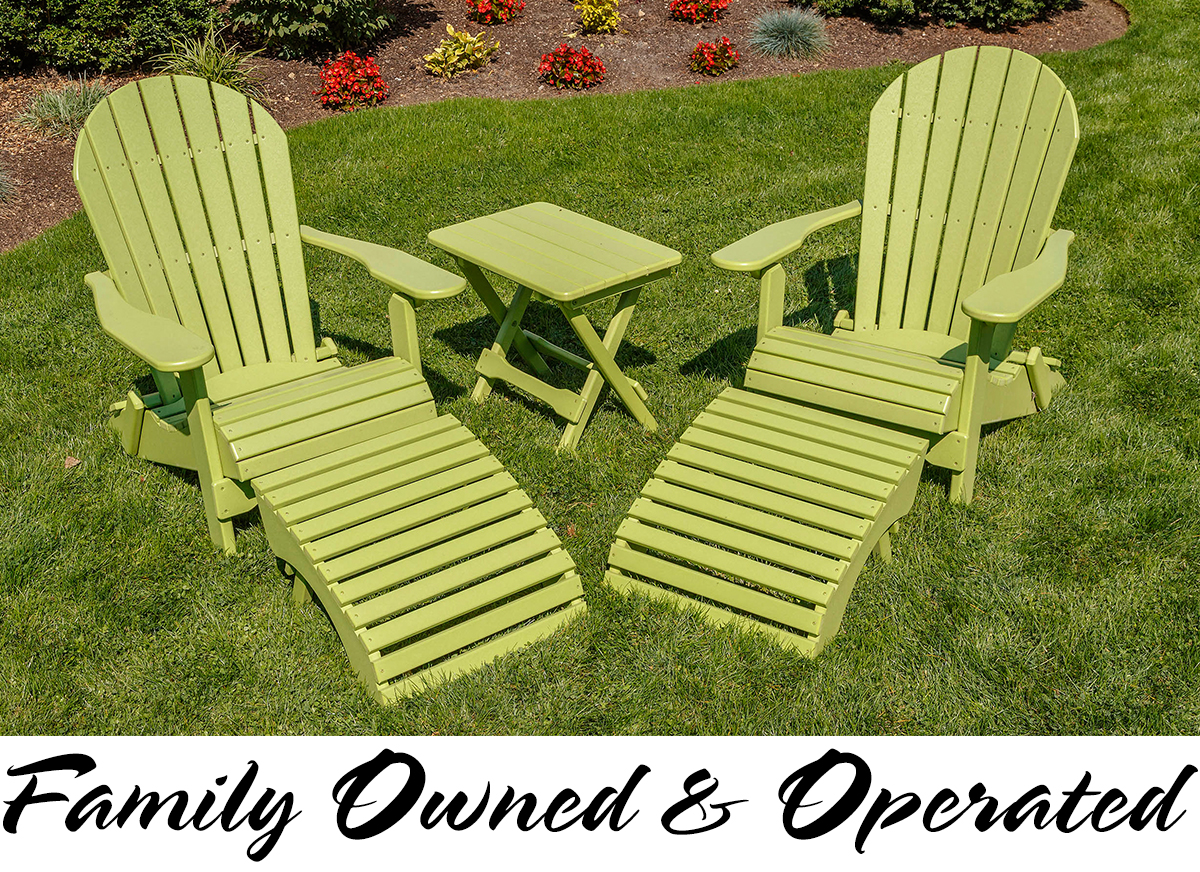 Our Brochure (Click to Expand)