Your One-Stop Shop for All Your Equestrian Needs…
Penchem Tack Store is a one-stop destination for quality-made saddles, harness, farrier products, and tack supplies. With lots of passion in serving their customers and many years of experience, the staff at Penchem Tack very capably supply both rider and horse with all of their equestrian needs.
Penchem Tack Store is the area's source for Red Wing Footwear for the entire family.
Penchem Tack Store offers a wide selection of clothing, gifts, and more.
Featured brands include Cactus Saddlery, Red Wing Shoes, Circle Y of Yoakum, Cactus Ropes, Tucker Trail Saddles, Reinsman, and more.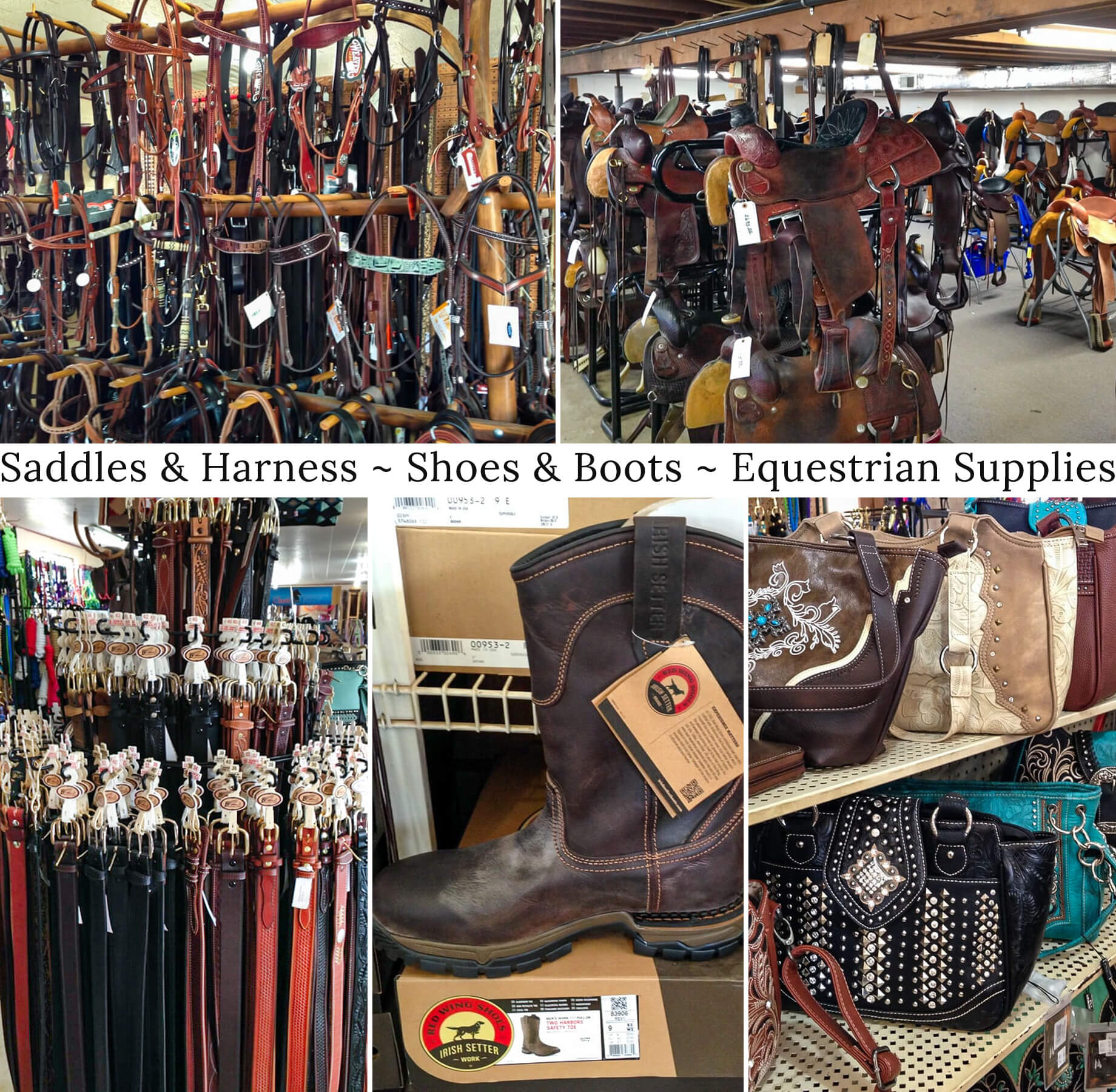 Contact Us!
Phone: (270) 483-2314
Address: 7925 Guthrie Rd, Guthrie, KY 42234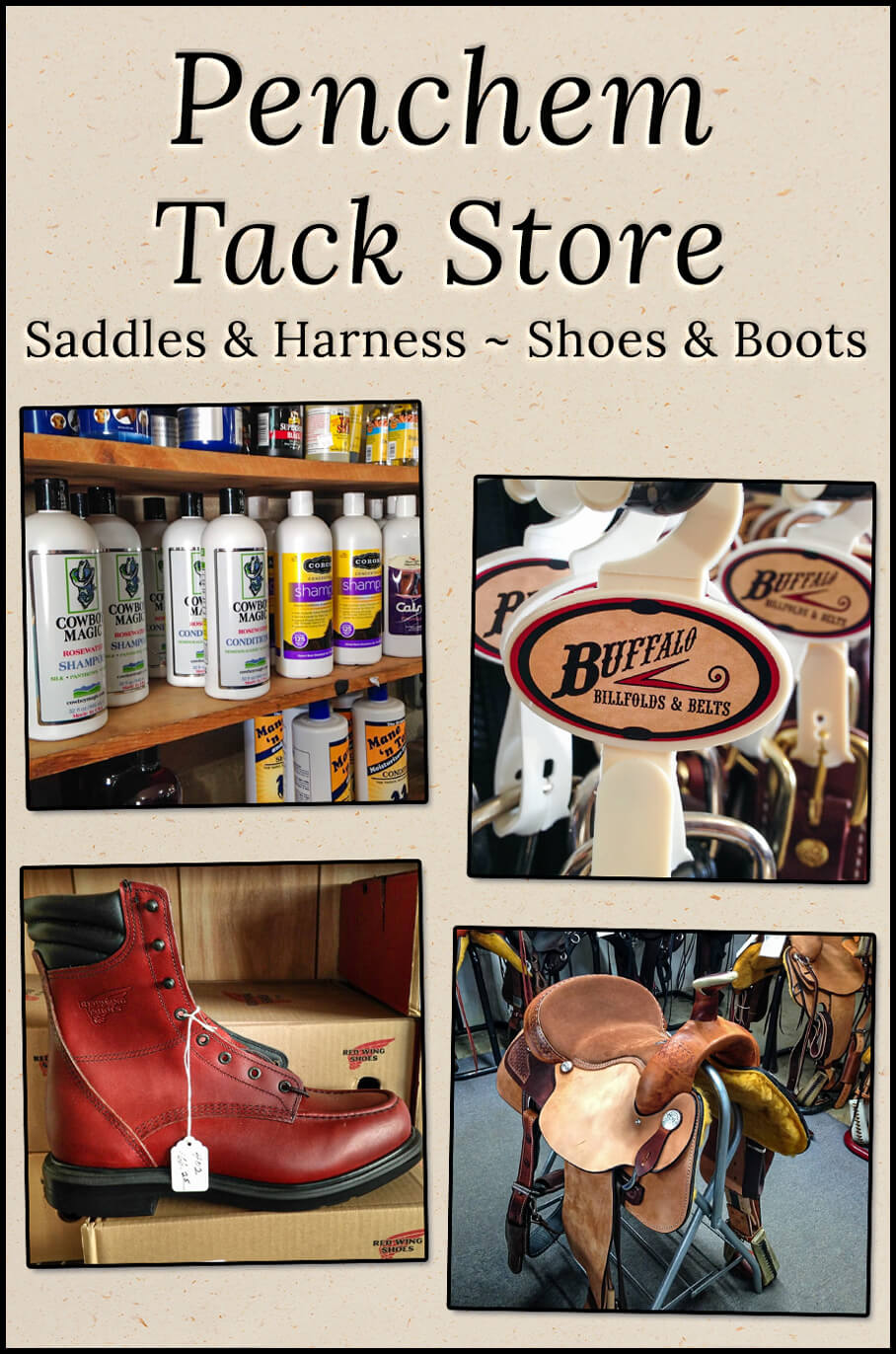 Tuesday
8:00 AM - 5:00 PM
Wednesday
8:00 AM - 5:00 PM
Thursday
8:00 AM - 5:00 PM
Saturday
8:00 AM - 5:00 PM
Good Friday, Ascension Day, and Other Christian Holidays
Closed