Herirloom Quality, Handcrafted Pine Furniture…
The simple beauty and functional design of pine furniture awaits your discovery at Plain Pine Furnishings.  Located in the Stagecoach Shops of Intercourse, this hidden gem is a showcase for a wide selection of handcrafted furniture pieces.  Everything sold can be easily painted or stained to the color or shade that suits your own preference.
Plain Pine's handcrafted varieties include numerous sizes of bookcases, a nice collection of clothes trees, and various lengths of shelves and wall-mounted quilt holders.
Add to the beauty of your home's décor with sturdy living space accents, including numerous types of tables, stands, and stools.  Among your choices are unique decorative coffee tables.
Choose from numerous styles of cabinets and chests, ranging from cedar chests to linen storage and bedroom dressers.
Plain Pine carries numerous wooden household accessories including decorative bread boxes, sturdy clothes trees, durable pet dishes, folding clothes drying racks, and various types of children's play toy varieties.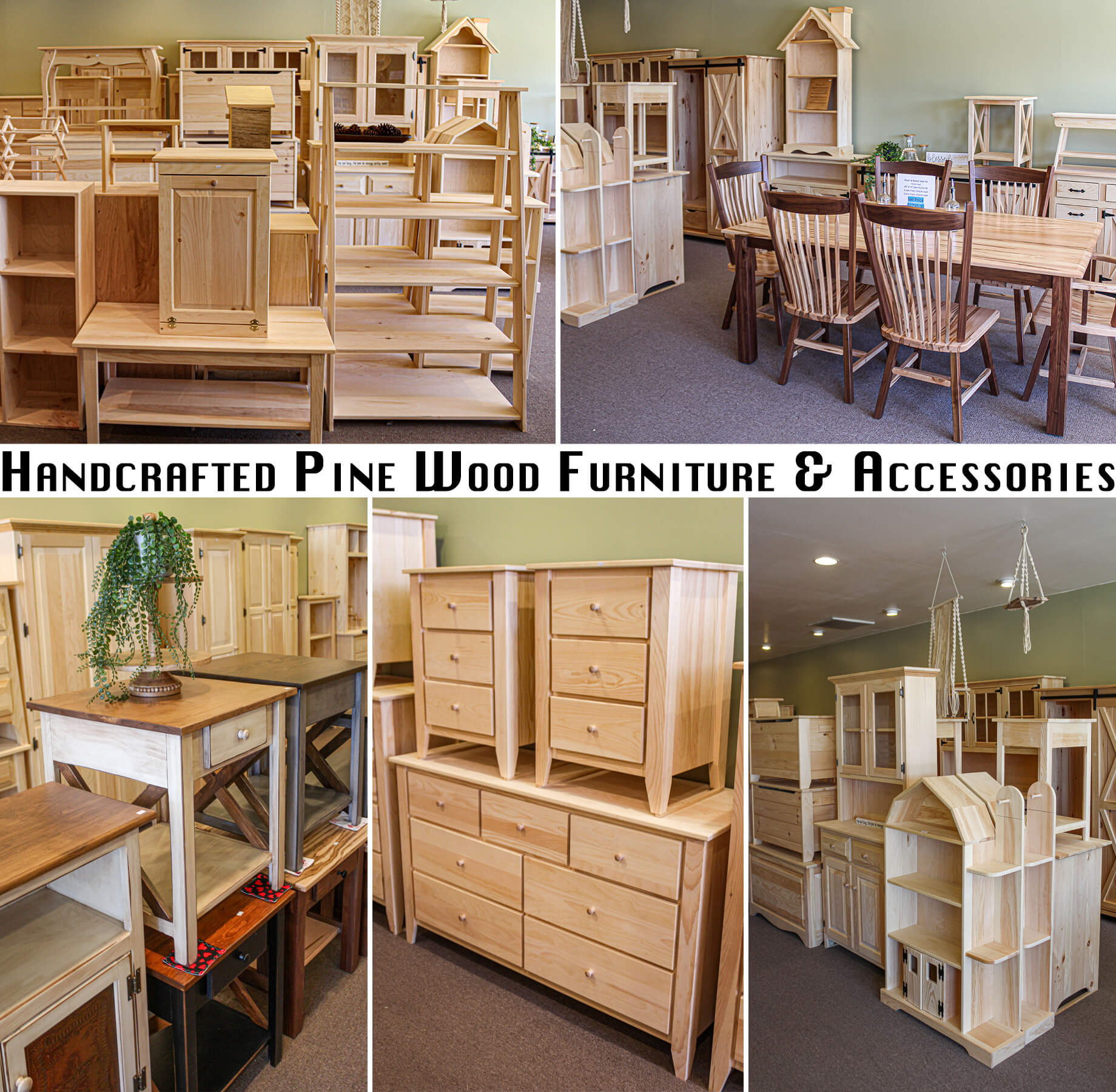 Contact Us!
Phone: (717) 768-3233
Address: 3461 Old Philadelphia Pike Intercourse, PA 17534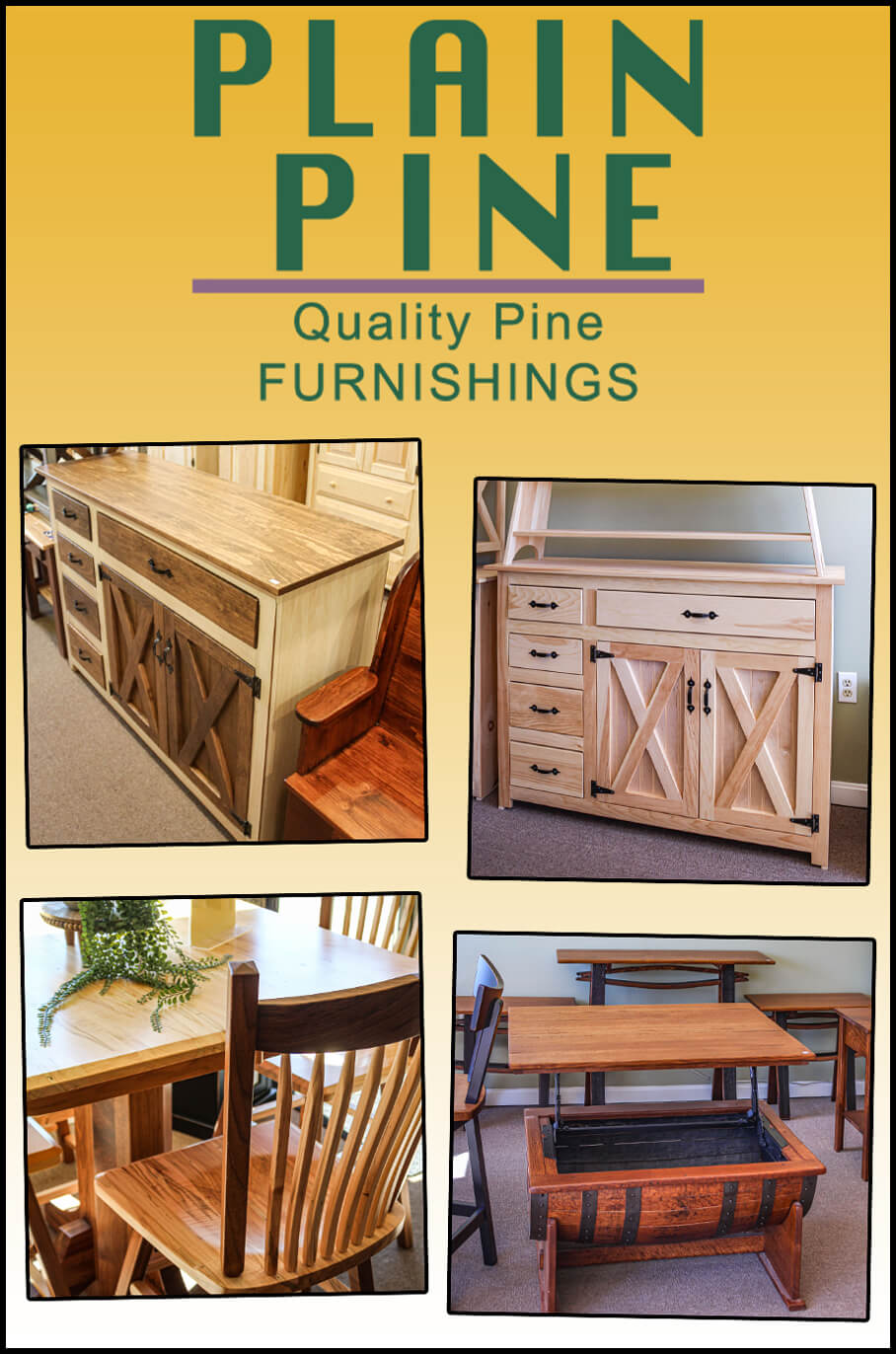 Monday
10:00 AM - 4:00 PM
Wednesday
10:00 AM - 4:00 PM
Thursday
10:00 AM - 4:00 PM
Friday
10:00 AM - 4:00 PM
Saturday
10:00 AM - 4:00 PM
Good Friday, Ascension Day, and Other Christian Holidays
Closed