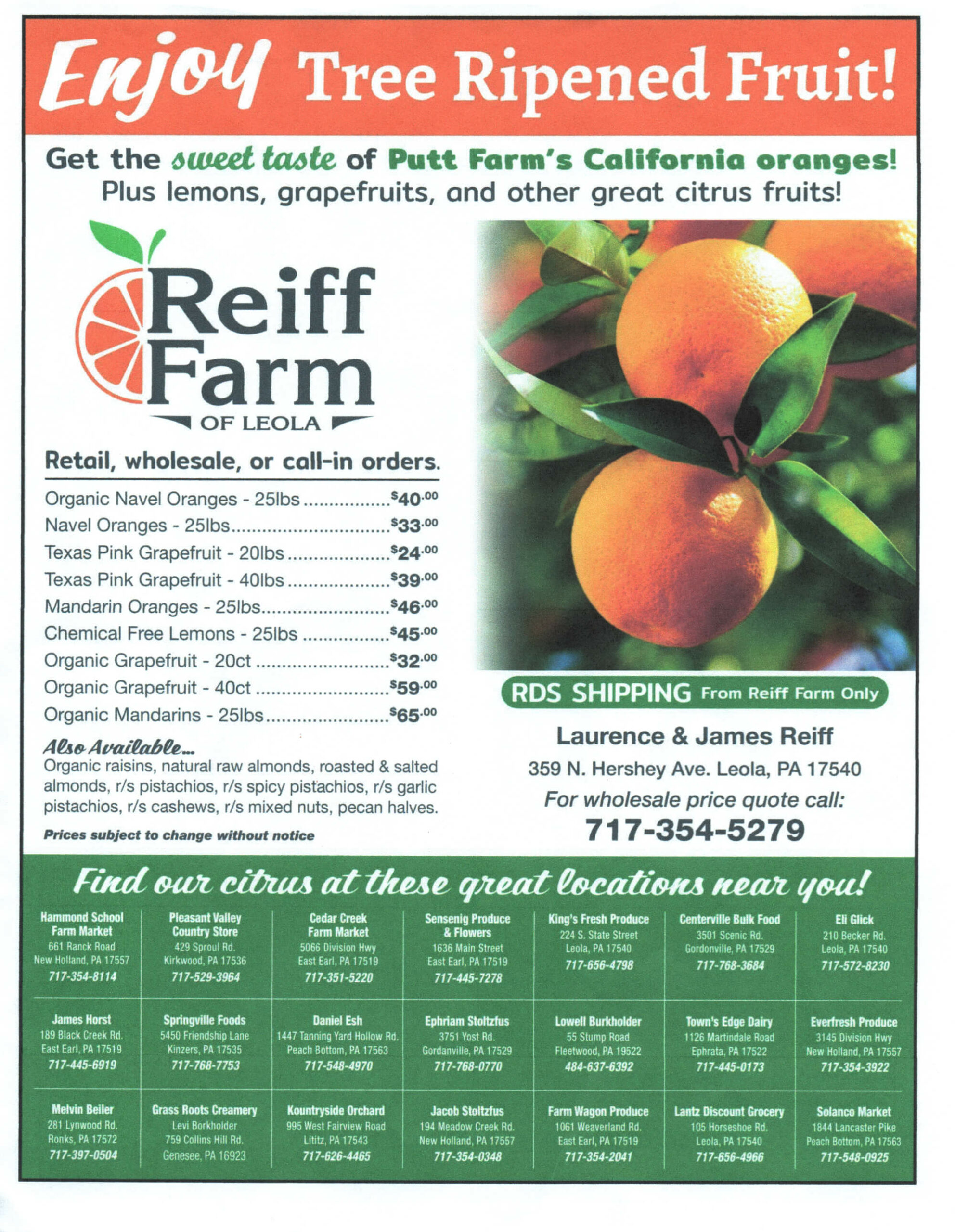 Reiff Farm
359 N Hershey Ave
Leola, PA 17540
(717) 354-5279​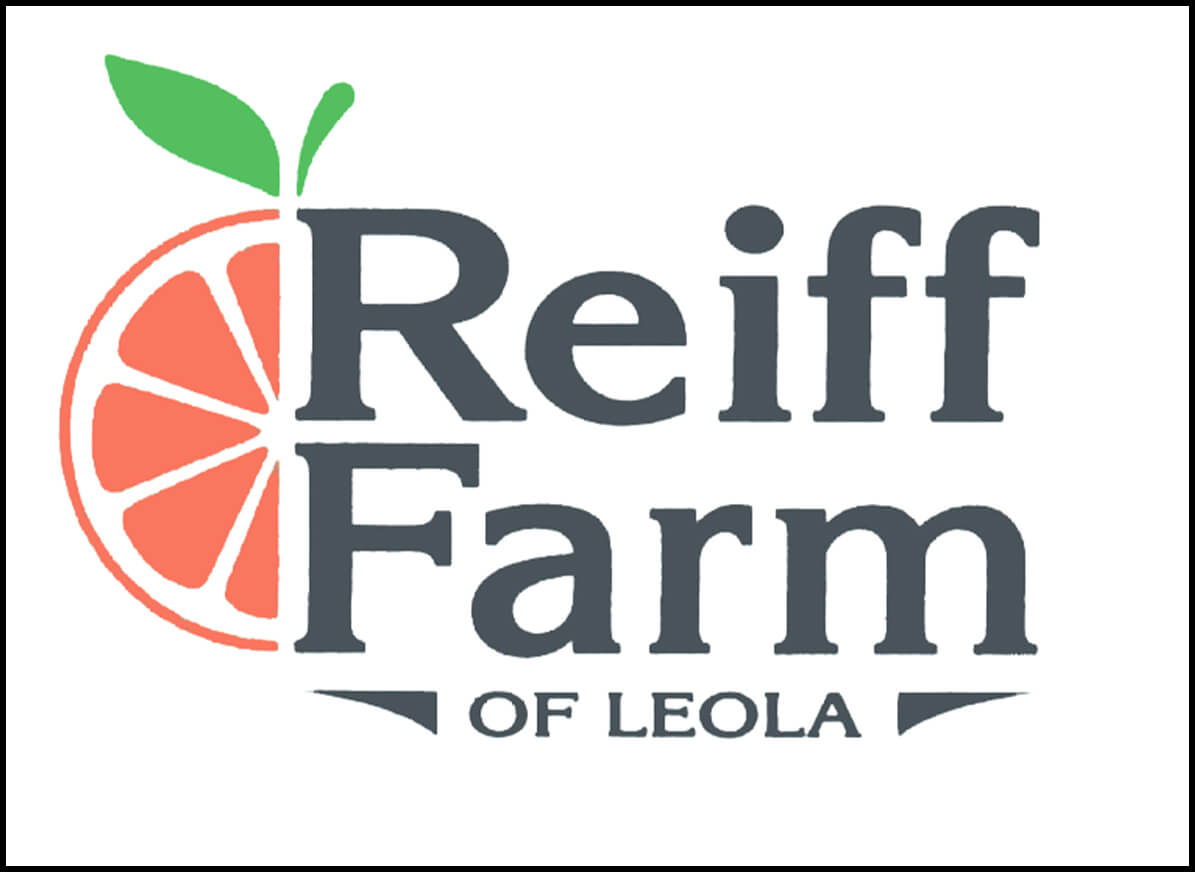 Reiff Farm
359 N Hershey Ave
Leola, PA 17540
(717) 354-5279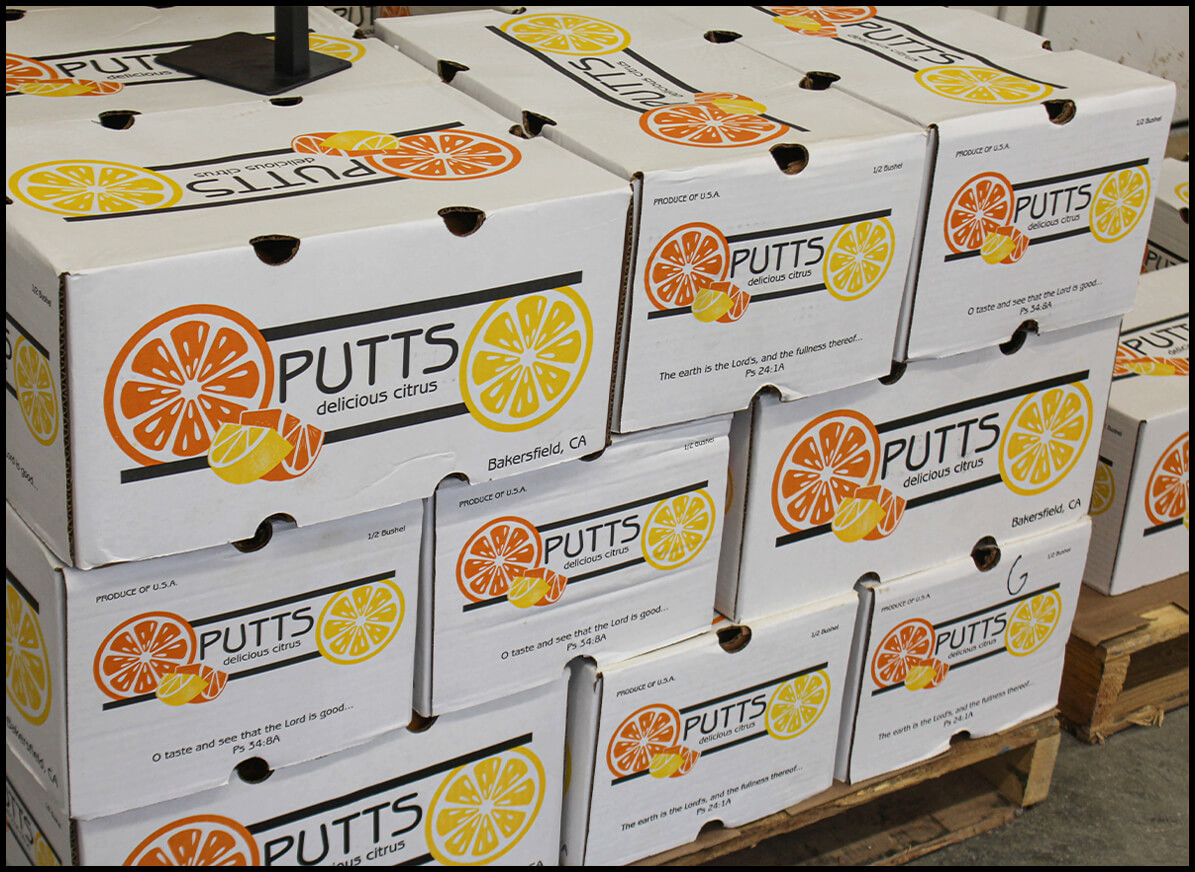 Citrus Fruits Distributor…
Located in the Mennonite Countryside of Lancaster County, Reiff Farm offers whoelsale distribution of citrus fruits from January through April.
Enjoy the tree-ripened fresh taste of California oranges, lemons, grapefruits, and other great citrus fruits. Organic and conventional varieties available by retail, wholesale, and call-in-orders.
Other products available by wholesale distribution includes a wide selection of nuts, dates, figs, raisins, organic carrots, and more.