Where Flowers and Gardens Thrive…
Surrounded by Amish farmlands in the community of Myerstown, Richland Greenhouses is a one-stop shopping destination for flower and garden lovers from throughout Lebanon County, as well as neighboring Lancaster, Berks, and Dauphin Counties.
With plenty of room to browse, Richland Greenhouse offers a wide selection of annuals, perennials, trees, shrubs, and grasses.  They also feature a nice variety of potting and planting supplies, seeds & vegetable starts, and quality mulch & topsoils in both bag and bulk quantities.
Family owned and operated, this hidden gem is an ideal spot for getting creative ideas as you walk past the many thoughtful displays, showcased throughout the greenhouse.
From vibrant hanging baskets of wave petunias and lush ferns to custom planters and succulent frame arrangements, everything sold at Richland is ready to add a splash of color and extra beauty to your own patio and backyard.  In addition to spring and summer selections, Richland is open with Fall mums and Christmas poinsettias.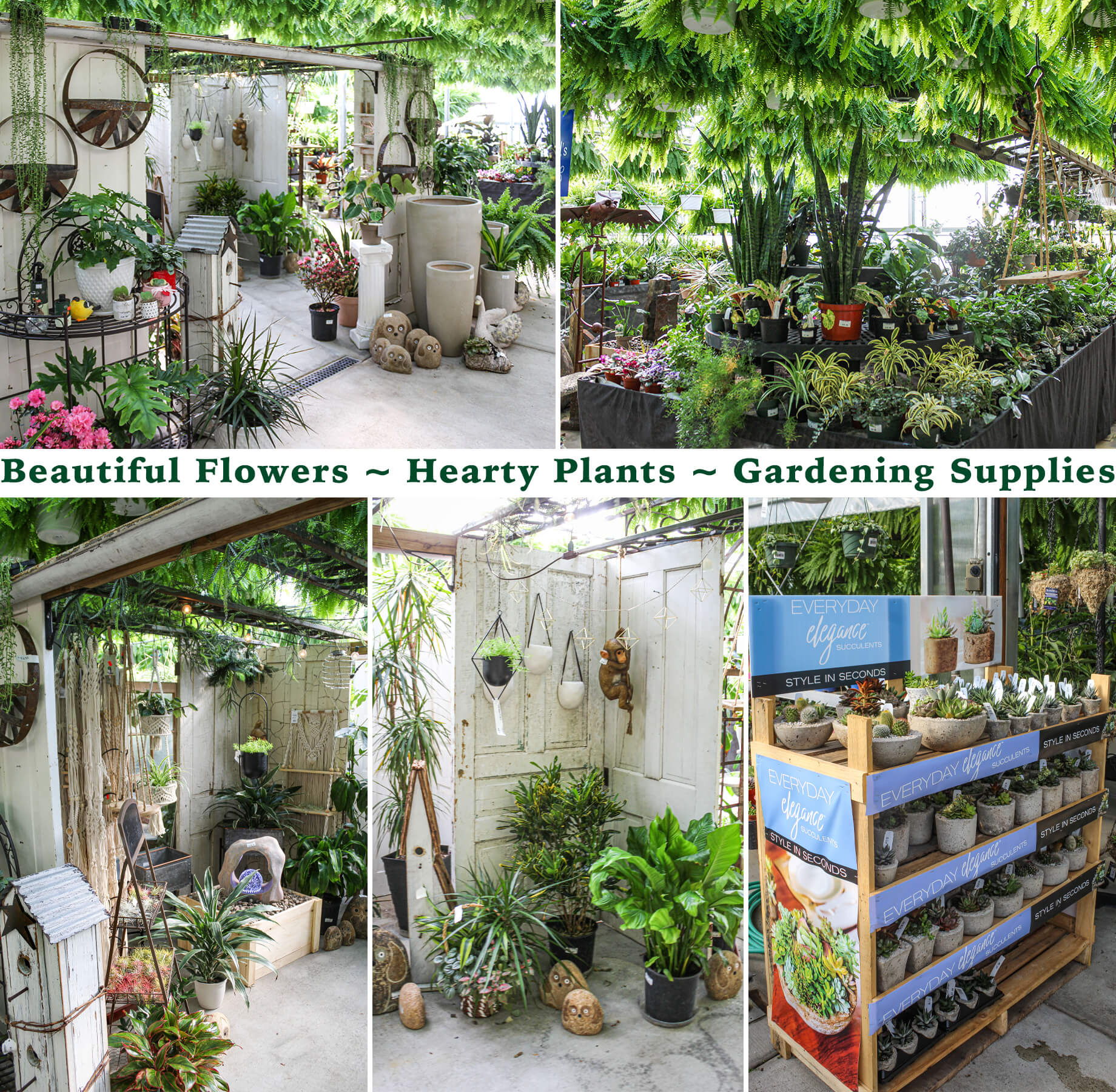 Contact Us!
Phone: (717) 866-7731
Address: 113 Richland Road
Myerstown, PA 17067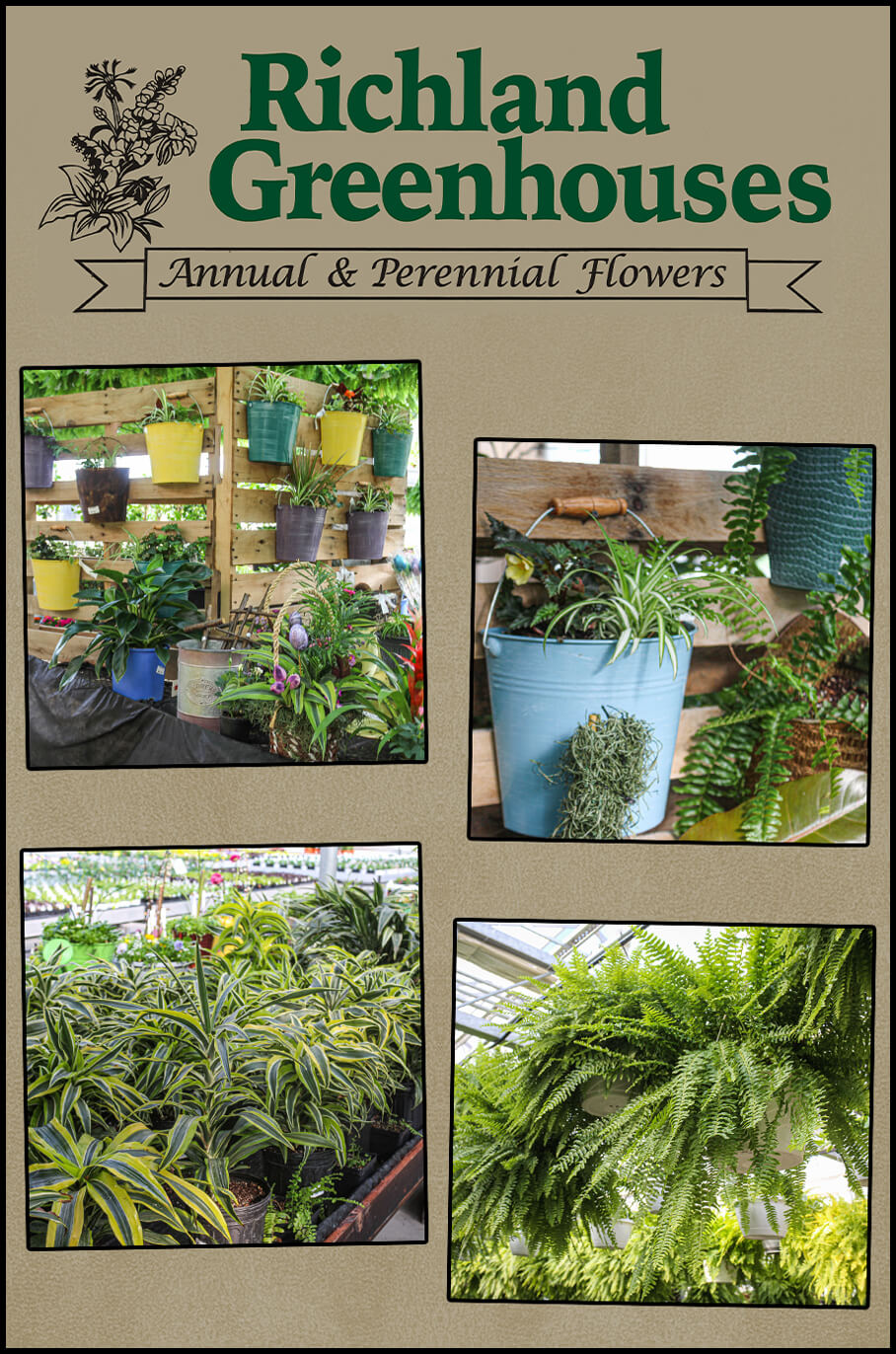 Richland Greenhouse open days and hours vary by season.
For current operating schedule, please confirm the hours on the Richland Greenhouse Google Business Listing.
Seeds, Supplies, & Mulch Gallery
Christmas Season Varieties