Rustic Log Furniture and Primitive Accessories…
Located in the Amish Countryside of Clare County, Rustic Furniture & Home Décor is Michigan's one-stop destination for rustic log furniture and primitive accessories.
From beautiful tables and sturdy chairs for the kitchen to handcrafted furniture for both master bedrooms and children bedrooms, from attractive living room suites to comfortable porch seating…Rustic Furniture and Home Décor offers "Goods from Woods" with quality at a fair price.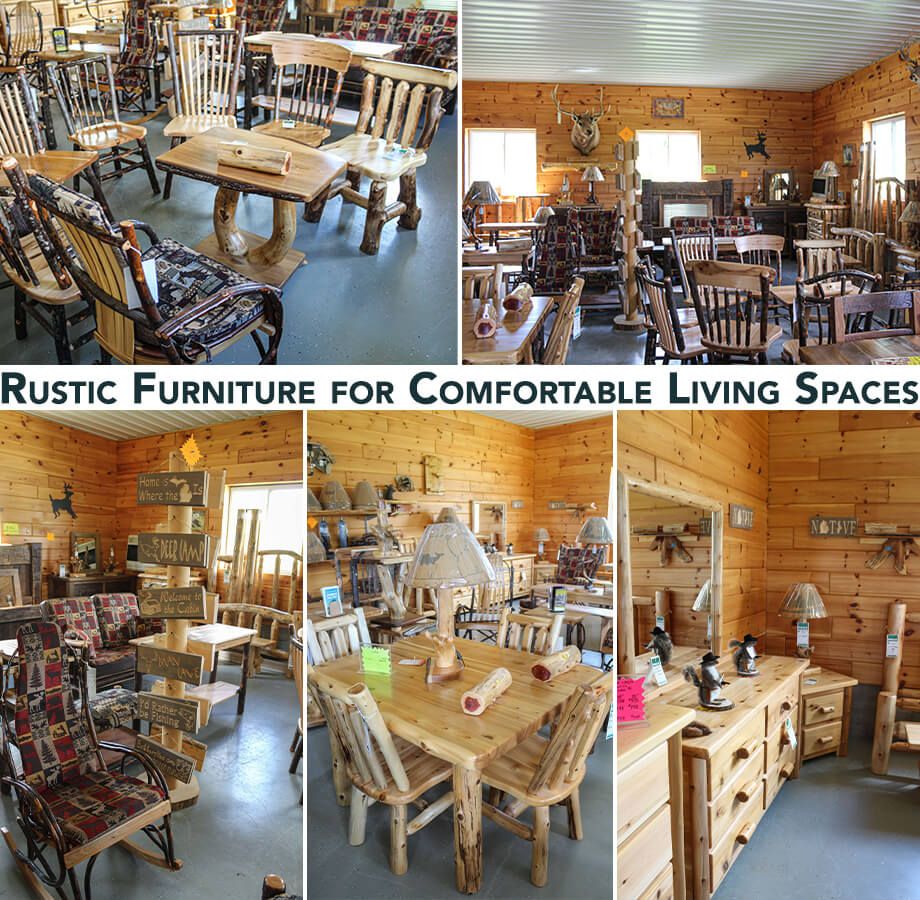 Contact Us!
Phone: (989) 386-3778
Address: 7265 South Grant Avenue, Clare, Michigan 48617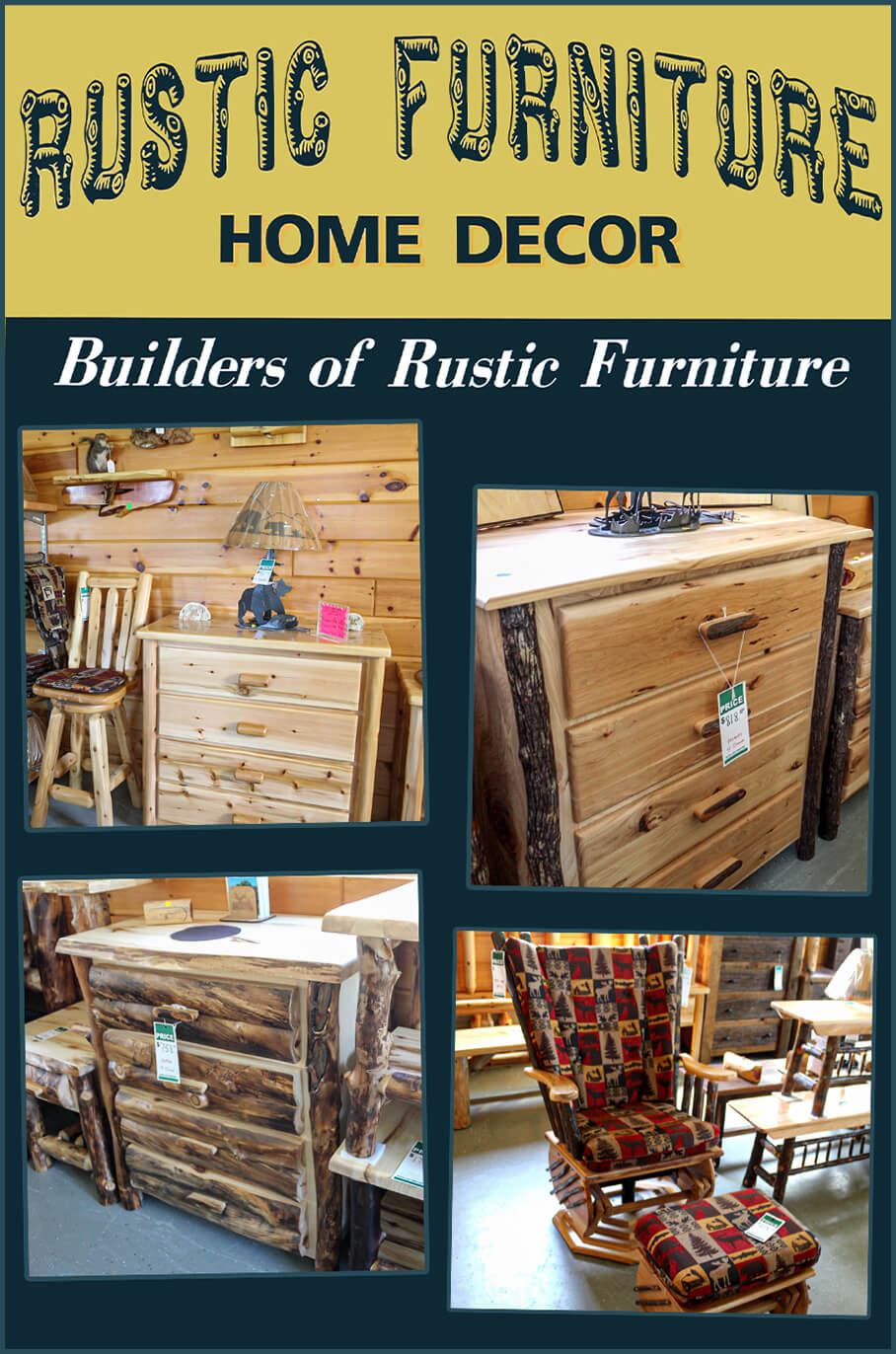 Tuesday
8:30 AM – 5:00 PM
Wednesday
8:30 AM – 5:00 PM
Saturday
8:30 AM – 5:00 PM