Salt Box Kennels
451 Grand Valley Road
Mifflinburg, PA 17844
(570) 966-8803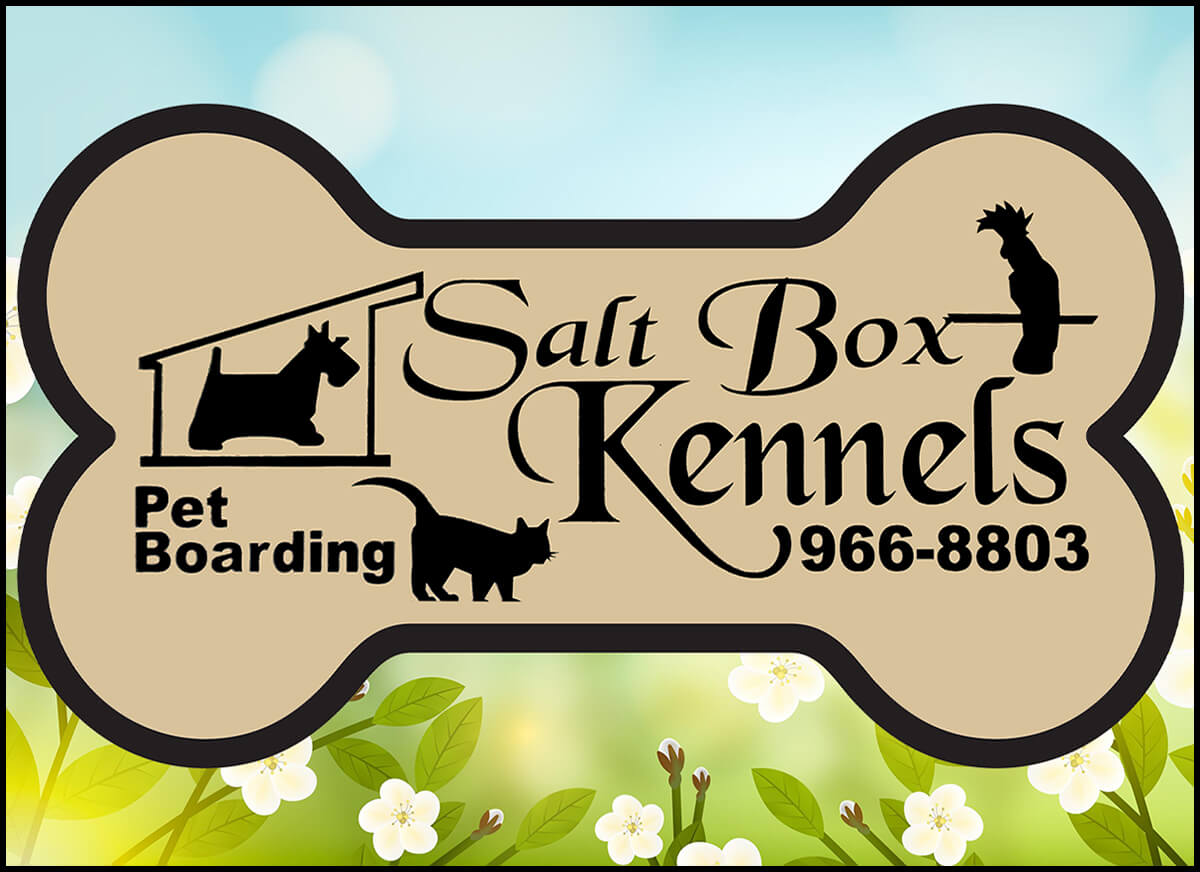 Salt Box Kennels
451 Grand Valley Road
Mifflinburg, PA 17844
(570) 966-8803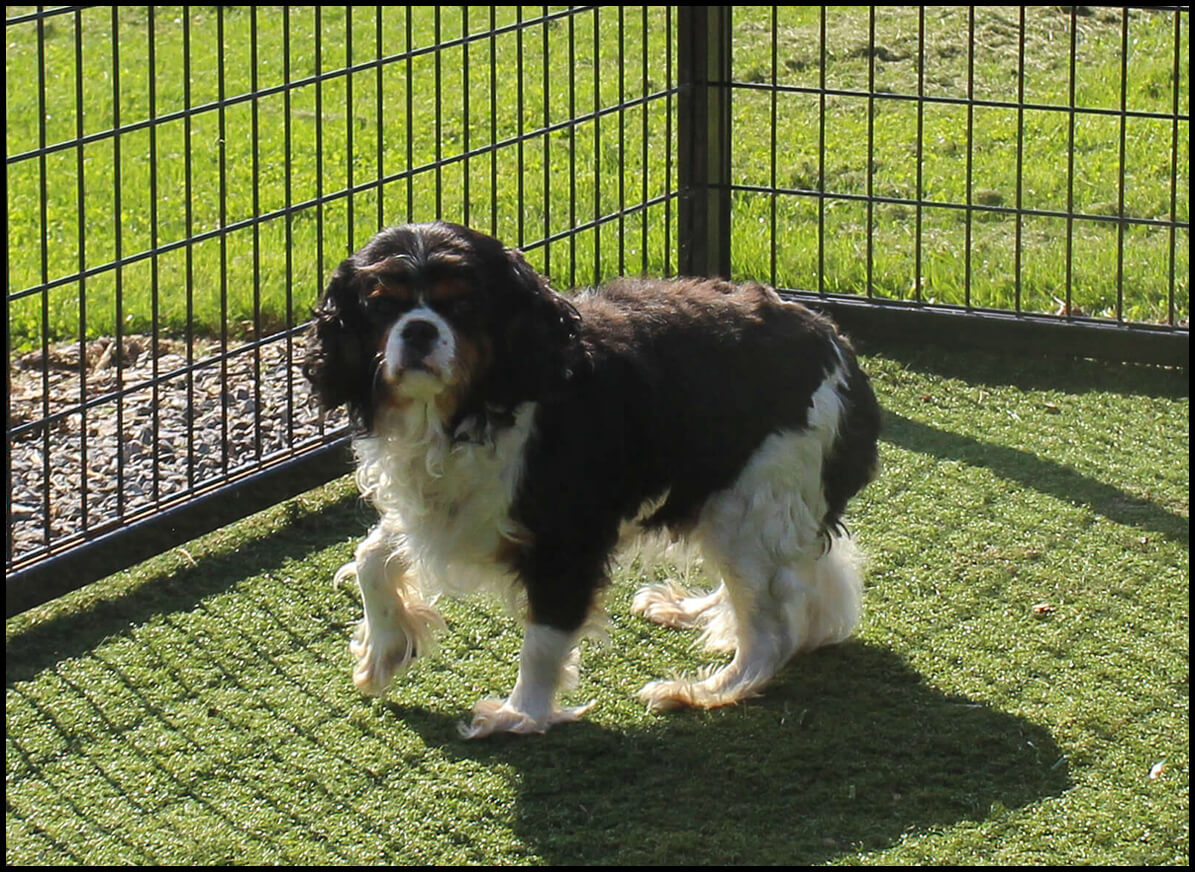 Salt Box Kennels is a family owned & operated kennel that provides safe, secure, and attentive care for dogs and cats. No Sunday drop-offs.
Four exercise shifts per day.
Bring your dogs special food or use our IAMS brand.
Climate controlled kennel.
Outdoor exercise area.
Boarding cats & dogs.
Discounts on extended stays.
Please call for rates and availability.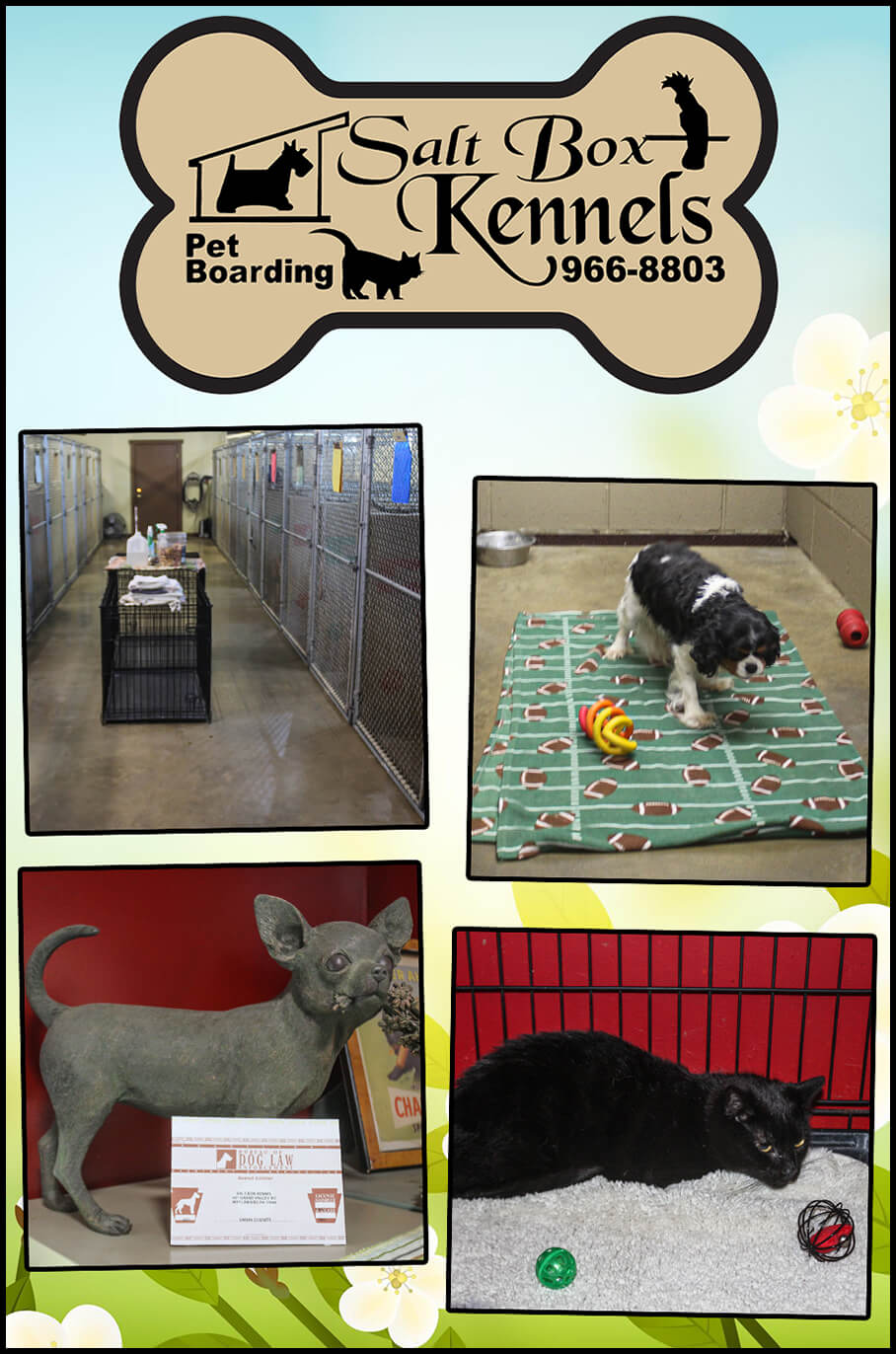 Monday to Friday
6:30 AM - 7:00 AM
Saturday
8:00 AM - 12:00 PM
Sunday
Closed (No Drop-off or Pick-up)