Red Cedar Log Furniture to Elevate your Home…
Located on a Mennonite Family farmstead in the beautiful Finger Lakes Region of New York, Seneca Grove Rustics specializes in handcrafting aromatic red cedar furniture, accessories, and crafts. Featured prouducts include lamps, shelving, coffee tables, bar tables, end tables, and much more.
NOTE: Hours are by chance or by appointment. Always closed on Sunday and Christian holidays.
Contact Us!
Phone: (607) 243-7220
Address: 365 Shannon Corners Road, Dundee, NY 14837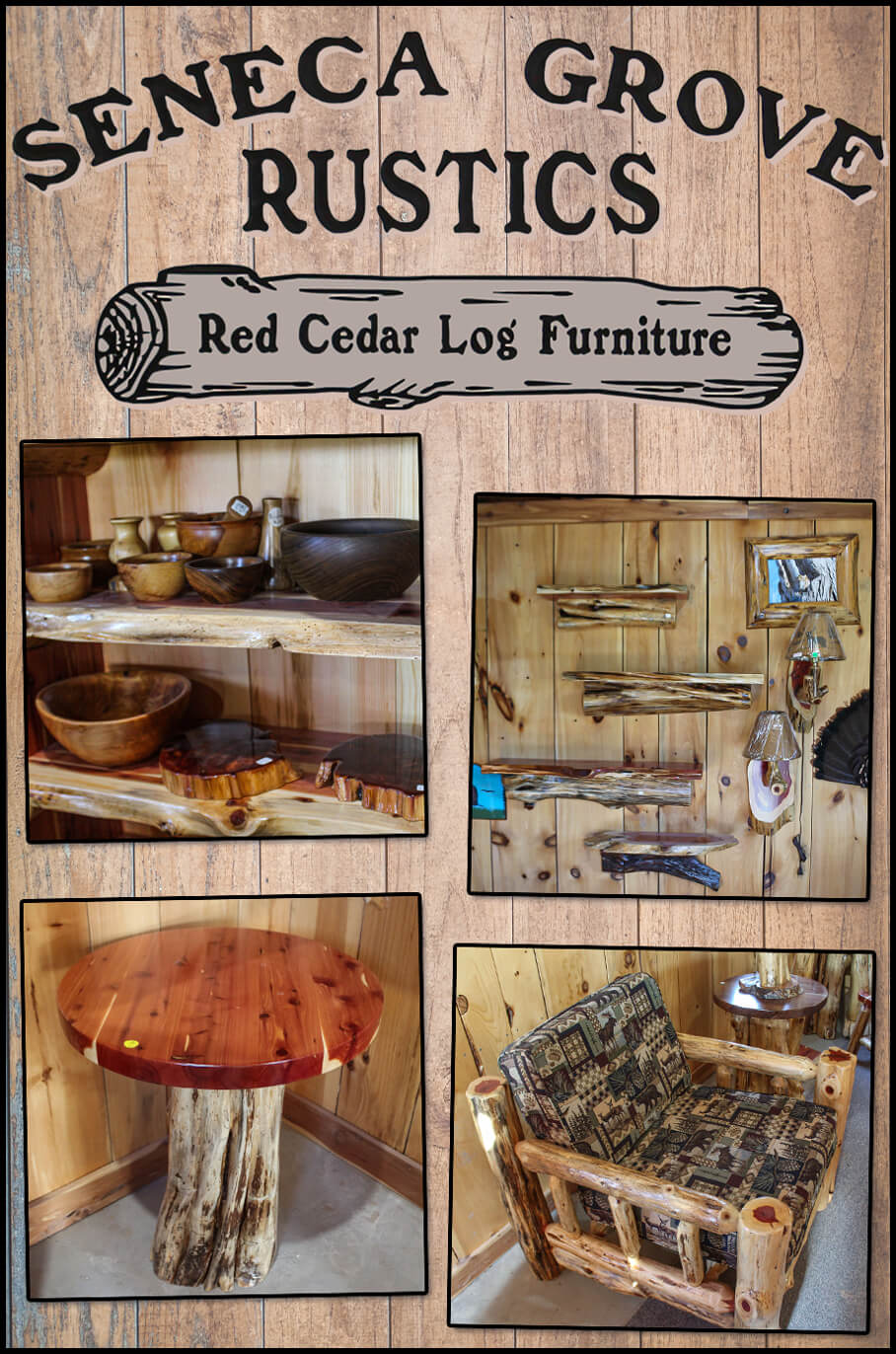 Tuesday
8:00 AM - 5:00 PM
Wednesday
8:00 AM - 5:00 PM
Thursday
8:00 AM - 5:00 PM
Good Friday, Ascension Day, and Other Christian Holidays
Closed