Your One-stop Farm Stand for Everything From Farm Raised Meats to Beautiful Flowers…
Shady View Farm Stand is a year-round farm market and greenhouse that is owned & operated by the Zeiset Family. With a tireless commitment to local and quality, they specialize in seasonal produce, farm raised meats, Sweet Acres Creamery dairy products, quality cheeses, homestyle preserves, cage-free eggs, and a nice variety of gourmet food items.
During the Spring, their small greenhouse is filled with flowers and plants, including beautiful planters and hanging baskets.
Throughout the Summer, join with the many customers who stop by weekly for their supply of fresh picked fruits and vegetables, including homegrown sweet corn.
During the Fall, there is a bountiful supply of pumpkins, mums, and other harvest decór selections.
Cash and Checks only…
(ATM located nearby)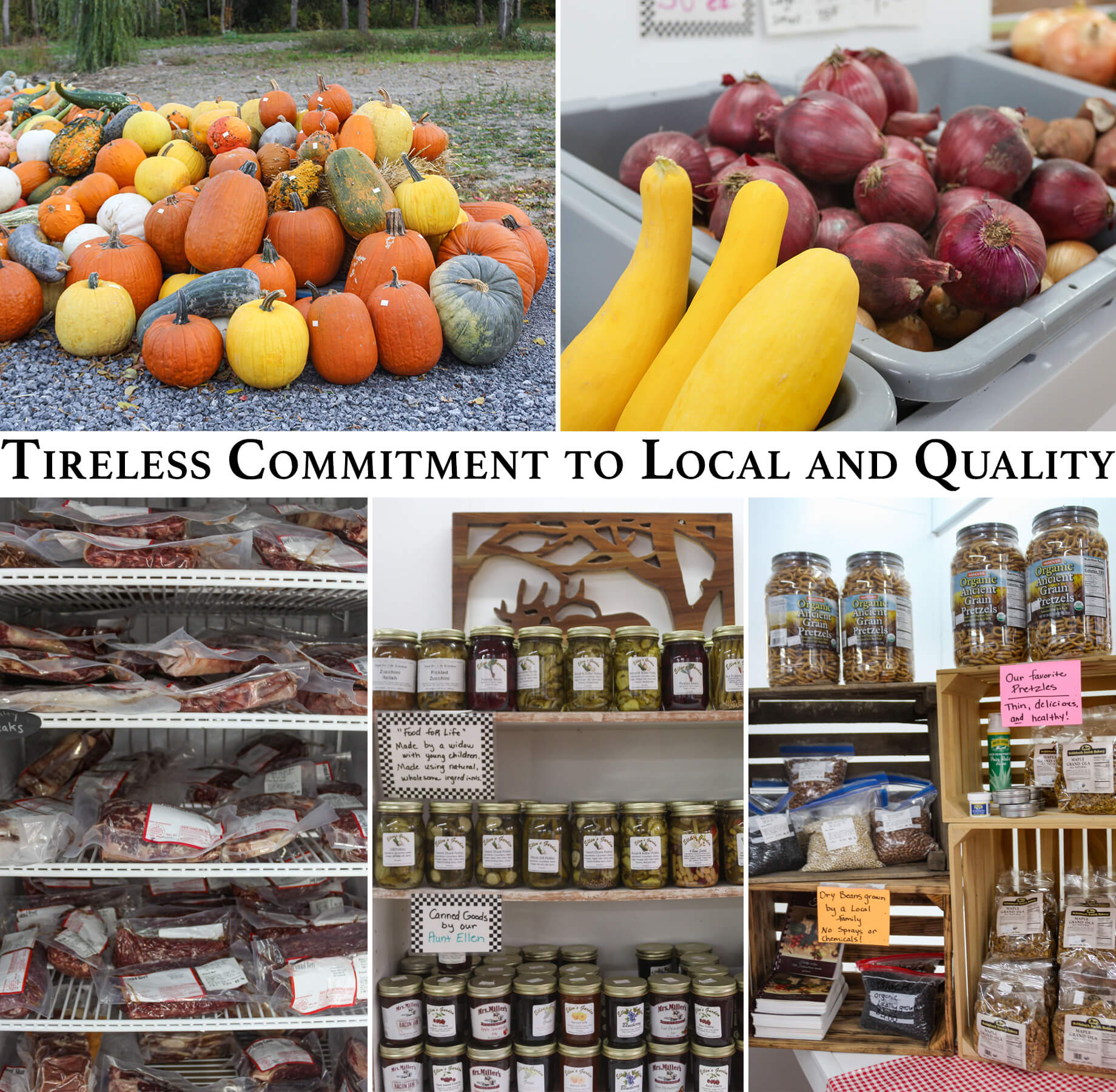 Contact Us!
Phone: (585) 554-6226
Address: 5075 Twitchell Rd Rushville, NY 14544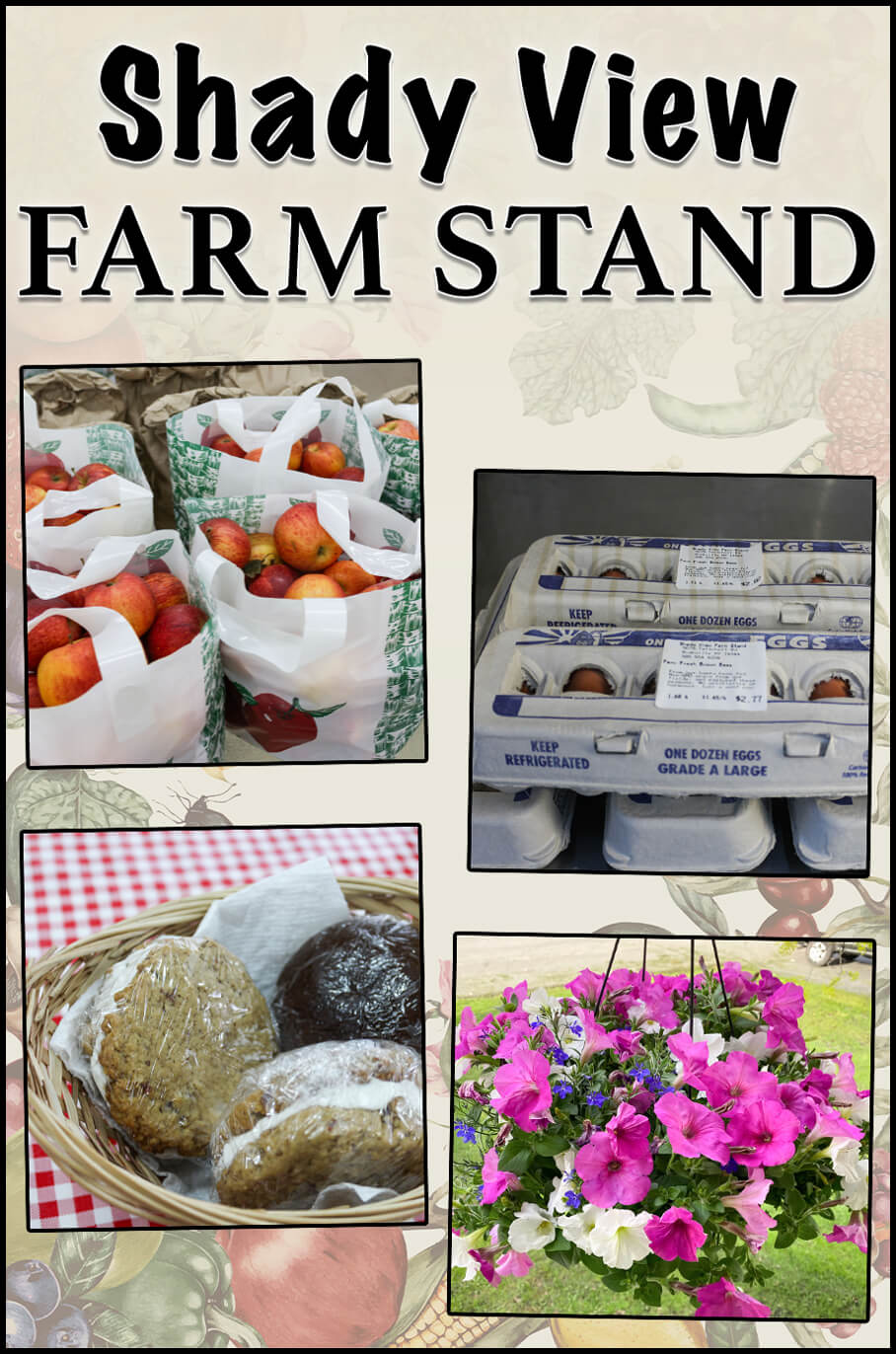 Summer Hours
Monday - Saturday 8:00 AM - 8:00 PM
Winter Hours
Monday - Saturday 9:30 AM - 5:00 PM
Good Friday, Ascension Day, and Other Christian Holidays
Closed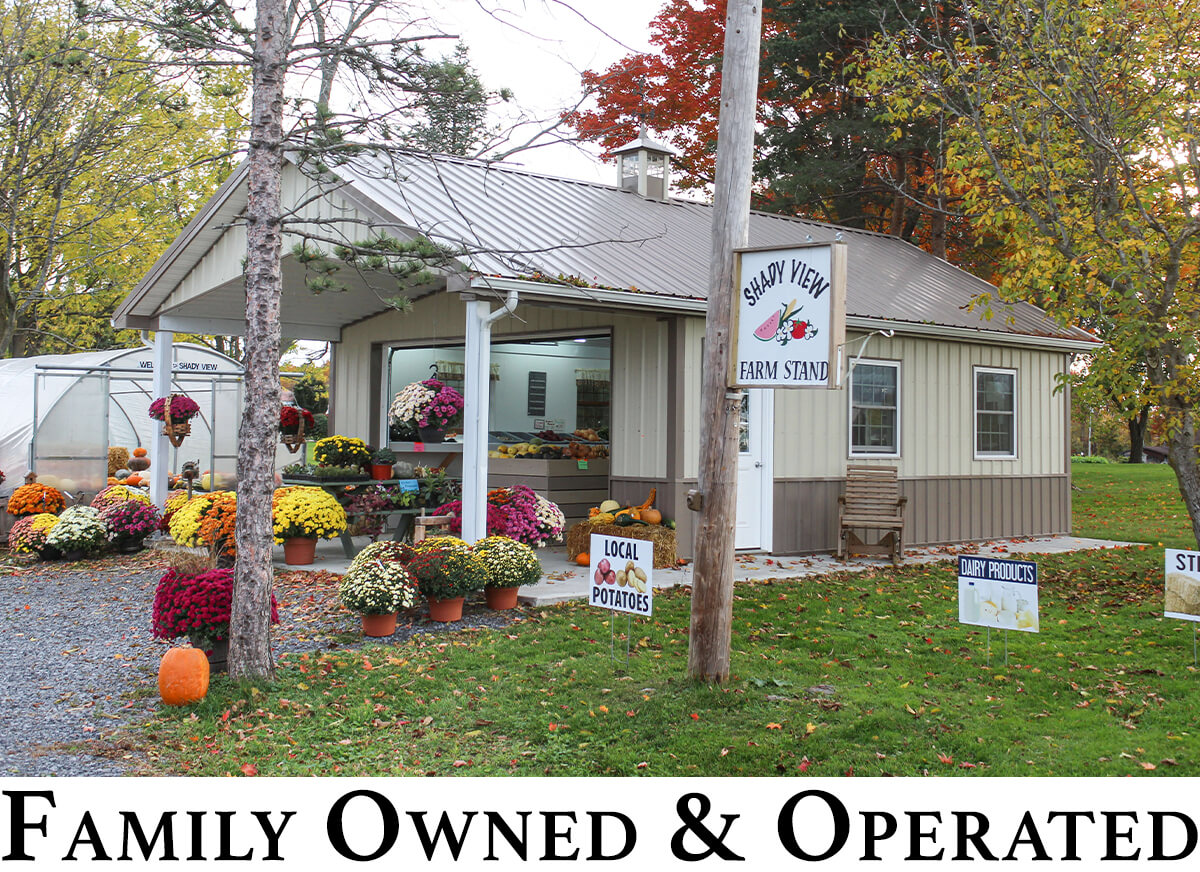 Products available year round:
Eggs, Non-GMO Meat (Farm Raised here on our farm)
Cheese, Milk, Ground Coffee, Jams and Jellies
Dry Beans, Local Honey, Local Maple Syrup
Products available in Spring:
Hanging Baskets, Planters, Bedding Plants
Vegetable Plants, Succulents, Houseplants
Perennials, Radishes, Spring Onions, Lettuce
Strawberries, Tomatoes
Products available in Summer:
Perennials, Watermelon, Cantaloupe, Onions, Peppers, Zucchini
Tomatoes, Sweet Corn, Summer Squash, Cucumbers,
Potatoes, raspberries, Blueberries, Peaches
Products available in Fall:
Cabbage, Cauliflower, Fall Squash, Butternuts,
Acorn Squash, Pumpkins, Mums, Apples, Pears,
Canning Tomatoes, Canning Vegetables,
Corn Shocks