​Shetler's Supplies
565 Donation Road
Greenville, PA 16125
(724) 475-4622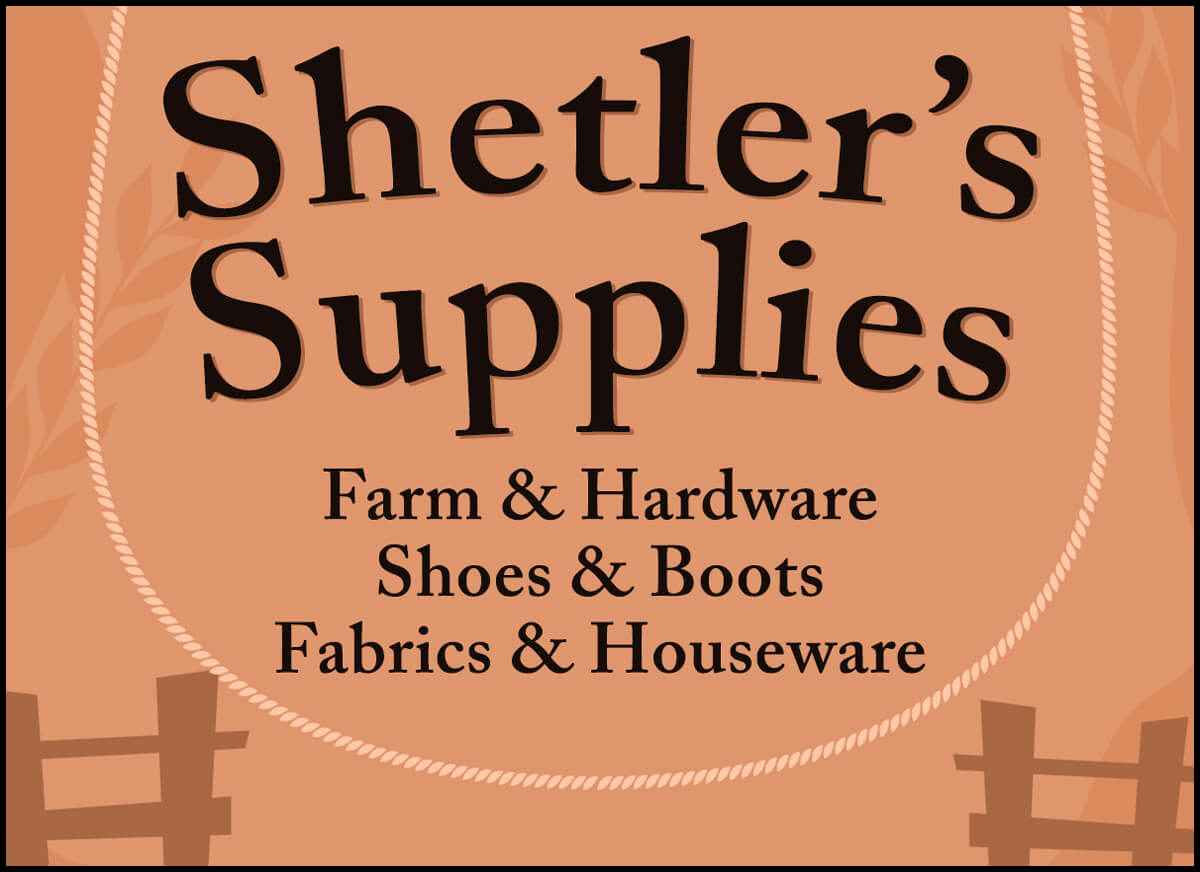 Shetler's Supplies
565 Donation Road
Greenville, PA 16125
(724) 475-4622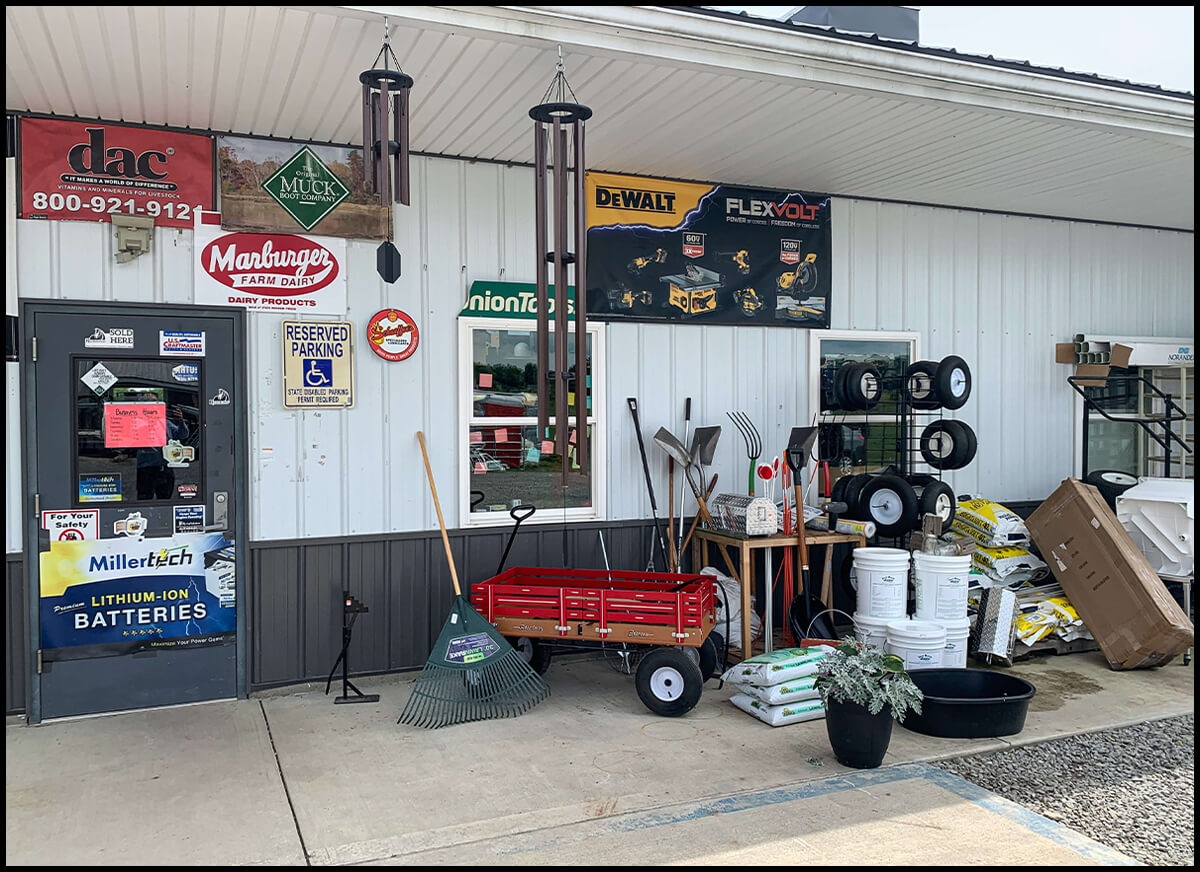 Farm and Home Supplies and Attire; Everything You Need in One Place…
Shetler's Supplies is Northwest PA's one-stop farm and home shopping destination. Located on the Shetler Amish farmstead, this family owned business features a full range of farm, hardware, tools, paint, plumbing, and electrical supplies.
Their variety store department feature gifts, cards, clothing, boots & shoes, laundry, and home goods.
Their food shop carries a nice selection of bulk foods and frozen foods. Specializing in triple wall stainless steel chimneys by DuraVent.