Quality, Local Greenhouse and Produce Choices for Your Home…
Stauffer's Produce Farm and Greenhouse is a one-stop destination for those who prefer local shopping, appreciate good quality, and value affordability.
From springtime through the fall season, the Greenhouse is filled with everything needed for beautiful spaces (in and around the home) and bountiful gardens. Stauffer's is known for their many beautiful arranged planters.
Throughout the summer growing season, stop by their Farm Market for fresh picked, local produce and market fare varieties.
Contact Us!
Phone: (717) 362-4370
Address: 6430 Pennsylvania 225 Elizabethville, Pennsylvania 17023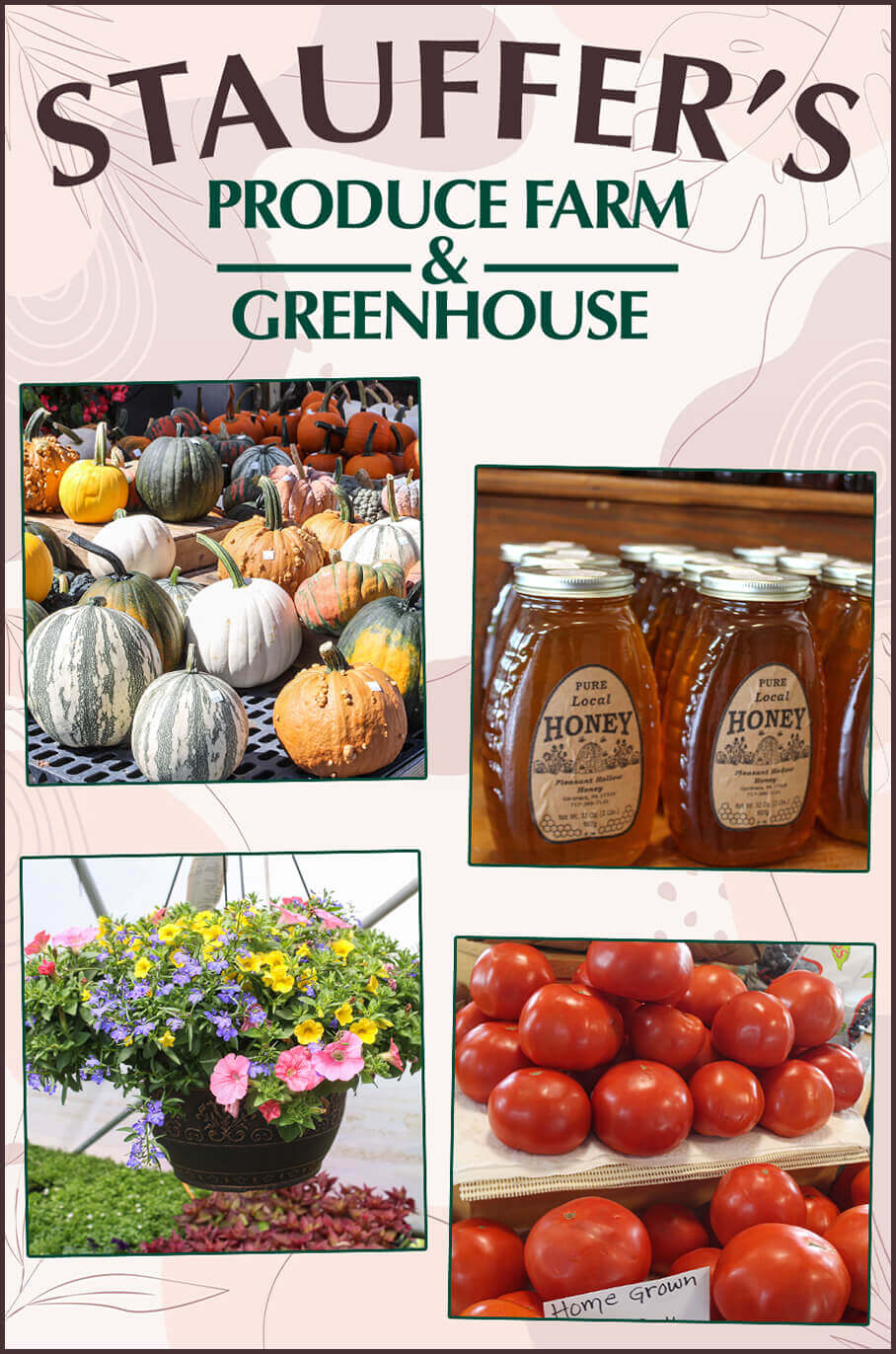 Tuesday
9:00 AM - 6:00 PM
Wednesday
9:00 AM - 6:00 PM
Thursday
9:00 AM - 6:00 PM
Saturday
9:00 AM - 5:00 PM
Good Friday, Ascension Day, and Other Christian Holidays
Closed
Closed Wednesdays in July and August
9:00 AM - 6:00 PM