Quality Butchering Done Right…
Located in Mill Hall, Stoltzus Butcher Shop is a favorite destination for custom meat processing of deer, beef, and pork. This locally owned & family operated shop also offers an abundance of outstanding special meat cuts, as well as meat bundles, hamburger, pork chops, steaks, lunch meats, cheeses, ring bologna, frozen seafood, and "made to order" sausage, using a wide variety of seasoning blends.
Make sure to try their melt in your mouth homemade Canadian bacon, their smoky and salty dried beef, and their famous beef brisket bacon.
The shop is ultra clean and beautiful, with tables full of baked goods, local canned goods, and maple syrup that was collected from the nearby woods.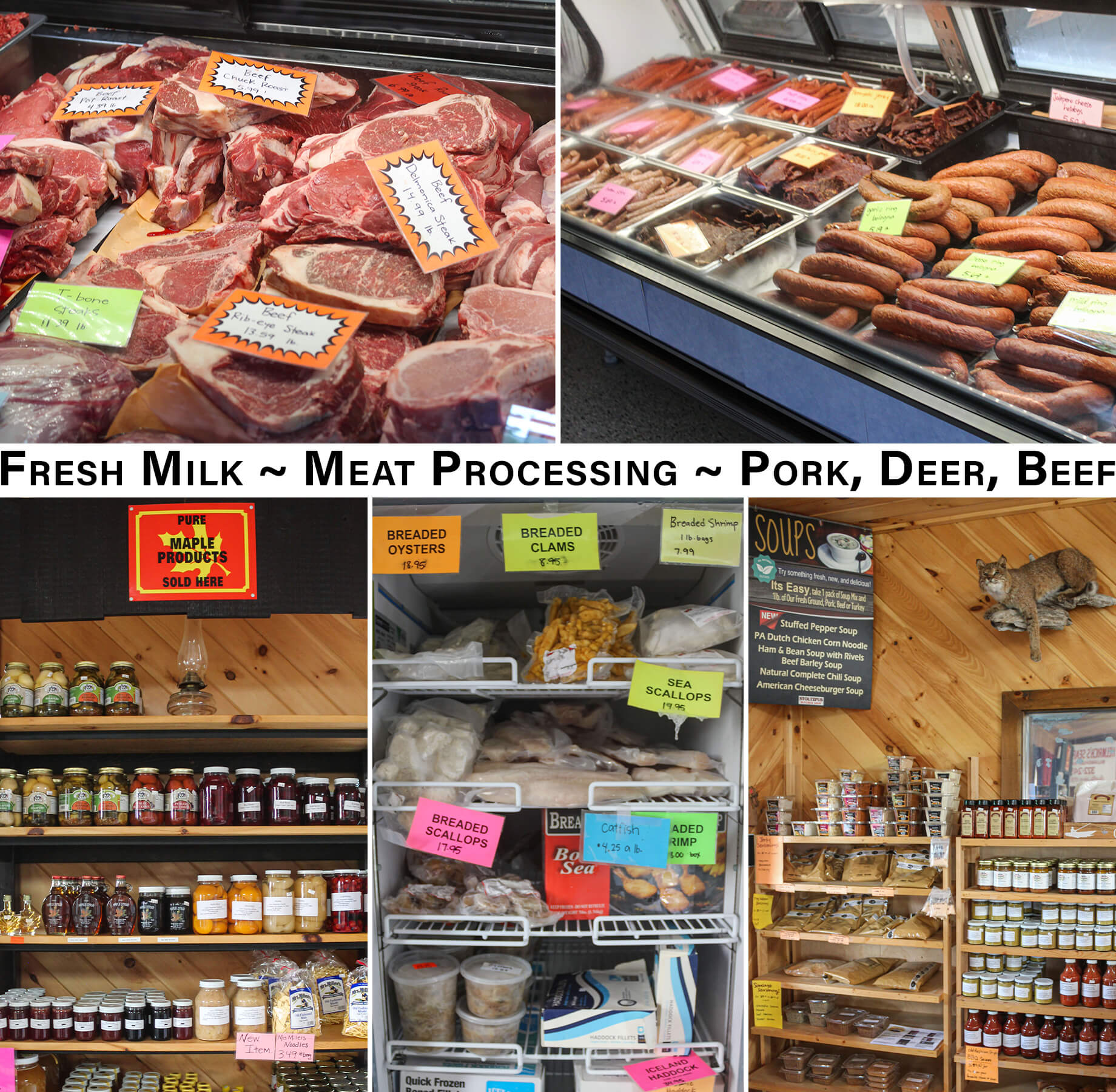 Contact Us!
Phone: (570) 726-7799
Address: 1784 East End Mountain Road Mill Hall, PA 17751
Tuesday
7:00 AM - 5:00 PM
Wednesday
7:00 AM - 5:00 PM
Thursday
7:00 AM - 5:00 PM
Saturday
8:00 AM - 4:00 PM
Good Friday, Ascension Day, and Other Christian Holidays
Closed