Produce Farm Cooperative Wholesale Distributor…
Sunny Harvest Produce Farm Cooperative offers wholesale distribution of seasonal fresh produce that is grown in southern Lancaster County by 27 farmers. Fresh picked produce is brought from fields to the Sunny Harvest cold storage warehouse, where wholesale quantities are assembled and transported to grocery stores, restaurants, markets, and other wholesale distributors in PA, NY, NJ, DE, and MD.
In addition to all varieties of seasonal produce, Sunny Harvest also distributes cage-free eggs and flowers (cut flowers in summer, mums in fall). Sunny Harvest distributes by wholesale only…call for product availabililty and delivery schedules. There are no set hours…leave a message and your call will be returned.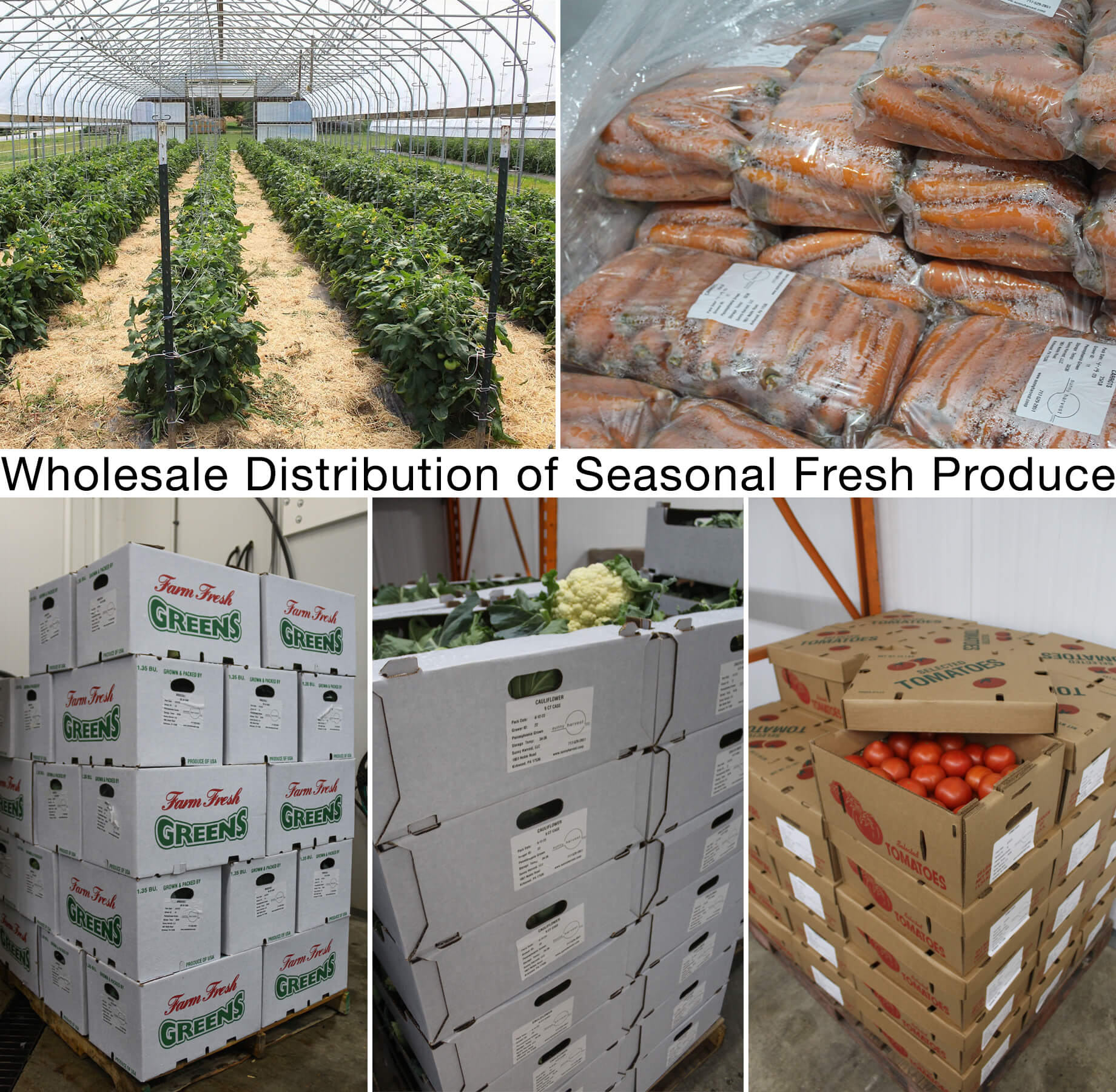 Contact Us!
Phone: (717) 529-2851
Address: 1851 Noble Rd, Kirkwood, PA 17536