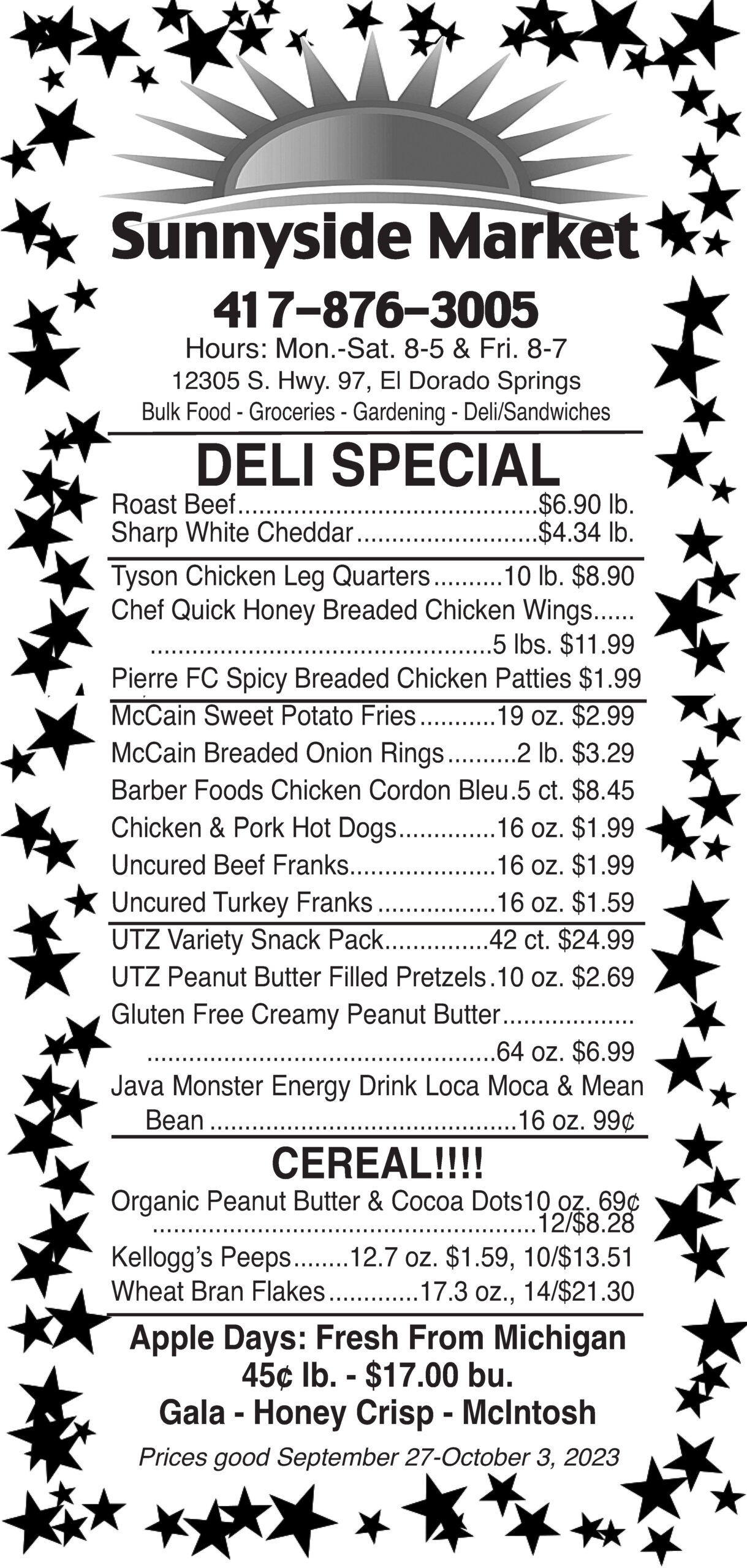 A Market With Staff That Cares, and Prices You'll Love…
Located near the border of Cedar & Polk Counties, Sunnyside Market is a one-stop food shopping destination for Groceries and Bulk Foods of all types. From spices and baking supplies to canned goods and preserves, customers can purchase quantities that meet the needs of everyone, ranging from small family meals to commercial kitchens. In addition to bulk foods, Sunnyside Market features cleaning products, variety store items, fruits & vegetables, cheese & dairy products, and herbs & vitamins.
The on-location kitchen and full-service deli offers customers biscuits and gravy in the morning and made-to-order sandwiches throughout the day. Fresh food and hand-scooped ice cream can be carried out or eaten in, with dining booths located at the front of the store.
Sunnyside Market carries a full range of quality products from Walnut Creek and features all natural grass-fed beef from Abbott Farms.
Click HERE for Our Sandwich/ Wrap Menu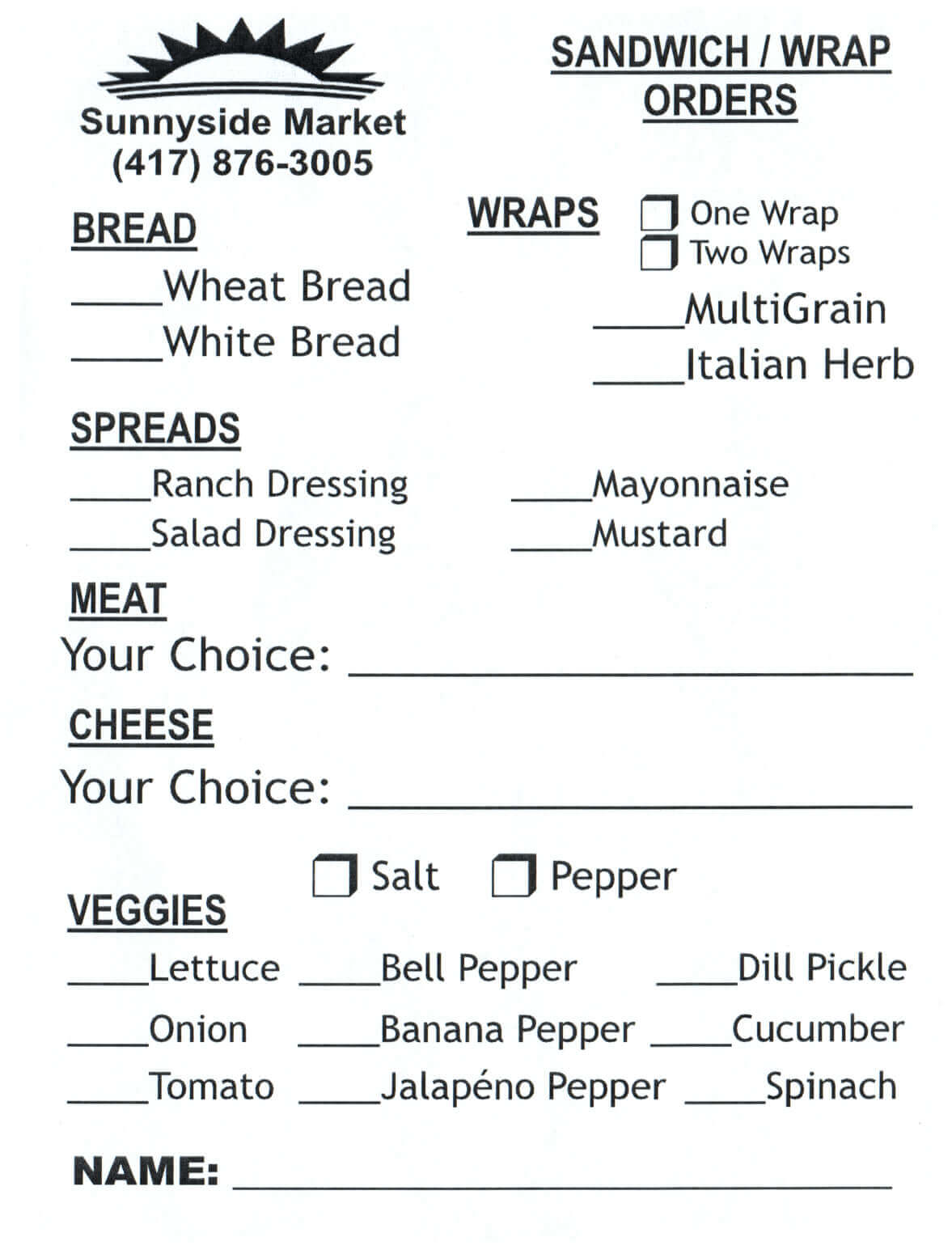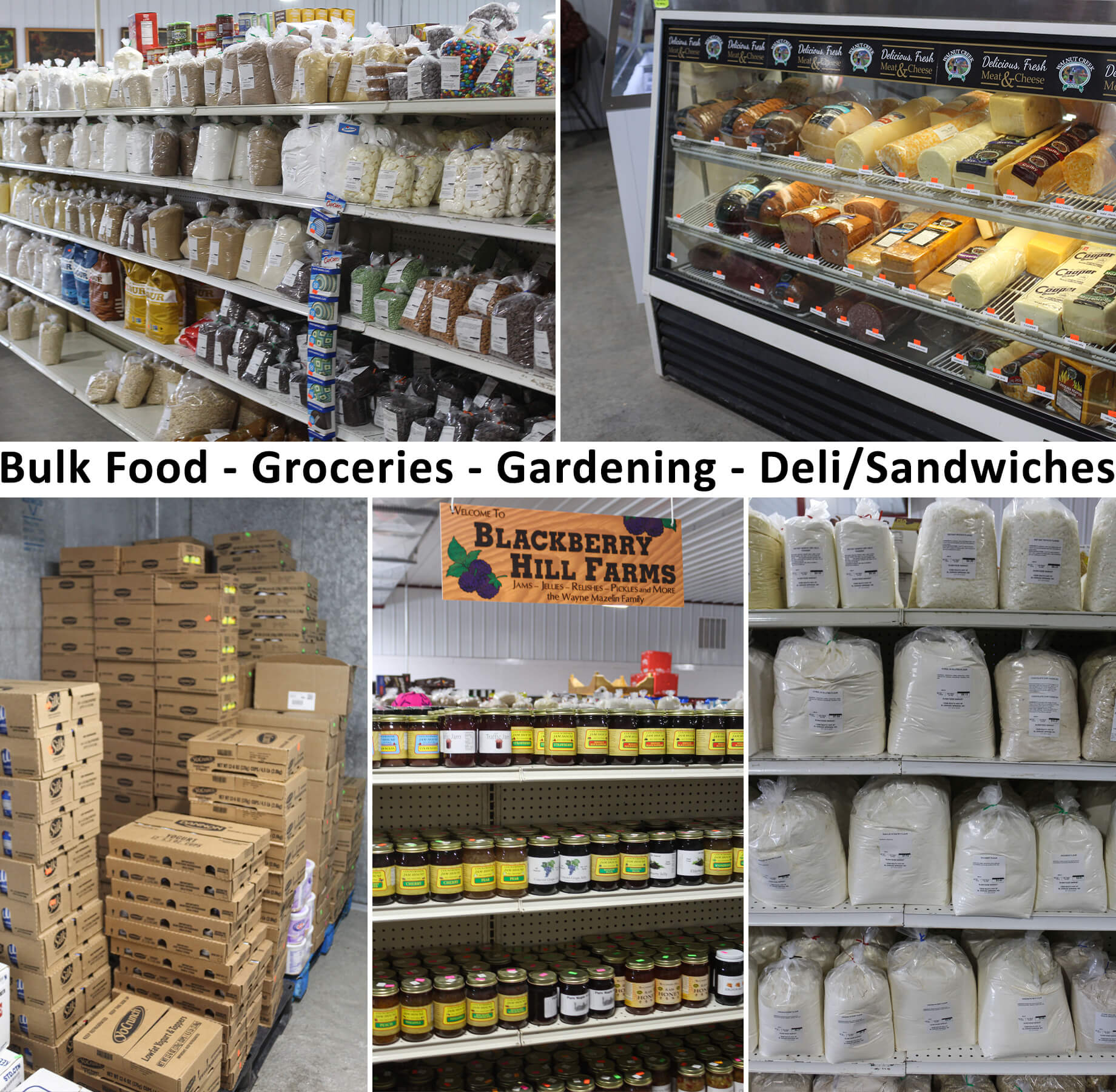 Contact Us!
Phone: (417) 876-3005
Address: 12305 State Hwy 97, El Dorado Springs, MO 64744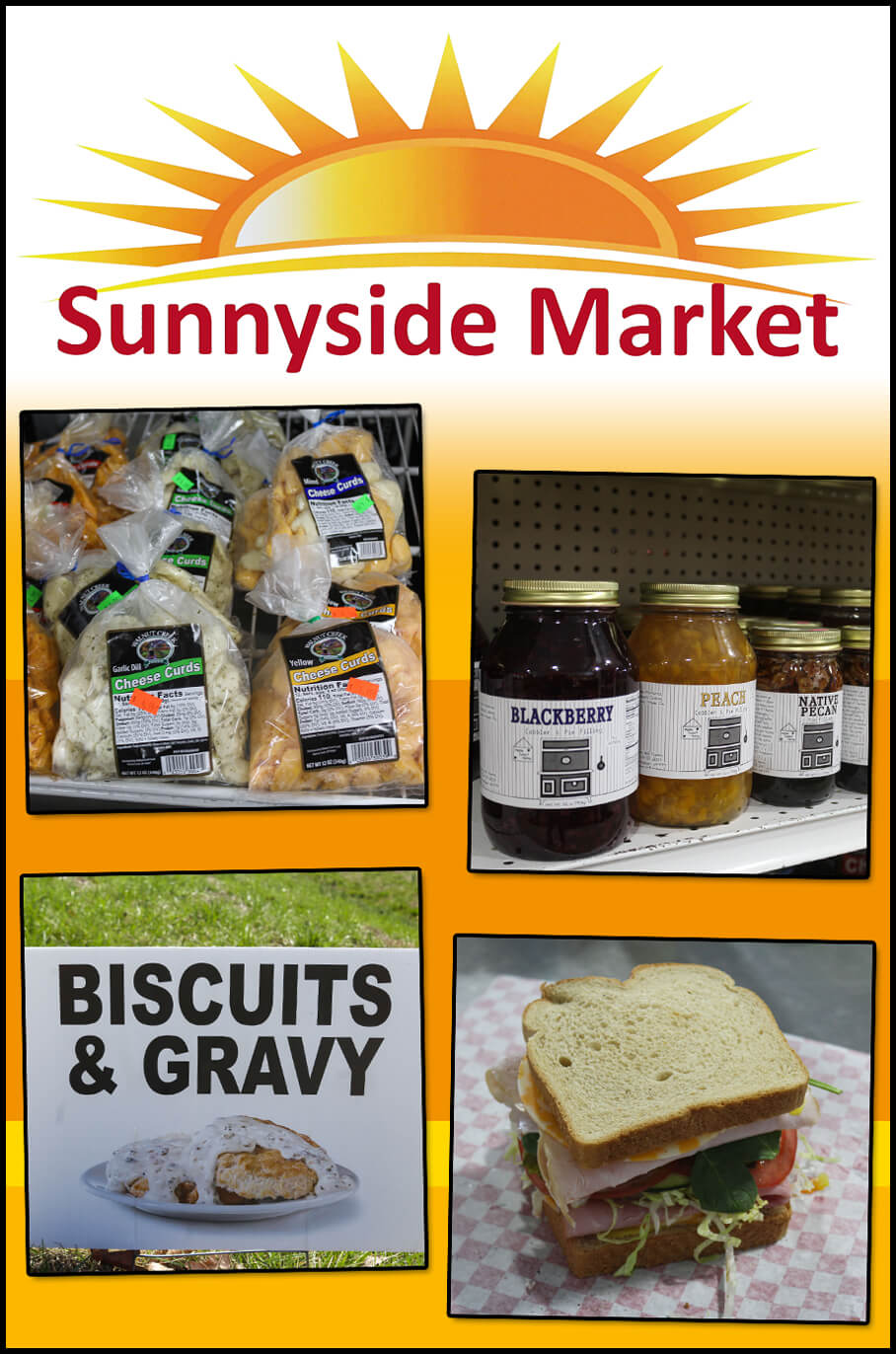 Tuesday
8:00 AM - 5:00 PM
Wednesday
8:00 AM - 5:00 PM
Thursday
8:00 AM - 5:00 PM
Saturday
8:00 AM - 5:00 PM
Good Friday, Ascension Day, and Other Christian Holidays
Closed