A Grocery Store That Prioritizes Fresh, Quality, and Affordability…
Located in the Mennonite community of Versailles/Barnett MO, Sunshine Foods is a one-stop food shopping destination for those who appreciate great deals on quality selections.
The Bulk Foods section is among the largest in the state of Missouri, with quantities that range from small ounce containers of spices to 50 lb bags of flour.
The bakery is a customer favorite, featuring fresh baked breads, cakes, pies, and Dutch varieties (whoopie pies).
The deli sells fresh made subs that are overstuffed and very tasty.
The grocery and frozen sections sell a full line of options you would expect to find at a traditional supermarket, along with fresh seasonal produce.
The store also features dry goods, furniture, and quality shoes/boots.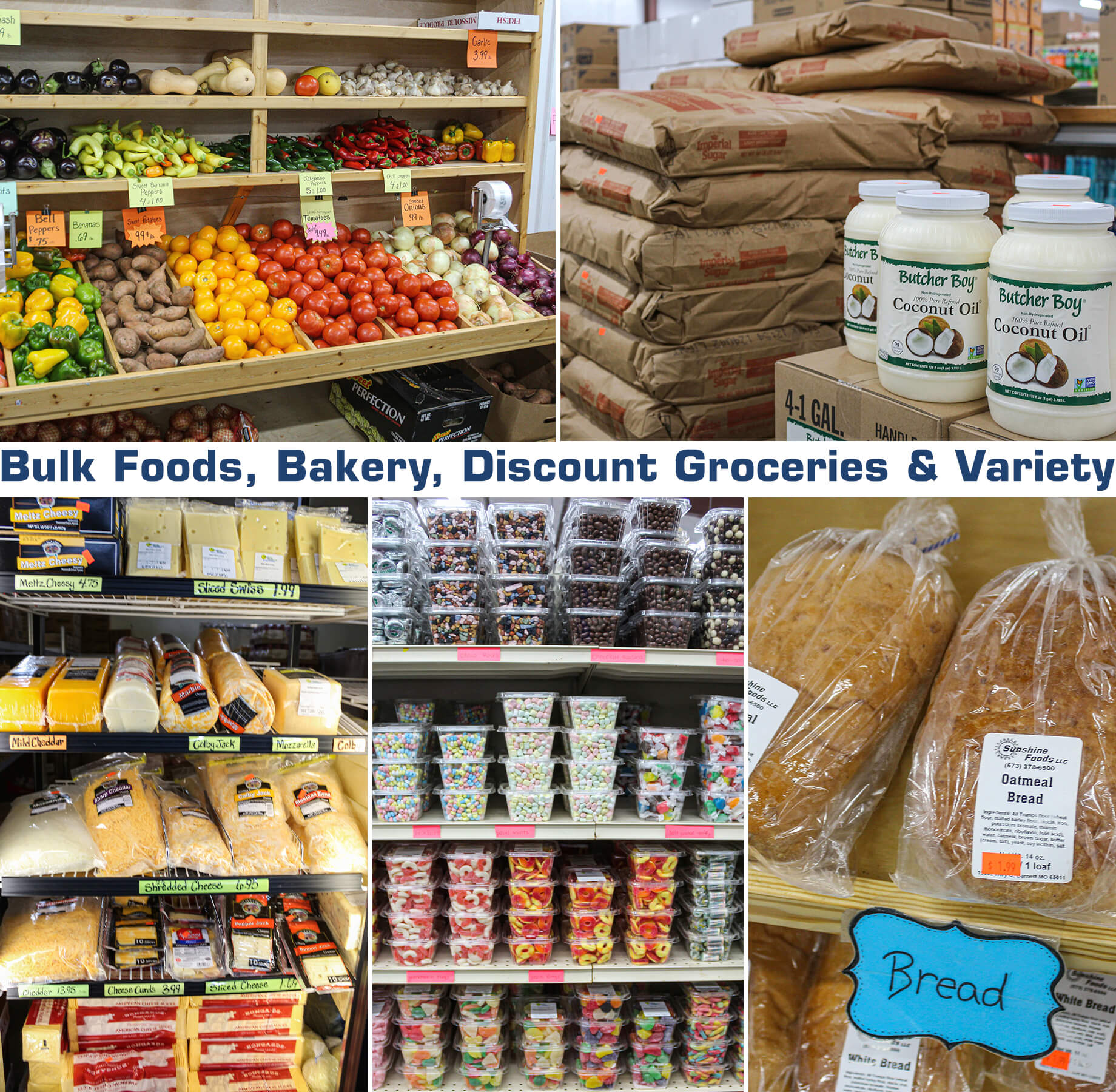 Contact Us!
Phone: (573) 378-6500
Address: 19532 State Highway C Barnett, Missouri 65011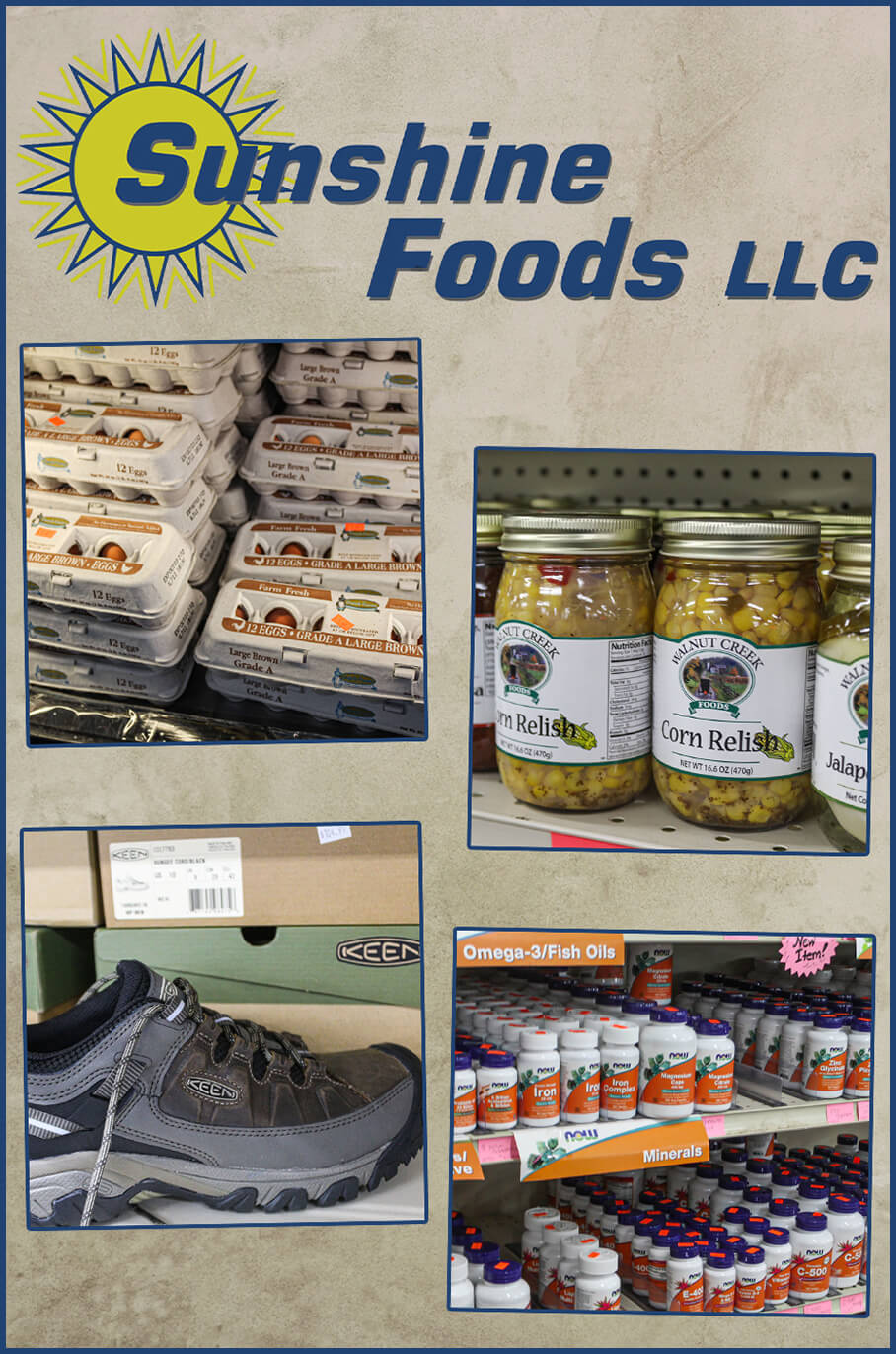 Tuesday
8:00 AM - 5:00 PM
Wednesday
8:00 AM - 5:00 PM
Thursday
8:00 AM - 5:00 PM
Saturday
8:00 AM - 5:00 PM
Good Friday, Ascension Day, and Other Christian Holidays
Closed