When Looking for Wares and Supplies for Home and Farm, Start Here…
The Country Barn is a locally owned and family operated home & farm store located in the Amish countryside of Middlebury Indiana.
This one-stop shopping destination features an extensive range of products that combine what you commonly find at a variety store and animal feed store.
Featured variety store items include gifts, cards, & books, home décor & room accessories, housewares & kitchen supplies, off-grid products, games & puzzles, baby items & clothing, and much more.
Featured farm store items include a complete selection of animal feeds, wild bird supplies (feeders & feed), equine supplies, animal health products, animal bedding, salt pellets, livestock feeders, fencing, and much more.  Commonly stocked brands include Yoder's Nutrition, Sauder Feeds, Miller's Feed Service, Lucky Buck Minerals, TDI Horse supplies, along with other brands.
​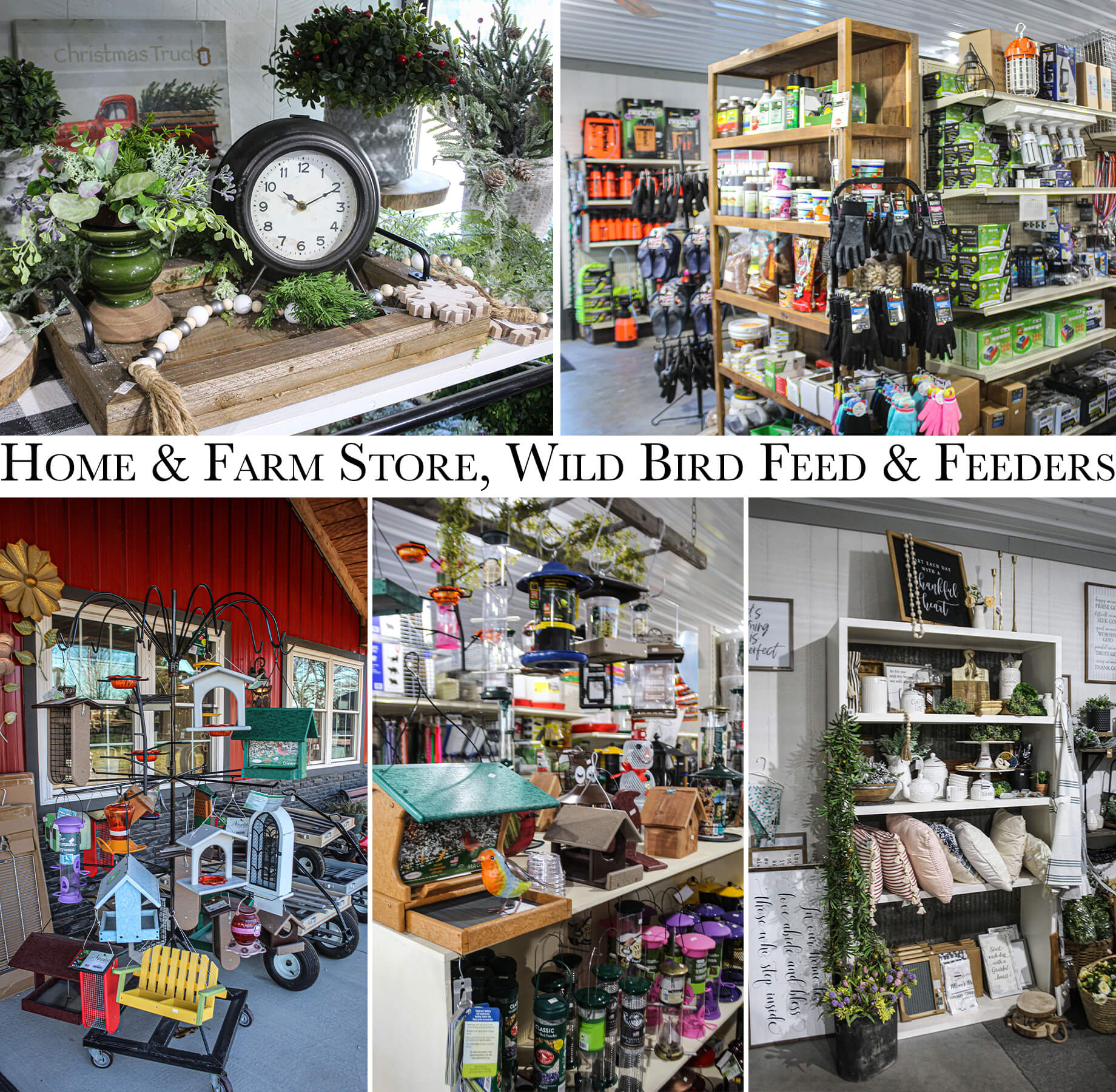 Contact Us!
Phone: (574) 825-4480
Address: 11742 County Road 16 Middlebury, Indiana 46540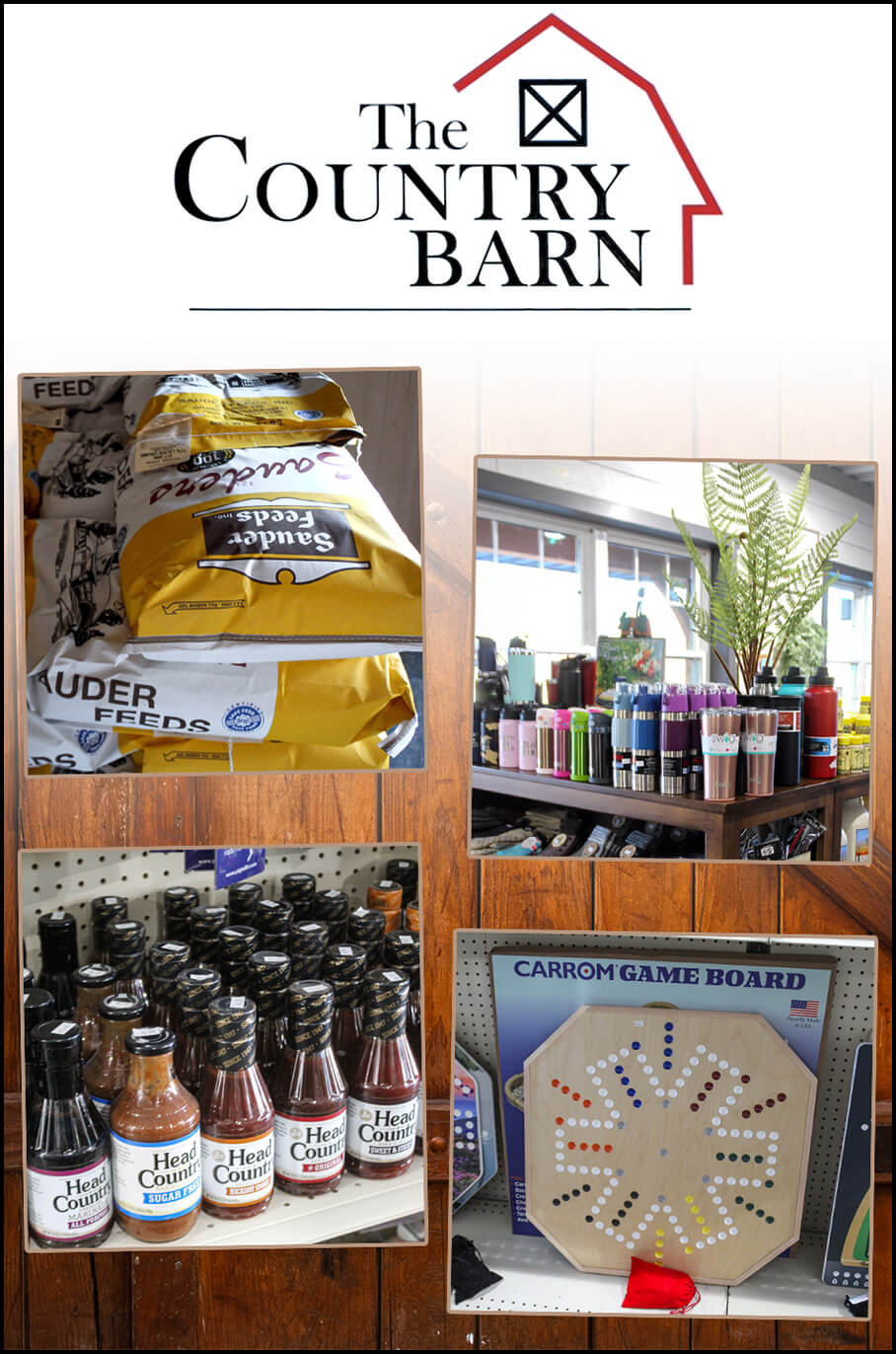 Tuesday
8:00 AM - 4:30 PM
Wednesday
8:00 AM - 4:30 PM
Thursday
8:00 AM - 4:30 PM
Saturday
8:00 AM - 1:30 PM
Good Friday, Ascension Day, and Other Christian Holidays
Closed