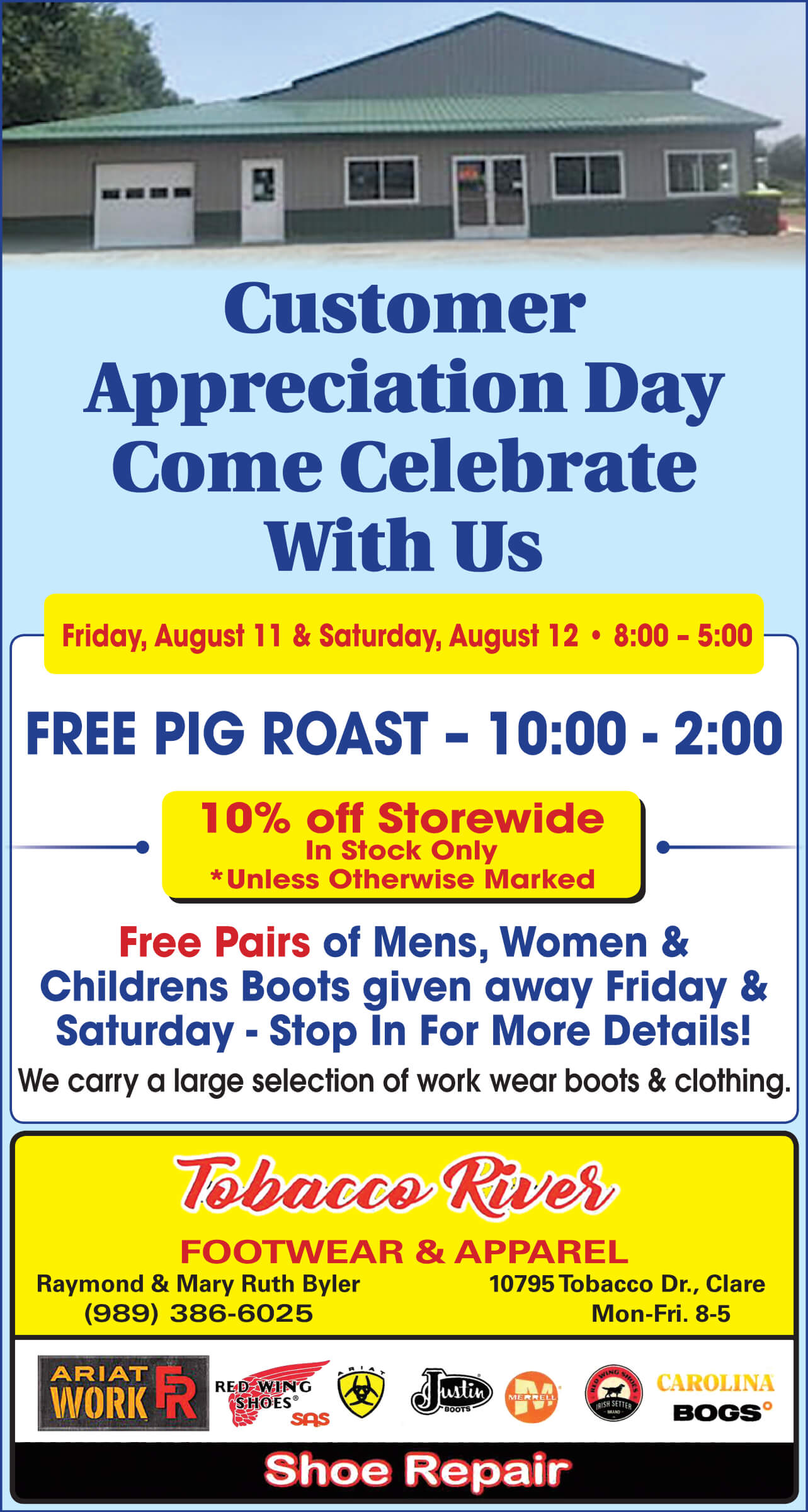 Outerwear, Work Clothing, and Footwear Supplier You Can Depend On…
Tobacco River Footwear & Apparel is a one-stop destination for quality, name brand footwear and apparel (outerwear & work clothing). Name brands include Redwing, Irish Setter, Wolverine, Dry Shod, Merril, Carolina, SAS, Oboe, Nothings Sandals, Sketchers, and more.
Specializing in safety toe shoes and fire resistant clothes.
Shoe repair services.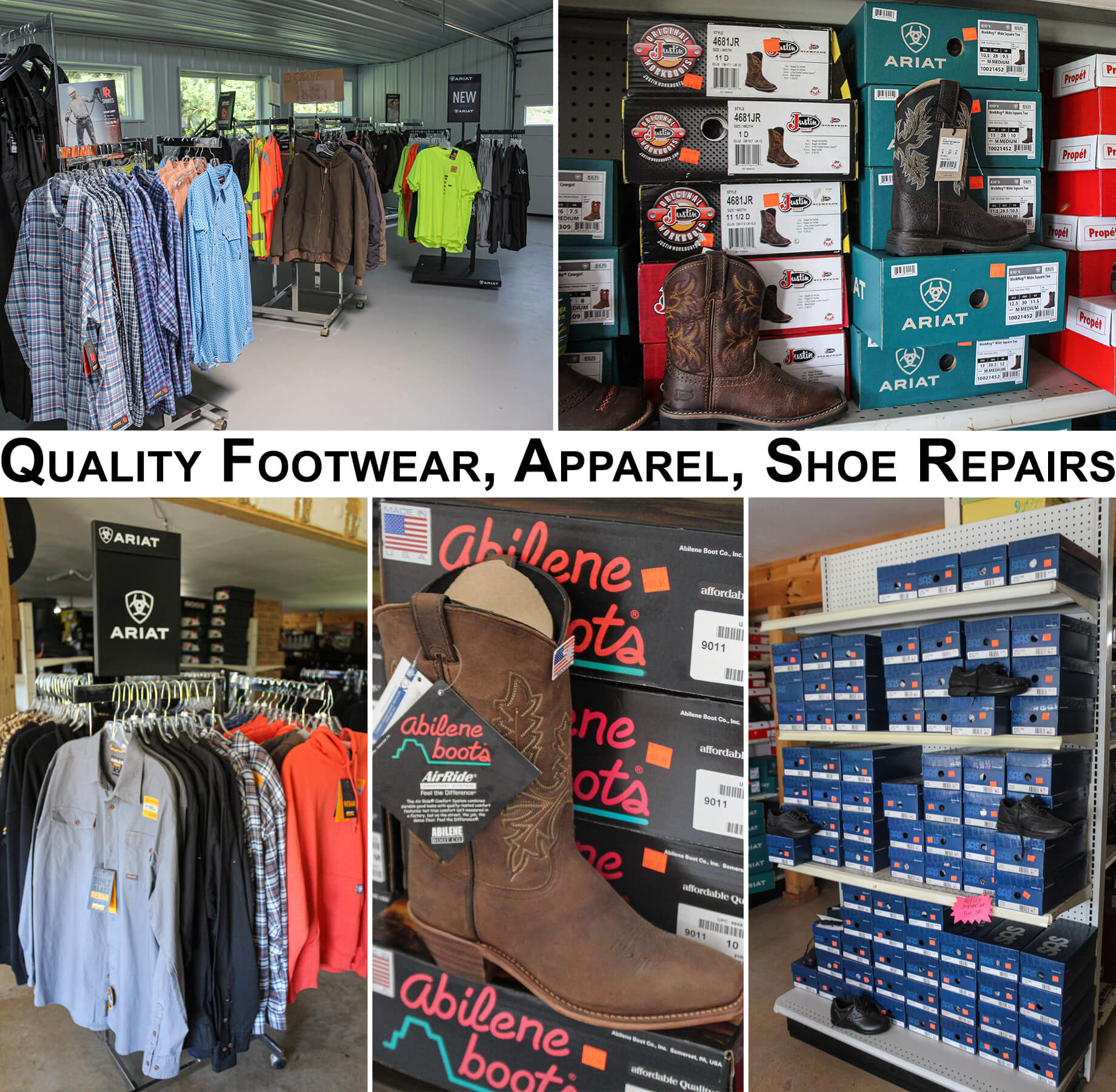 Contact Us!
Phone: (989) 386-6025
Address: 10795 Tobacco Drive Clare, Michigan 48617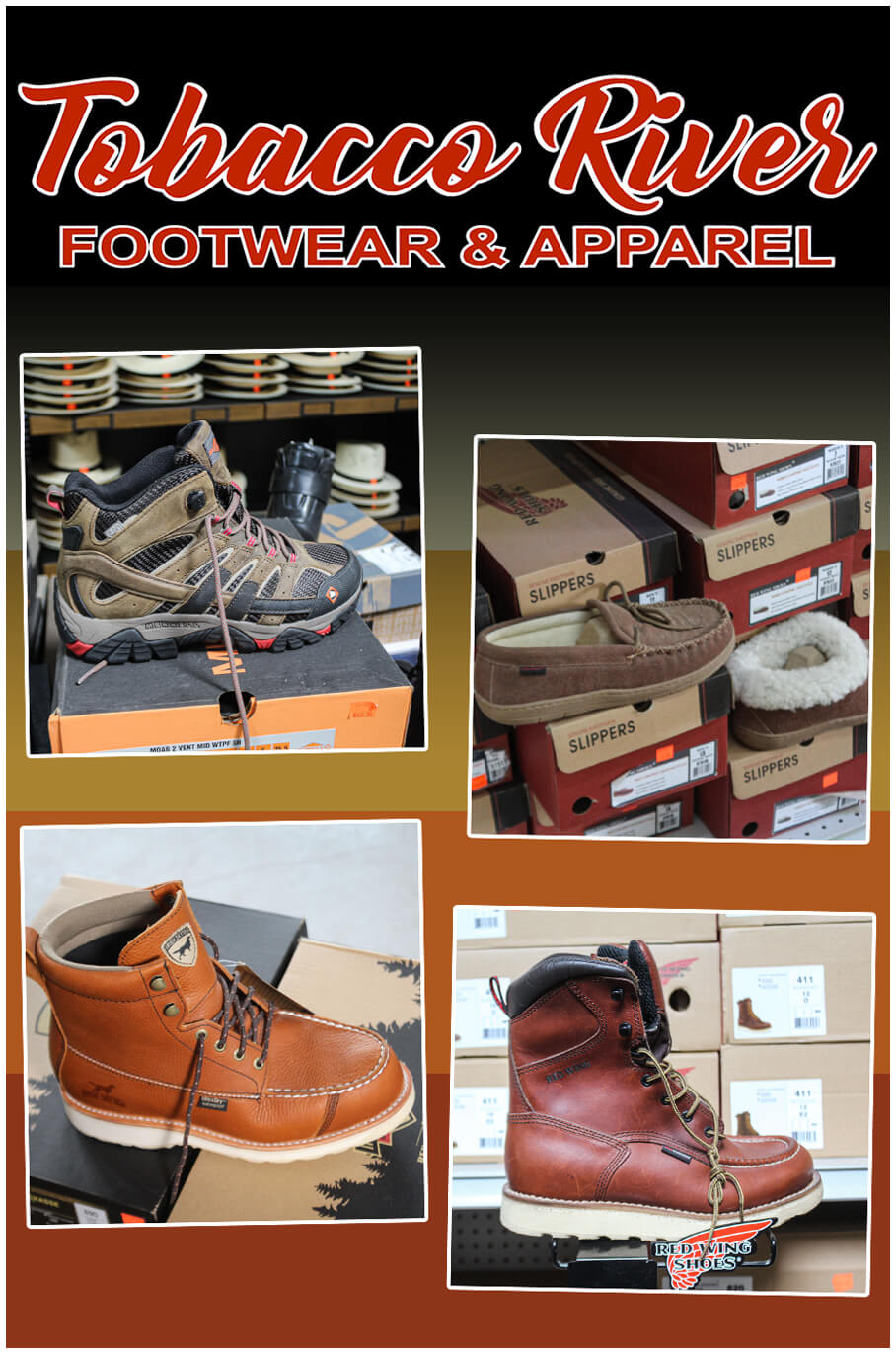 Tuesday
8:00 AM - 5:00 PM
Wednesday
8:00 AM - 5:00 PM
Thursday
8:00 AM - 5:00 PM
Saturday
8:00 AM - 3:00 PM
Good Friday, Ascension Day, and Other Christian Holidays
Closed