Mountain Laurel Railings in Western Red Cedar and Barnwood…
Upscale Rail offers the unique and creative beauty of mountain laurel wood in handcrafted rails for decks, fences, balconies, and stairways. Mountain Laurel Railings are perfect for both outdoor and indoor settings….providing the owner with a notable "WOW Effect" with everyone who sees their project for the first time.
The top and bottom frames for railings are available in a choice of Western Red Cedar and Barnwood.
All openings of woven Mountain Laurel Railing are made to code, 4 inches or less. Each Railing is physically strong, secured with only screws.
Curved Railing is available…call for pricing.
Purchase of materials and shipping is available nationwide.
Installation is available…call for consultation.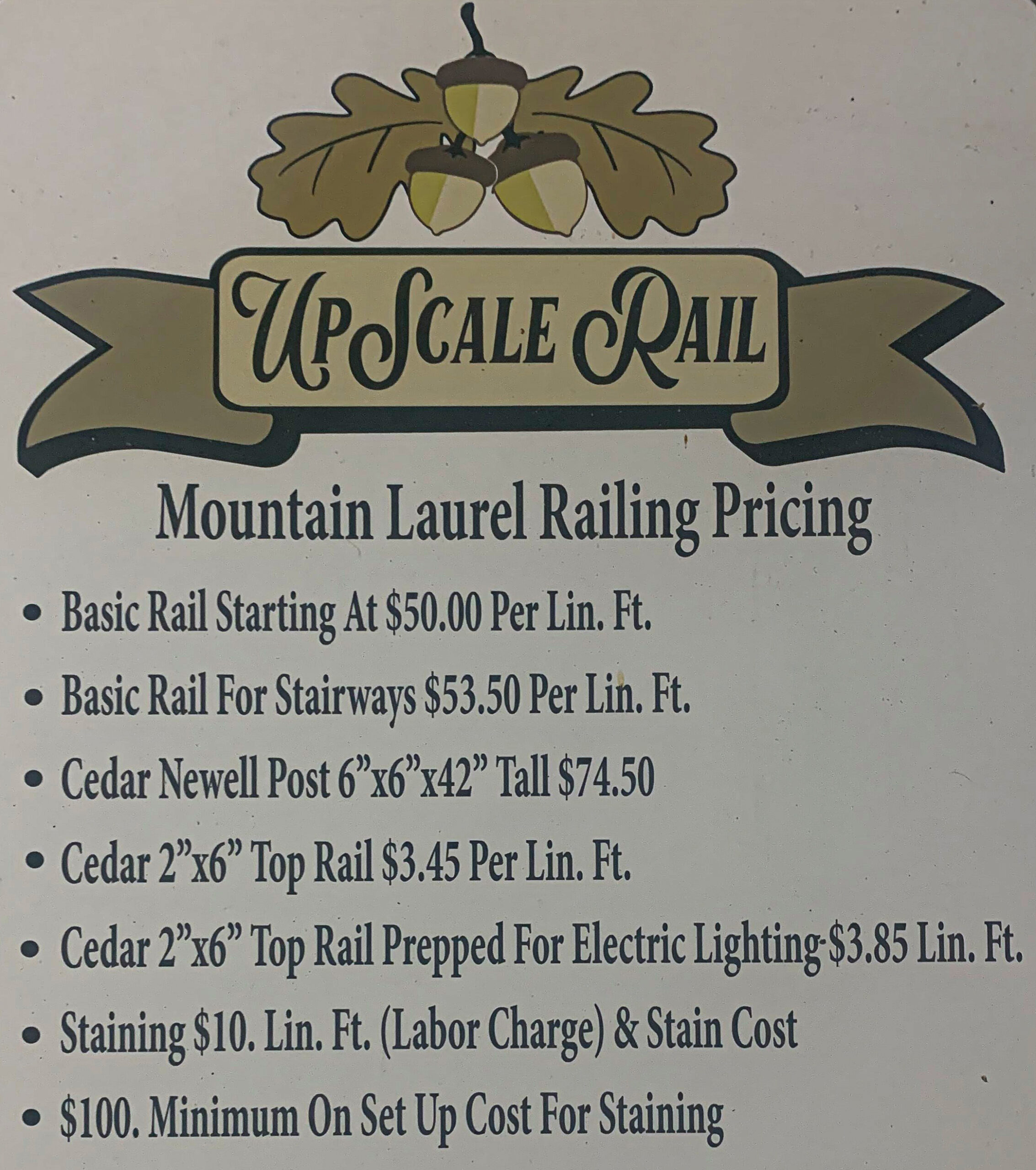 Contact Us!
Phone: (270) 925-9605
Address: 206 Kesselring Rd. Munfordville, KY 42765