~Scroll to Bottom for Catalog~
Valley View Structures
2758 State Hwy 902
Fredonia, KY 42411
(270) 969-8830​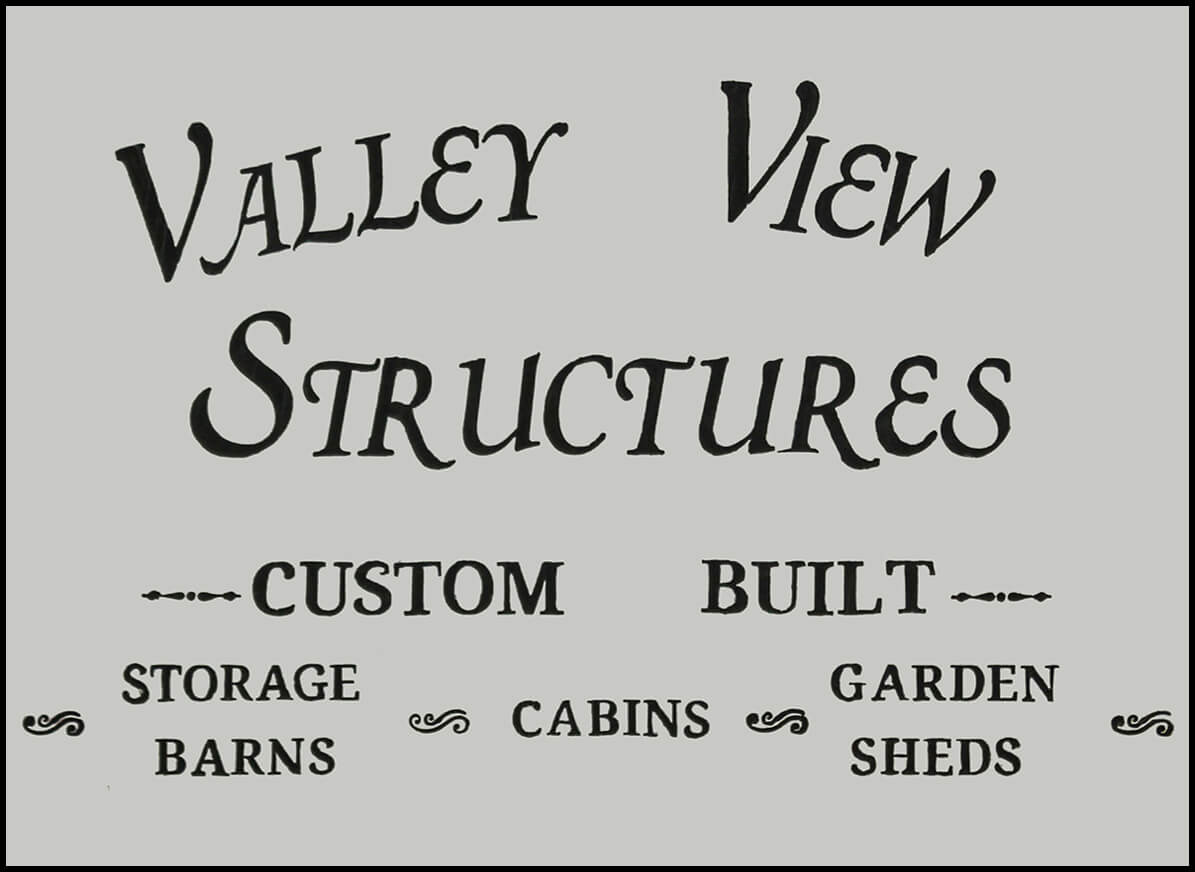 Valley View Structures
2758 State Hwy 902
Fredonia, KY 42411
(270) 969-8830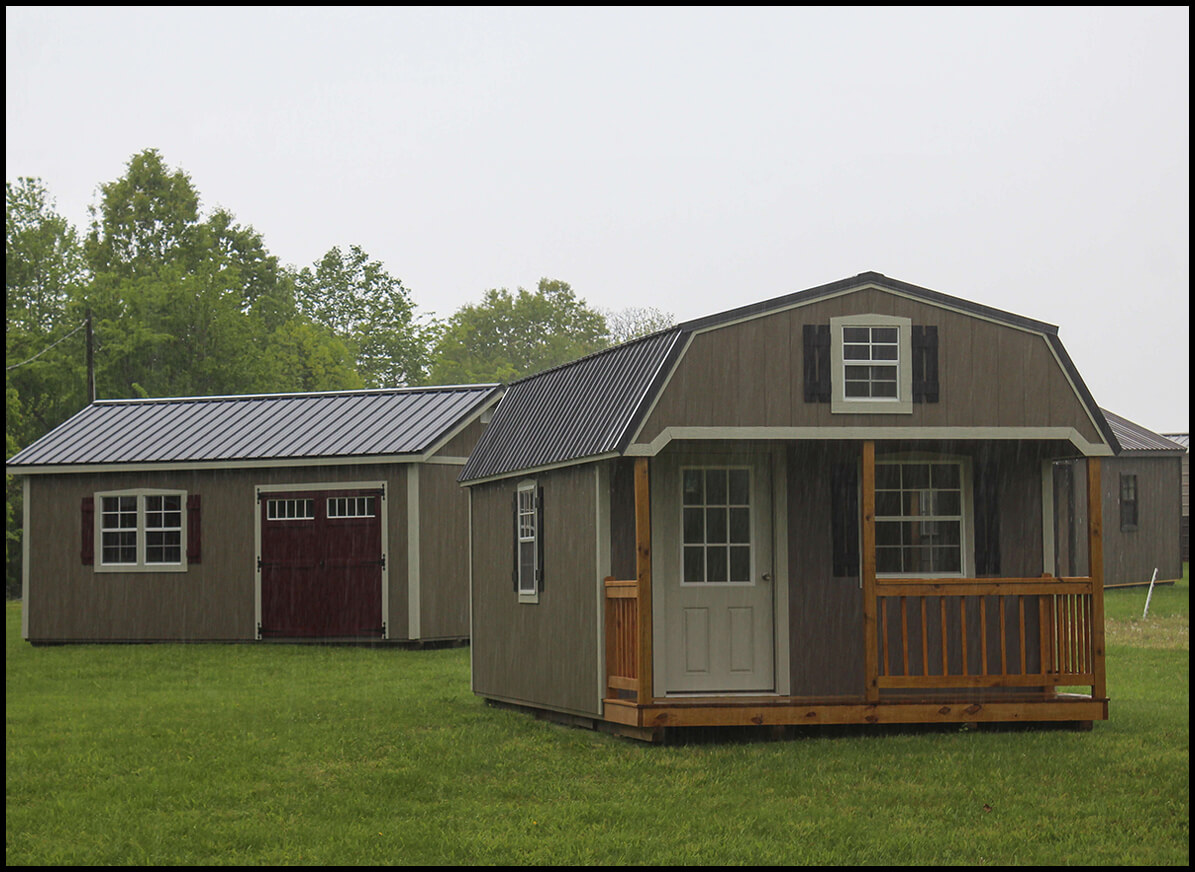 Custom Portable Structures for All Your Needs…
Since 2012, Owner Owen Yoder and his team of skilled craftsmen have providing quality, long-lasting portable buildings that meet or exceed their customers' expectations.
With 11 styles to choose from, Valley View Structures are available in vinyl, metal, painted wood, and urethane, in sizes that range from 8' x 8' to 14' x 40'.  Styles include cabin, lofted barn, utility shed, barn style cabin, garden shed, cabin w/ porch, deluxe metal shed, garage, metal lofted shed, barn style garage, metal shed, lofted barn, western style front, and more.
Rent-to-Own options are available in 36, 48, and 60 months.
Buildings come with a 5-year craftsmanship warranty, 40-year metal warranty, and 10-year paint warranty.
Free Delivery is available within 30 miles of any of the Valley View Lot Locations.
Locations:
Buildings Plus

1539 St. Rt. 45N

Mayfield, KY 42066

(270) 970-0047

Superior

Hwy 60 East

Marion, KY 42064

(270) 994-8764